-No other place than here to make families all over world at one time!- Interview for Sawami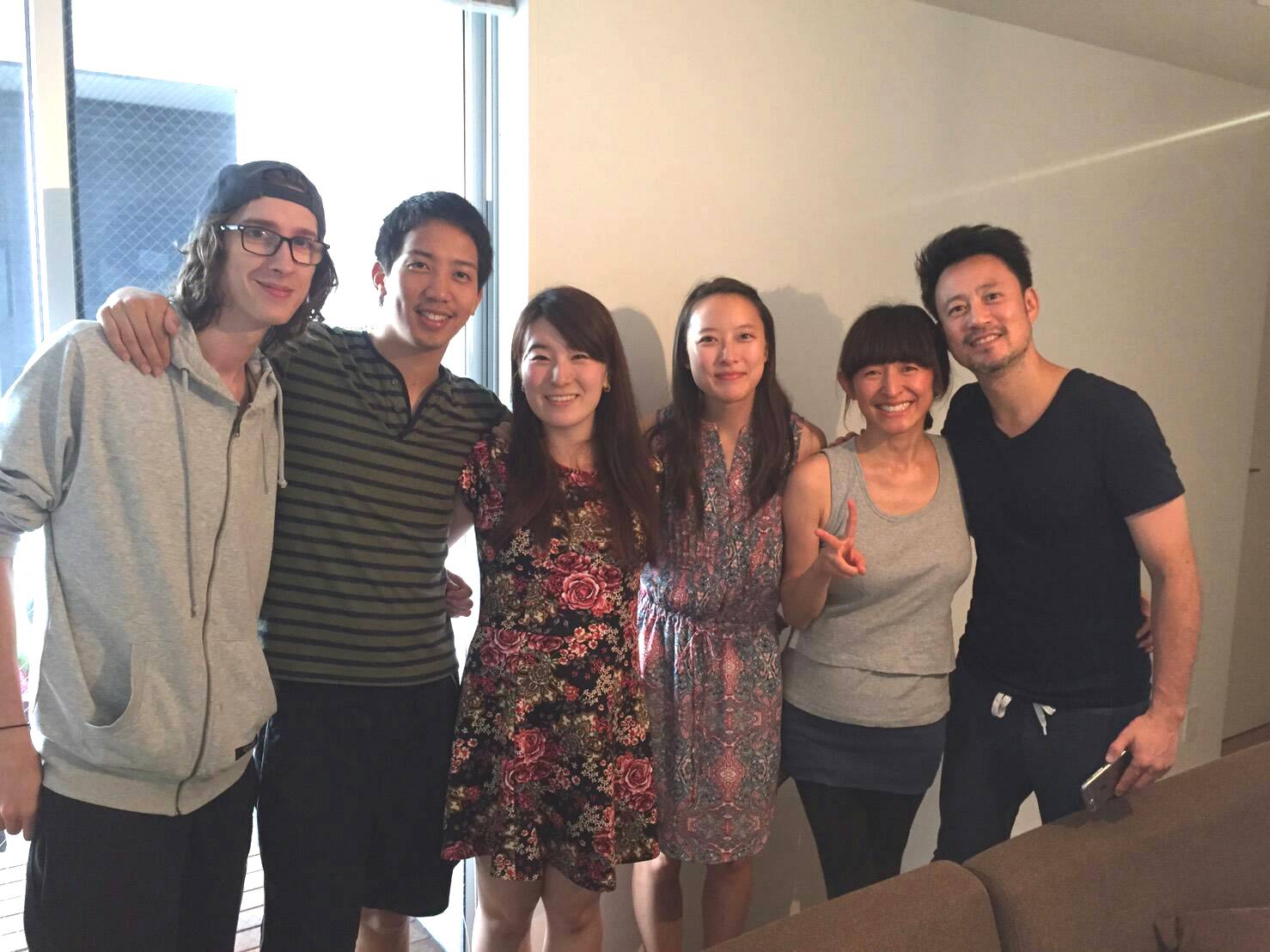 Hello! This is Kana from the Borderless House marketing team. This time, we interviewed Sawami from 
Shimokitazawa 3 House
! She is one of the 
original members of this House
 and stayed here from 
her university days until her first year as an employee
.
A community with casual and easygoing residents, going out for drinks if they have the time
- Sawami, you have lived here for about a year. How's your daily life here?
My housemates here are great people, 
casual and easygoing in a good way
! Of course, sometimes we shared each other's opinions and had discussions, but never serious arguments. Some of them organized parties, and if we had time, we went for drinks in Shimokitazawa or Shibuya. We had 
a well-balanced community
 here! ▼Relaxing in the house's living room. Sawami is right in the middle!
Touched by a usually cool housemate's words:"You're like family to me!"
- So you had a lot of chances to socialize!How was it to meet so many different people?
Lately, many foreign new housemates came here for a short term stay just for the summer. But 
we still became close, and like a family
! We stayed in touch after they went back home, and even got to meet some of them again when they came back to Japan to visit. I think it is a really rare experience to be able to become friends with people from so many different countries. I was especially happy when one of my housemates said, "I
really think of you all like a family, so it's really sad to see people go!
" He seemed rather cool to me at the beginning, so I was all the more touched when I heard him saying that. ▼A memory from the time an ex-housemate from France came to visit
Shimokitazawa 3 House – scoring with both its facilities and location!
- What do you like about this house in particular?
Since the house was 
newly built from scratch
, the facilities are of course great, plus, 
Shibuya is really close
 so the location is a big plus! Some of my housemates liked going to lots of different places, so we often discovered new bars and such in Shibuya. Some of them were quite weird too! ▼A horror-themed bar in Shibuya
We often went to Shimokitazawa too. Our favorite place to gather with everyone was "Doma Doma", and we often went to karaoke too. Close by is a bar called "Banana Moon", and they have all kinds of alcohol from all over the world there. I would definitely recommend that place! Close to the house, there is a small shop I often went to called "Kinjiro", where the fruits are really delicious. Also, I can recommend the Genghis Khan (grilled mutton) curry at "Magic Spice", a very popular soup curry place!
Not only is it close to Shibuya and Shimokitazawa, but the house's surroundings are convenient for your daily life as well. There is always a new place nearby to go with your housemates, plus the house is newly built with great facilities. 
Shimokitazawa 3 Share House
 will satisfy all your needs! If you are looking for a place to live comfortably in the city, while having fun housemates to socialize with, this is the house for you! ◆ Learn more about 
Shimokitazawa 3 Share House
◆ Look for share houses in 
the Shibuya – Harajuku – Shimokitazawa area
◆ Read 
other blog articles