【Produce a New Share House!】Looking for a Start Up Ambassador to Create a Community While Living!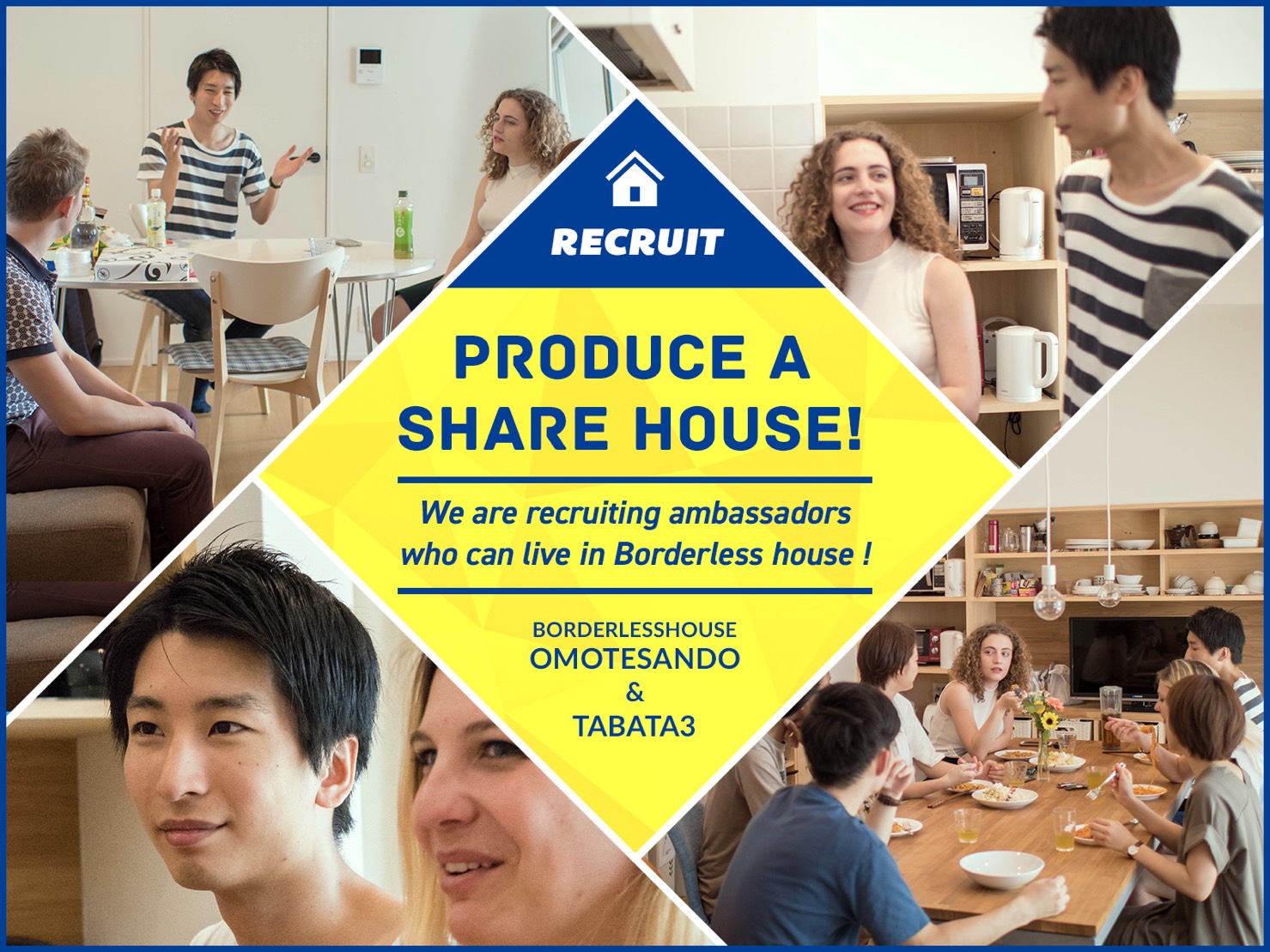 Hello! This is Yuya from Borderless House.
Winter is near the end, and March is just right around the corner. Many of you may be starting a new life style?
Borderless House will be opening two new houses, Tabata and Omotesando in April, a season for new living.
A new share house, want to try something new?
One of our goals has always been "Designing an international share house with Tenants from the start."
And now we are looking for a Tenant that can develop the community!
Cultivate a Community While Living! What is a Start Up Ambassador?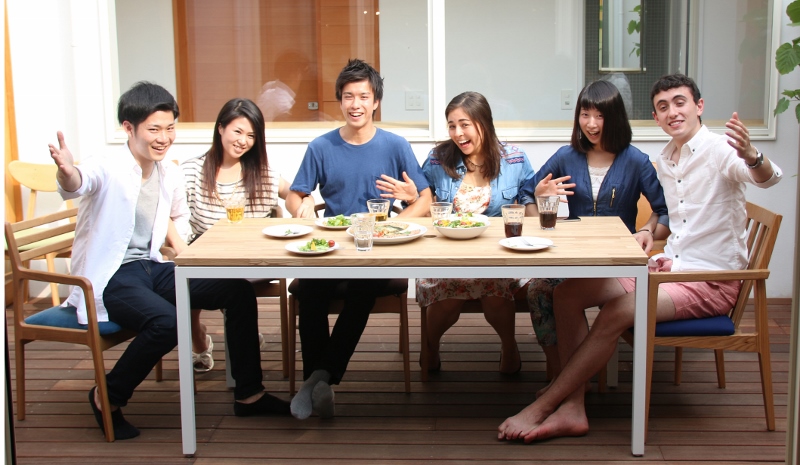 A Start-Up Ambassador agrees to Borderless House's beliefs and concept and will cherish everyone's voices and character.
Also, it is a community leader that will develop the community and trigger a valuable and unforgettable experience for themselves and housemates through encounters and daily interactions.
For example, hold meetings or events for a better community and use any sort of way to excite the community.
Another vital role is to connect houses in Borderlss Houses, people living in the share house, and share house and Borderless House.
Us, Borderelss House who has been helping to create a community for 120 houses in Japan and abroad will back up!
What is a Good Community that Borderless House Thinks as Ideal, What is a Good Share House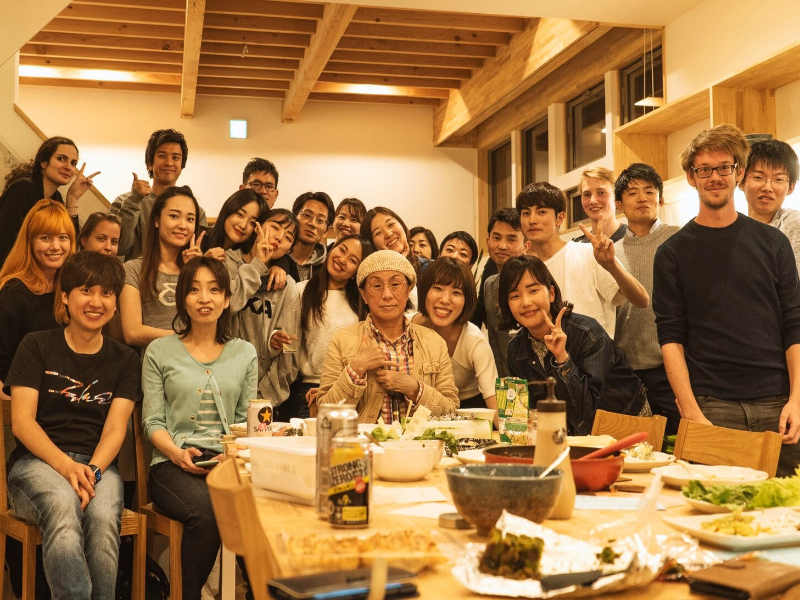 Borderless House's concept is "An international share house where Japanese and foreign youths live together like a family, understanding and respecting each other."
And our ideal community is where everyone can express their thoughts and beliefs and can solve small conflicts in daily life through communication.
And a comfortable place where everyone can feel a sense of belonging. 
Why are we managing an international share house?
We believe that people can develop through encountering and interacting with people of various backgrounds and adjust thinking even in any small conflicts that may occur.
In an international share house, the possibilities for self- development are endless.
We hope you experience this by becoming a Sart Up Ambassador and creating a community from zero.
Maybe plan a theater night by bringing in a projector screen, or a cooking class with a big oven, or going out for gramping sometime. Create a community in your own way.
Information on Start-Up Ambassador Application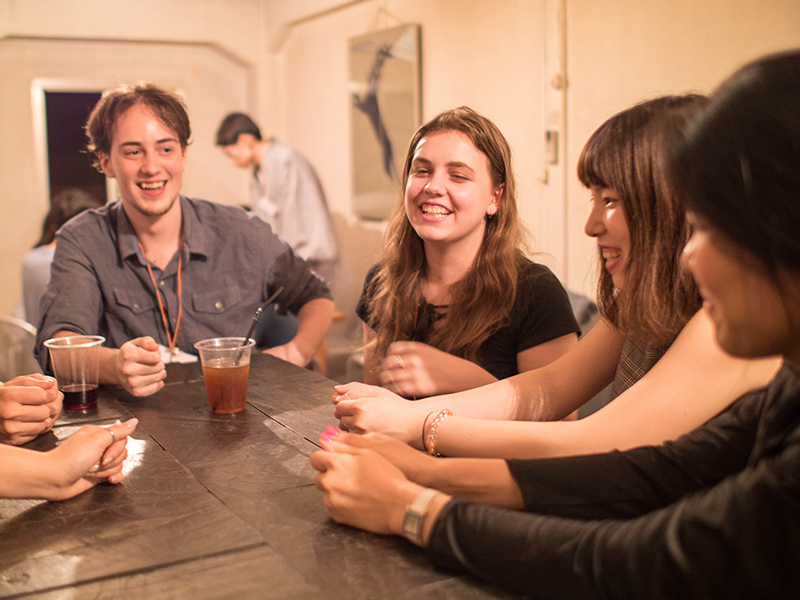 Looking for 2 ambassadors for each house in Tabata and Omotesando!
Of course, Borderless House will support as well!
Borderless House Omotesando Room A101
Borderless House Tabata3 (Information coming soon in beginning of March!)
※Looking for people who will live in the house.
〈Roles of Start-Up Ambassador〉
What Borderless House expects from Start-Up Ambassador...
①Help hold meetings for a better community!
②Participate in meetings with Borderless House staff 1-2 times a month to discuss how to improve community
③Hold farewell and welcome parties for old and new housemates!
④Find strengths in all Tenants and nominate them as 〇〇 Leader!
⑤Share your community on SNS!
These 5! Other than these, plan your ideal community and create the community in your own way!
〈Period〉
6 months
※You can keep living in the house after!

〈Perks of becoming an ambassador〉
-Key Money exemption
-Rent fee 5000 yen discount

→Please contact us for more information

〈Application Requirements〉
〖Mandatory〗
■Can communicate in English and Japanese
■Will share life in a share house in Borderless House's Facebook, Instagram, blog
■Can participate in meeting 1-2 times a month (Schedule is negotiable)
〖Optional〗
■Interested in holding events
■Interested in International Exchange International Experience
■Have studied abroad or want to study abroad
■Like to communicate with people
■Agree with Borderless House's concept
■Want to manage their own share house
A New Experience. Want to Help Create an Experience That Will Change People's Life?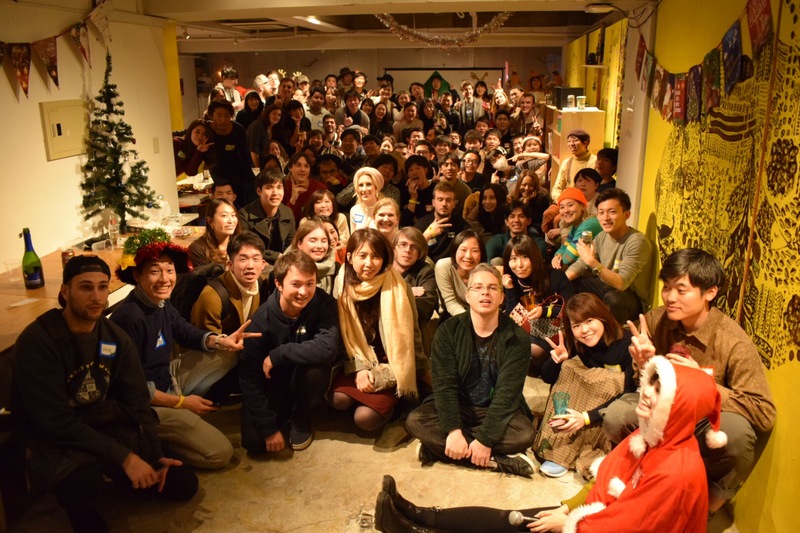 Finding your new self, encountering new dreams from connecting people, and making their beliefs in shape in a share house.
These days will become unforgettable days for you.
Do you want to explore an international share house with us?
Feel free to contact us.
About Borderless House concept
BORDERLESS HOUSE OMOTESANDO
BORDERLESS HOUSE TABATA3(Coming soon)
Tokyo share house list