【Tenant's Story】My Quarantine Life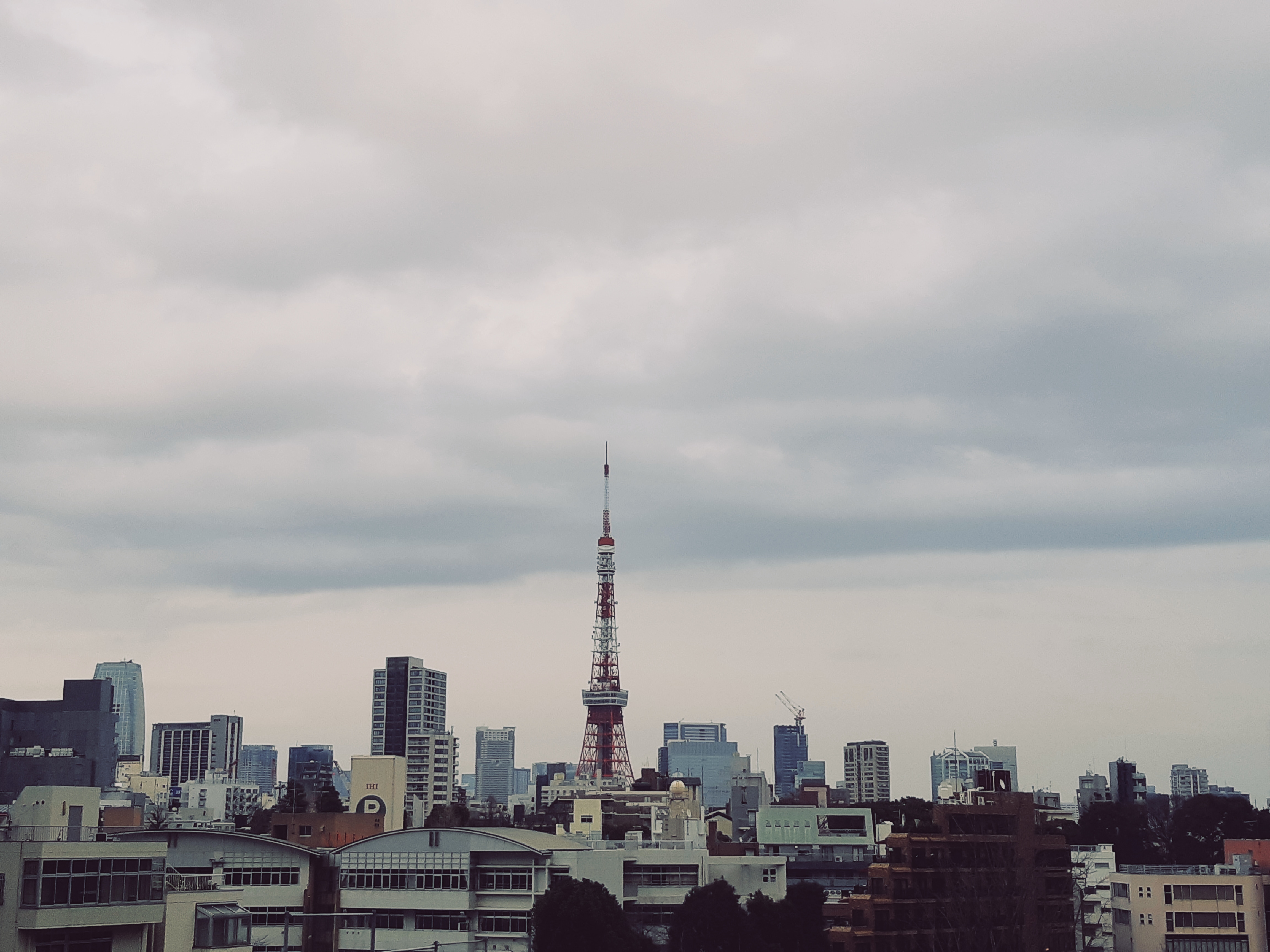 Hello everyone, hope you all are doing very well during the quarantine.
I am Stella currently living at BORDERLESS HOUSE SANGEN-JAYA1.
I was born in Sichuan China and used to live in the U.K. for many years. I started to live in Tokyo since 8th January 2020, and from the end of March, my quarantine life started. I am a very socialised peron, so it is the very first time in my life that I am experiencing quarantine.
In this article, I am going to share my quarantine life with you, in terms of building a self-disciplined and positive mindset through work and study, self-improvement and entertainment.
Overall life is all about counseling with yourself :)
About work and study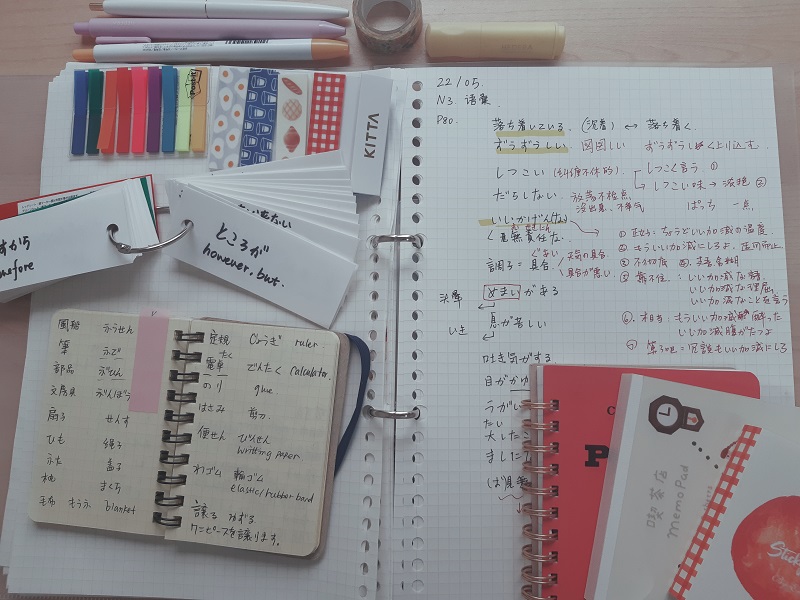 [Stay focused]
I am currently managing illustration projects in the gaming industry, it is an interesting but challenging job, and all of my colleagues are Japanese, so that I have to get used to the language and business culture as soon as possible.
There are so many things for me to learn and improve, while working at home is not easy, at least for someone just started the very first career. My goal is simply making full and pleasant of my days, as for work, I always follow the process below:
Set clear expectations, prioritise tasks, enhance efficiency, focus on achievements
Besides, some apps will help you better in time and task management, enhancing efficiency and productivity:
- Focus booster-
- Freedom-
- Forest-
Now let's talk about language study. My JPLT is unfortunately canceled due to the coronavirus before I came to Japan, I can barely understand and speak. Now I could have daily conversations and around level N3.
However, it is also important to find your own way to study, some tips maybe helpful from others. As everybody is different, it is better to think, test and adjust the study processes frequently, upon the most efficient methods, and build up your own language system and structure.
[vocabulary]
When I heard a word or a sentence I don't understand, I always take note and check the way of using, not only collect the word from the textbook but also daily life usage.
I always have a vocabulary list with me, and every day there is a fixed target (for example, 10 words per day). It really depends on what makes you the most efficient, I have tried a lot of different methods, even when I was studying English, here I have 2 ways of learning new vocabularies - particularly for those who are busy
I guess everybody who is learning a language has used the memory card, which is convenient and portable. Especially if you take the Densha time into learning the vocabularies. I think it is useful for nouns, but it can't help you with sufficient information.
Make sure you are not just learning a word! It's all about utilization and makes it into yours. I have a daily vocabulary book (the MUJI notebook above), and every morning after collecting vocabularies, I will check dictionaries for each of them while I am having breakfast, I will also find more forms and meanings, and revise them every night after finishing work, and the left page remains for drafts.
Repetition and utilisation make it more efficient, Ebbinghaus memory curve definitely helps you design the vocabulary memory systems, and it would be helpful if you keep trying and be patient.
[Daily practice]
Speak it out, don't be afraid of making mistakes, and try to use the new language as much as possible. Find a partner to share your ideas, especially try to use the new words you just have learnt, it helps to remember better and deeper.
Sometimes I always talk to myself (imaging I am having a call in Japanese, or having a self-introduction etc), write the script down and practice many times, until you can talk about the topic fluently.
[Keep on track]
It is essential to exam yourself (mock exams, having a conversation etc), start to do something is easy, but make it into the daily schedule sounds harsh. Therefore, passion would motivate you to study in an attractive and interesting way. I have heard many good suggestions from my friends in learning a new language:
1. Watching TV programs, but try to focus on the language instead of the scenario and gain the accent and tone if possible
2. Finding a real target where you can learn from: could be a real person from your house or an idles' social media channel. If you like anime or manga, reality shows or dramas that's even better. (for example, one of my favourite TV programs is Monday Late Show)
About self-improvement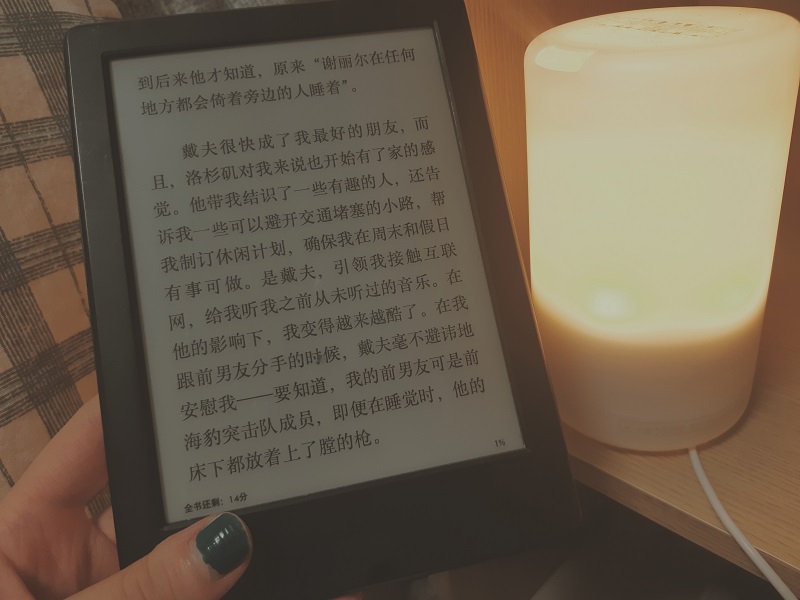 [Reading]
Finding your style and pace can encourage you to read and enjoy better. As I love Japanese literature, I try to understand the content under the economic background and sociologic perspective or compare with different authors work under the same era. Every day I spend one hour reading before I go to bed, sometimes listen to music or do facial masks, this is my favourite time in a day!
I finished reading ningen shikkaku last week, now start to read [option B] by one of my favourite women in business - Sheryl Sandberg, I also recommend her book [lean in], for those who just started the career like me, have an interest in leadership and entrepreneurship etc.
I use Kindle a lot these days, as paper books are expensive and difficult to carry... but I prefer paper book a lot as its efficient and comfortable.
I hope I could spend more time in philosophy, history and sociology, these books are hard to read, but it is really helpful in thinking and exploring. If you just want to simply chill after work, it's better to have some short novels or poems. If you are busy or don't like to read at all, don't forget there are also audio versions.
Remember the book is always your best friend, and you can find all the solutions and pleasures there.
[work-out]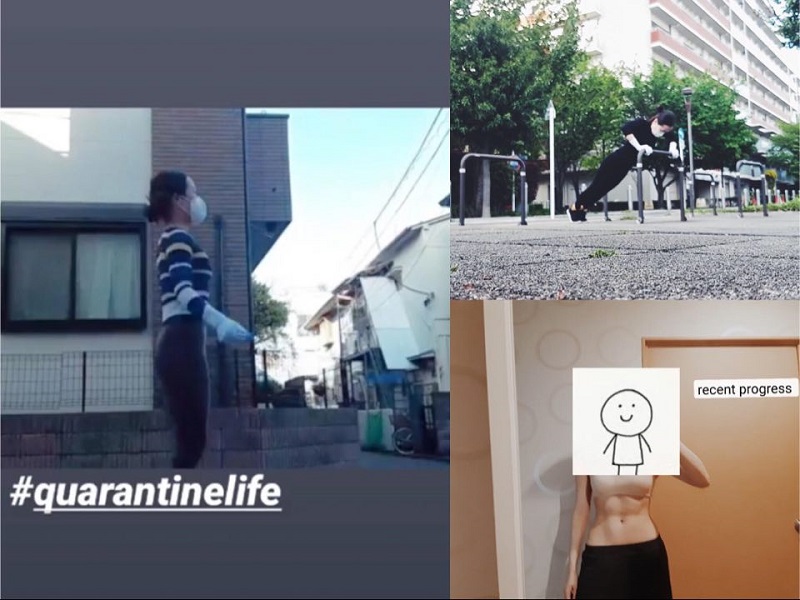 I am kind of a person who can't just sit there for a long time. Thus, during quarantine, I need to find out some interesting indoor exercises, and I did! I am having my own routines plus the sports app and YouTube channel (I strongly suggest Pamela), eventually I have built some abs.
What you eat matters a lot, if you want to build muscles or reduce fat. Always check calories and energy, everyone is different, so it takes time to understand your muscles and body, and personalise your targets and keep working.
My quarantine special is actually rope jumping, my daily routine is 1000 times, and my housemates also have this routine. During the weekends, some kids around our house also do this, and their mother has invited me to practice with them.
When I get stress, I also run a lot (make sure it's safe!). I always do that at night as there are few people on the street and I can just run anywhere I prefer, sometimes to Shibuya or Shimokitazawa, and I end up with getting lost, but it's very interesting for me to explore the city at night. It makes you calm and peaceful, triggers a lot of motivations and optimises your mindsets. Especially after a busy rainy day, the whole world is fresh and clean, and you breathe in and out. Just feel relieved and put down all the negativities.
[Develop a new skill]
I noticed that some of my housemates are studying a new programming language during the weekend, and this is fabulous. I started to find more online courses by myself, and I am currently studying UI/UX and python by myself, in order to enhance my design and marketing knowledge.
About entertainment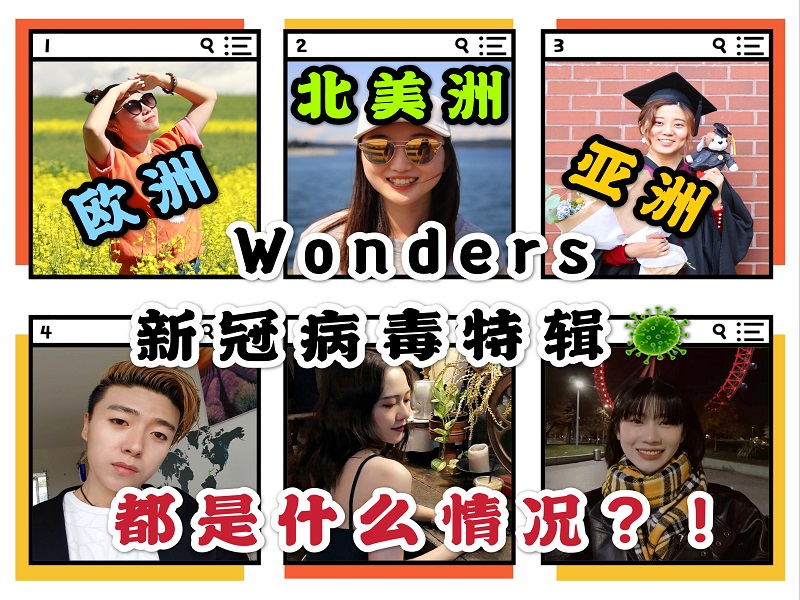 [Social media channel]
I launched a YouTube Channel with my friends recently, and we are living in different countries, during the quarantine, we have generated a lot of ideas (reading, daily routines, COVID-19 situations, popular snacks in different countries), Welcome to follow us! We are going to share more interesting contents in the future, currently the language is Chinese, but we are going to make it more international later. If you are into Chinese culture, cultural differences etc, this is a great channel to follow! If you have any feedback or suggestions, please also let me know. Cheers!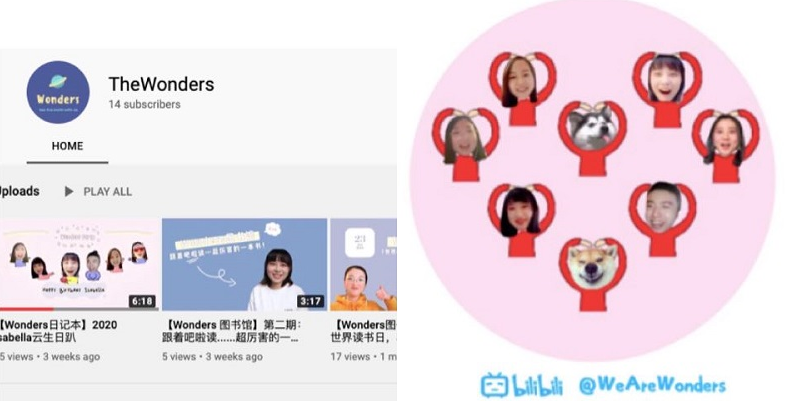 [TV program]
Currently I am improving my Japanese, so that [Terrance house] is not a bad choice, because I could observe their conversations and try to follow what they are saying, sometimes I watched again with just Japanese titles. This helps my language learning and understands Japanese ways of interactions.
Also, I am a big fan of British dramas, and it always reminds me the good old days back in the U.K. [Downtown abbey] is one of my favourites, also [fleabag] and [normal people] are also my recommendations.
I also would like to hear what's your recommendations? Please message me if you have some.
[Cooking]
I really appreciate my lovely housemates, every time I am observing and learning from their cooking style, and finally last week we started to cook together, and I have made my best beef curry ever!
My housemates are really good at cooking so that during the golden week, we have designed Indian food, American food, Thai food etc for every single day, and we make them all together.
Since I am living in Japan now, I try to adjust my eating habit: basically I can't live without spicy food as I am from Sichuan (Mapo tofu's hometown), even in the U.K, there was a Chinese shop right next to my house so that I always went there for spice. Currently I haven't had spicy food for nearly six months, seriously unbelievable.
[Meditation]
I am not really good at meditation, but many of my friends said its helpful and supportive.
[headspace] is the app I am using for many years, simply because I like its cute design! The voice you will hear also makes you calm and peaceful.
The app [calm] is another one that everyone is recommending, so have a try if you need!
[New sprits]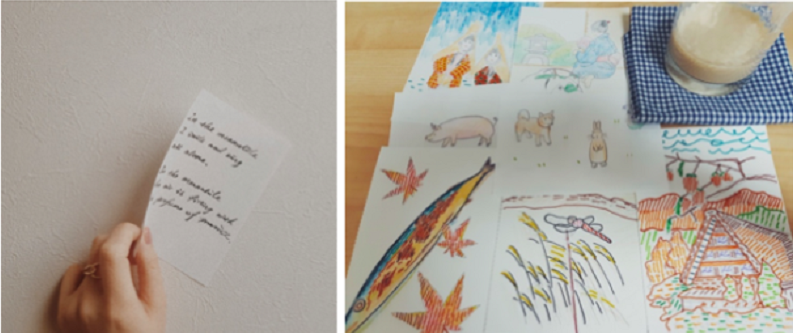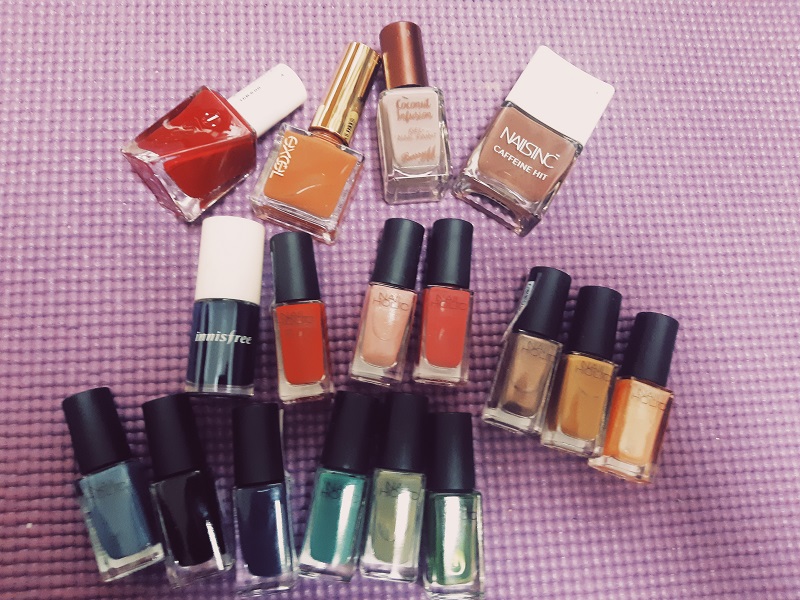 I always write it down when I have come up with something, it could be a poem, or even an illustration.I also realised I got attracted by nail polish during quarantine, which is quite crazy and strange. I was wondering if I could have a part-time job as a nail artist… of course, doing it on your own hands and others may be different. I guess changing the nail colour is also a way of novelty and seeking small joys.
Conclusion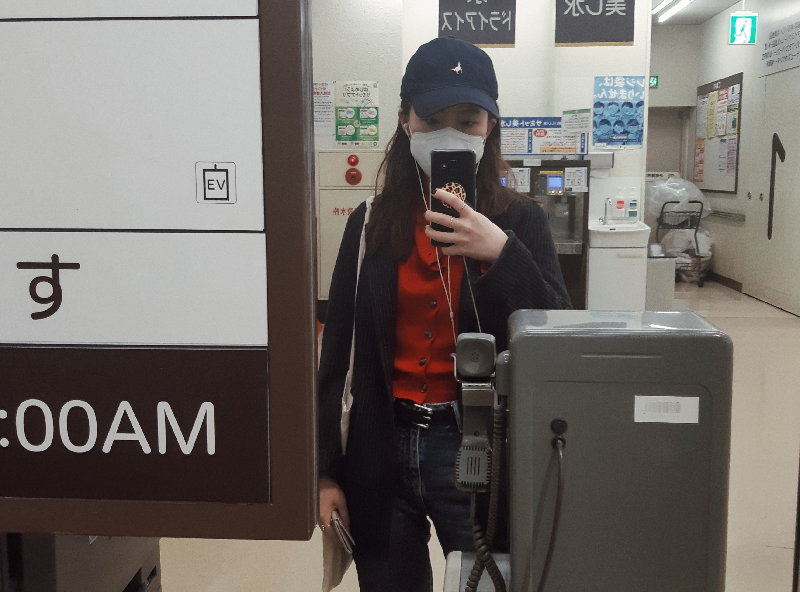 It has been a hard time for me through quarantine, with a lot of pressure and uncertainty from work and life. However, as the whole society is also experiencing, I try to maximise the value under this uncontrollable situation. I have never been alone for this long time, now I think I understand myself a bit better, tune my mindset and way of thinking.
I also would like to say many thanks to my housemates at BORDERLESS HOUSE SANGENJAYA1, they encouraged and supported me a lot during this time especially, I turned into 23 this April, and everyone is so kind and warm, and we celebrated together at home. Meanwhile some of the housemates are leaving, I miss you all and hope we could meet again in the future.
If I need to define this time in my life, I have to say it gives me a chance to know myself better, I am more certain and confident about what kind of person I would like to be, what motivates and inspires me the most. More importantly, this situation would happen to one's life at least once, if so, what I have to prepare for the next crisis if it happens again.
I hope we could always stay strong, positive and hard-working under any situation; more importantly, love and believe in yourself. I guess this is also the reason I chose Japan.
Finally, I hope all of you are having great days under quarantine, stay safe and enjoy!
Thanks for reading and please say hi to me if you are following my Instagram!
Love Stella xo