[BORDERLESS HOUSE] The 1st House Supporters 보들보들's Share House Life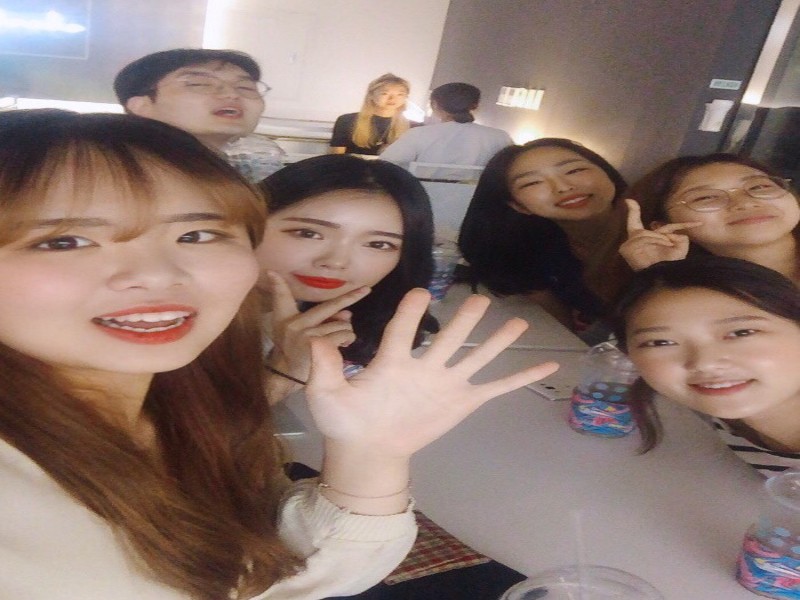 Hello, this is Borderless Hosue Seoul Team :)
We are going to tell you about the first review of 보들 보들 (Borderless house Seoul supporters).
HONGDAE 4 HOUSE SUPPORTERS "YUJIN HA"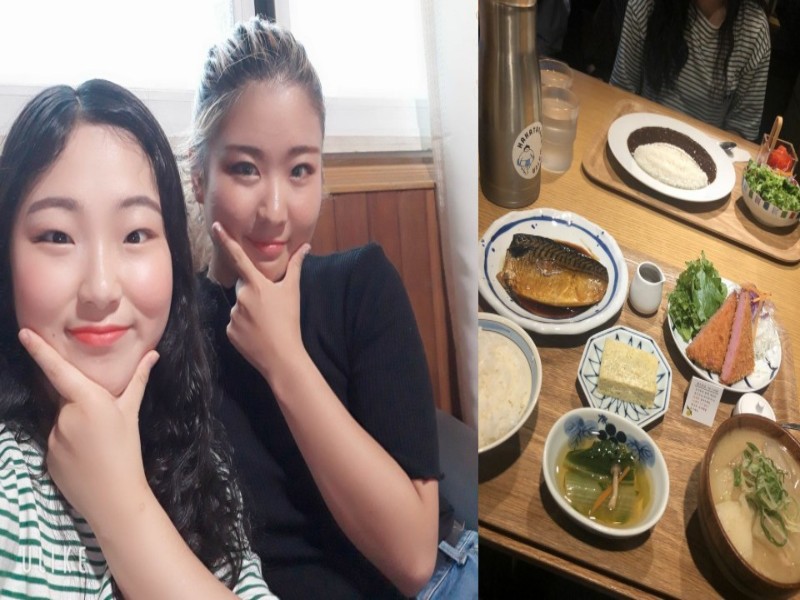 Yujin in Borderless Hongdae 2 house felt nervous when she moved in, but her roommate Nana was so nice and welcoming that the worries went away.
Also, they got closer by having meal in the famous restaurant in Hongdae and going to karaoke together . One of the most basic but most important activities of the supporters is having a meal with housemates , and we can tell only with the picture that the restaurant is very nice!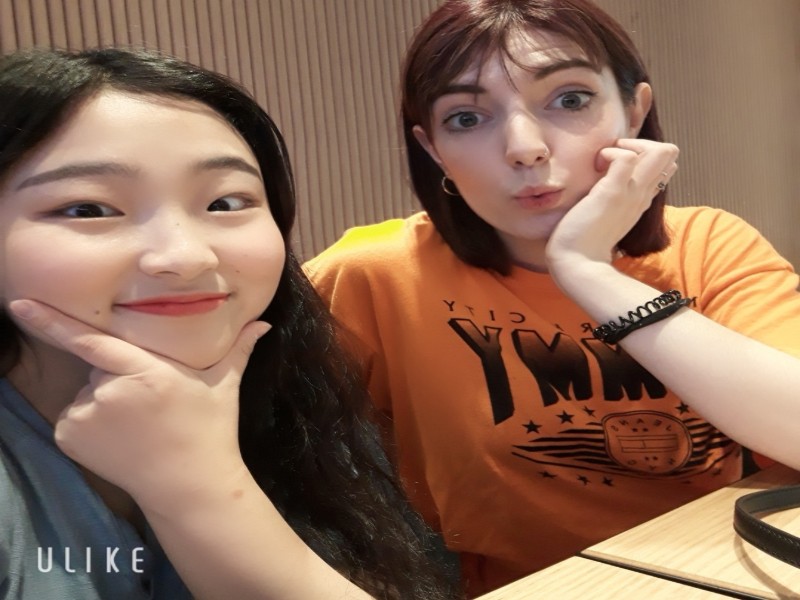 Yujin is interacting with not only the house mates in the same house
but also the tenant living in the different house.
Carla is from Spain studying Journalism and going to stay in Korea for 3 months. She really wants to experience as much as she can during her staying.
She would be able to experience deeper Korean culture thanks to share house supporter Yujin !
SANGSU 1 HOUSE SUPPORTERS "DONGIN CHOI"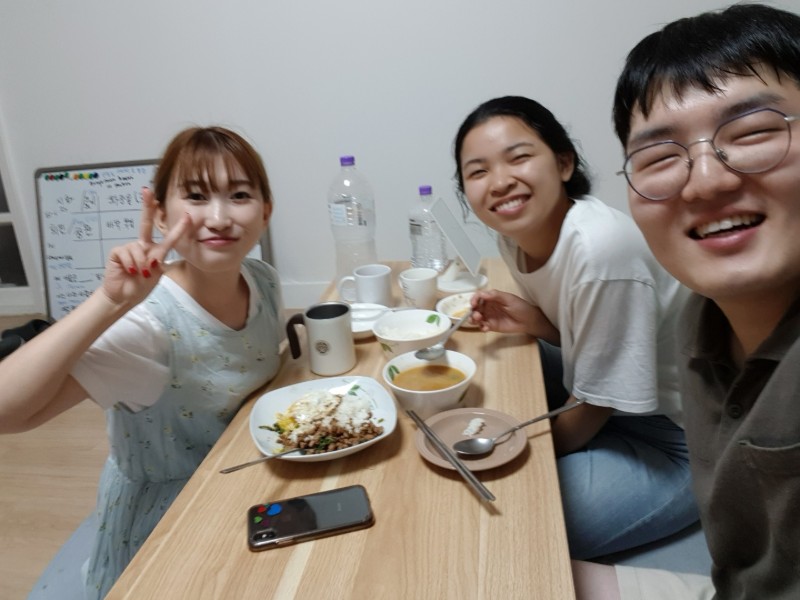 Dongin in Borderless Sangsu 1 house could get closer with Sayuri from Japan and Tiara from Taiwan ,
because they spent a lot of their free time in the common area .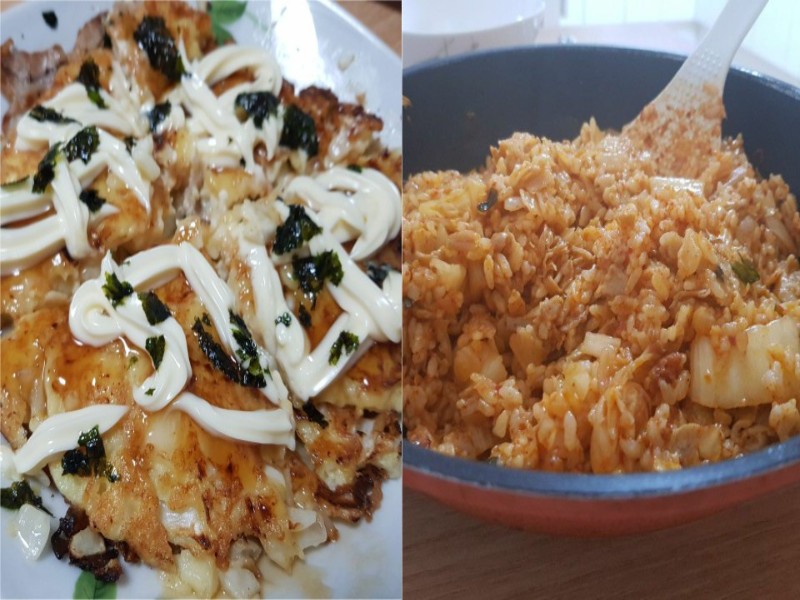 When we asked what you want to do with foreigners in the share house ,
the most frequent answer was
"I want to make their own countries 'food and share them with everyone!" .
And it is not a big deal in Sangsu 1 house!
The Japanese tenant made Okonomiyaki, the Thai tenant made Pad Thai
and the Korean made Kimchi fried rice and Kimchi pancake and ate all together.
Dongin said, dinner is his favorite time and he is looking forward to this every day!
GANGNAM 2 HOUSE SUPPORTERS "HYUN LEE"
보들 보들 Hyun in Gangnam 2 house is writing Naver blog posts about her share house life and the supporters activities .
If you search ' 보더리스 하우스 (Borderlesshouse)'on Naver, you can find them.
CHEONGNYANGNI 1 HOUSE SUPPORTERS "MINJIN JO"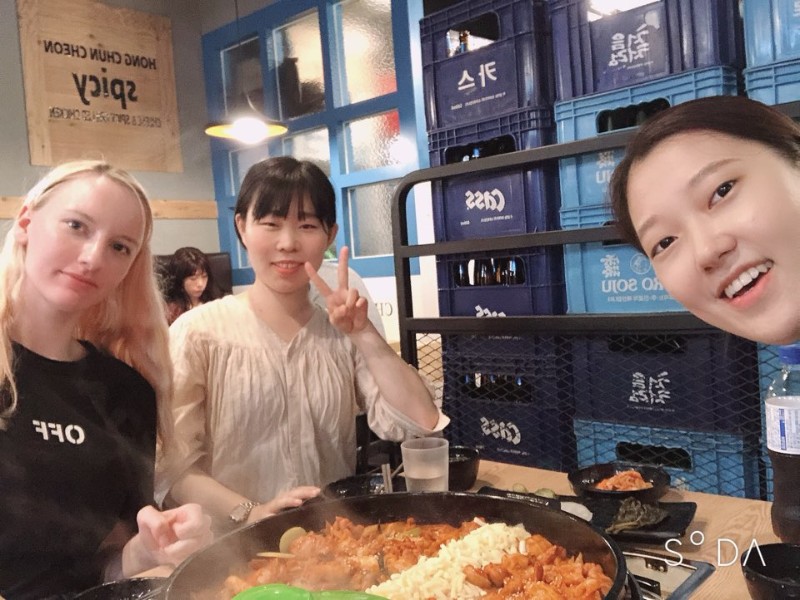 Minjin in Cheongnyangni 1 house had cheese Dakgalbi (spicy stir-fried chicken) with her house mates! Acually, Dakgalbi is one of the most popular Korean food for foreigners . They look so happy, do not they? : D
I am getting hungry as keeping watching pictures of foods ...
JANGHANPYEONG 1 HOUSE SUPPORTERS "YUJIN GANG"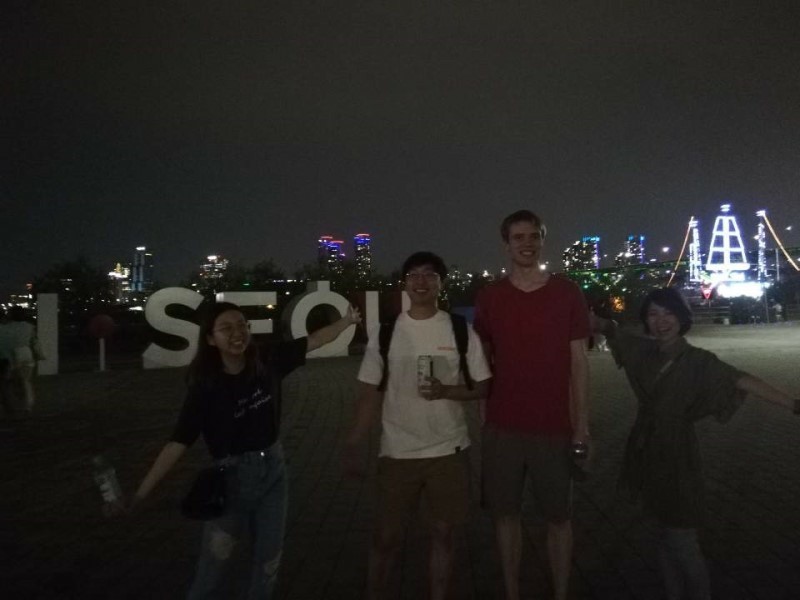 There is another Yujin in Janghanpyeong 1 house!
She is really bright and kind that the atmosphere in the house is totally changed after she moved in .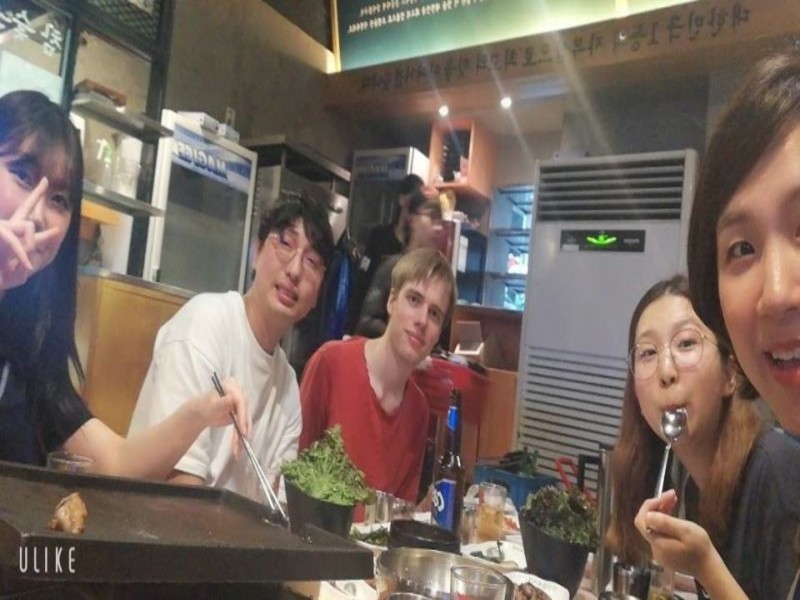 Yongjun was our former tenant who already moved out a few month ago ,
but he has been keeping in touch with the friends !
So he joined Yujin 's welcome party.
The easiest way to get to know each other is to eat delicious food together .
Thanks to Yujin, it seems like Janghanpyong 1 House has lighted up.
YEONGDEUNGPO 1 HOUSE SUPPORTERS "SUZY LEE"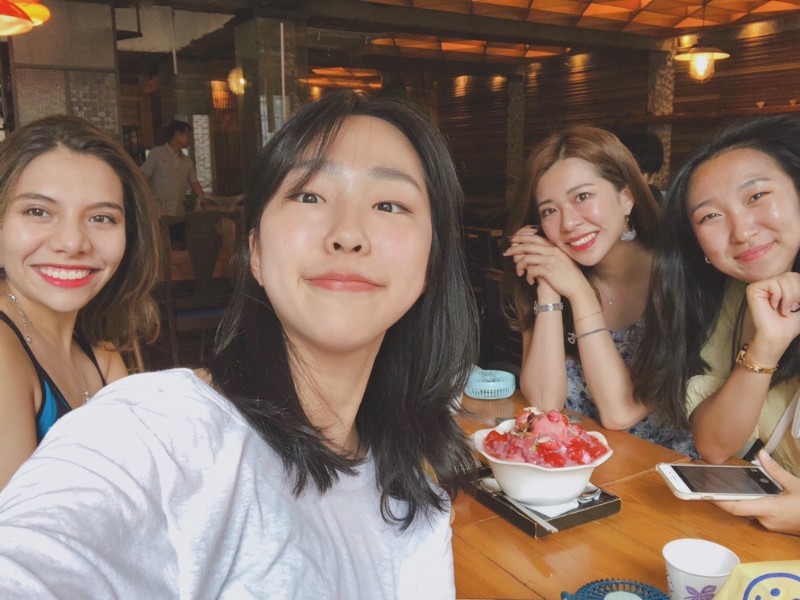 The tenants in Yeongdeungpo 1 house are interacted with each other the most among our 23 share houses.
Suzy is going to school in USA and came to Korea for her summer break .
She wants to keep using English in Korea as well , that is why she decided to join the supporters program.
she could not expect to speak English this much beforehand , but now she is totally satisfied with her decision and having so much fun in this share house .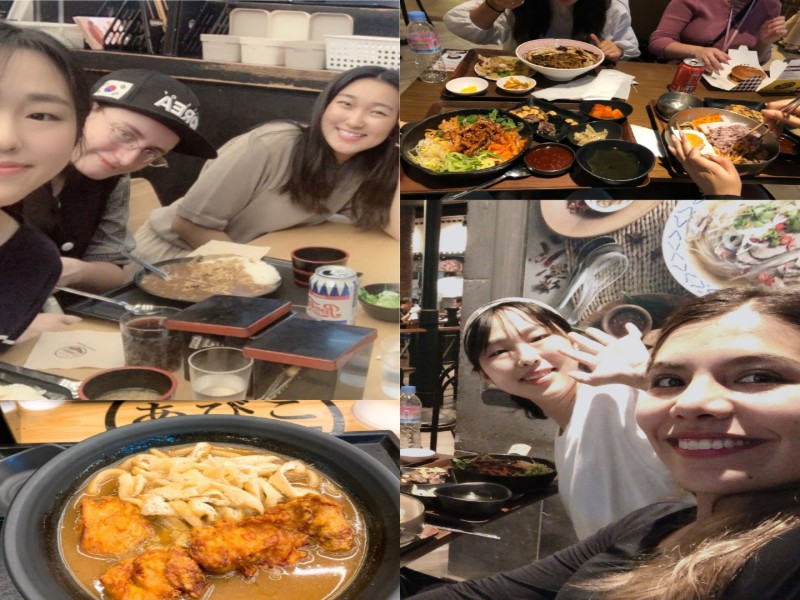 We are very happy to see the pictures that we can tell their good community !
They are going for the dinner together every day , even when they are tired because of hard work !
HONDAE 2 HOUSE SUPPORTERS "SEYOUNG KIM"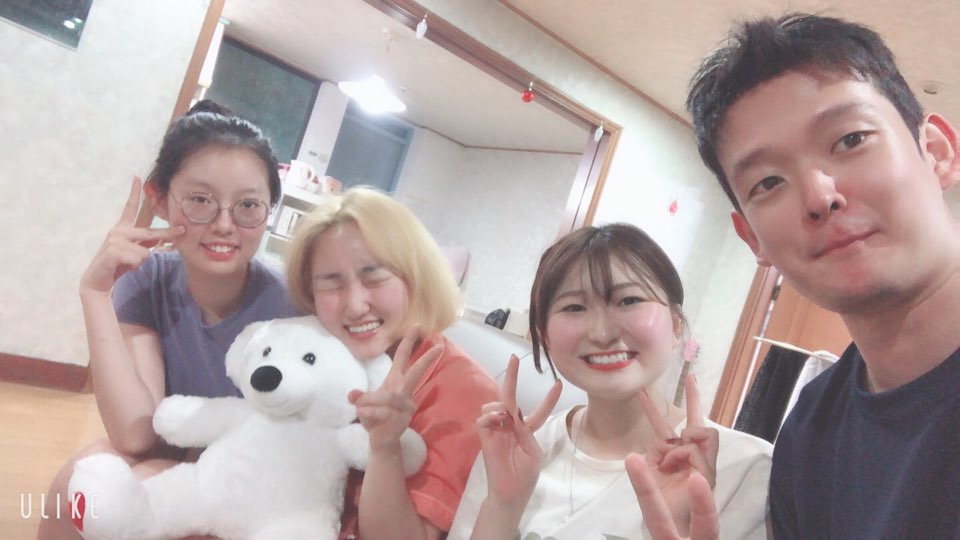 Seyoung in Borderless Hongdae 2 house recently moved in and already got closer to the others .
She enjoyed her first night with fried chicken and beer with the house mates .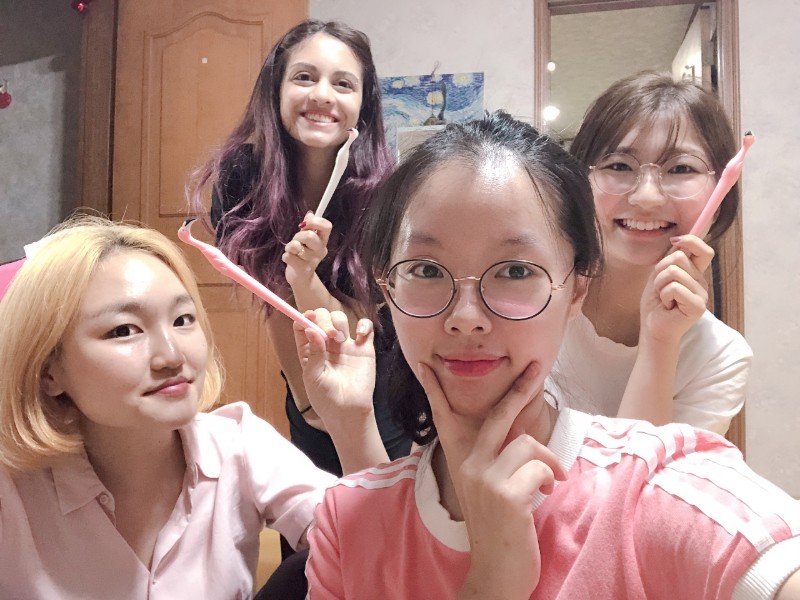 1 week after she moved into the share house ,,,
She loves talking and are good at leading the conversation ,
so the time she chat with her house mates at night in the bed is her favorite .
Thanks to her effort, they could know more about each other!
Today, we have simply shown 보들 보들 's first week review in the share houses.
We will come back with more fun review soon ! (ง • _ •) ง