SEARCH
7 HOUSES 82 ROOMS IN SEOUL, KOREA
RECOMMENDED HOUSES
Recommended Houses in Korea!
TENANT VOICES
Tenant Long Interview・ Ex-tenant Reviews
Let's hear from our 10,000+ ex-tenant community!
Why was Borderless House the best option for you? What was life like at Borderless House?
SPECIAL PROGRAMS
4 programs are available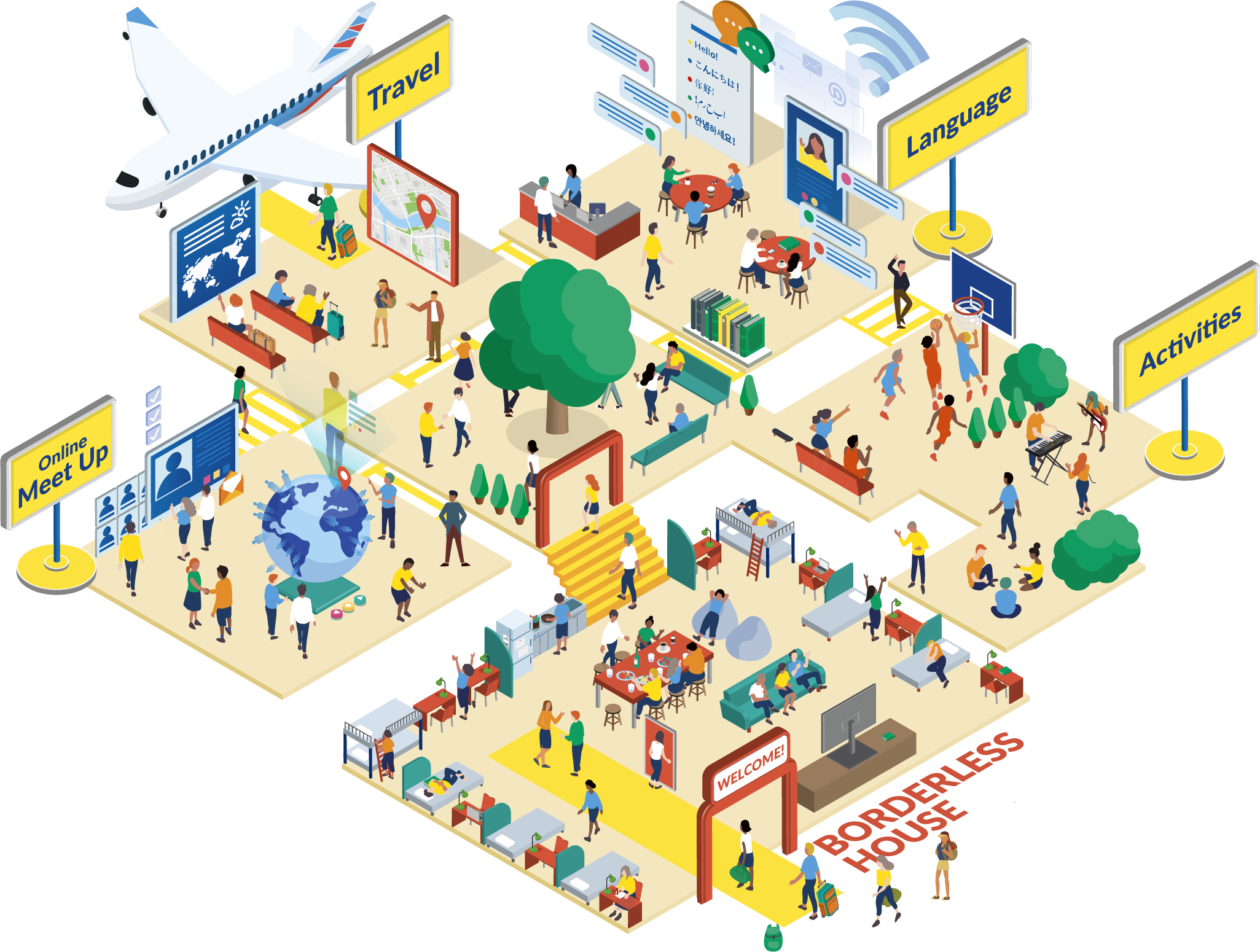 BORDERLESS MATES
PROGRAM
Travel, Languages, Club activities
THE MORE WE SHARE, THE MORE WE HAVE
Over 10,000 residents in BORDERLESS HOUSE
More than 10,000 encounters
Share the experiences with 10,000+ people.
From the idea of creating a place to connect people in the community, even after moving out from BORDERLESS HOUSE for over 10 or 20 years,
we started this community platform where we gather everyone, Borderless Mates, who has stayed at BORDERLESS HOUSE.
NEWS&BLOG
Check out our news and information regarding events and life at Borderless House!