A Multicultural Share house
Community with Taiwanese
People from all over the world cultivate international cultural exchange by gathering & living under the same roof. This is our multicultural Community share house — BORDERLESS HOUSE.
50% of tenants are Taiwanese

Learn and improve Chinese naturally

Meet friends from all over the world
Borderless House is a multicultural Share House brand which balances the ratio of Taiwanese to foreingners 50:50.
We would like to let you learn not only language but also culture and values of Taiwan because this must be your big chance to come to Taiwan. The share house where Taiwanese and non-Taiwanese people live together and share precious experiences is Borderless House.
SEARCH
17 HOUSES 180 ROOMS IN TAIPEI ,TAIWAN
RECOMMENDED HOUSES
Recommended Houses in Taiwan!
TENANT VOICES
Tenant Long Interview・ Ex-tenant Reviews
Let's hear from our 10,000+ ex-tenant community!
Why was Borderless House the best option for you? What was life like at Borderless House?
SPECIAL PROGRAMS
4 programs are available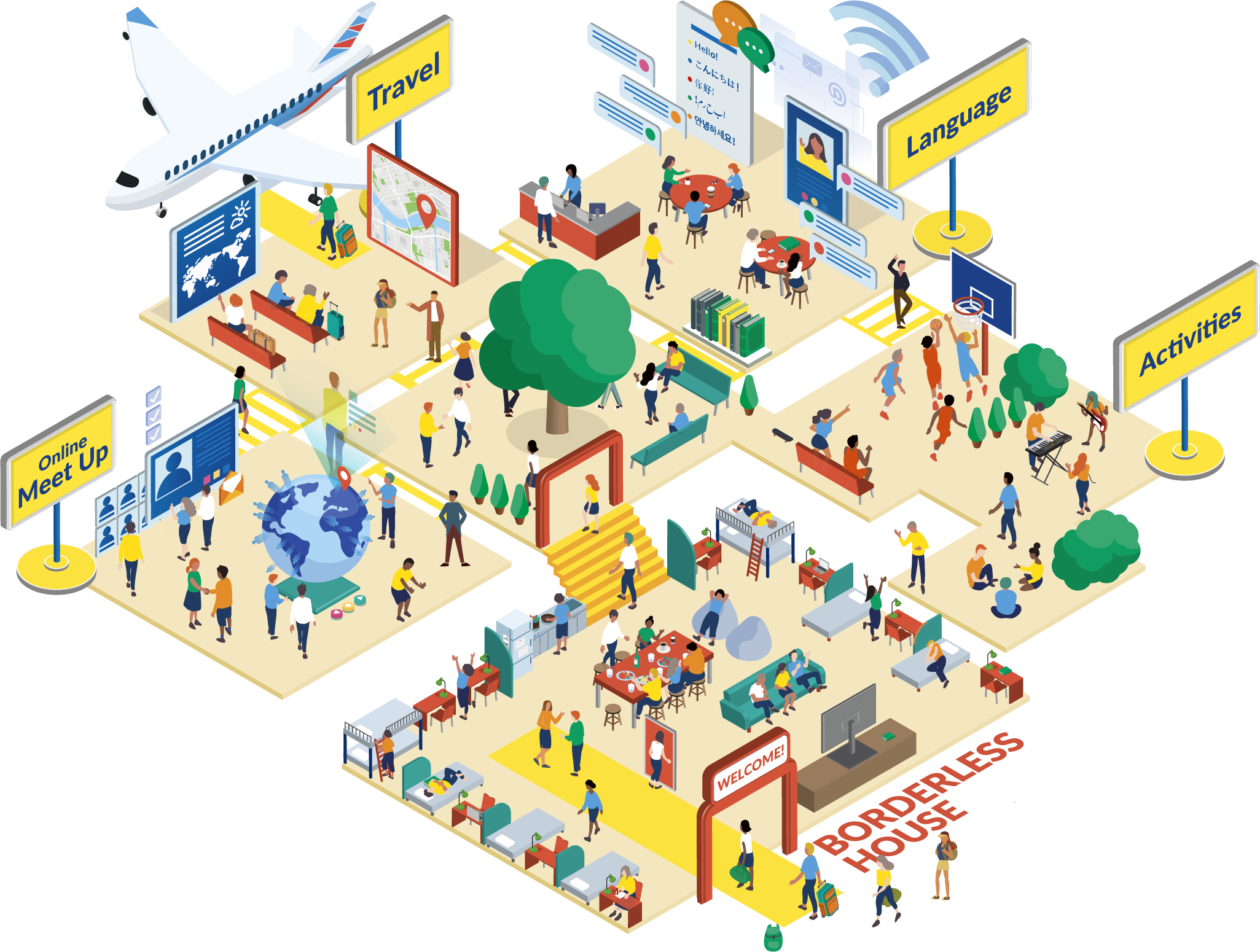 BORDERLESS MATES
PROGRAM
Travel, Languages, Club activities
THE MORE WE SHARE, THE MORE WE HAVE
Over 10,000 residents in BORDERLESS HOUSE
More than 10,000 encounters
Share the experiences with 10,000+ people.
From the idea of creating a place to connect people in the community, even after moving out from BORDERLESS HOUSE for over 10 or 20 years,
we started this community platform where we gather everyone, Borderless Mates, who has stayed at BORDERLESS HOUSE.
NEWS&BLOG
Check out our news and information regarding events and life at Borderless House!