[BORDERLESS HOUSE] Moving out review of the house supporters "보들보들"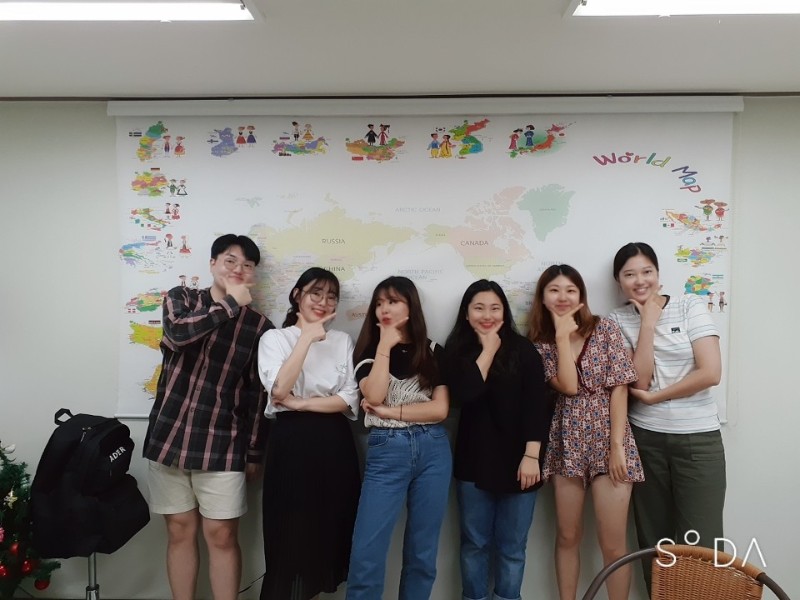 Hello, this is Borderless House Seoul Team.
Our house support 보들 보들 finally finished their work on last August 24.
They stayed in Borderless House for the whole summer
and tried their best to make our house be more wonderful place.
We are going to tell you about the last story of them now!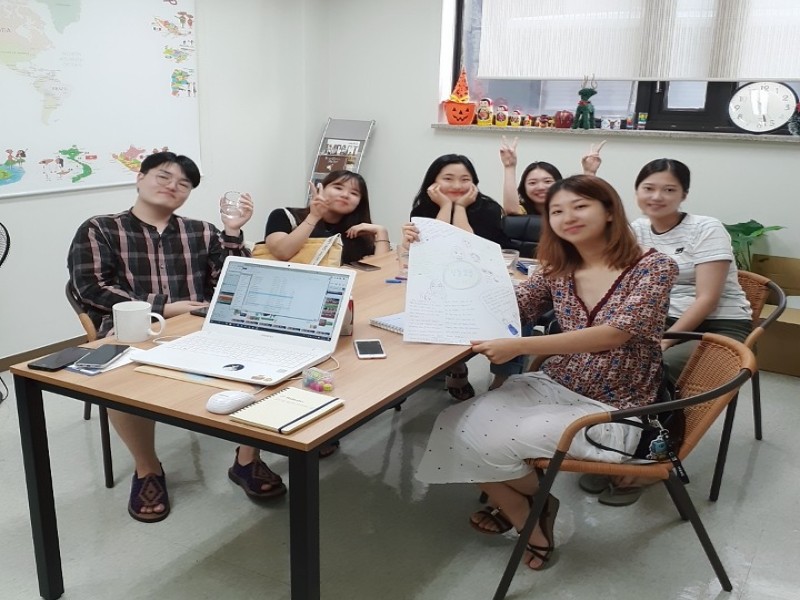 There is our house supporter Suzy! 
Actually she left our house first because of her studies .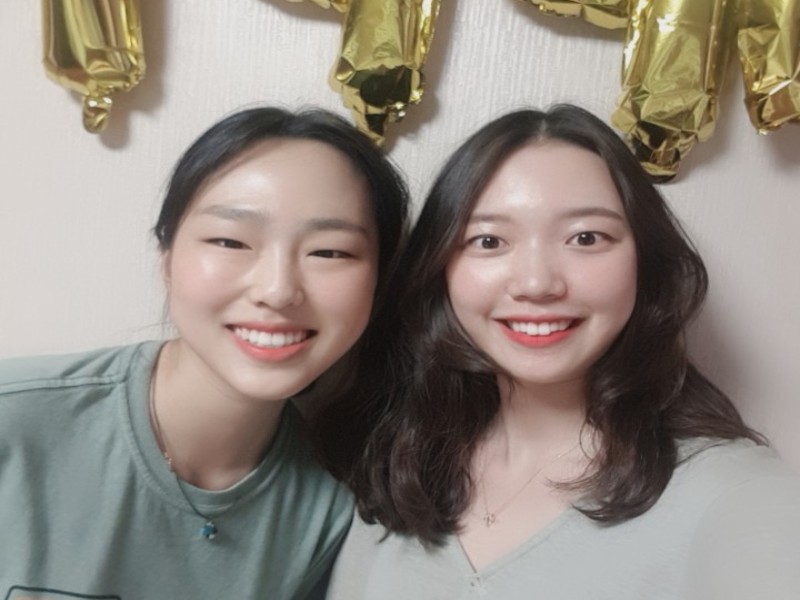 She is studying in US, so she stayed in Borderless House during her vacation .
Even though it was not a long time to stay in share house , she said,
"the experience in share house was really helpful to get used to school life in US "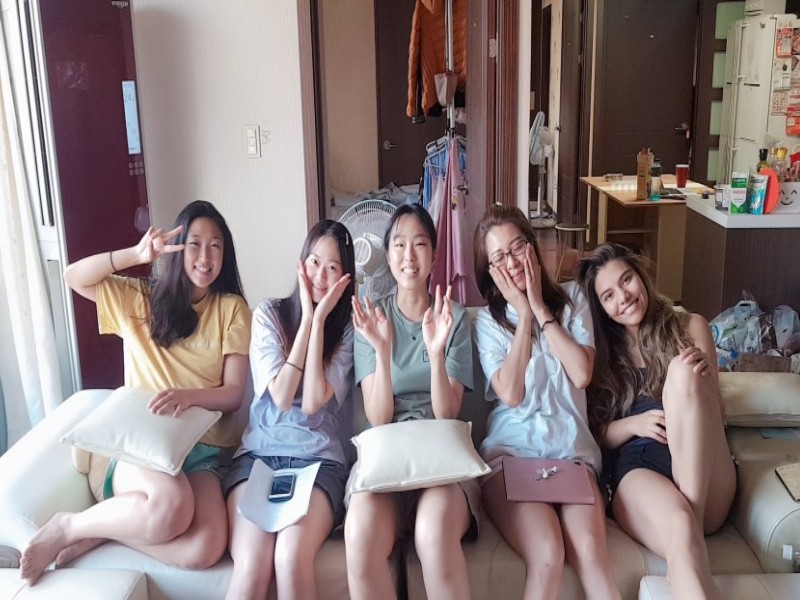 Suzy was always enthusiastic to learn new cultures and communicate with housemate, and that is why she could enhance her English a lot for a short time.
Take care and keep in touch with us Suzy!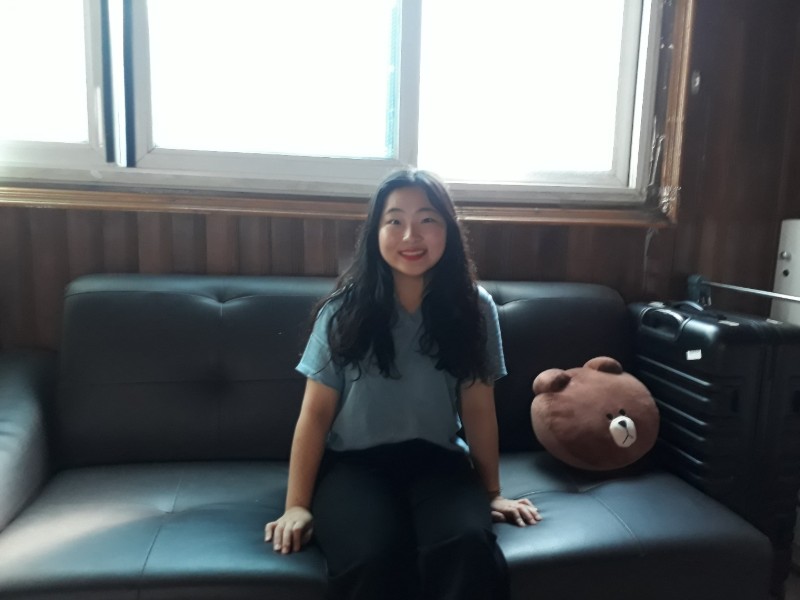 Yujin in Hongdae 2 house said the most precious memory during her staying was sharing feeling with her roommates .
She said, "I know how hard to live as a foreigner , so I tried to sympathize with them more and help them to get used to the life in Korea "
she also made an effort to communicate with roommates to keep the house clean and comfortable .
As a house supporter, she made a new cleaning rule which is more reasonable for housemates .
We highly appreciate that Yujin always tried to kindly care our housemate.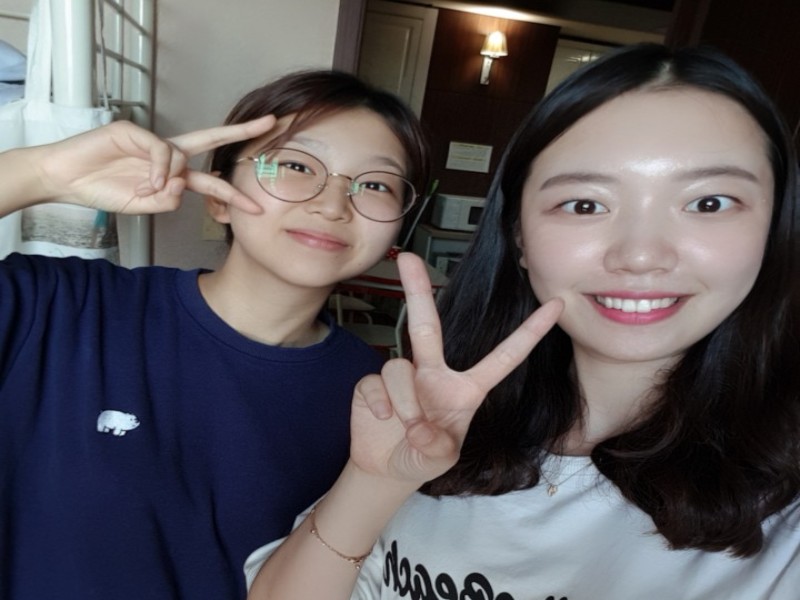 There is the winner of our SNS posting competition ! Congratulation!
Yujin in Janghangpyeong 1 house got so much compliments from her housemates!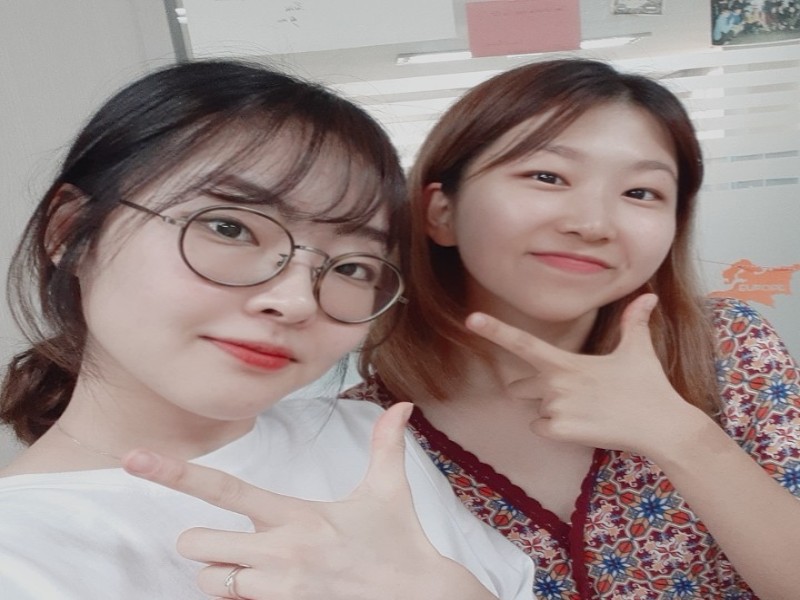 Yujin was definitely happy virus in Janghangpyeong 1 house.
We would like to share one of the messages from Janghangpyeng house !
"Being with Yujin, it was much easier to get close with other housemates

.




Yujin made an effort to invite all to have a conversation each other

.




Thank you Yujin to be our house supporter! We had a wonderful time with you!"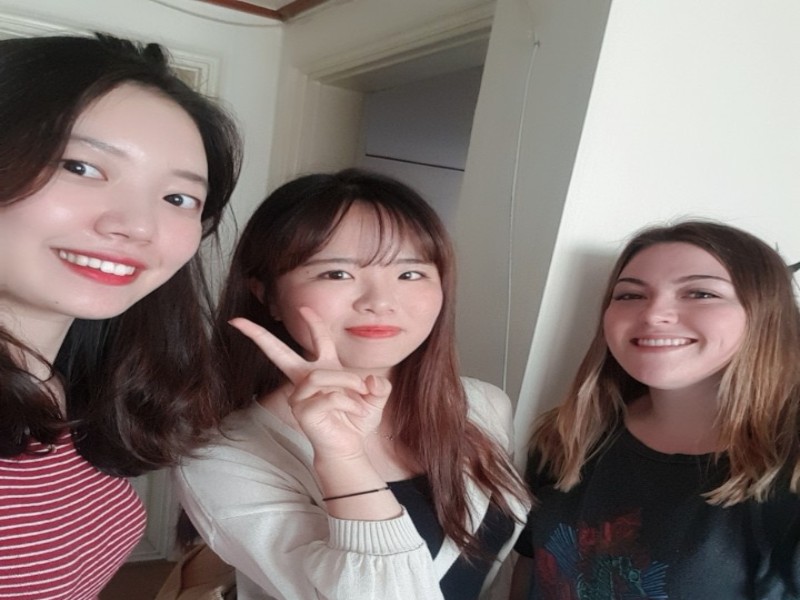 We can find the lovely girls of Gangnam 2 house in the picture.
Actually, Hyun is the house supporter who was being with us until the end .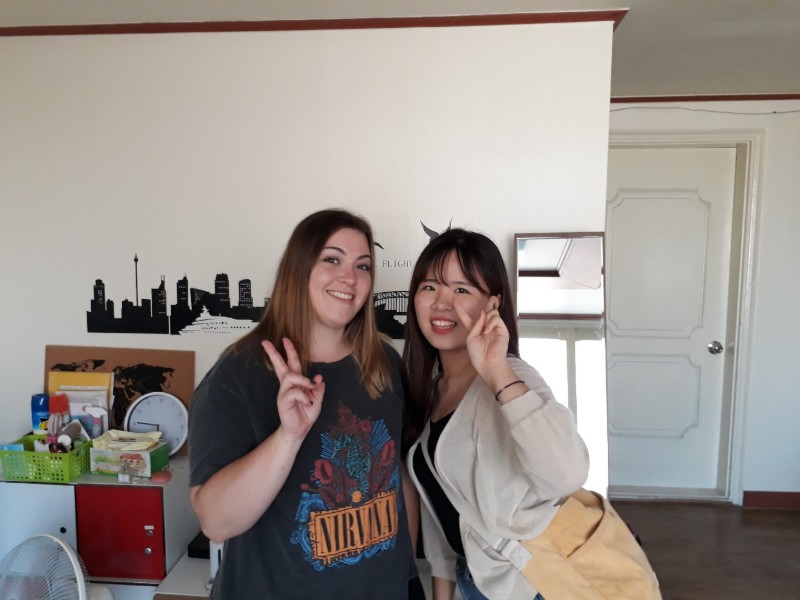 Also, her house mate left a message to us that Hyun helped her a lot to get used to Korea . She felt really sad to let Hyun go.
So, she waited Hyun to see her off and they made a promise to meet again !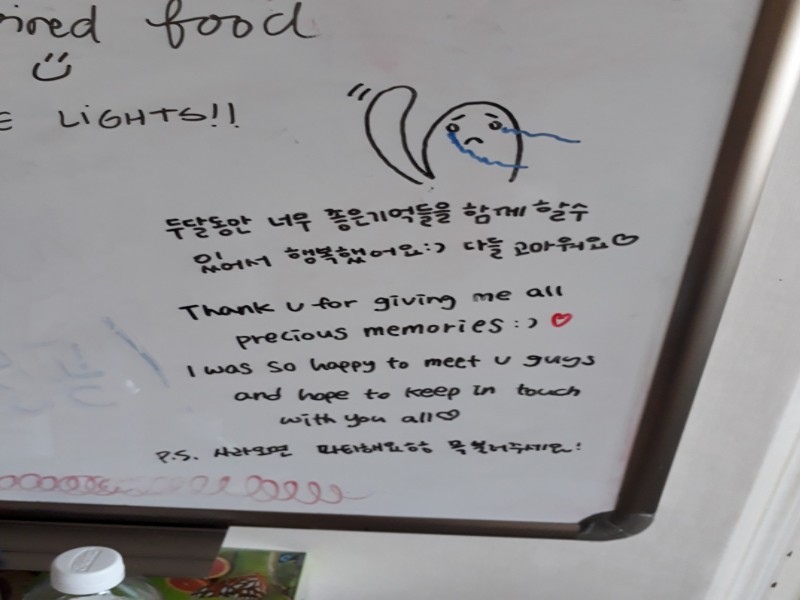 We have received a lot of messages from our housemates !
They said, "the time in Borderless house was very precious memory and we would keep in touch continually !"
Also, Hyun said, "I highly recommend to live in share house for someone especially who is a student looking for a special plan for their vacation ! "
Look at the cute memory board by the supporters. : D
This was a challenge even for us, because it was the first time to try house supporters .
Therefore, there were some weak points as well.
We will improve the plan and will make the activity more meaningful and pleasant!

Thank you so much for the efforts everyone !!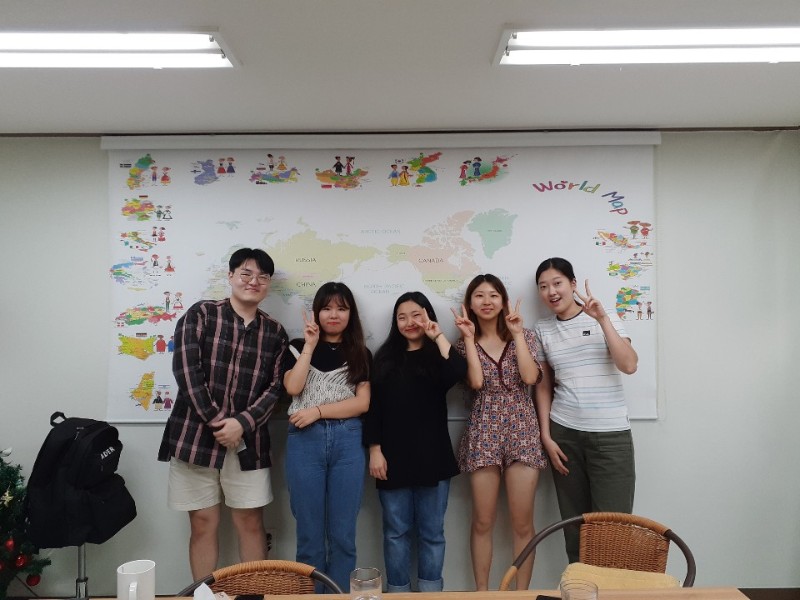 Good bye the 1st 보들 보들 ~