【NEWS】 6-months Contract with 10% Discount!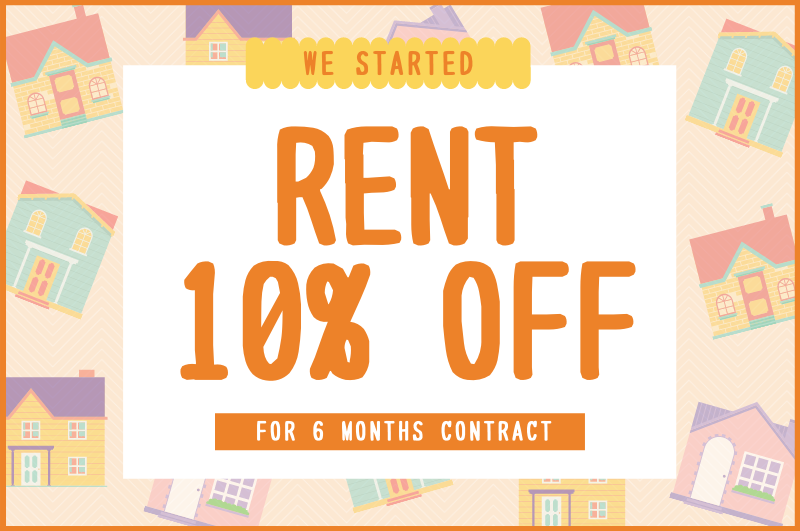 Hello, this is Borderless House.
Hope you are doing well!
Today, we announce our new type of the contract.
Originally our basic contract was for 1 year and you can move out anytime in 1 year as long as you notice us by 30 days before.
In case you already know the exact move-out day when you reserved, the period can be exactly the months and days you stay.
This time, we started to have a new type of the contract with discount for the people who are planning to live more than 6 months.
New Contract Type
<Contract type>  6 months contract
<Feature>  You get 10% off on your monthly rent for 6 months.
Notes
*The deposit amount is same (₩500,000).
*The utility fee (Water, Gas, Electricity and Internet) is not discounted.
*If you move out within 6 months, we cannot refund all deposit.
Other Information
We are afraid that we cannot refund the rent for the people who have been already living in our house more than 6 months. If you are planning to live more than 6 months from November, we can have the new contract with the discounted rent from November.
If you have any question, please feel free to contact us. -> HERE
Have a nice day!