 Let's hear out the over 10,000 members of our ex-tenants!
Why was Borderless House the best option? What was the life like there in Borderless House?
LONG INTERVIEW
Tenant Interview
TENANT DATABASE
What kind of people live there?
NATIONALITY
Nationality of Housemates
RANKING
Italy
United Kingdom
Germany
Canada
Sweden
Australia
Philippines
Russia
Viet Nam
Spain
Malaysia
India
Singapore
Brazil
Colombia
Netherlands
Turkey
China
GENDER
How is the gender ratio like?
AGE
What are their age groups?
JOB
What are their occupations?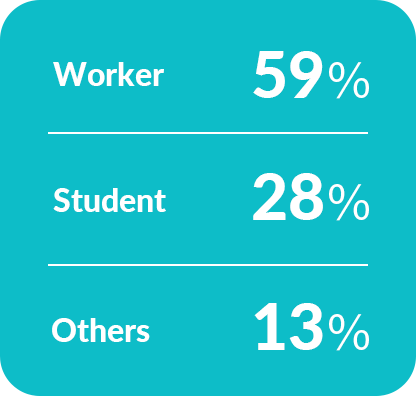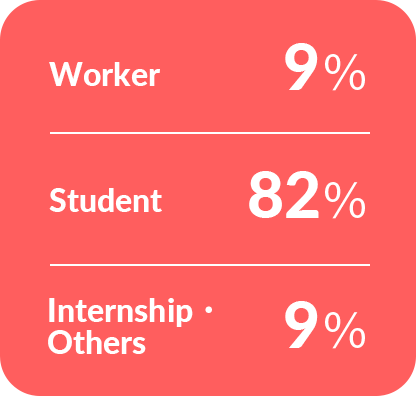 LANGUAGE SKILL
English speaking level when moving-in
English level of Taiwanese tenants
Chinese level of Non-Taiwanese tenants
EXPERIENCE ABROAD
How much living-abroad experience, do they have?
Abroad experience of Taiwanese tenants
Taiwan experience of Non-Taiwanese tenants