Find rooms for rent and flatmates in Taipei: 8 reasons to live in share house of BORDERLESS HOUSE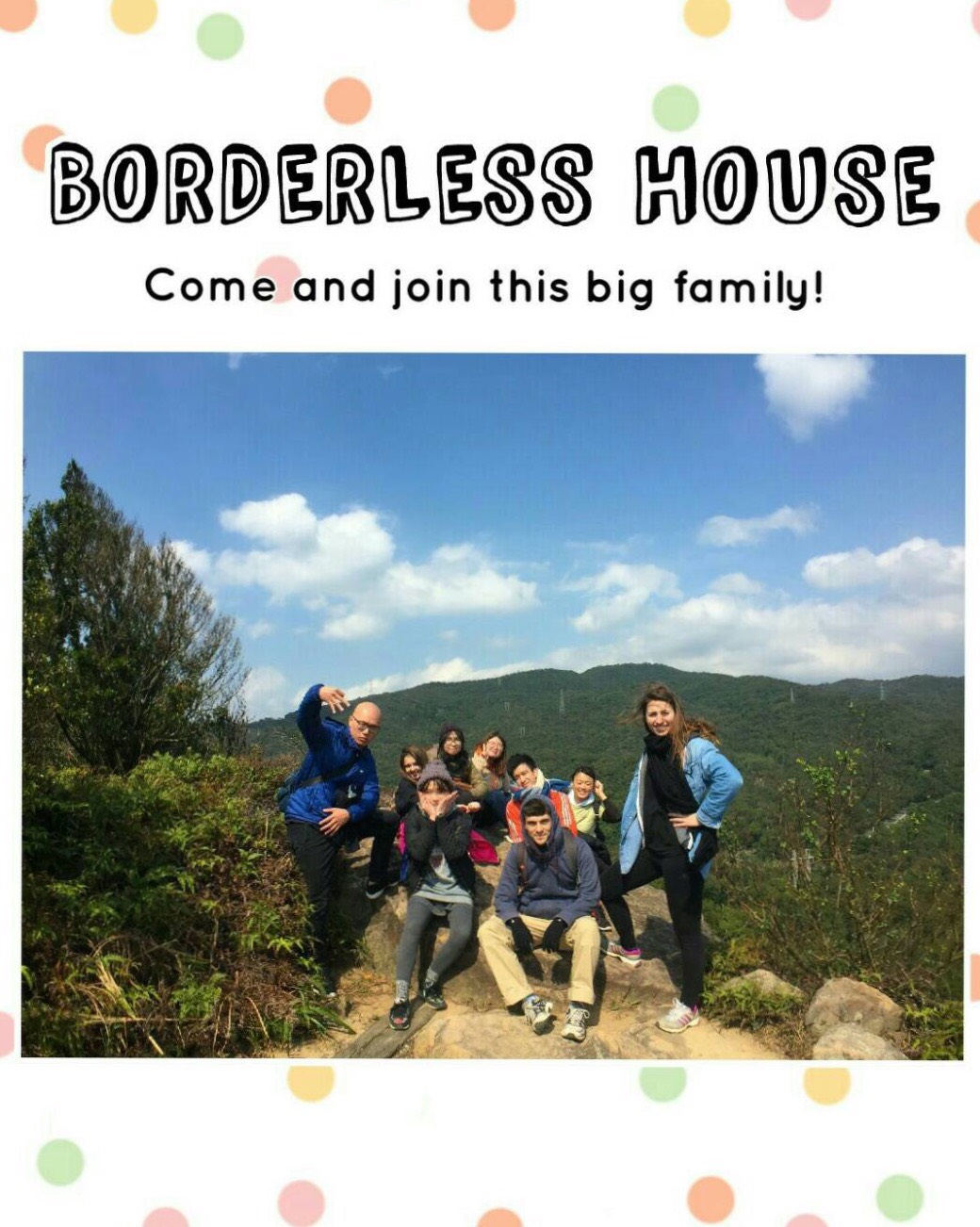 Hello everyone!! This is BORDERLESS HOUSE Taipei. Are you the one who is curious about the foreign culture? Are you finding flatmates to share daily life and learn from each other? Are you interested in learning foreign language? ......If so, the share house of BORDERLESS HOUSE will be a good choice for you!!
8 reasons to live in the Borderless House ▼▼▼
1. For Taiwanese, you can live with flatmates from different countries
Since our concept is to provide the opportunity to cultivate international cultural exchange, we try to balance the ratio of locals to foreigners 50:50. So, half of your flatmates will be foreigners, and you can experience the international environment  by simply living in a house without going abroad!
2. For Foreigners, you can live with many locals and adapt to local life more easily
If you come to Taiwan to learn Chinese and would like to explore the culture here, living with locals can help you know the culture deeper and get some tips about daily life you may not have in other places. Also it will be a good chance to put language skills into practice EVERYDAY!
3. The community is like a FAMILY
The people who live in the BORDERLESS HOUSE must have motivation for communicating with others and are eager to experience different cultures. As a result, this is a community which is created by people having the same goal or sharing the similar values. (For example, they want to improve the language or make friends from different countries!) Also we ask tenants to live at least one month so that you will have more chance to interact and hangout with your flatmates!
★See the sharing of one of our foreign tenants:
Samuel
4. It's convenient to go everywhere from the house
Our houses are located in Taipei city and mostly near the Taipei metro station, so it will usually take you less than 10 minutes to walk to house from the station! If you want to travel to other spots in Taipei, it's also convenient to go by metro system.
★See the list of our share houses by area:
Click here
5. Each house is equipped with basic facilities.
There are living room, dining room and kitchen in every house. In common space, we provide basic facilities such as rice cooker, refrigerator, microwave, washing machine, TV, WIFI, etc. In each room, there are air conditioner, desks, chairs, and beds, etc. You can bring a bed set by yourself or rent it from us (1,500 NTD just one time). That is to say, you can move in just with one luggage! You don't have to worry about the basic facilities you need for daily life.
★See detailed information:
About House Facilities
6. We hold activities and events for our tenants
It's a good chance to meet other tenants from different house by joining our events! We had some events such as having a picnic, Halloween party and Christmas dinner last year. In the future we may also arrange some activities like going hiking, playing board games, etc. You can have fun with tenants from all over the world!
★See the events held last year:
Picnic Party
Halloween Party
Christmas Dinner
7. House Exchange Program: Only for our tenants
We have share houses in Japan and Korea as well, so you can stay in one of them for free as long as you pay the rent for the house you are living now. The period of stay can be one week to a whole month. If you plan to travel abroad in either Japan or Korea, it will be a good chance to go there with a low budget (You can save the expenses of accommodation there)!
★See the experiences of other tenants:
Rosanne- Seoul to Taipei
Ran- Taipei to Tokyo
★Apply for it now:
Free House Exchange Inquiry Form
8. Language Exchange Program: Only for our tenants
If you want to meet new friends from other Borderless House and improve language skills, don't hesitate to join this program! Our staff will match you with a conversation partner and you can have a one-on-one casual lesson with a native speaker. The procedure is not complicated, we will arrange the first meeting for you, then you and your partner can choose when and where to practice from the second meeting!
★See the experiences of other tenants:
Effie & David
★Apply for it now:
Language Exchange Inquiry Form
If you want to know more about BORDERLESS HOUSE, you can also get the information in the articles below! → 
Info of House Rental
→ 
BORDERLESS HOUSE Q&A
Or you can send us an inquiry now :)!!! → 
Ask staff to introduce houses
If you are interested in international cultural exchange, we are looking forward to seeing you! Come and join this big family ♥♥♥