✨Rent Prepay Discount✨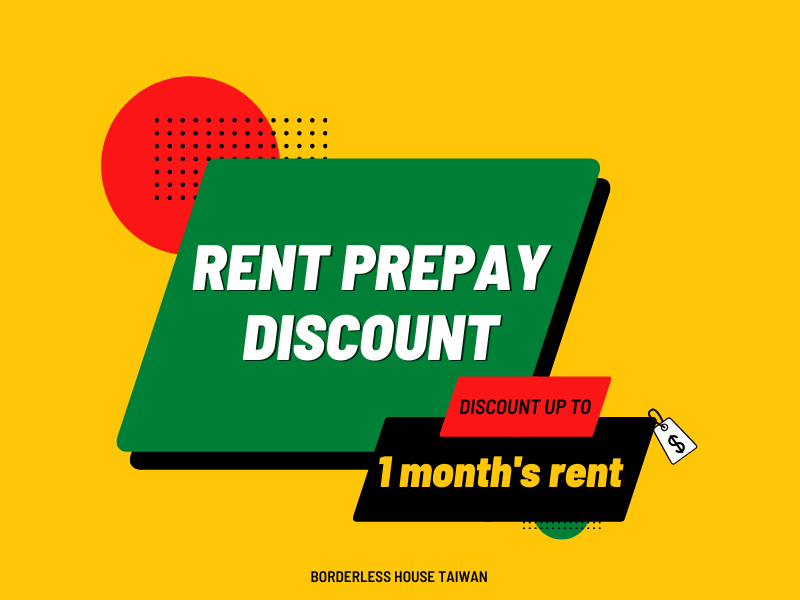 Hello everyone,
Thank you for your support! We hope everyone enjoys the life of staying at BORDERLESS HOUSE and meets the people around the world!
We will provide a new special discount for our long-term stay tenants and prepay the rent!
Please check the info below:
【Special offers】
Pay the Rent and the Utility fee in advance. The Tenant gets the following discount:
1. Pay the upfront rent of Six months, the Tenant gets a half-month rent reduction.
2. Pay the upfront rent of Twelve months, the Tenant gets a month rent reduction and the utility fee is fixed calculated by 800 NTD every month.
(※The Utility fee is not included in this discount.)
Note:
1. There is no influence by changing the rent and the utility fee. The discount cannot be used in conjunction with other offers.
2. The students from Language School should provide receipts to confirm the staying period. It should be at least two semesters and more than 150 days.
3. If the Tenant moves out in advance, the prepaid Rent and Utility fee will not be refunded.
【Application Form】
https://forms.gle/Hfvi17Cvt5VZR7v18
Please contact us after you send the form.
Thank you! :D