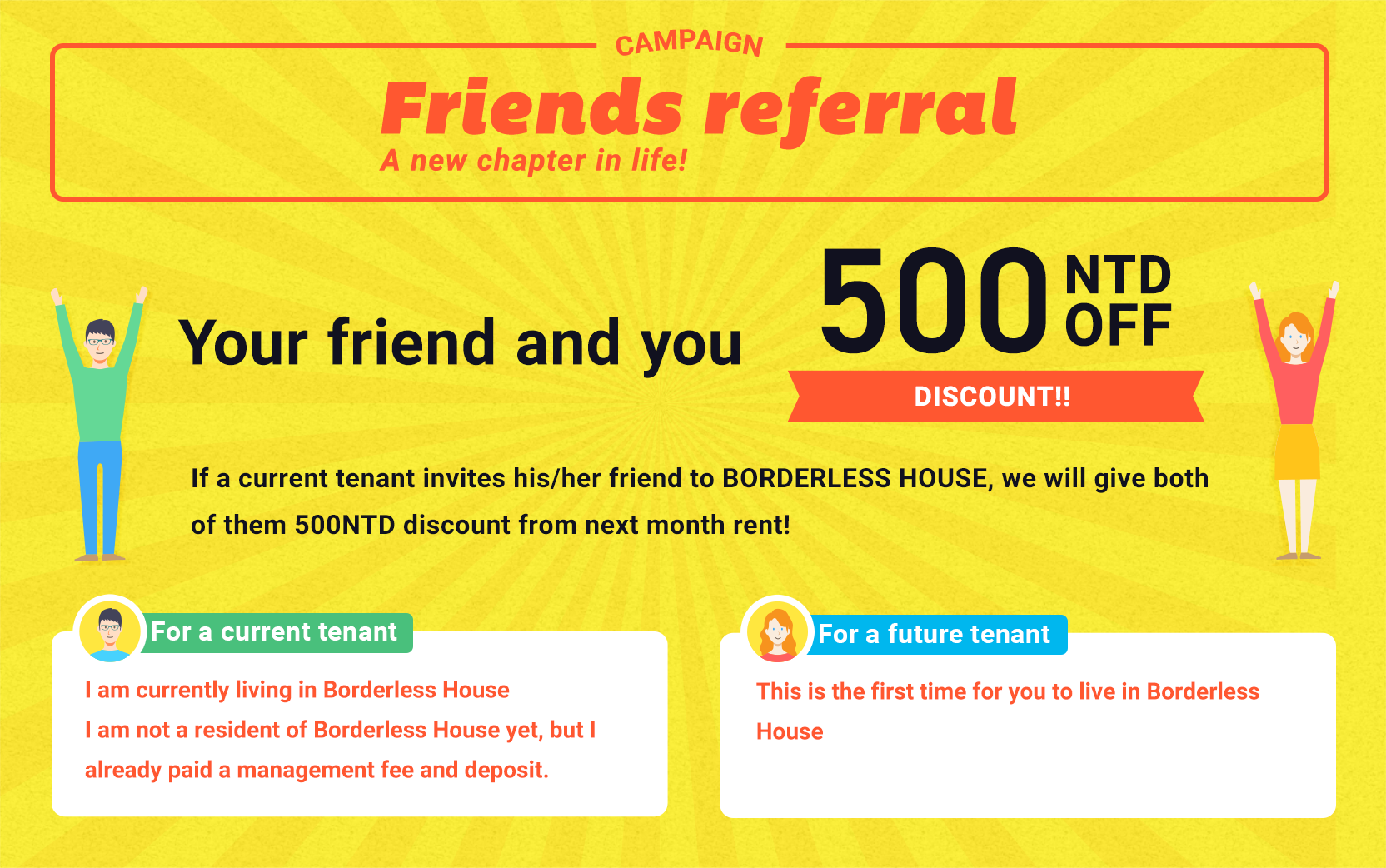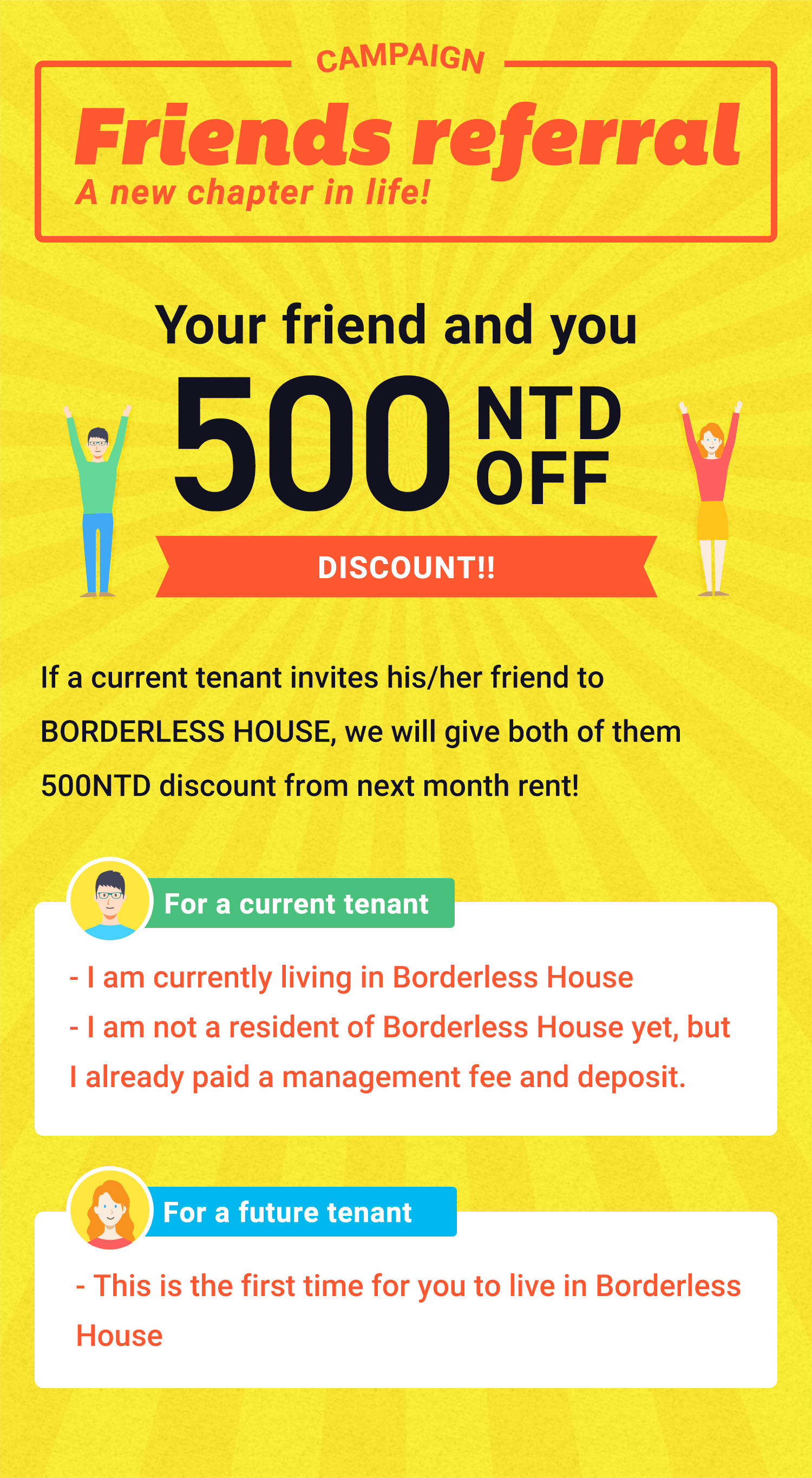 A INTRODUCED person must write INTRODUCER's name and contact information on the reservation form of house.
It is absolutely necessary to clearly state who the INTRODUCER is and who the INTRODUCED person is.
The INTRODUCED person may be refused entry if the tenant screening process is unsuccessful. Then the discount cannot be claimed.
Persons eligible for residence in BORDERLESS HOUSE must be single adults between 18 to 35. Couple is not eligible for shared residence.
Friend Refferal discount can only be applied to offset from the rent. We do not accept refunds or exchange it for cash.