BORDERLESS HOUSE HONGDAE DMC3 opened in December 2014!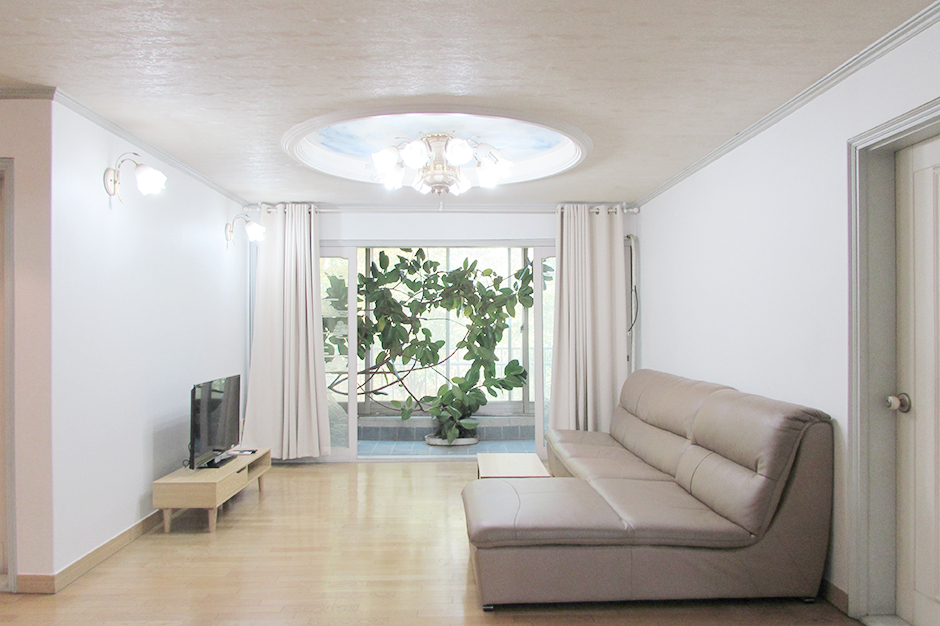 A new Borderless House opened from December 2014! (Female Only House)
BORDERLESS HOUSE Hongdae DMC3 
A map
4mins on foot from Yeokchon Station, Line No.6 4mins on foot from Gusan Station, Line No.6 11mins on foot from Bulgwang Station, Line No.3 & 6
Characteristic of the house
This female only shared house just takes 5 mins from Yeokchon and Gusan station Line No.6 and 10mins from Bulgwang station, Line No.3. It will be a great place for those who plan to go to Myeongji, sogang and Yonsei Univ, also some work places near Il-san. The greatest feature of the house is the spectacular rooftop views which means you can have a BBQ there. You can also go hiking easly to Sunrise Park at Bong-Mt with your housemates after dinner with girls in the house. The neighborhood is safe and convenient nearby a police station, post office, hospitals as well.
Floor Plan
1.1 Private Room 2. 2 Shared Rooms (each for 2 & 4 people) Hongdae DMC3 House can accommodate 7 Female. We hope you can make good memories with others from different countries!
http://www.borderless-house.com/kr/sharehouse/h/hongdaedmc3