【Quarantine Support】Tenant's Real Review (1)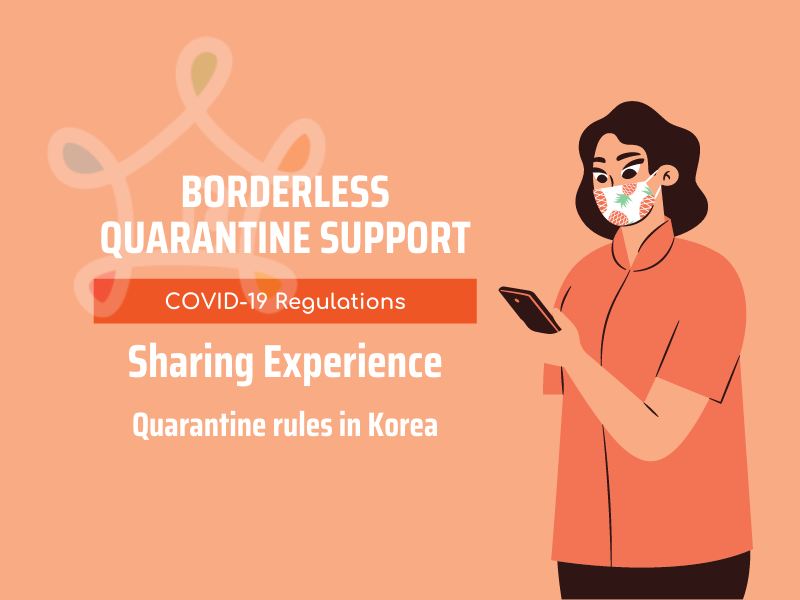 Hello, we are here again to share how one of our tenants thinks about quarantine support! We keep doing this support for your all safe stay in Korea!
Last time, we share the one how tenant did by himself without Borderless House' support. But this time, Lena will share how she made with our support!
Ladies and Gentlemen! Please welcome Lena, living in Koryodae1 House! 
Lena, please share how you did before arrival!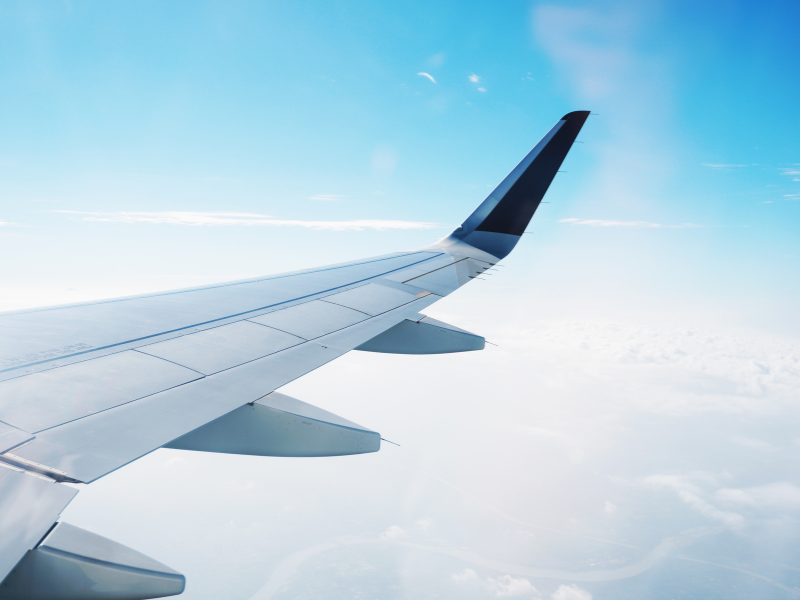 Hi my name is Lena, I'm from France and I came to Seoul to study for one semester! Before going to Korea, I already knew that I had to do a quarantine for 2 weeks when arriving but I didn't know all the details. I have one friend who came to Korea to study too last semester so he told me the basic information and how it went for him. He did his quarantine in a government facility but I didn't know if we could do it by ourselves like in an Airbnb or an apartment. That's why, I sought more details on the web before coming to be fully prepared. Borderless also gave me a lot of useful and maybe more technical information when we had our Skype interview.
Staff sayings
Before you come to Korea, be ready for everything that you need for quarantine in Korea. Borderless House always talks and gives all info for quarantine once you reserve one of our house in Seoul. We do talk by Skype!
Therefore, please add our SKYPE ID which is borderlesskorea and message us!
Then, how you had managed quarantine place?
Borderless House shared pictures of the room and food service right away after we talked by Skype and I got all info about the quarantine place and how I would do after my arrival in Incheon airport.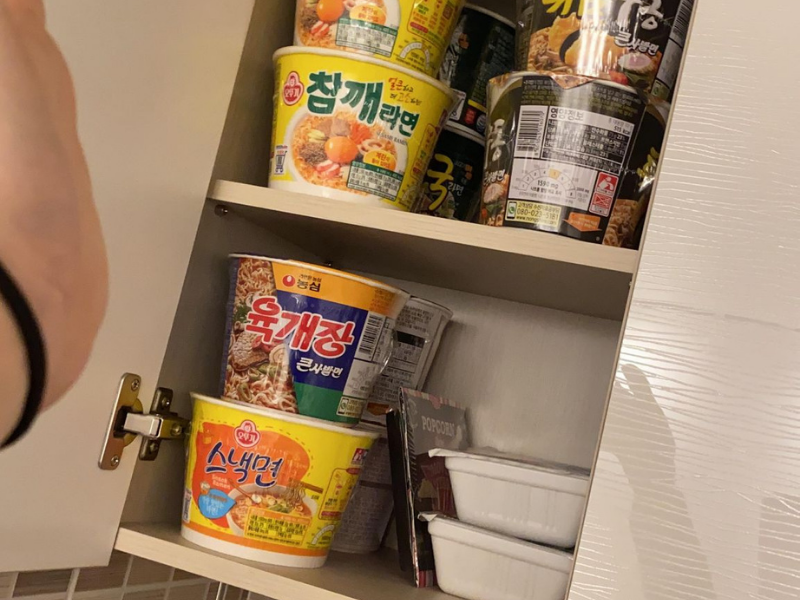 Concerning the food, Borderless House staff prepared some instant noodles and water. Then I ordered some food using e-mart, so I can cook a bit myself.
Staff sayings
Borderless House gets the commission fee for this support.
Therefore, we provide some instant noddles and water enough for their quarantine. There was no one who ate and drank all of them so far! 
But you also apply for the food service and our partner company give you the food box everyday for lunch and dinner. 
To check the amount of this, please check our quarantine info page! 
Also we share how to order the food by online with your foreign card.
For 14 days, what did you usually do?
Before coming to Korea, I had planned to do a lot of things during quarantine. I thought it was the perfect opportunity to learn more Korean and do some sports as you don't really have anything to do. However, I can tell you that I didn't do all the things I had planned. I think I spent most of my time watching dramas and YouTube videos especially the first days because I had jetlag so I was pretty tired. I think the most important thing to do is to set an alarm in the morning if not it's kind of hard to adapt to the time zone. It's also a good thing as you have to check your temperature everyday around 10am and if you don't do it they send you a message (which scared me a little at first). So yeah I didn't really have a routine. The morning I just stayed in my bed and in the afternoon, I talked with my friends and my family when they were awake.
Staff sayings
FYI, if you feel a bit bored, what about using our Borderless Mates Program?
To know the details, please check BMP page which you get more interests!
During your stay alone at quarantine place, let us make more friends by online!
Also Borderless House will invite you to Kakaotalk Group chat for your house!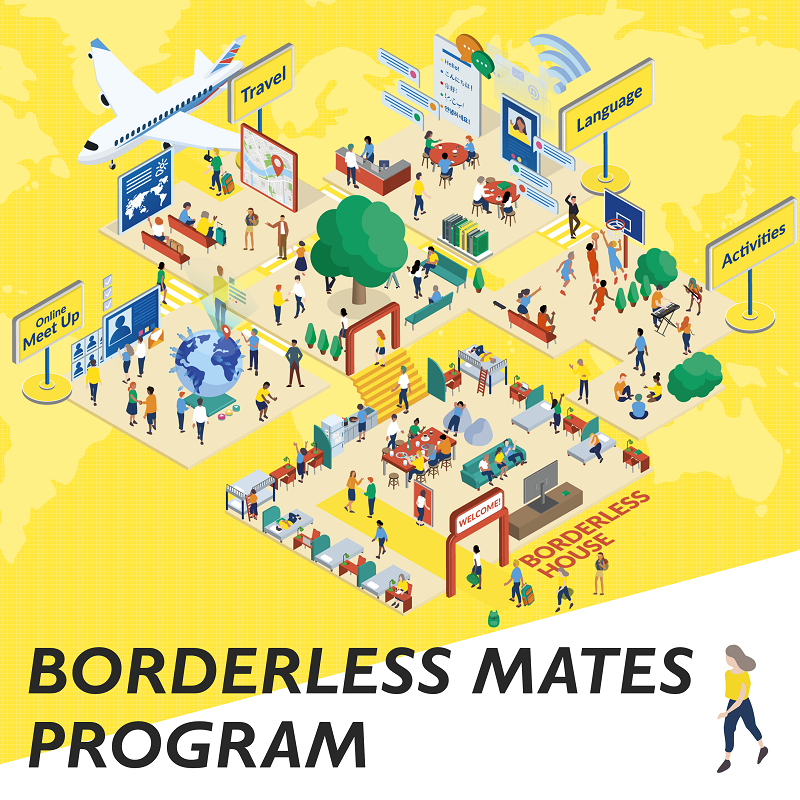 Also one more info we would like to share is,
you go to the health center to get PCR test again a day after you arrive.
You will get this information after your arrival like until when you have to do this after your arrival at the place. Also you will do once again a day before you out of quarantine and we have heard that this would make you feel very fresh!


Thank you, Lena! We hope everyone enjoyed all your stories.
Ladies and Gentlemen! This is not the end, so please wait for her next stories!
In the meantime, please check other tenant's experience!
Thank you for your time and we are waiting for your arrival in the near future.
Please do not hesitate to contact us!