【Quarantine Support】Tenant's Real Review (2)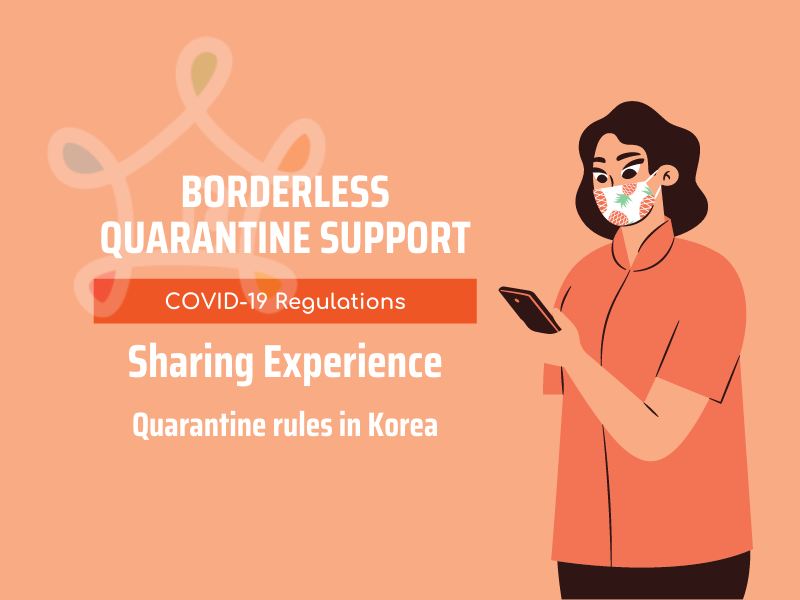 Hello the world, this is Borderless House Seoul again!
We hope Borderless Support which Lena did helped you well last time.

This time Lena shares how she thinks of this support from Borderless House! 
We will briefly add some our opinions as well.
If you would like to check the first review, please check First reivew out!
Then, please again welcome her and see how she tells about Support!
Lena, Please share Good & Weak point!
Using the quarantine support from Borderless House was really good. I knew that whenever I had a problem, I could contact them and get some help. This was really reassuring considering the fact that I was in a new country far from my home and all by myself. I also knew that by using the quarantine support, I would have a nice place to stay which is kind of important as you have to stay there for two whole weeks.
I don't think there were negative aspects, I didn't have any problems. The only thing was that when I checked out, I didn't know that I had to check out before 12 PM. Consequently, checking out was kind of a rush as I hadn't packed everything yet. But except for this, everything went well!

Finally, I really liked the fact that I had my independence in the way that I could cook and buy my own food, something that you can't do if you use the government facility. It was a good way to pass the time. I also really appreciated the instant noodles that Borderless House left me.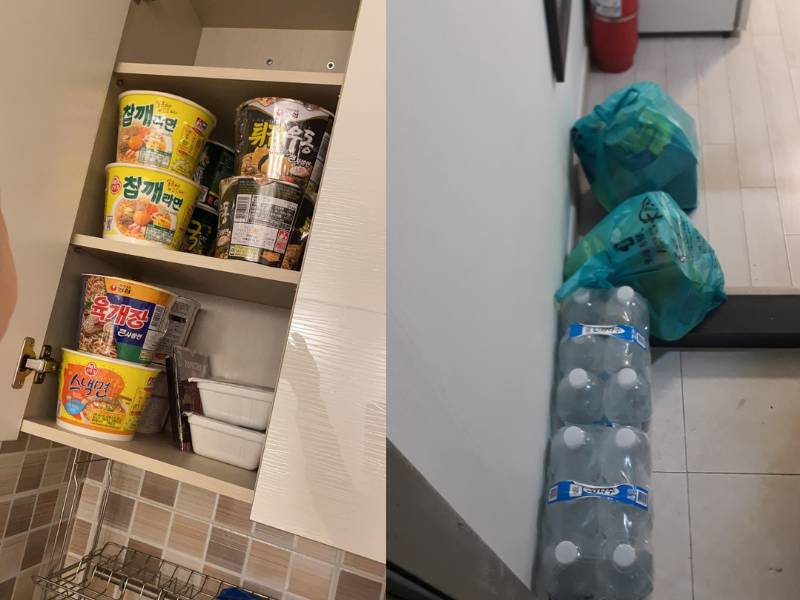 Staff Sayings
When tenant confirms the quarantine room, we share all info by PDF file.
It explains how to do after you arrive in the airport and before out of quarantine place. However, if you do not know well or wonder something, please directly contact to our staff by Kakaotalk. So please make your account before coming!

And also we contact tenants on arrival date for some tips by Kakaotalk!
Staff Kakaotalk ID : borderlessseoul or blkhakmin.



Most of tenants wonder how to do after arriving in the airport,
so we would like to ask tenants all the time how they did. 
For the way other tenants did, please check this first out and check Lena's one!
Please share what you did after arriving!
When I arrived at Incheon airport, I didn't really know what to expect. I thought that the administrative procedure was going to take a long time with all the papers (quarantine, PCR test, passport, etc.). But I was actually very surprised because everything was well organized and it was pretty fast. You just have to follow the path and the directions instructed by the airport staff.

Roughly, when you arrive you have to go through a series of steps. First, they check your temperature and the results of your PCR test that you did before leaving your country. Little tip, make sure it's written in English or at least the date, your name and the result, it's gonna be easier! Once everything is checked, they will lead you to another place and ask you to download the self-quarantine app. Personally I had already downloaded it beforehand so it was quicker.

Then they are gonna help you put all your personal info in the app such as your quarantine address, phone number if you have one, name etc. After you're done, you have to go through the immigration office where they're gonna check your visa.

In the next step, they're going to check your quarantine address and call the owner of the place you're staying to see if it confirms to the quarantine rules (no shared spaces, etc.). It's the step that can seem the more stressful but don't worry, the staff can speak English and you just have to explain in what type of accommodations you're staying. In my case, Borderless House had prepared a message in Korean to show the officer so it is easier if there is any miscommunication. Finally, you go through a last step before picking up your luggage which is a classic customs control.

Once you get your luggage and get out, some staff is going to ask you if you wanna use a bus or a taxi to go to your quarantine place. I personally took a taxi as I thought it would be simpler to do a PCR test on the way there. You just have to tell them the address and in which district or "Gu" it is located and they will call a taxi for you. As I arrived around 4 PM, I had time to stop at the health center to get my PCR test done but if you arrive later, you might not be able to do it because health centers close at 6 PM. When you arrive to the health center, you have to fill a paper with your info and they will give you a quarantine kit with face masks, hydroalcoholic gel and a cleaning product. After I was done, the taxi then drove me to my quarantine place.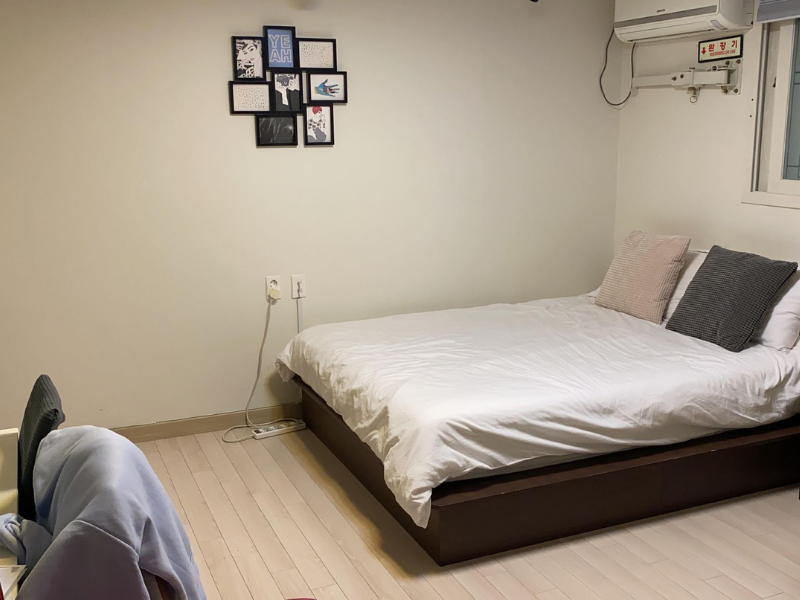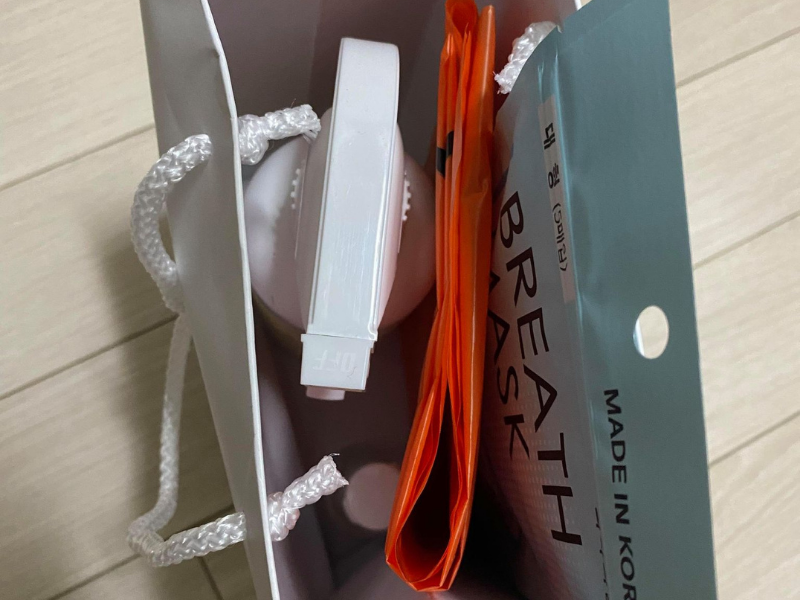 Staff Sayings
When you arrive earlier and have enough time, taxi takes you to the health center.
Once you arrive in Korea, you have to get PCR test once again and also you have to do one more PCR test a day before you out of quarantine place.

If you arrive at late, you can directly go to quarantine room first.
But you have to go there next day (or within 3 days). 
You will get informed when you arrive in the airport from staff there!


Thank you, Lena! We see you next time!
How are all stories Lena shared? 
We hope your curiosities has been answered well.

We will have the last story for you all and share soon!
Thank you very much for your time and Stay Safe!