BORDERLESS HOUSE SHANDAO-TEMPLE 1 opened in February 2015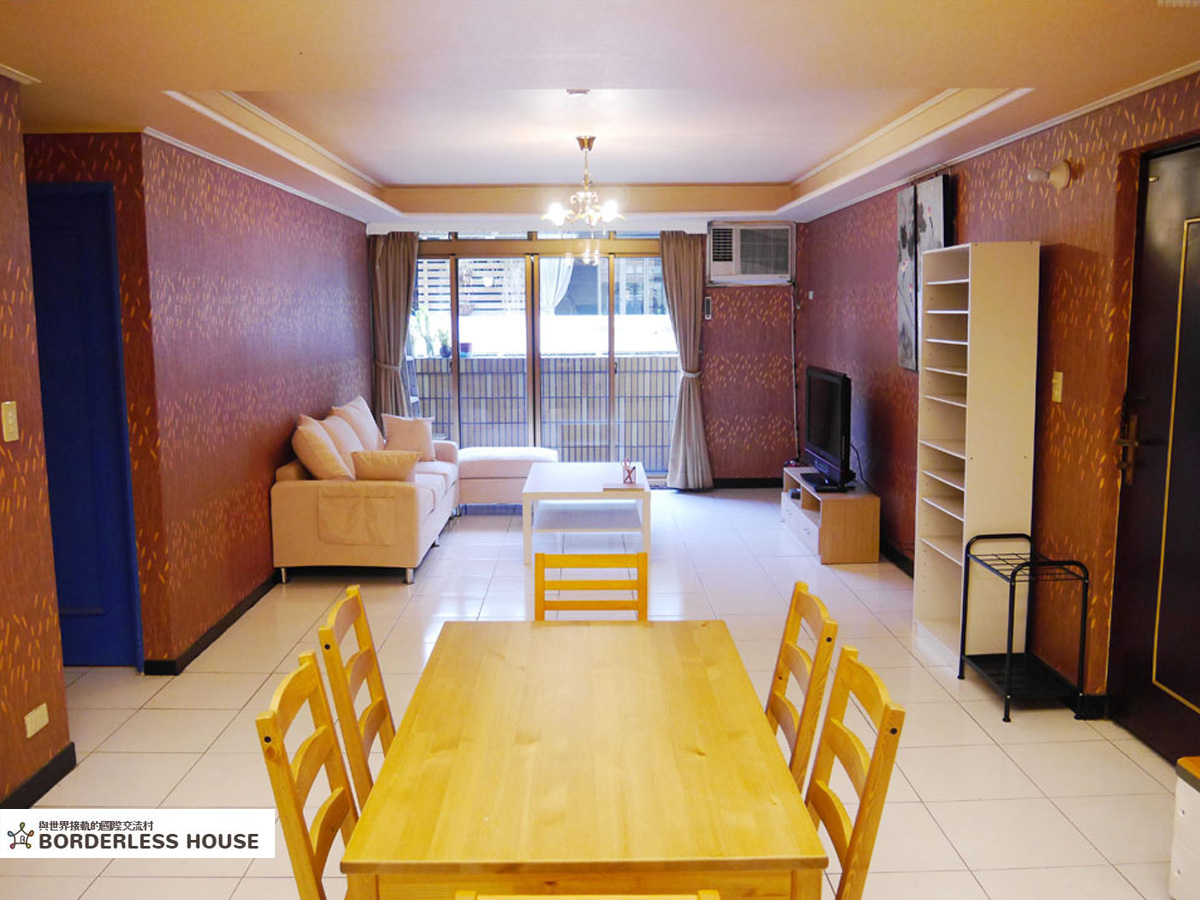 A new Borderless House opened from January 2015!
【BORDERLESS HOUSE SHANDAO TEMPLE1】
A map
3 min on foot from Shandao temple station, Bannan Line
Characteristic of the house
4th Borderless House opened at Shandao Temple! It takes only 3mins from Shandao Temple station to this sharehouse! What a good location it is! There is Bannan line on Shandao Temple station and you can go downtown area like Taipei main station or Zhonxiao Fuxing station in 2-3mins! This guest house is for 8 people and we have a huge living room and rooms! There are supermarket and convenience stores around station, and you can go there in 3mins! 8 people's share house is suited for sharehouse and your housemates welcoming you when you come back home! Why not start your new life in this International guest house with Taiwanese!
Floor Plan]
1. 1 Private Rooms 2. 3 Shared Rooms (each for 2&2&3 people) Shandao temple1 House can accommodate 8 people. We hope you can make good memories with others from different countries! ↓More specific info for Shandao Temple1 house↓ ⇒
【BORDERLESS HOUSE SHANDAO TEMPLE1】