It's always hard to say Goodbye - Farewell party in a Share House, Taipei♪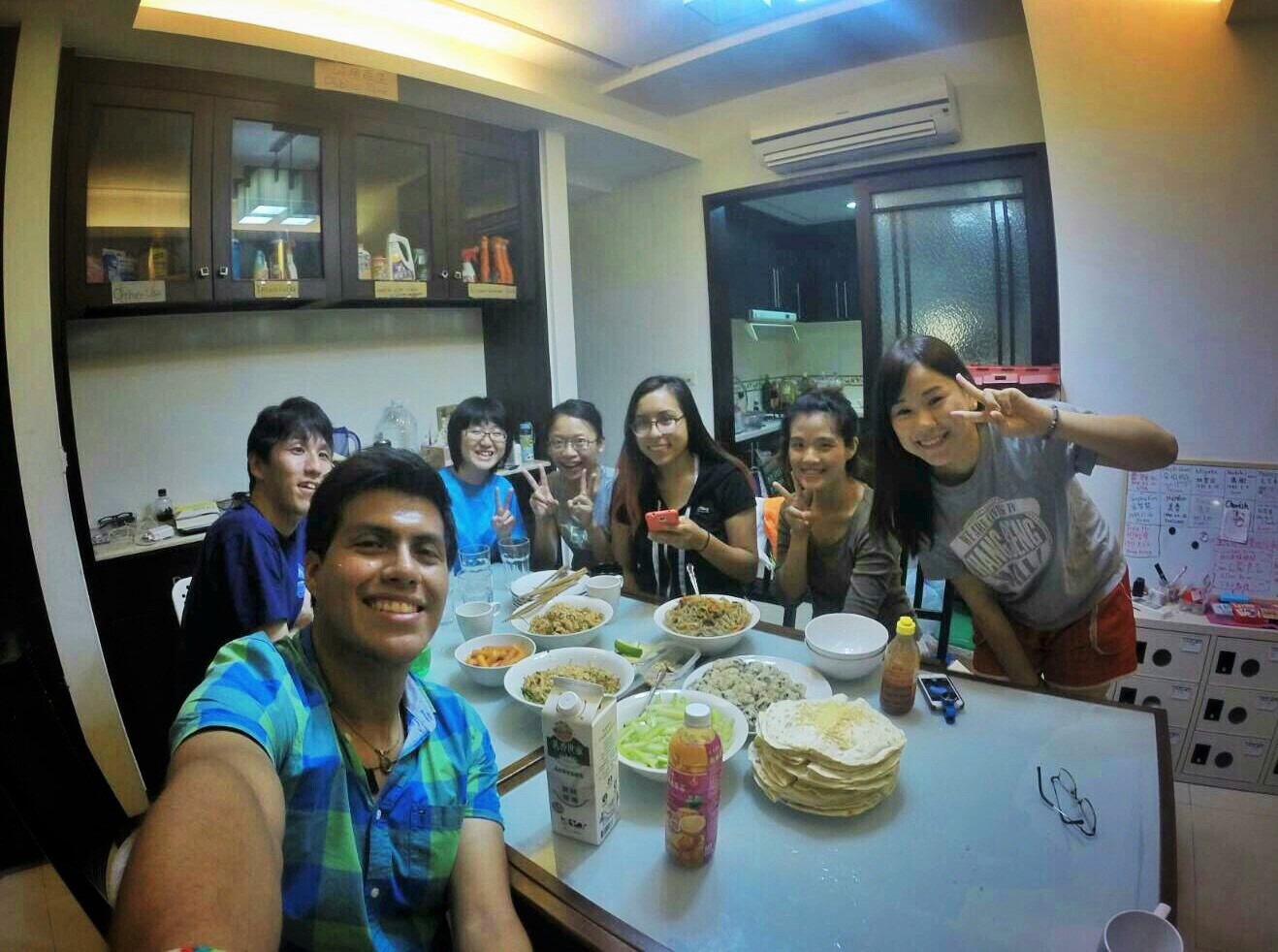 Hello, this is BORDERLESS HOUSE Taipei!
Today we are going to share a heartwarming farewell party which was held by our lovely tenants at one of our share houses in Taipei! Housemates crowded around a table and enjoy the meal together!
It's always hard to say goodbye to housemates who stayed together every day, when they are going to leave Taipei and back to their home countries, especially some countries are really far from Taiwan. As time goes by, housemates have become like family members. Even though everyone has different backgrounds, they spent time together to hang out and get to know each other. At last, members in this house had an intimate relationship.
What do you do to hold the farewell party?
Tenants from one of our share houses in Daan area had 2 "foreign cuisine dinner parties" for their housemates who are going to move out soon during this summer!
Let's take a look at the process of preparing for delectable meals!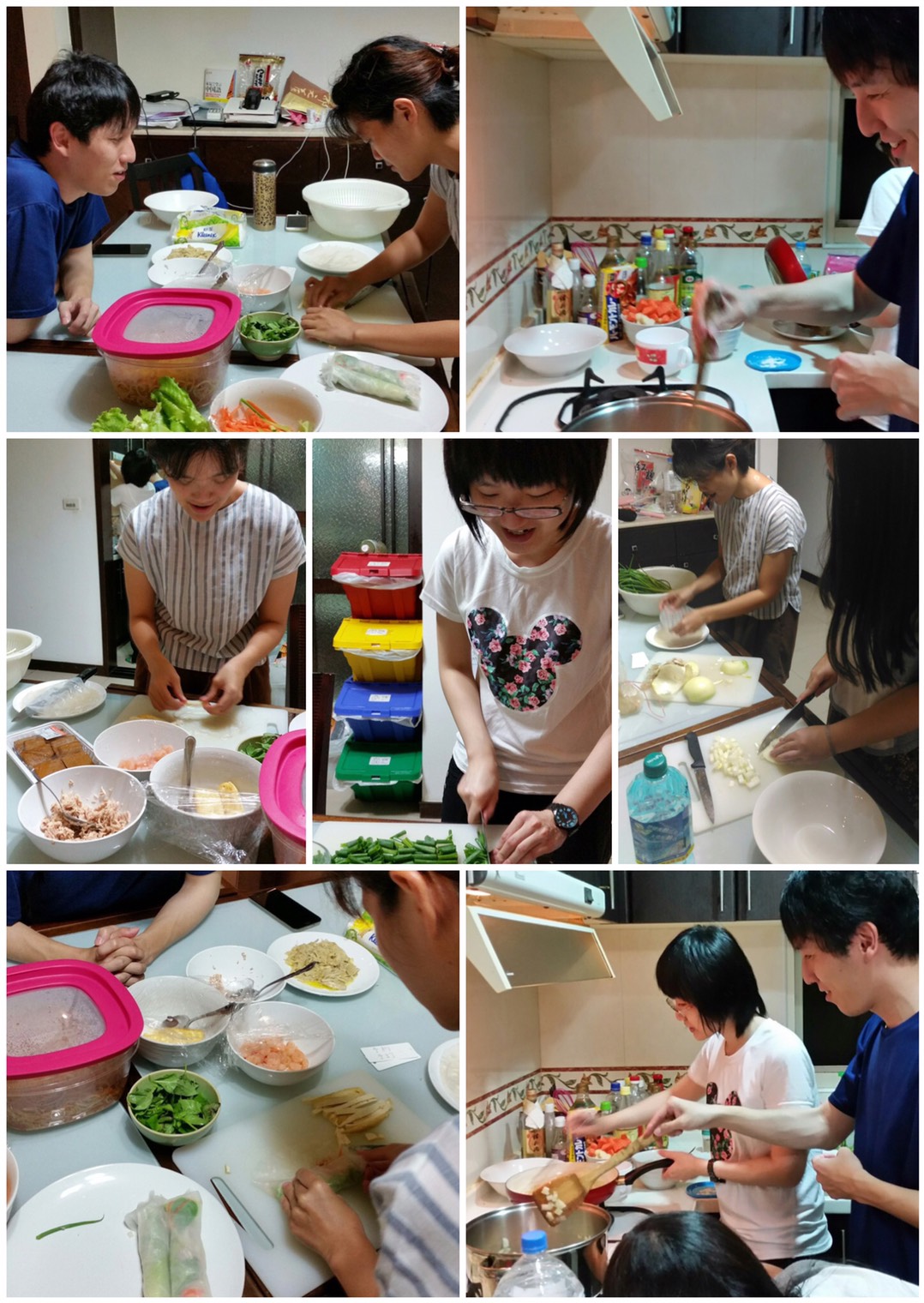 Signature dishes from around the world!
Since our tenants in this house are from different countries (Taiwan, Japan, America, Mexico and Korea), you can see there are Hakka style food which made by fried pork and squid with dry turnip and garlic represent famous Taiwanese food, also Japanese curry and sashimi, Thai spring roll, spaghetti, Mexican burritos and Korean spicy rice cake (deuk bog gi), and so on.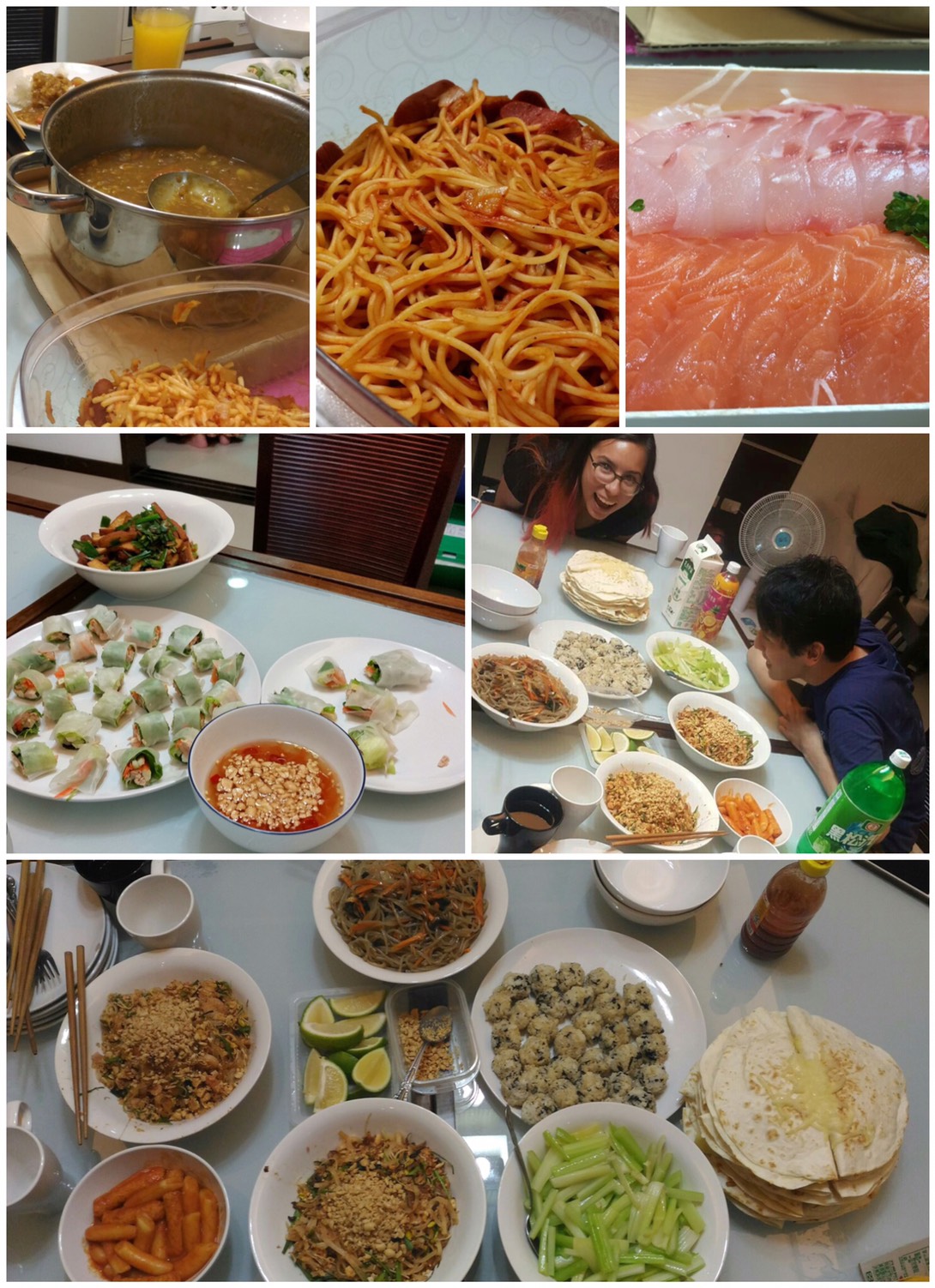 What a sumptuous meal!! Everyone enjoyed it so much!
Housemates gathered together at home and made their signature dishes which represent their culture and home countries. They had a lot of fun chatting and created great memories that will make every housemate recall the best time to live together in Borderless House! Moreover, they made a promise with each other that they will definitely meet again somewhere in the world.
Below are our houses in Daan area >>> Guess which house have held such a warm farewell party!!
Why not join Borderless House and throw a special house party with your housemates!? (^_−)☆
Daan1 House
http://www.borderless-house.com/tw/sharehouse/h/daan1
Daan2 House
http://www.borderless-house.com/tw/sharehouse/h/daan2
Daan3 House
http://www.borderless-house.com/tw/sharehouse/h/daan3
Daan4 House