【Survey before Working Holiday!?】What he learned in three countries' Borderless House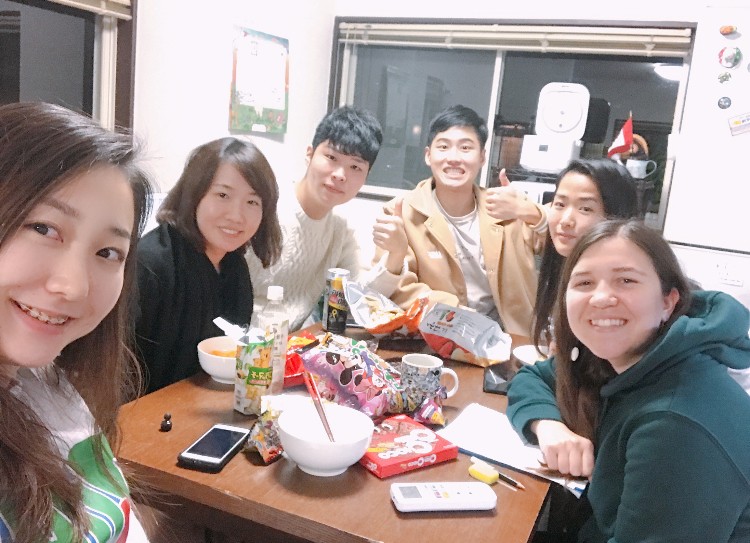 Hello!  This is Ayako from Borderless House. 
Are you enjoying the autumn atmosphere?
This time I did an interview with a tenant, Wonseok from Korea.
Actually, he stayed in three countries' Borderless House, in Kyoto, Seoul, and Taipei! And it seemed to become a good opportunity for him before preparing Working Holiday.
Let me ask him about his experience in detail!
Stayed in Taiwan for House Exchange Program!
ーHe stayed in three different countries' Borderless House
Staff: Thank you for accepting my interview today!
Wonseok: My pleasure! 
Staff: Actually, it is really rare for us to have a tenant who stayed in three countries' Borderless House. May I ask how come it happened?
Wonseok: First, I moved to Borderless House KANSAI when I entered the university in Japan and lived there for a year.
After that, I came back to Korea in order to prepare for military service. Since I still had time until going to the military so I stayed in Borderless House Korea for 5 months.
While I was living there, I stayed in Borderless House Taipei for a week, using House Exchange Program.
I will move out Borderless House Korea soon and then go to the military.
Staff: Oh so you stayed in Taiwan for House Exchange!
*House Exchange Program is a special program for tenants in which they can stay in other countries' Borderless House for 5 days to 1 month for free.
(↓He spent the longest time in Kyoto, Borderless House Hanazono.)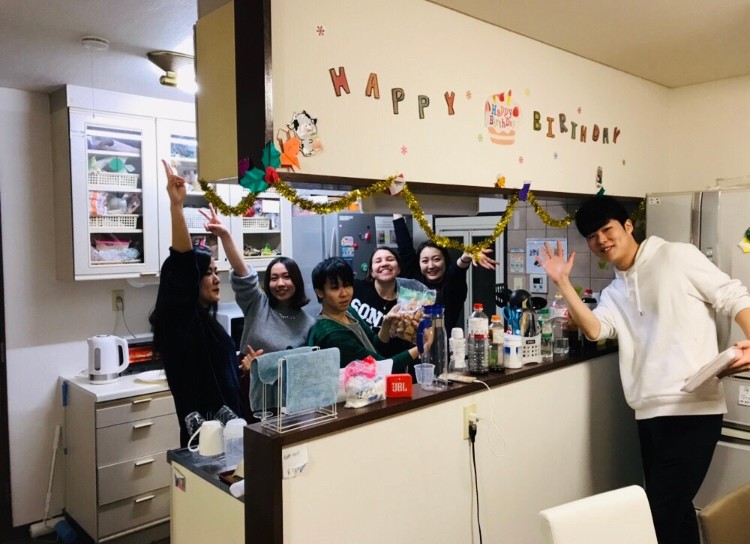 A feeling of safety as a "foreigner" in Japan
ーWhy Borderless House?
Staff: Did you have any reason you decided to live in a share house in Japan first?
Wonseok: I had known about share house itself and I thought it was good because I don't need to pay the expensive initial fees and also don't need to purchase furniture.
First, I searched on the internet and found a lot of share houses but Borderless House was the only one that has a concept like the half tenants are locals and another half tenants are people from other countries. 
From that concept, I felt like I could be accepted by the people there although I came from another country.
Staff: I see. Not only the convenience of the initial fees but the feeling of safety was also a big reason to choose the accommodation.
(↓Hanazono House Family)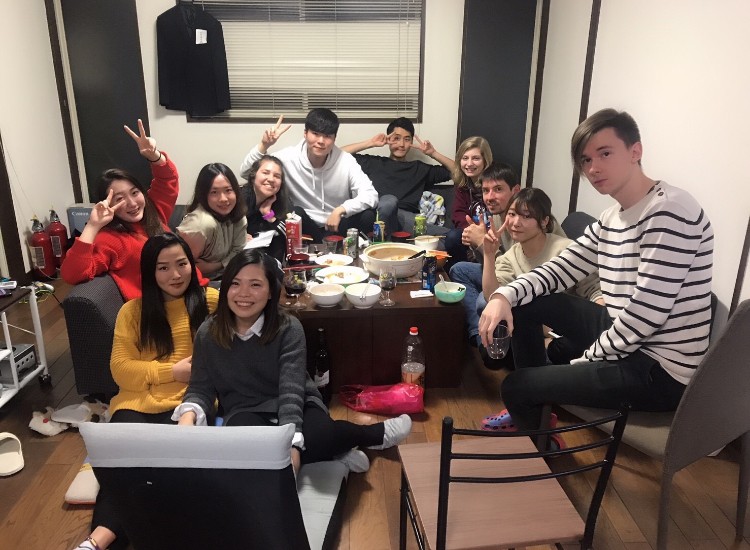 Each house has each nice things
ーWas there any difference between the three different countries' house life?
Wonseok: Basically I enjoyed myself a lot at each house!
Staff: When you were in Japan, half numbers of the tenants were Japanese, right?
Wonseok: Yes!  What I got surprised was, most of the housemates who are from other countries could speak Japanese. So I was also using Japanese all the time.
Staff: What about the house in Korea?
Wonseok: The common language was English. In Korea, I am a local person, not a foreigner so my roommate was from Belgium.
However, I chose a house which has a few Japanese tenants so I could also use English and it was really nice for me!
Staff: What about in Taiwan?
Wonseok: I think it was Taiwanese and English. There was a Japanese tenant so he helped me a lot! lol
Staff: That's the good point of Borderless House which has various nationalities.
Is there any difference among about how to spend time with housemates?
Wonseok: In KANSAI, Borderless House Hanazono, I was drinking with my housemates almost every day. lol
In Korea, I was a bit busy with a part-time job but of course, I drank or hanged out with my housemates sometimes.
In Taiwan, they don't drink that much so I relaxed at home when I spent time with them. 
(↓His Second house, Chungjeongno1 House in Korea.)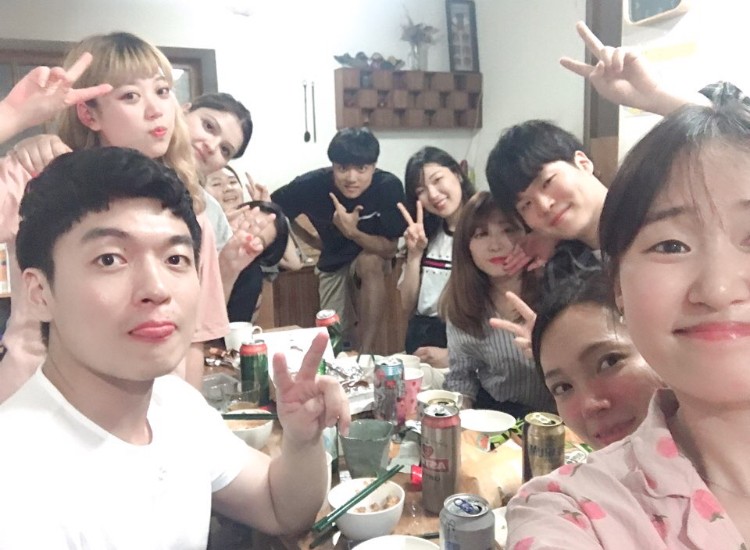 It became a Working Holiday survey. Traveling without any accommodation fee!
ーHouse Exchange to Taiwan
Staff: You are so fluent in Japanese but are you also studying Chinese?
Wonseok: Yes. I was also interested in Taiwan so I started to study Chinese recently.
Staff: Is that the reason you decided to travel to Taiwan?
Wonseok: That's right. If I use House Exchange Program, I don't need to pay any accommodation fee and I can make friends immediately at the house so I think this is a really nice program.
I've been thinking about going to Taiwan for Working Holiday so it became a really good opportunity for me because I could get to know about Taiwan in advance.
Staff: Wow, that sounds really nice!
Wonseok: Absolutely. Tenants in Taiwan have been living there more than for a few months so I could ask them about life in Taiwan, culture, and working in detail.
I could get to know about real life in Taiwan which I couldn't get to know in Korea. Then I could get many tips to think about Working Holiday there!
Staff: That's really nice to hear that!
Wonseok: There was a staff of Borderless House who can speak Korean so the procedures were not so hard. And it was nice for me, too.
(↓With Connie, staff in Taiwan who can communicate in Korean.)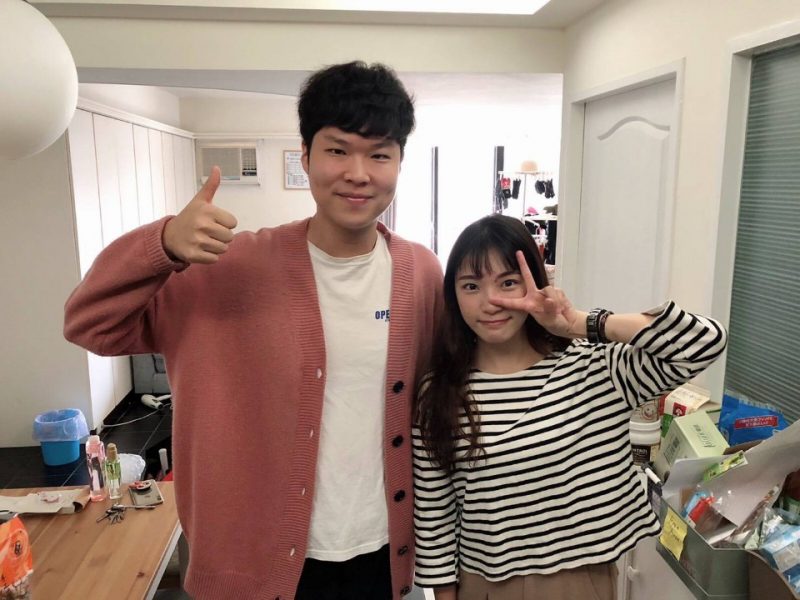 How to enjoy share house life when we want to be alone.
ー How was your staying in share houses in different countries?
Wonseok: For total, it was really fun and I want to live in Borderless House again.
Staff: Generally speaking, there are some people who feel awkward to live in a share house but you didn't have that kind of feeling?
Wonseok: Yeah, I can understand that feeling. In share house, always someone is in the house though that's the good point of share house, I also felt like I want to be alone sometimes, honestly. lol
Staff: How did you solve it when you had that kind of feeling?
Wonseok: In Japan, my room was a private room so I tried to spend my own time alone. In Korea, I sometimes went back to my hometown  or went to a cafe alone.
As long as I can take the balance by myself, we can enjoy the life in share house!
Staff: I see... You know well because you spent a lot of time!!!!
Thank you very much for telling me precious stories. You might have a hard time in the military but I'm looking forward to seeing you again somewhere in Borderless House after you finished!
Wonseok: Me, too!  Thank you very much!!
Staff: Thank you!!!!
(↓Beer with housemates from Switzerland, Germany, Japan, and Korea)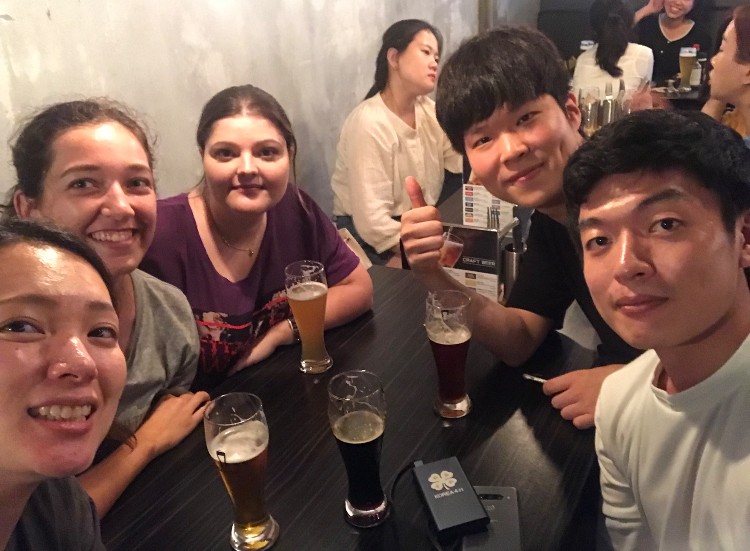 Why don't you try "Experience Abroad" using Borderless House?
ーEditorial note
How was his interview? He stayed in Japan and Taiwan as a foreigner and stayed in Korea as a local while enjoying the international exchange.
In Borderless House, you can practice English or Japanese while living in Korea and also can get to know about life in Taiwan while living in Korea like him.
If you are interested in Workihg Holiday or Studying abroad, why don't you try to have the "Experience Abroad" in Borderless House?
Now we have "2+1" campaign only for Korean!  (If you move in by December 15)
Looking forward to your inquiry!
Call to 02-363-5348 or Send us a message!