【Let's travel abroad!】 Your housemates are waiting for you even in other countries!
Hello, this is Borderless House!
Do you like traveling abroad?
Borderless House has share houses in Japan, Korea, and Taiwan. So we have a special program only for our tenants which you can stay in other share houses in other countries for free.
It's called "House Exchange Program".
You can stay for 5 nights at minimum and for 1 month at maximum so it is convenient when you go to other countries for travel or short study on vacation!
If you use this program when you travel alone to a country you visit for the first time, how will it be..?
Today, let me introduce Motomu who is living in a house in Tokyo and came to Korea, using this House Exchange Program.
Motomu's profile
・4th grade in a university in Tokyo
・Going to start working in his hometown from next spring
・Living in Borderless House for more than half a year
・Moved in Borderless House in order to practice English and make friends from other countries
・Likes music, calligraphy, cooking, and Kendo
(↓ Once he moved in, he could get friends at his house! He is on the left.)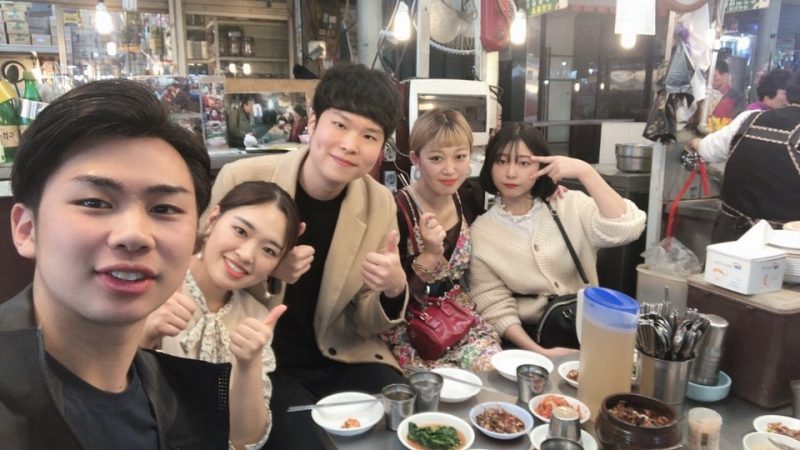 What made you use "House Exchange Program"?
That's because I can have housemates even in the country where I never visited before and I can be a friend of them!
And I don't need to pay any fee so it was also an attractive point! It is a nice concept for students who don't have enough money. lol
(↓He could easily get close to his housemates within a few hours!)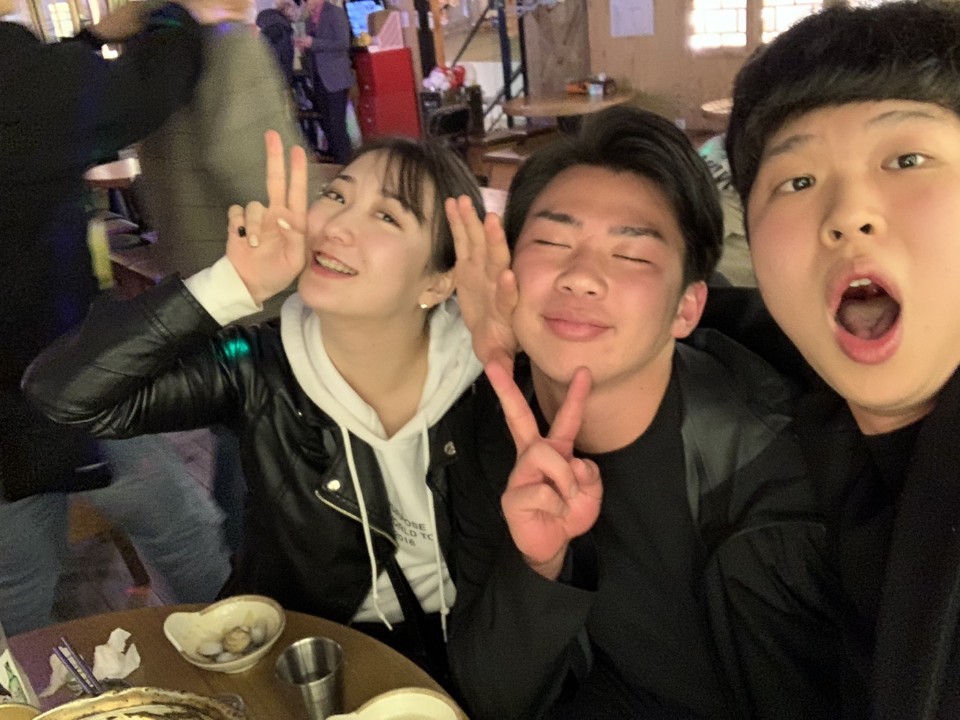 Why KOREA?
I decided to visit Korea this time because I'm from Fukuoka which is really close to Korea and most of my friends already had visited Korea.
I had been thinking that I wanted to visit as soon as possible while I have enough time. 
And also I like spicy food so I wanted to try them!
(↓Korean food Motomu tried while he was in Korea,)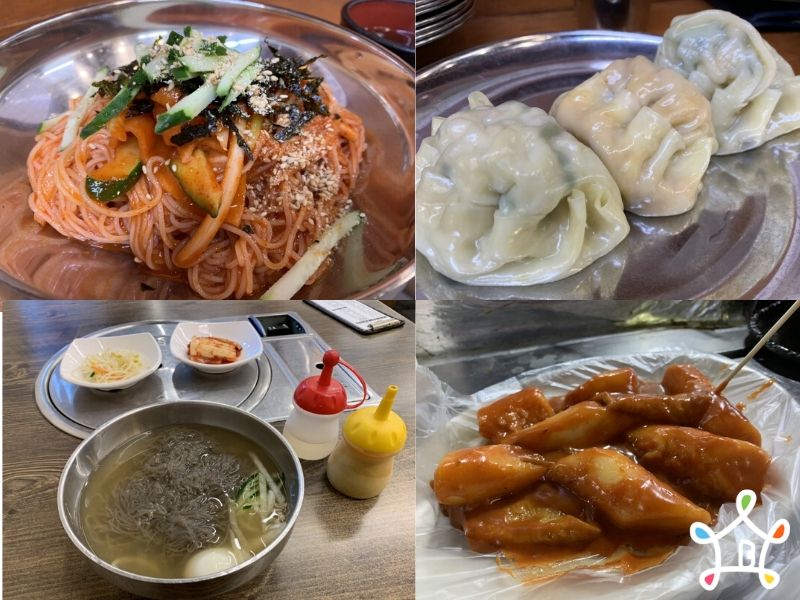 How did you spend time with your housemates?
I could enjoy the time with all the housemates!
On my arrival day, one of the housemates Alice cooked food for me. She is a really warm and kind person like a mother for everyone. I was really happy for her warm welcome.
If I go to the living room, I could meet someone so I think I was drinking all the time with my housemates. lol
There were Japanese tenants and they guided me to some famous sightseeing places. We visited some historical places and enjoyed Korean food together.
I ate a lot and drank a lot but it was super fun!
(↓The places he visited.)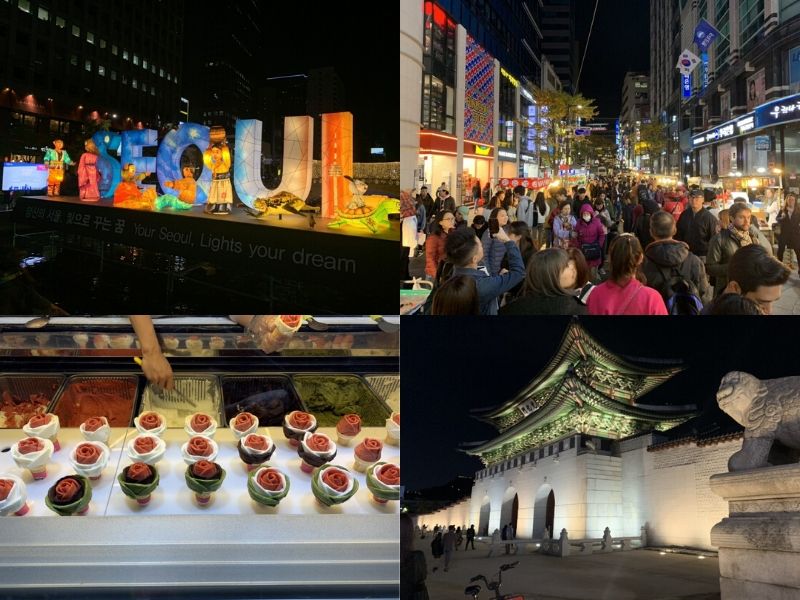 What was the most memorable experience?
It was the drinking with a housemate and the housemate's friend and the friend's friend. lol  Most of the members meet each other for the first time.
At first, I thought only I was the new person but later I got to know that most of us were the first time to meet and there was a person who lived in Borderless House Kyoto and came to Korea just for a trip.
It was unexpected members but connected with Borderless House so we could be close soon and it was the most fun moment in my stay! 
(↓Eating Korean food together.)

Did you discover any new things in yourself?
The house I stayed in Korea was bigger than the one I live in Tokyo and the house has more members and an at-home atmosphere.
It might be because of the big number of people but everyone was just like a family member and I would like to see them again.
Koenji2 House has really fancy facilities with a music studio. However, some members use the studio just for their own purpose. I hope we can use the place together in order to make our community more active. I thought it was important to change their minds gradually!
I want to tell that to my housemates in Korenji2 House in order to reproduce the at-home atmosphere in my house in Seoul!
(↓At Han River at night.)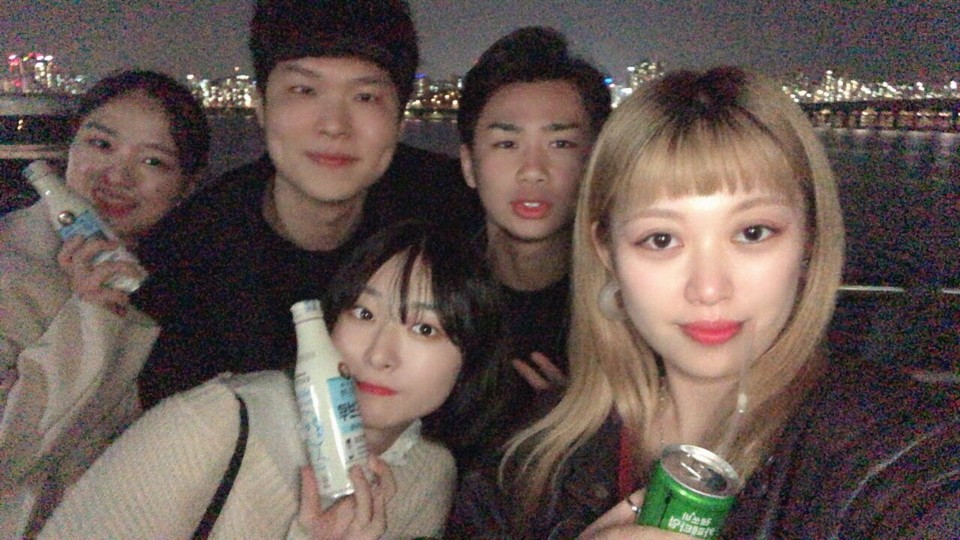 Any other things to tell?
I want Borderless House in the United States and Australia, too! lol
(Staff: Oh, yes! We will do our best to realize it !!!!) 
(↓Near the house. All tenants like the neighbor dog.)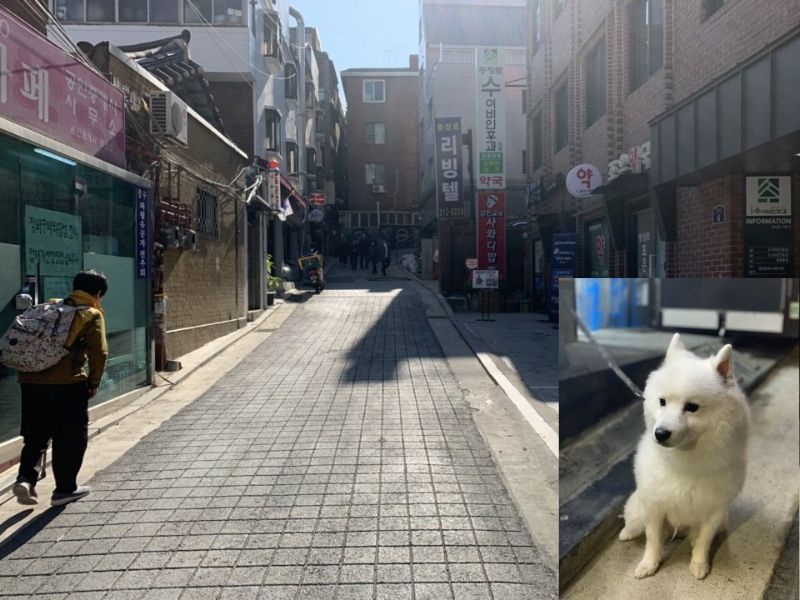 Editorial note
In Japan, he usually welcomes housemates from other countries as a local person but in Seoul, he was welcomed by his housemates as a new housemate from another country.
It must have been a new experience for him.
Your housemates are waiting for you in other countries which you never visited before.
Borderless House is such community that you can connect to the world.
Why don't you try to have an at-home travel experience like this in Borderless House? It must be totally different from the one alone.
Please check it our the detail of House Exchange Program here!