Is it a good idea for women to stay at a share house?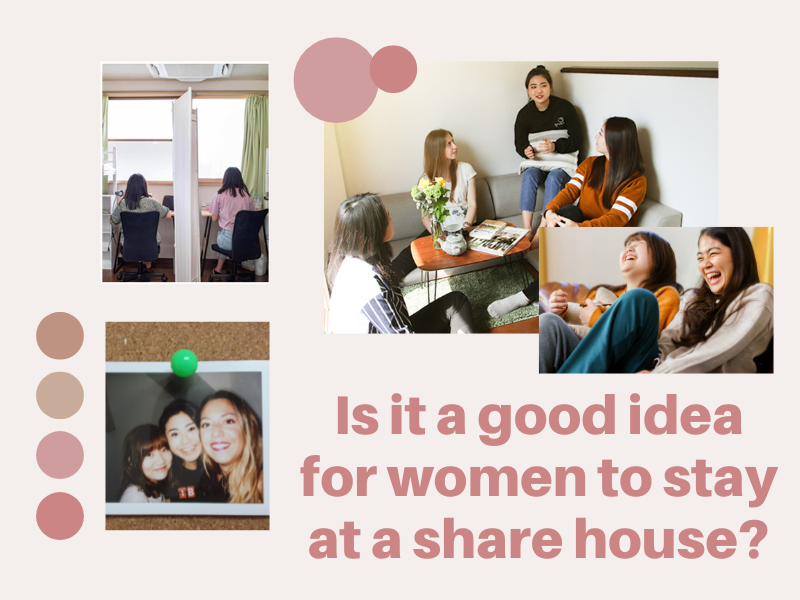 If this is your first time living with people you don't know, and if you are a woman, you might be thinking " Is it a good idea for me to live in a gender-mixed share house?" But meanwhile, as we all know - it is not so easy for a foreigner to rent a place in Japan, so a share house could be the easiest option.
To ease your concerns and worries about living in a share house as a girl. we would like to share some pros and cons of living in a share house from a women's perspective!
We hope this article can help you to find a place where you feel safe and comfortable staying in Japan!
Benefits of women living in a share house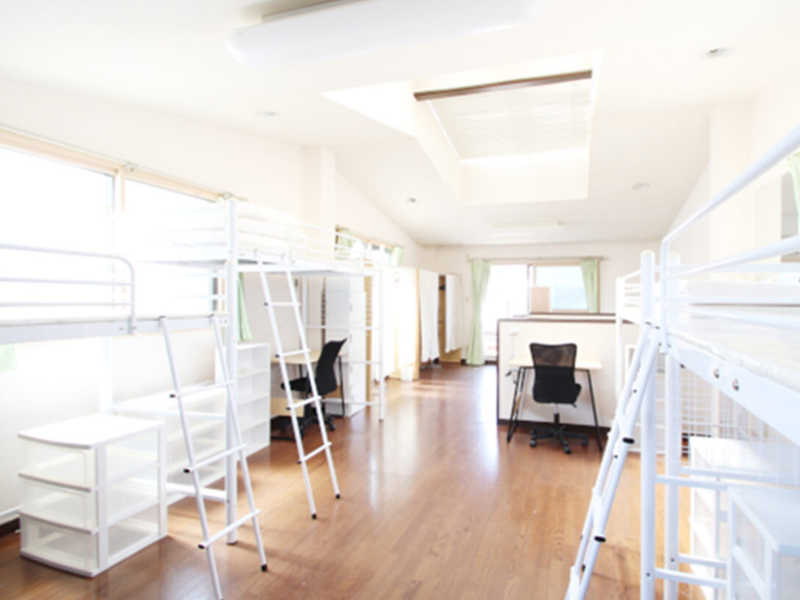 Security Side | It's actually SAFER!
In terms of security, compared to living alone in an apartment, it's safer to live in a share house with other people. Here are the reasons:
◆ There is a MUST screening process with all the tenants who book the room at BORDERLESS HOUSE, so you don't need to worry about who your neighbors are and if your current or future neighbors would be nice people or not.
◆ There is clear and transparent information about all of your roommates! You can see their basic info and self-introduction on the webpage before booking the room!
◆ You'd have less possibility to be targeted by stalkers, burglars, or robbers if you are living in the sharehouse.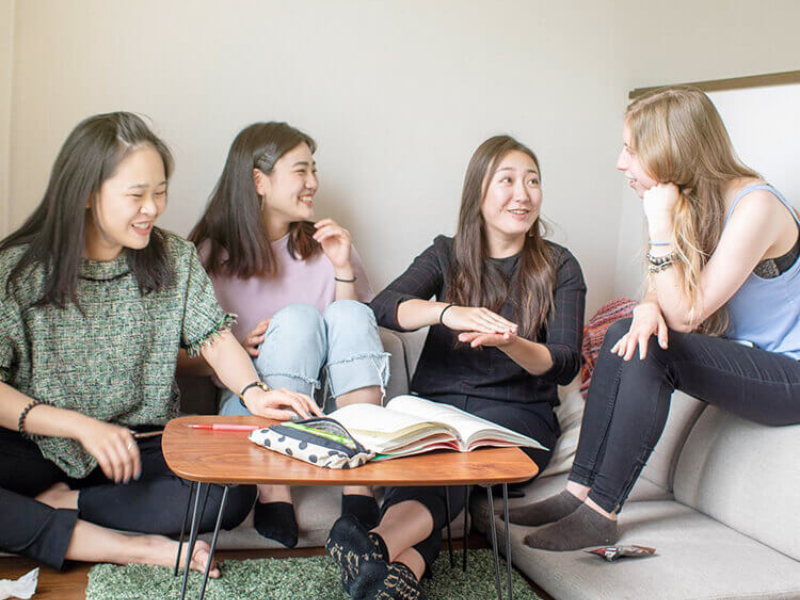 Make Besties | You can talk about anything with your roommates
If you need someone to give you advice or suggestions on fashion, costume, cosmetics, or even your love life, or if you simply just need someone to talk to, chat, or rant, there will always be girls for you!
◆ If you stay in a shared room. you can have more time to enjoy the conversations with your roommates. It's easier to build bonds in your relationships, and your friendships would be tighter!
◆ You will never feel bored or lonely because you will always have someone who would be there for you, listen to you, and someone who would study, watch animes and go shopping with you!
◆ If you want to brush up on your Japanese, you have more chances to practice your language skills too!
If you are the kind of person who needs more space and time for yourself, you can keep decent privacy if you live in a private room, and you can enjoy fun social life at the same time in the common areas at a share house!
Things that need to be aware of when women living in a share house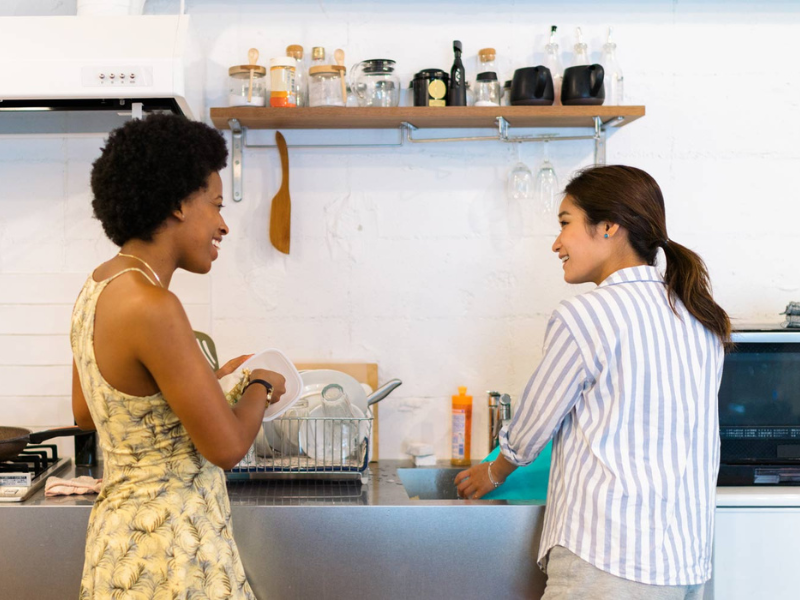 At a gender-mixed share house, 2 things here you may already expect as well as you might need to keep in mind.
1. Men and women use a toilet and bathroom differently, so you can make some rules based on your mutual agreements with your housemates to avoid any issues.
2. It's important to be considerate of others, so pay attention to what you wear, especially in the shared spaces, such as the kitchen and living room.
So we'd like to give you some tips if you are interested in living in a share house to prevent any stress or trouble:
◇ Establish rules together
◇ Be open to communicating anything with your housemates
◇ Be careful not to interfere much in each other's private spaces

I hope this article solves your concerns, and if you have any further questions or would like to know more about living in a share house as a girl, please feel free to check our tenants' interview from BORDERLESS HOUSE OSAKA-TSURUHASHI1 below:
Of course, feel free to CONTACT US, so we can answer all your questions ☺
Check available rooms for girls ▶▶▶
• SANGEN-JAYA1 share house
• ITABASHI-KUYAKUSHOMAE1 share house
• NIHOMBASHI1 share house
• SHINAGAWA-TOGOSHI3 share hose
*Please note, that the rooms might be booked by others at any time.