Last Heisei EVENT!! Everybody come on now!! We held About 100 people International Exchange Christmas Party !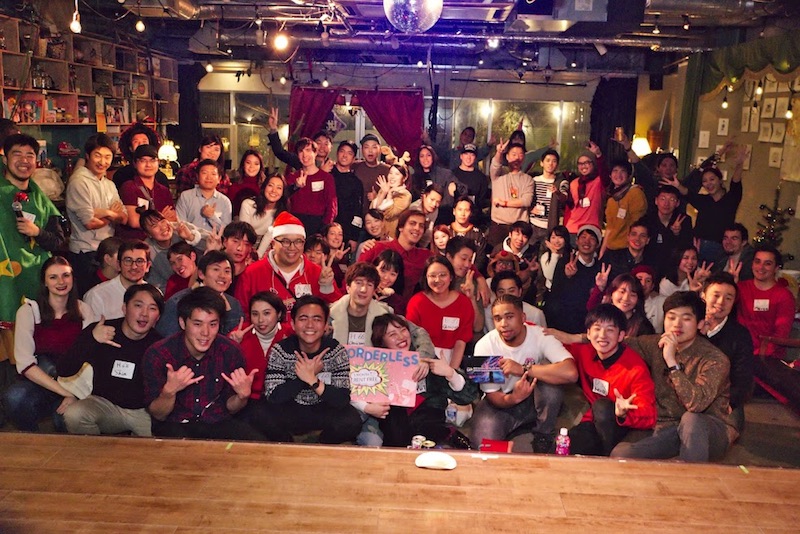 Jingle, bells! Jingle, bells! Jingle all the way!
The streets and shops became Christmas, so it is time to have Christmas Party !!
At Borderless House Christmas Party, there were some contents such as BINGO game, SNS award, and etc. Everybody had a lot of fun on Dec 8th.
So, now we are going to show you a little bit about the Party !!
How was it ?? Do you want to know more details ?
By the way, this is Yuya who is one of the staffs of this event !!
In this vlog, I am going to tell you about Christmas Party !!
Before getting into, we want to thank you all who came to this party !!
We are so  glad that a lot of people from different house showed up this party.
We felt too short because we had a lot of fun at the party.
You can make  friends who will spent Christmas with you !? International Party has to be Borderless House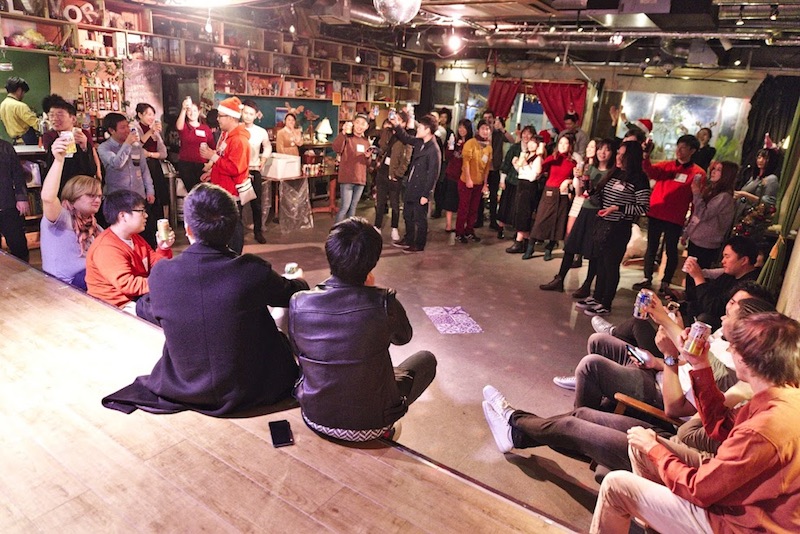 First, I am going to show you the party place called "silk load cafe" in Kinshicho.
The cafe has a good atmosphere, so we were so excited to start Christmas Party.
It is actually a long story to decide this place, but we are happy that everybody liked it.
If you have time, please check this cafe :)
Also, there were about 100 people joined this Party from 21 countries !
You might have an idea who is the host and cameraman. Yes, there were two people who volunteered to have this party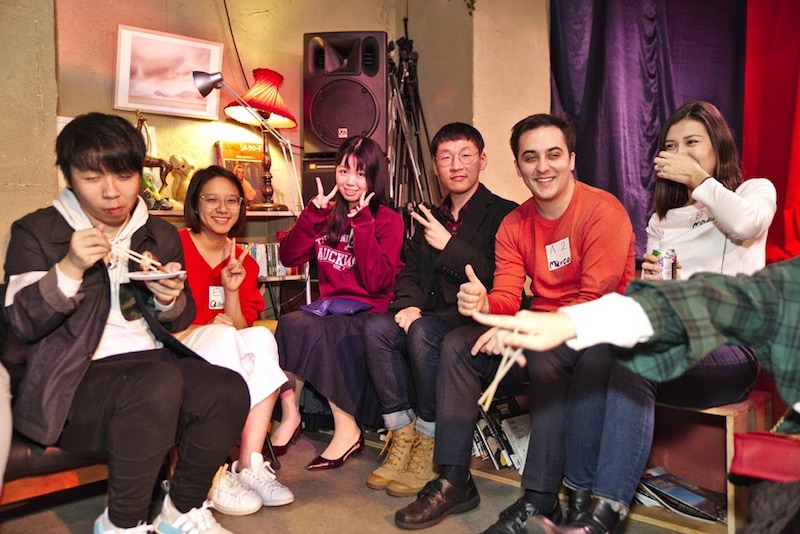 The party has started and everybody was having a fun with new friends.
But wait?? there is a guy who is the host, but he is not Borderless staff. Who is this ??
Guess what ?? He is ONE of tenants in Omori 1 House.
His nickname is Satis who was one of the host at this Party.
Before he decide to join the event team…….
Lsat month, our staff visited his house and talked with him and suddenly,
He said he will move out from the house because he wants to travel all over the world !!
We were sad because he has stayed in Borderless House for a long time, and had a great experience.
So, we wanted to do something with him for his last memory as Borderless House tenants.
And, we offered him to be the host at this party...
He said Yes and joined this event team from the beginning !!!
Also, there is another guy who is volunteered to help this event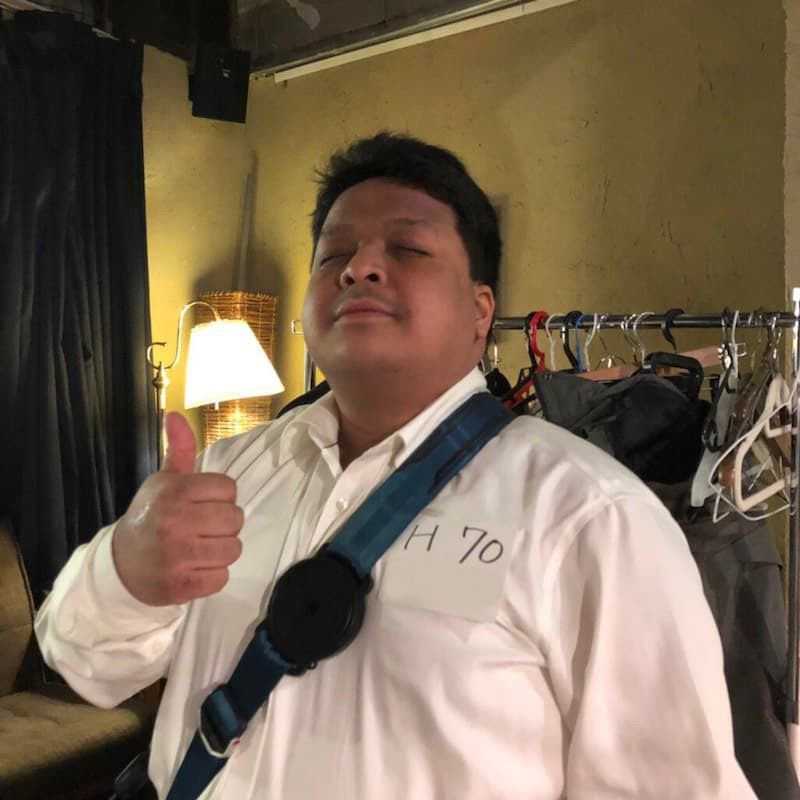 His name is Raba chan who is living in Funabori House !!
He was the cameraman at this party because we know that he loves taking photography and he has great skills as well.
He was happy to be the cameraman  and brought the great camera and taking a lot of photos at this Party !!
All photos that I used in this vlog is taken by Raba chan. He is truly talented !!!!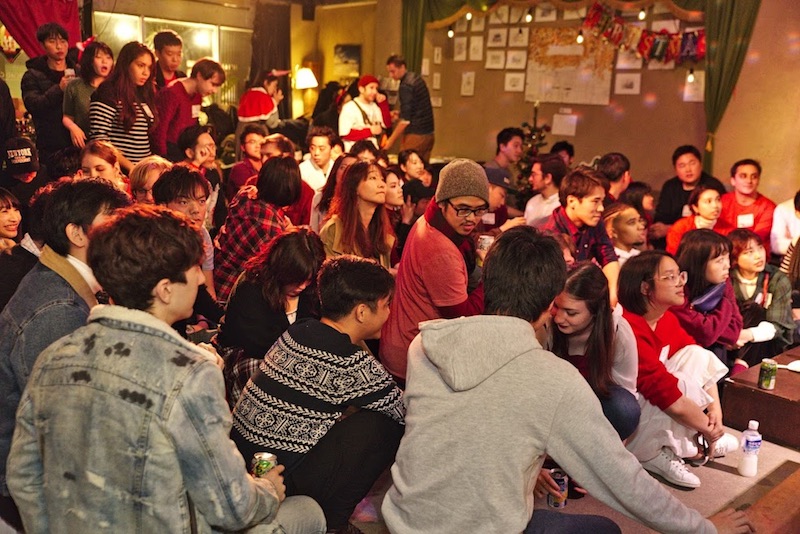 Thank you for taking great photos, Raba chan !!
Som now, let's get into the our first contents!!
Satis san explained the rules for everybody  !!
The party has just started !!
You can be a frend with people from different house !! Exciting Contents !!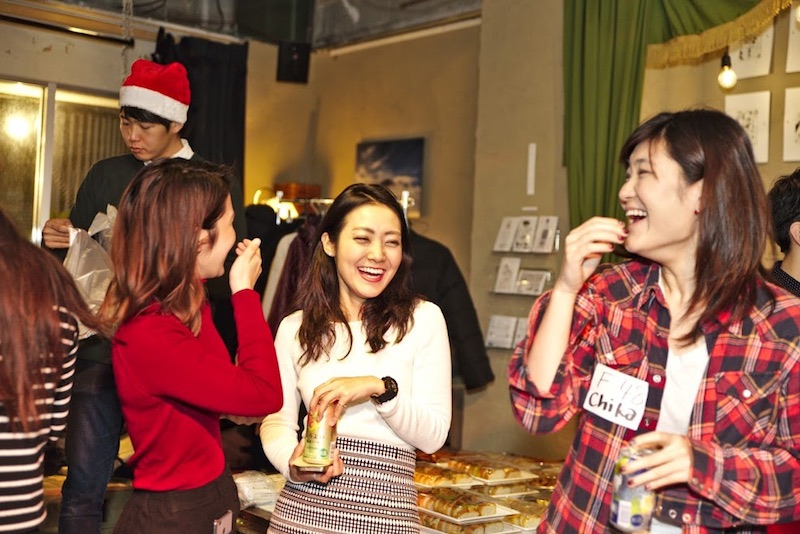 Our staff  always talk that International exchange is the key, so of course, there is a opportunity that you can talk to people from other house in the content !!
Theme is " connect across border "
What kind of content would that be……..?
The gesture relay game !! Can you understand what people try to tell you??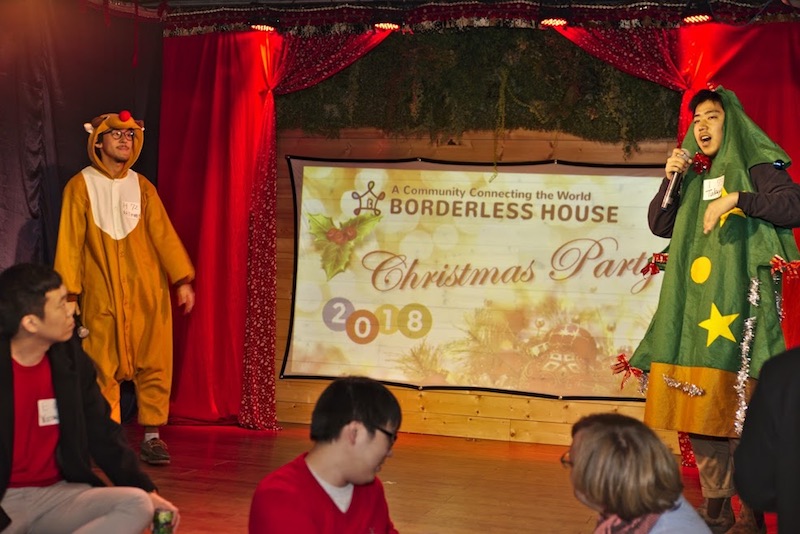 Yes !! Frist content was the Classic Party game " Gesture game "!!!!
But, this is Borderless event, so we add some rules to make it more fun.
Rules are here !!!
Each group has 9 people. We gave first two people the topic and they gestured next peron, and the person guess the topic and show it to next two people and so on.
The topic was "Olympic"
If you were there, how would you gesture ?_
The interesting thing is that even though the topic was simple, everyone seemed confused about it because each one gestured differently.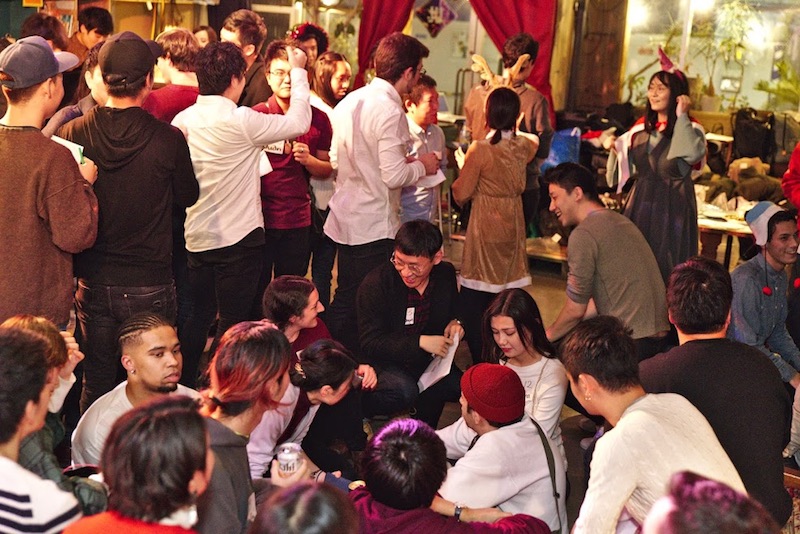 For example. one tenant from Korea was doing archery, but another tenant from US was doing swim.
The person who guess the topic was so confused about it !!
His answer was sports culb !!
Topic is simple, but everyone takes it differently!!
That is why gesture game is funny !!
The first finished group got a prize !!!!!
The winner gets……..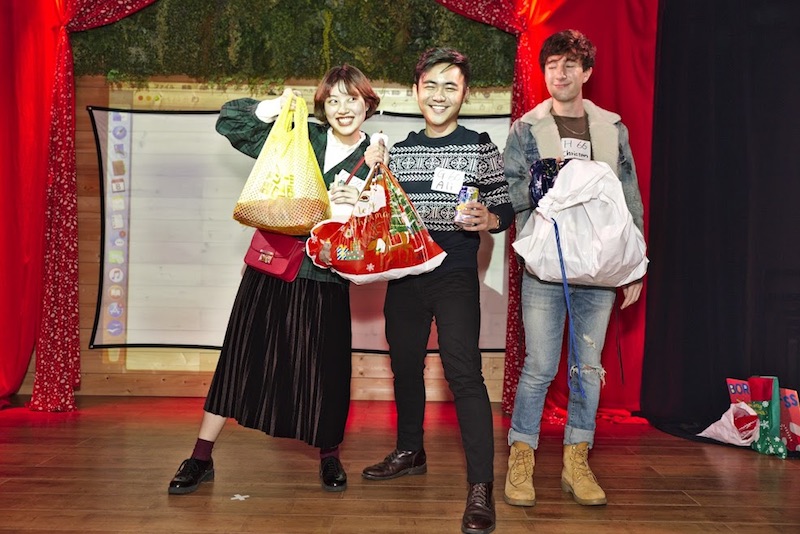 10 packs of Nabe soup !!  LOL
We chose it because we want to use it with everybody like having Nabe party :)
You are the reason why I get free rent !! FACE BINGO GMAE!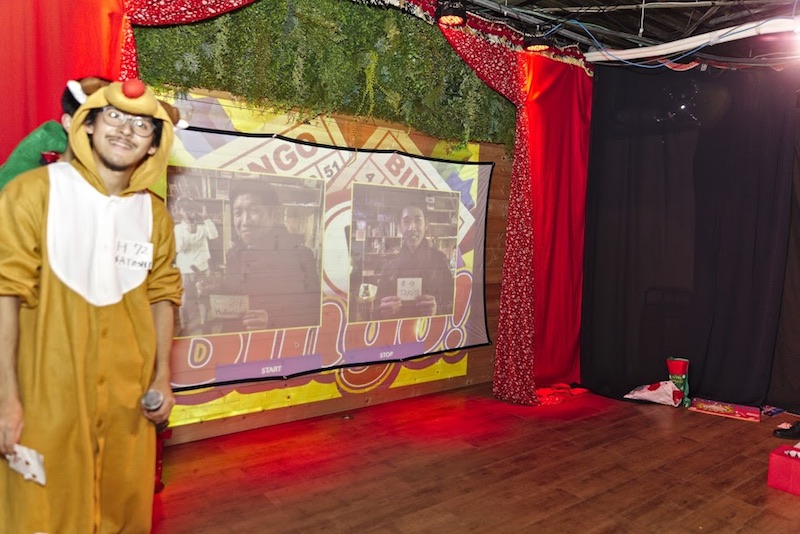 What would you think of the Borderless Christmas event ???
Yes !! You are right !!
we can not have the Borderless Christmas Party without BINGO game !!
FACE BINGO GAME!!
Can you guess what it is??
Rule is simple
When people came to the party, we took photos of their face with number.
So, we set the photos in BINGO game program and we show it on the screen.
A person gets BINGO by yourself number, and another person gets BINGO by number your friend has.
There are a lot of people who was looking for people's number
And, there are always prizes.
1st prize was 1 MONTH FREE RENT !!!!!
The lucky guy who got 1 month free rent ticket is ……..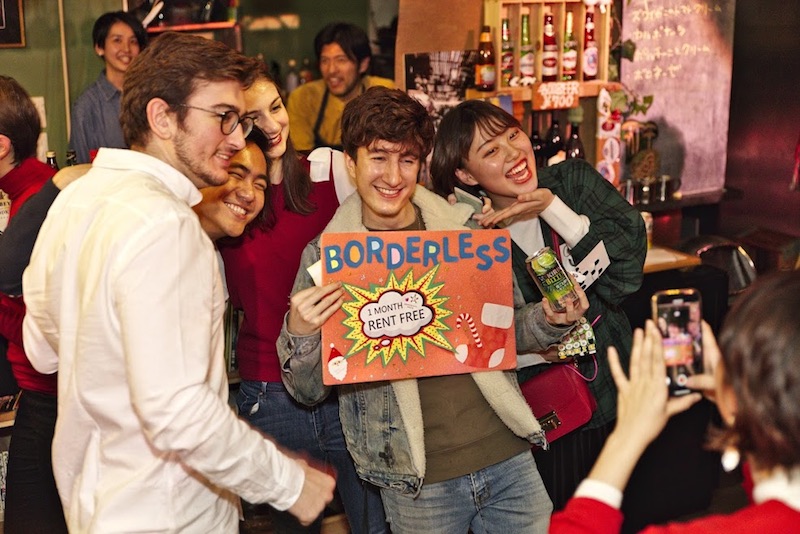 this guy !! from Honancho House
How lucky he is !!!  Everybody was jealous about that !!
Congratulation !!
Who got most like on Instagram !! The SNS award is …..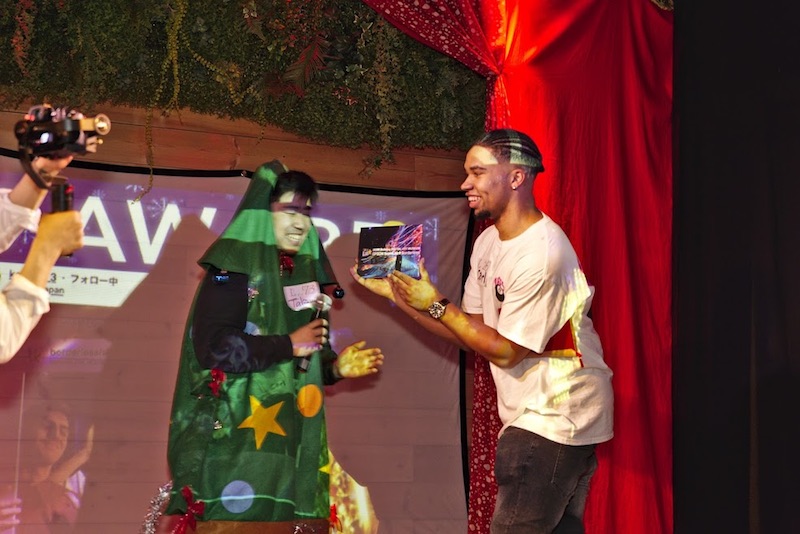 Every Borderless House Event has SNS award !!
So, this time, we  asked everybody to post photos with #borderlesshouse as many as possible during the party..
Then, end of the party, we checked who gets most like on Instagram !!
SNS award is a pair ticket for team lab Borderless  !!!
The person who gets the prize is …………….
…………
Do not forget to check #borderlesshouse on Instagarm
She is one of my best friends !!! We interviewed the tenant !!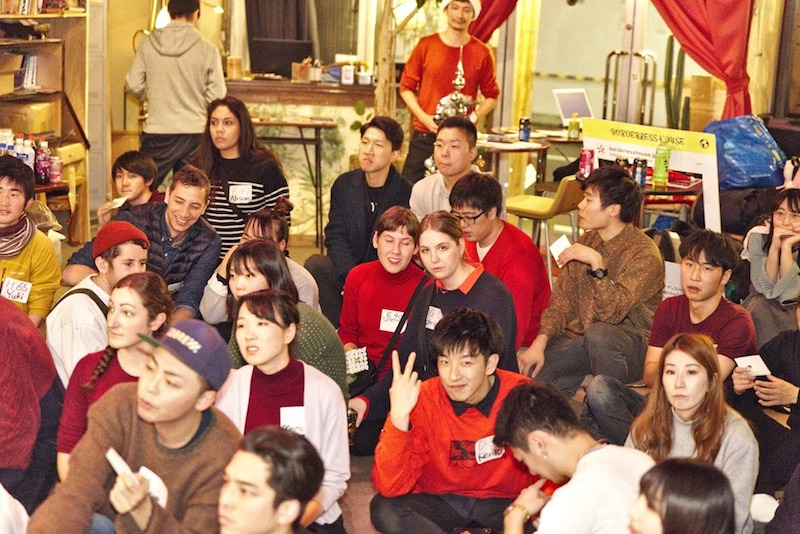 The Christmas Party is getting end, and I found a guy who is enjoying the party so much.
I had eye contact with him, so I felt like I need to ask him why he is enjoying so much.
HIM : Hey, look!! I made best friend !!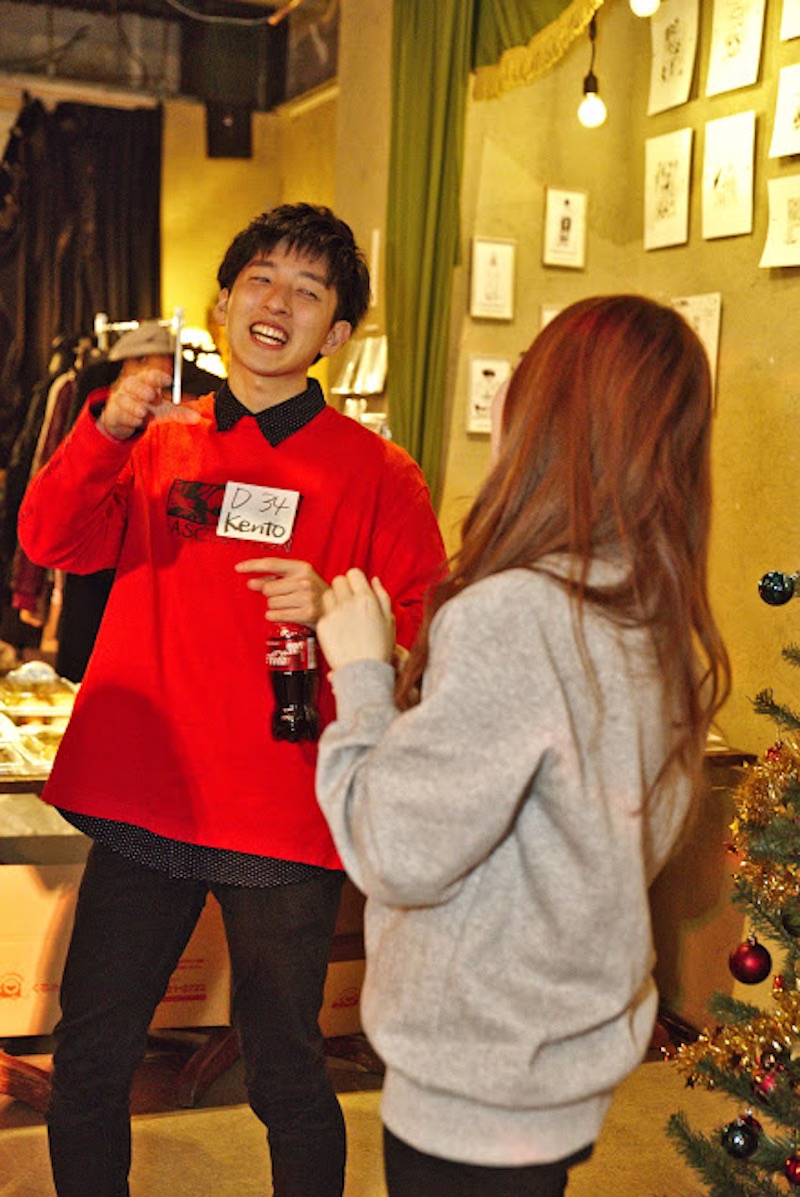 ME : Wait what !?  but you just moved in Borderless House 2 weeks ago, and you found your best friend !? Also, you guys do not even live in the same house !!!!!
I was suprised how quickly people make their best friends.
He also said that this is the first time to live in shared house, and I already made a lot of friends and am able to join the this Party, I am so happy now !!
This is the Borderless Event !!
Do you feel like you want to join the Borderless event ??
Next event will be Borderless Olympic !? We are going to held International  sports event next spring !!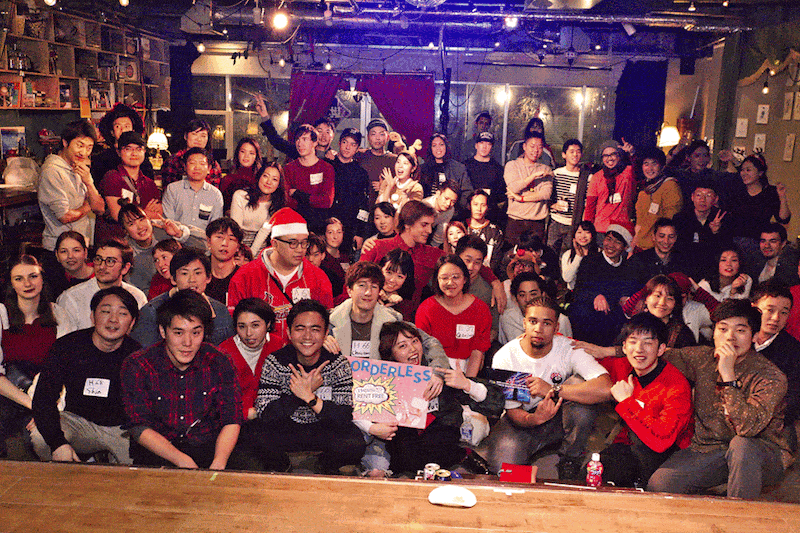 The Christmas Party is finally coming to a close …
End of the party, we gathered everybody at the stage and took a group photo !!
This was the last Borderless House event of this year  !!
THANK YOU SO MUCH FOR JOINING THE EVENT !!!
From now
I am going to give you heads up about next event in spring.
Actually, we gave you some hints about the next event at this Christmas Party.
Is anyone who noticed about it ??
RIGHT  !!
We are going to held Borderless House Olympic next spring !!
There are a lot of people moving to Borderless House from all over the world,
so why don't we held BIG sports event, right ??
We finally decided to have Borderless Olympic !!
We will be updating you about it onece we decide more details !!
Do not miss it !!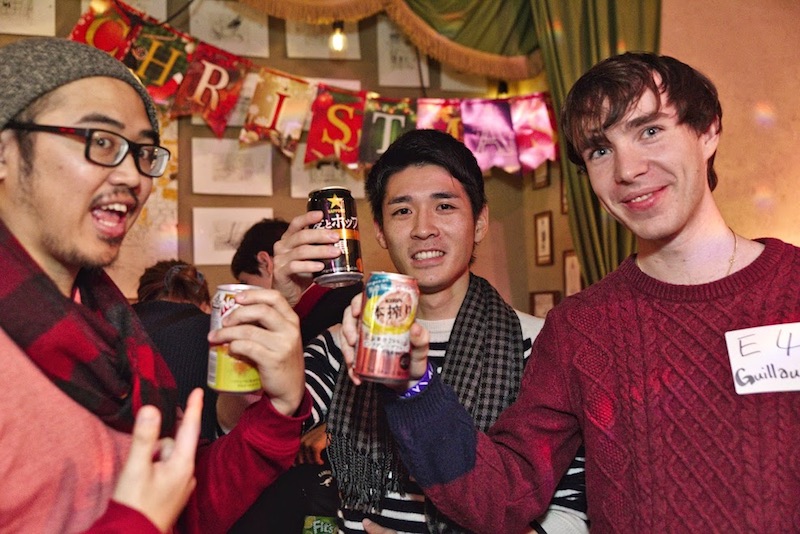 We will have more parties which bring connections between tenants in the future!
We assure that you will learn not only language but also Japanese local culture with your Japanese housemates in Borderless House.
Why don't you try us and make your stay more enjoyable?
We are looking forward to meeting you again at next event  !!
Have a great Christmas day and Happy new year !!
■Share House Search
https://www.borderless-house.com/jp/sharehouse/