【Tenants only program】 International experience with world dishes! This month is Senegal!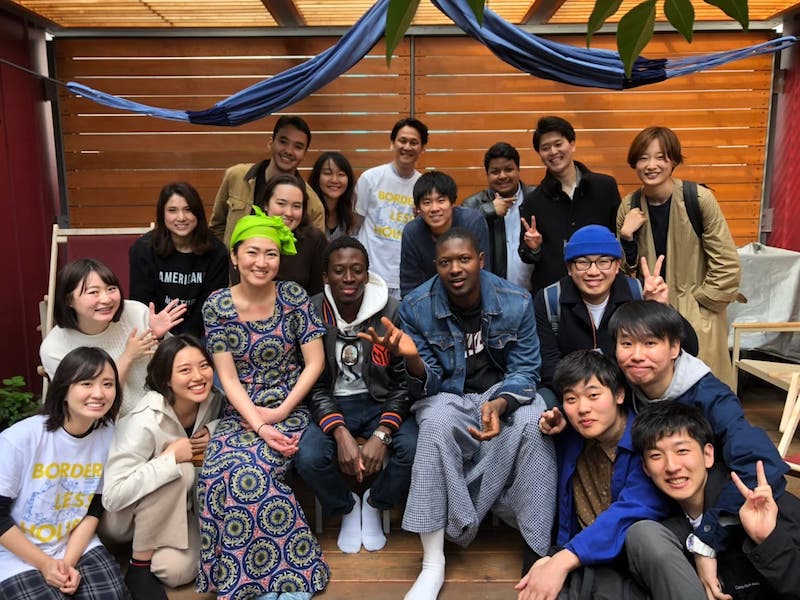 What kind of culture in Senegal? This is the program you can enjoy the international experience with five senses!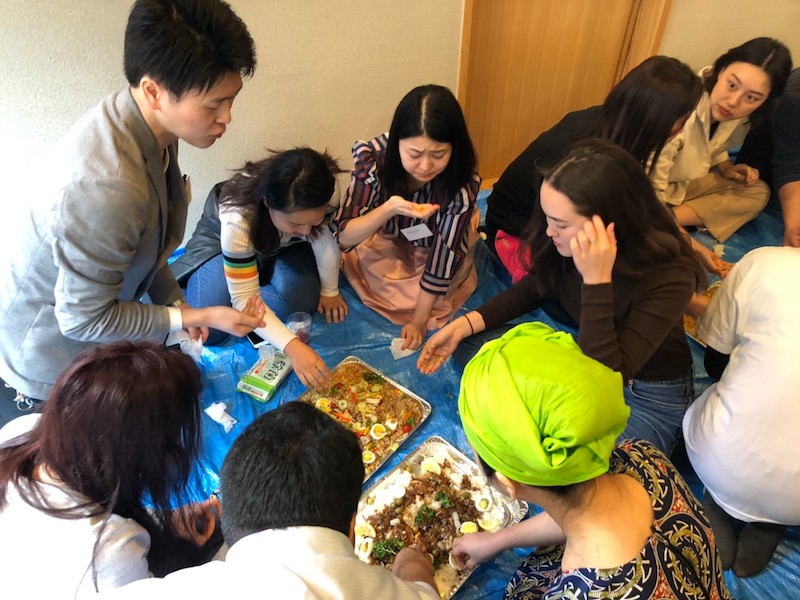 As-salamu alaykum! Hello, this is Yuya from Borderless House who is in charge of the program!
『BORDERLESS DINERS~Experience international restaurants and travel around the world ~』This new program has started since last month!
You can enjoy different cuisines in restaurants or catering in Tokyo!
Eat! Talk! think! It is a hands-on program where you can enjoy the international exchange with the five senses.
The second time is Senegal cuisine! I am going to report BORDERLESS DINERS was held on March 31st.
Fresh cuisine you can enjoy looking at! Cheerful Senegalese chef cooked in front.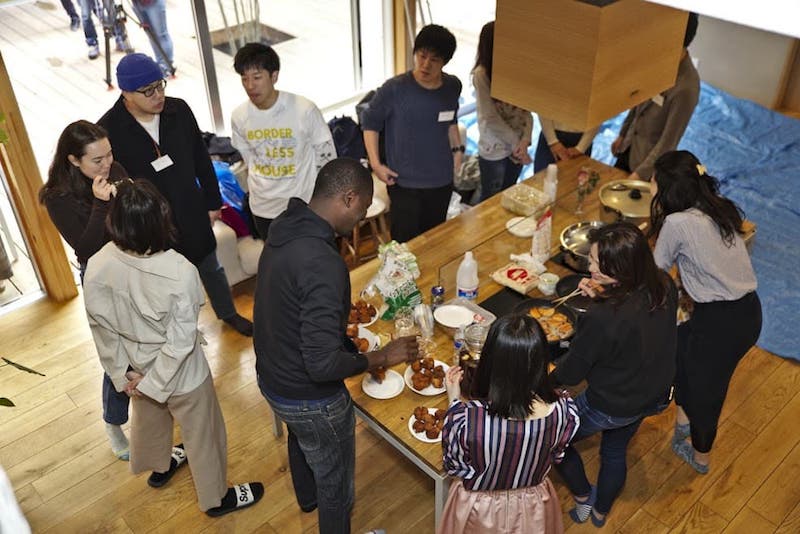 This time is Live Cooking! that Aly san came to Honancho House in Shinjuku. Participants can see a process of making dishes with talking with Aly san right in front!
Says of Senegal cuisine, it's so colorful and beautiful because they use paprika, eggs, tomatoes, and any other vegetables.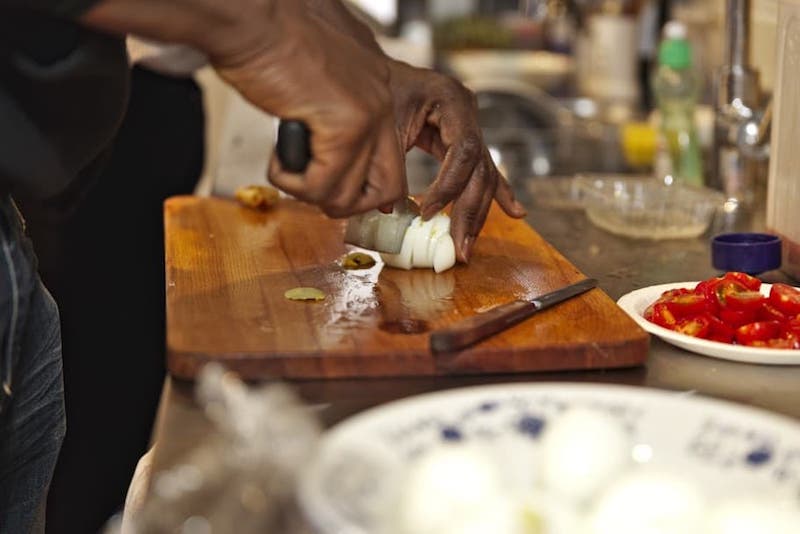 Being wrapped Fatayer(Samosa Senegal style), being fried Beignet(Donut Senegal style)
The participants were very interested in the dishes one after another. There are many questions and it's Aly san time to shine!
First, you enjoyed the international experience with your eyes!



Plant to drink! The gut healthy drink that contains baobab and hibiscus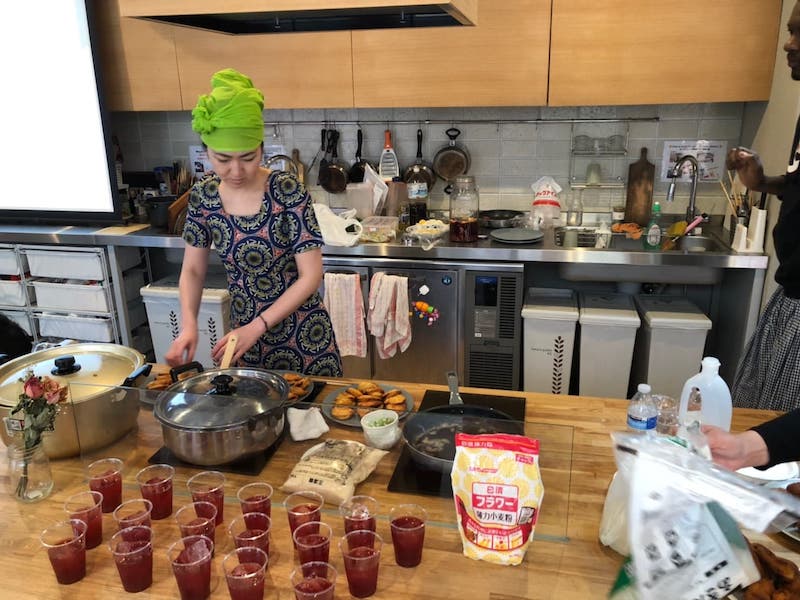 Next is the smell! Enjoy the vivid welcome drinks with baobab and hibiscus!
Besides looking, it also had a good smell. The smell of hibiscus and baobabs mixed up and seem to be in the forest.
Moreover, it seems to have the effect of recovering the intestines, and it is an excellent drink that is good for your skin and beauty as well!
After eating the appetizer Fataya while drinking the welcome drink, we felt more hungry!
But first, we learned a little bit about Senegal. Aly san talked about Senegal's population, religion, and language!
"Thank you" is "Jërëjëf!" in Moloch spoken in Senegal
Finally, it's time to eat dishes! Thank you for the chef Aly's preparation!


Shiny hands! Holding and eating a large dish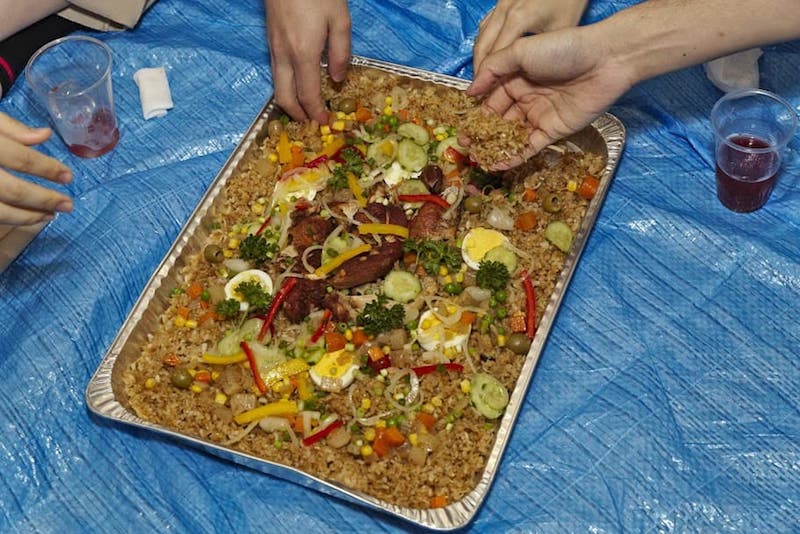 In Senegal, lunch is the main meal of the day and staple food is the same rice as Japan.
The dish of rice cooked with platter and rice dishes and side dishes. This is Senegal's feast!
This time we had a typical rice dish of Thiébou yapp and Sesaginal. What a sumptuous feast!
Chebu means rice, Yap means meat. Sesaginal, a dish made of meat and rice, is rice dish with onion sauce!
Let's start to eat beautifully presented dishes with everyone!
but they said…..
"How do you eat even though there are no plates or spoons?"
Fufufu, have you noticed? This program is the international "experience" program, of course, you should eat it by hand just like Senegal!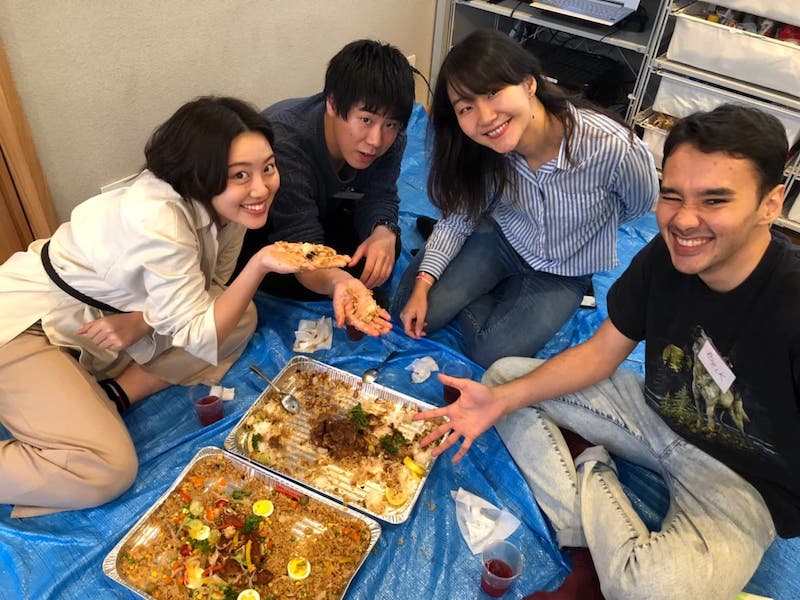 It is Senegal-style to take a size that is easy to eat, and hold it for a while and then eat.
At first, they started to eat with hands nervously, but we can not stop at the overly delicious Thiébou yapp!
"You are a Senegalese!"
There were people who grab a tip and were praised by Aly san.
Everyone enjoyed the feeling of the hand."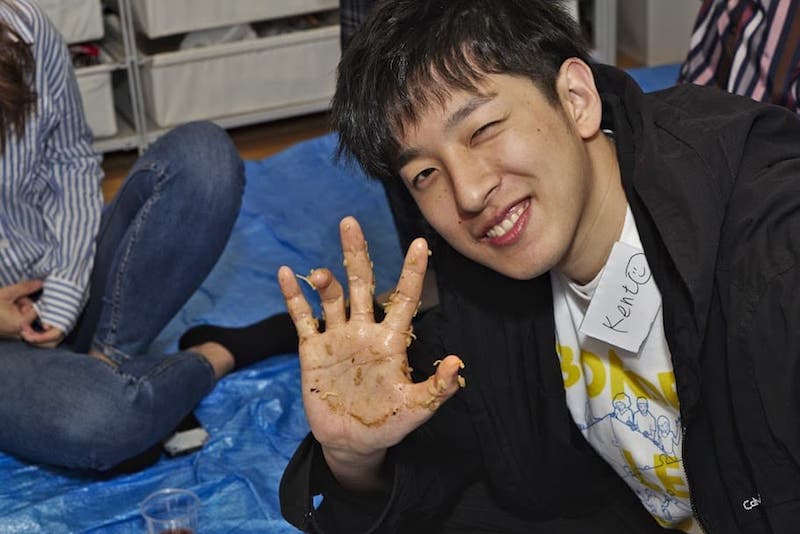 We were full for lots of delicious food, and noticed what a shiny hand! Good Smile!


Looks and tastes of Okinawa food? Senegal and Japan in common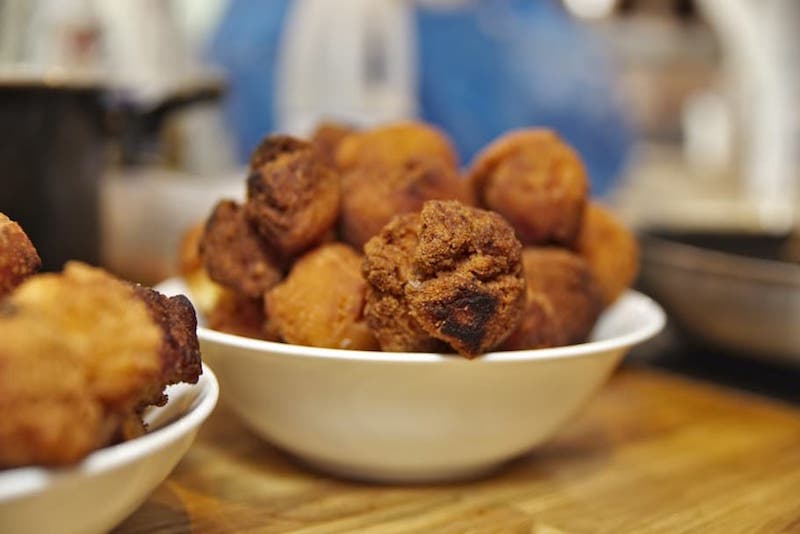 Full, but the dessert is another! After all, we also enjoyed Senegal's popular Beignet by hand.
Senegal's Beignet, when you look closely it looks and tastes so familiar with Sata Andagi in Okinawa …?
"It is no longer Sata Andagi! The only difference is whether raisins are in or out!
The taste that is loved is the same things even if different countries.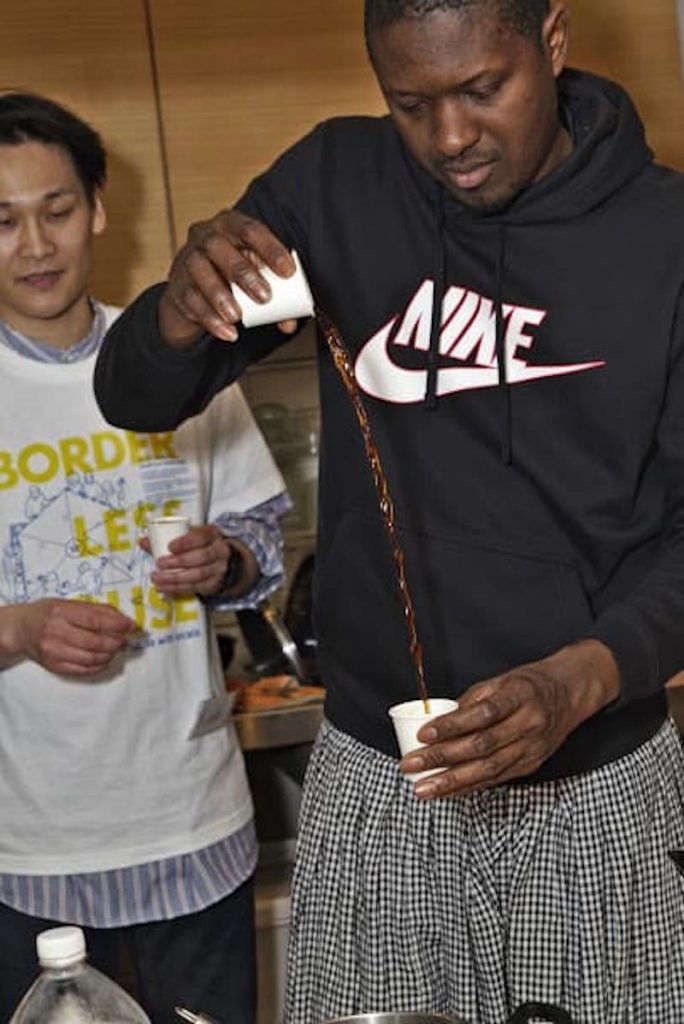 Of course, the drink is coffee! Senegal coffee contains spice and is very rich!
Make bubbles and pouring in this way!
Actually, Senegal is a coffee lover country because it seems to be drinkable to all ages, male and female even if the taste is very rich.


"A country without homeless people" An aspect of Islam not known in Japan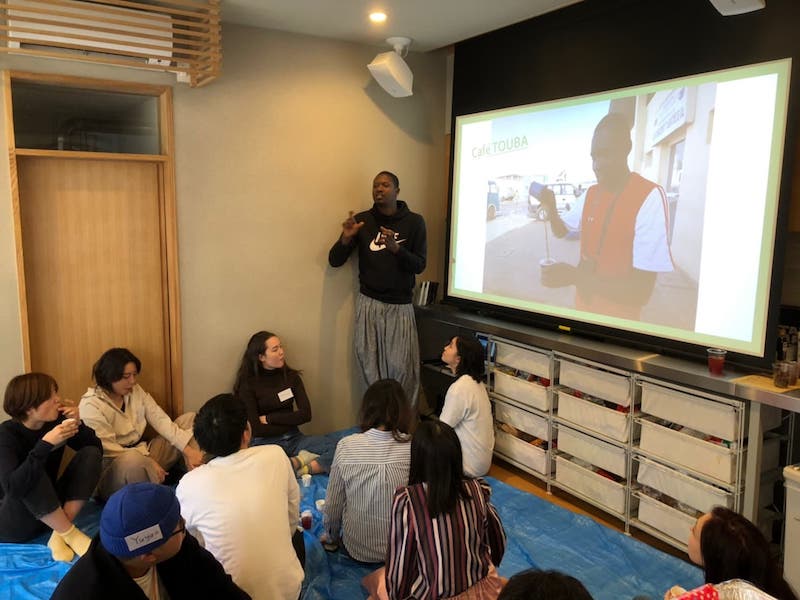 They seem to be getting eager to know more about Senegal.
From now, we will have a lecture about Senegalese culture and religious to know about Senegal deeply.
"Senegal is an Islamic country in which 95% of the population believe in Islam.
However, the commandment is not so strict and we don't have bad relationships with the other religious believer."
Aly told us,
"We, Senegalese Muslims are doing really good with the other religious believer.
I'm Muslim but my school was a Catholic one and I have a lot of Catholic friends.
Important thing is to take the teachings in actions, live cooperating with neighbors and show gratitude every day.
Since it is really natural to help each other and be thankful, there are no people who are hungry in Senegal although there are people in difficulties due to lack of money of course. Senegal is a country which doesn't have homeless people."
We shouldn't eat all completely in Senegal, "Omotenashi" country!


We shouldn't eat all completely in Senegal, "Omotenashi" country!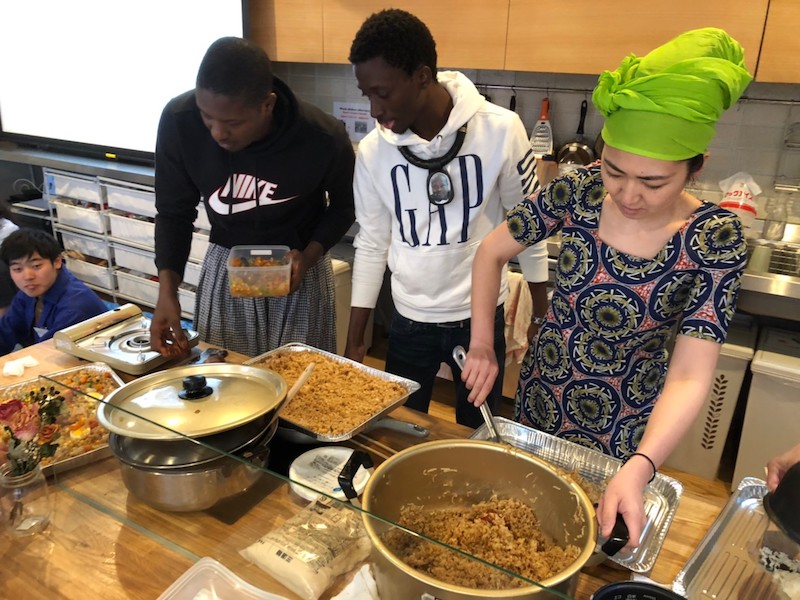 "Do you know that Senegal is a country which has "Omotenashi" culture like Japan.
*"Omotenashi" is a Japanese word which means an attitude or an action with hospitality when we welcome guests.

In Senegal, people use the word "Teranga" for "Omotenashi".
The word has the meaning of taking good care of the connection with other people and sharing it. This means also comes from Islamic teachings.
Aly says, "In Senegal, we don't lock our house doors so that people who are hungry or who need help can visit anytime.
The Islamic spirits are widespread so that's why we have this culture. We mustn't eat the served dishes completely. In other words, they serve lots of dishes we cannot finish.
Even today, Aly prepared the food more than the amount for the number of people.
He says this is because he has a heart of the hospitality which he wants to make the guests feel full.
In Japan, it is not good to leave food so if we eat everything according to the Japanese culture, they serve continuously.
Don't you think it is really interesting that there is a difference in the dining culture although both countries have the same "Omotenashi" culture?
Enjoy differences! This is also a good part of this program!


Islamic culture is to help each other. It is a warm religious culture.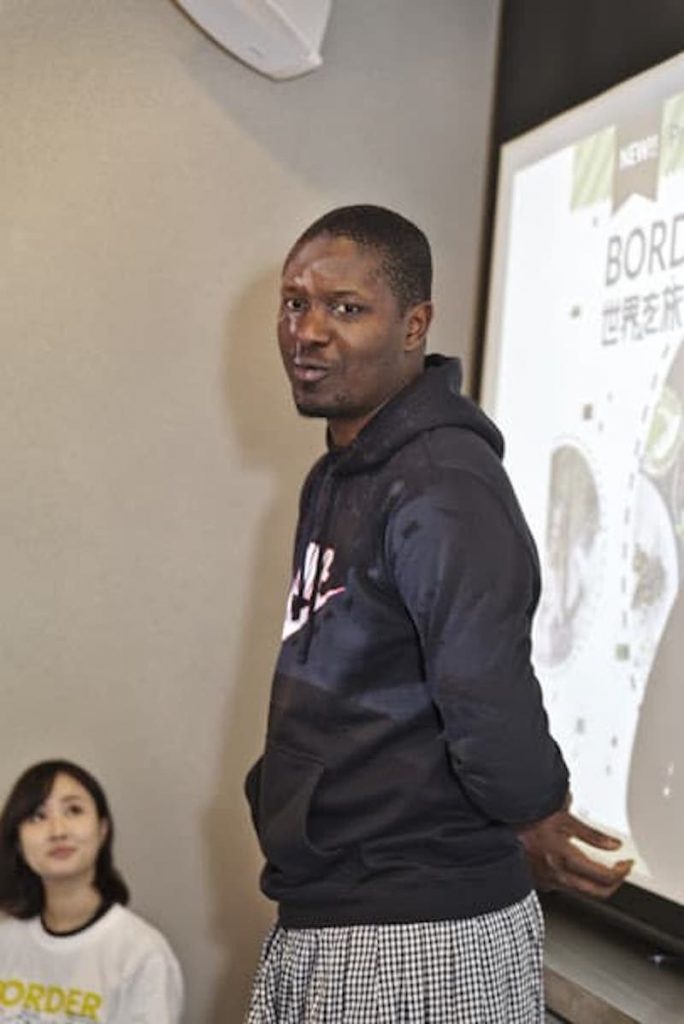 Aly told us that the important thing is not money but the connection with people.
If we live in Japan, there is no opportunity to get to know the Islamic teachings and the way of thinking in life-based on the teachings.
This program became a really good one because we could get to know that Senegalese food is so nice and there is a nice culture in Senegal.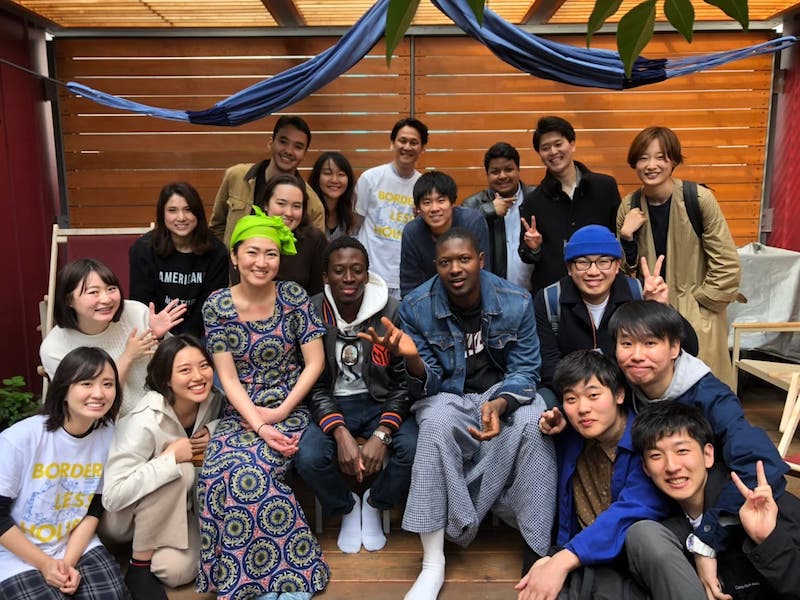 Of course, we took a photo together at last!


The next program is for Syria!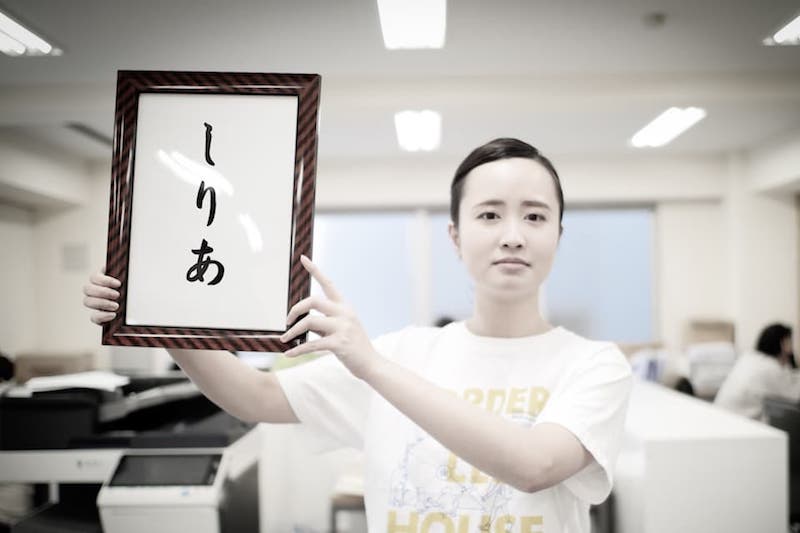 "BORDERLESS DINERS ~Experience international restaurants and travel around the world ~"
is a program which we hold once in a month only for our tenants!
We will have this program at a Syrian restaurant in Ikebukuro next time! What can we experience from the program?
Hope to see you next time!