Tokyo City Guide ▏Akasaka・Roppongi・Iidabashi Area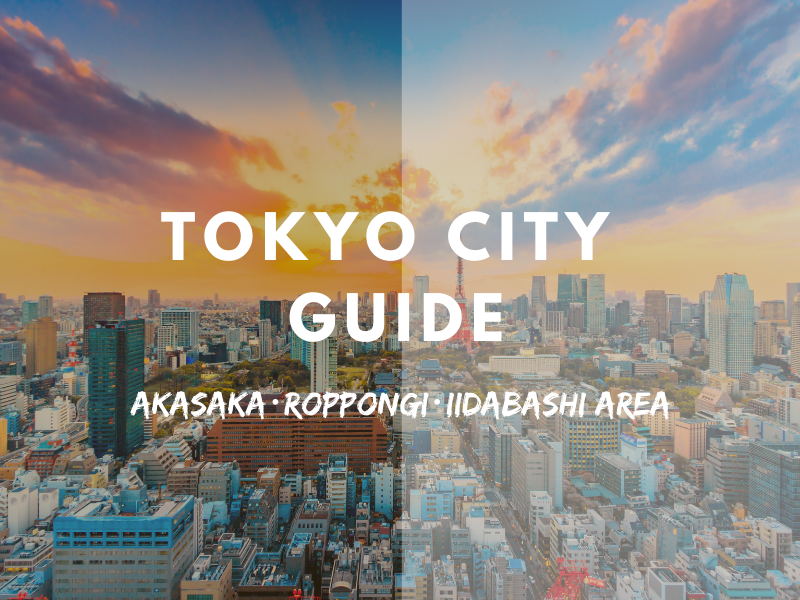 While it is always more exciting to explore and find things on your own, it can be just as fun (and more time-saving) to have a guide to give you a hint of what can be found in those areas! Especially if you are going to spend a long time there, it might be valuable to have some prior insight. Let us look at the different areas where Borderless house has share houses, to make the decision of moving there, or just to visit these areas on your own, just a little bit easier!
Akasaka・Roppongi・Iidabashi Area
If the variation is a high priority, these three areas are a perfect match.
With Akasaka being a cultural paradise and close to the political heart of Tokyo, Roppongi being Tokyo's biggest nightlife district, and Iidabashi being so close to Tokyo's most well-known and biggest baseball stadium in Japan, this area of Tokyo has something for everyone.
Akasaka
Access from Tokyo Station; 7 minutes via the Chiyoda line.
With a population of roughly 17,600 residents, Akasaka is both a vast variety of political, industrial, and cultural hotspots.
Some of its high points include;
The Suntory Hall; A concert hall that has hosted famous musicians and singers from all across the world. Suntory also hosts the Suntory Museum of Art
A neighbor with Nagatacho, where the Japanese diet building and the prime minister's office are located.
And in its center lies the Tokyo Midtown area. A vast shopping area with many cafes, shops, and fashion hubs.
Roppongi
Access from Tokyo Station; Roughly 9 minutes via the Chiyoda and Hibiya line,
While considered Tokyo's biggest nightlife district, with an endless amount of clubs and bars, it is home to the famous Roppongi Hills, a commercial mega-complex, that have spread the name internationally. With its most famous landmark, the Mori tower, 57 stories tall, it hosts everything from restaurants, clinics, shopping malls, and even whole museums. It also has offices belonging to giant corporations like Lenovo, Google, Konami, and even the headquarters of The Pokemon Company.
Iidabashi
Access from Tokyo Station; 5 minutes via the Tozai line.
With just a population of roughly 3000 (2009 estimates), it is a much more isolated and calm part of Central Tokyo. It has a small but cute selection of Bars, restaurants, and cafes located inside its borders.
Just north of Iidabashi, you can find the Tokyo Dome, the world's largest roofed baseball stadium, that can host roughly 45,000 visitors.
Just south of it, you can find the Tokyo Science Museum, and the Nippon Budokan, which hosts giant events of Kendo, Judo, Sumo, and much more.
International Share Houses in Akasaka ・ Roppongi ・ Iidabashi Area
BORDERLESS HOUSE ROPPONGI1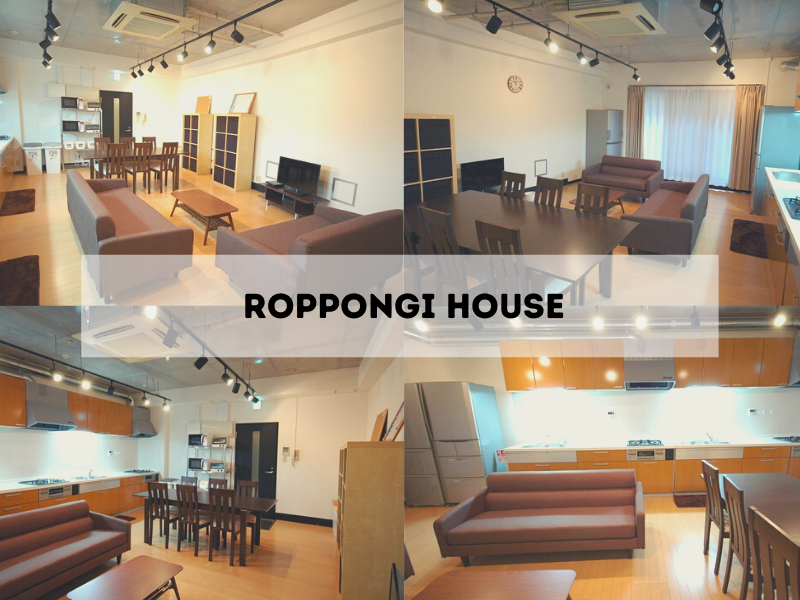 ◆Close to Roppongi Hills and Tokyo Midtown! Great access to Shibuya, Shinjuku, Ginza and even within walking distance to Aoyama-Ichome! You will enjoy both Japanese and international atmosphere here!◆

【About ROPPONGI1 area】
In Roppongi, you will find Tokyo's most exciting art and design museums, luxury shopping malls and stores, also a range of exciting fashion, design, and gourmet boutiques! Tokyo Midtown, a large-scale commercial complex is filled with all kinds of stores, from local shops to famous brands as well as art museums, restaurants, supermarkets, delis, and bakeries, you can find EVERYTHING here!! You will always have so many things to explore and so many things to do here, from shopping, going to movies, checking out art, having an afternoon tea with friends, visiting bars and nightclubs during the weekend, and a whole lot more!
【About ROPPONGI1 Share House】
ROPPONGI1 Share House has 14 private rooms and one shared room, so total 16 people from all over the world living in this multicultural and multilingual share house! It has a large living room where people can gather together and build a good community! Our share houses are fully furnished with nice facilities and equipment. 
▶Check More Details of Roppongi House◀
BORDERLESS HOUSE KASUGA1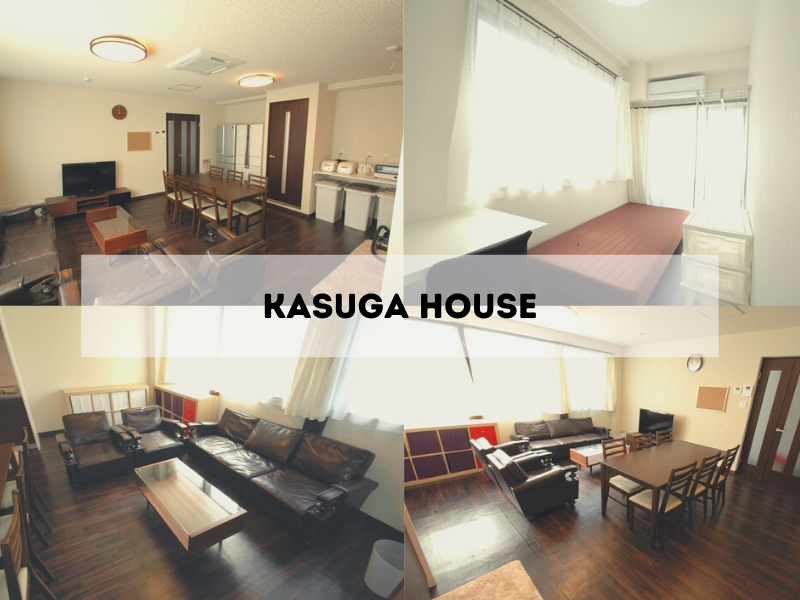 Nearby Kasuga station offers access to the Toei Mita Line as well as the Oedo Line. Also not too far from the house is Korakuen Station which provides access to 4 different lines, including the Tokyo Metro Marunouchi Line and the Namboku Line. With so many transportation options, you will be able to reach almost all major stations throughout Tokyo with no problem. For example, Shinjuku, Shibuya, and Ikebukuro are all within 20 minutes by train.
Kasuga is a town that has its own unique atmosphere depending on your location, specifically when comparing east vs. west Kasuga. The eastern side is a quiet residential area with many historic buildings and sights. The western side, where our Kasuga1 sharehouse is located, is in a bustling area with many shopping streets and restaurants. Tokyo Dome City is also within reach which gives you the opportunity to watch sports, attend concerts, go shopping, and even enjoy a day at the amusement park! Taking advantage of all these opportunities together with your housemates will make for a day well spent! 
▶Check More Details of Kasuga House◀
BORDERLESS HOUSE IIDABASHI1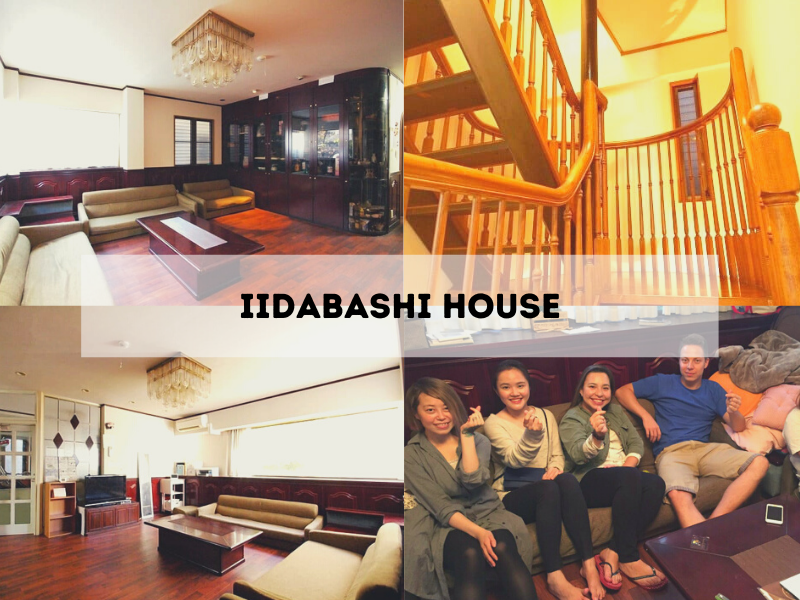 【The convenience of commuting to work or school is one of the best!】
● Iidabashi House with a retro look features a large living room!
Perfect for movie nights and parties with friends.
● The nearest stations are Iidabashi Station and Korakuen Station, with excellent transportation access to a total of 6 lines.
You can get to Shinjuku and Ikebukuro in about 10 minutes, so it's a great location for commuting to school!
● In the Iidabashi area, there are not only cool cafes and restaurants, but also many spots where you can enjoy the beautiful nature, such as the Imperial Palace Sotobori where you can enjoy the colors of cherry blossoms in spring and some touristy shrines and gardens!
▶Check More Details of Iidabashi House◀
Trial Stay at Borderless House with up to 2 months RENT-FREE!!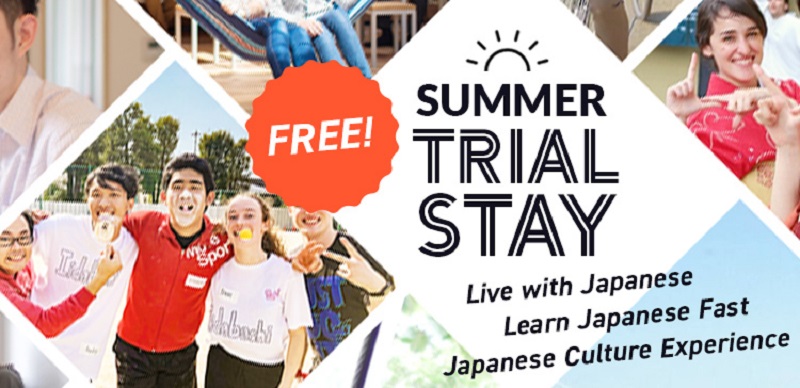 "BORDERLESS HOUSE Free Trial Stay Campaign" allows foreigners who are currently living in Japan to stay at Borderless House for FREE as a trial! You can stay at Borderless House for up to 2 months without paying rent! If you just want to stay for only one month is also no problem!
This is a great chance for you to stay safe at home in a new environment with many wonderful Japanese housemates! You can also brush up your Japanese language skills by listening and speaking in Japanese on a daily basis!
Make your Japanese learning experiences reach beyond the textbook!
★★★Feel free to check our Campaign Page for further details★★★
https://www.borderless-house.com/jp/blog/tokyo-20210601/