【Tenant's Story】Greater Connections with Housemates during COVID19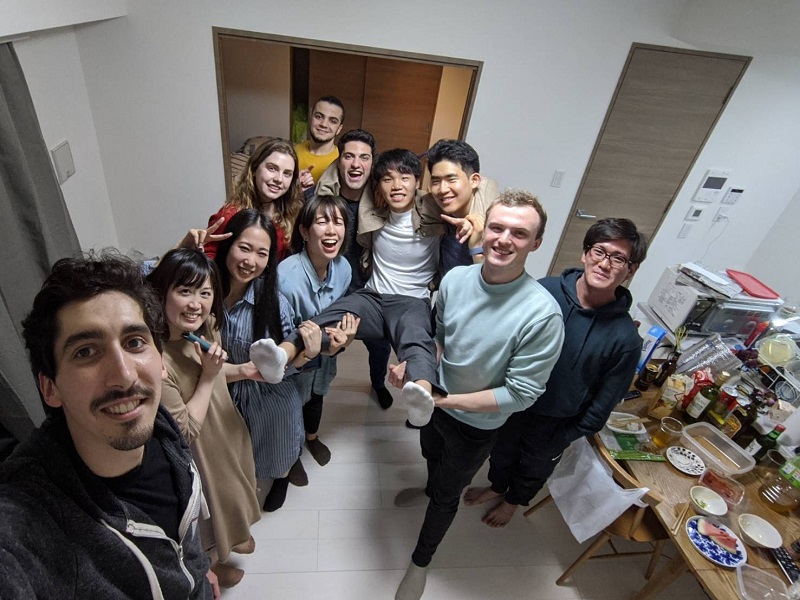 My name is Ashleigh and I have been living in Borderless House for about 2 years. Since I moved to Japan, I have been actively involved in the Borderless Community. From the Link-Up events and Borderless Diners to volunteering as MC at the Borderless Olympics. You may remember me as the 'kawaii Santa' MC from last year's Christmas Party. I enjoy parties and connecting with like-minded people. Being in a sharehouse during this situation has changed everyday living. I was upset that I couldn't hang out with friends freely and host events, but it opened up new opportunities to lift the attitude in the house. However, I have not tried to view it negatively and not concern myself with uncertainty. Instead, I have used this time to slow down and spend time with those who decided to remain in the house during this period.
I have really appreciated staying in a sharehouse at this time. I think I would go crazy if I wasn't able to hang out with friends at all and a handful of them suddenly had to go back to their home countries anyway. I already considered myself lucky to be coexisting with a group of amazing people, but I believe this time together has given us a stronger connection. It's led to us hanging out every weekend, watching movies or playing games. Housemates that I hadn't connected with before, I have gotten to know better.
Cherry Blossom at the Share House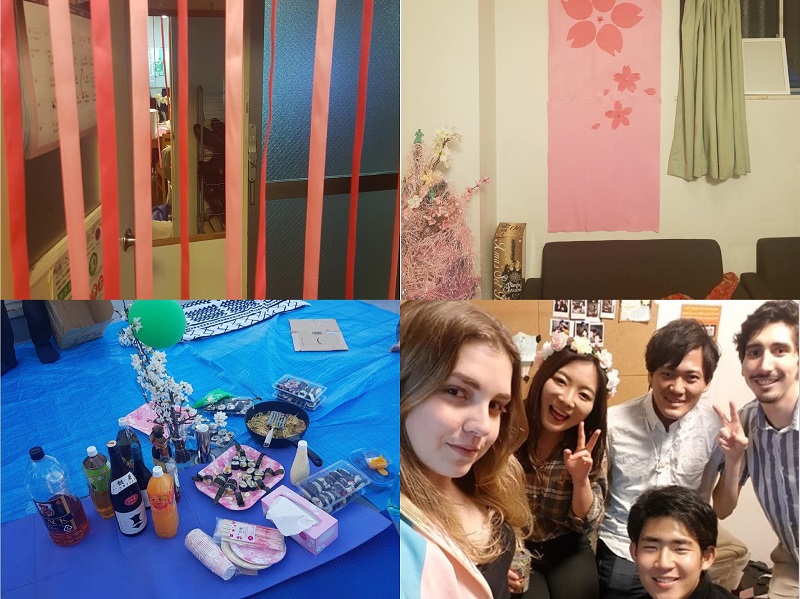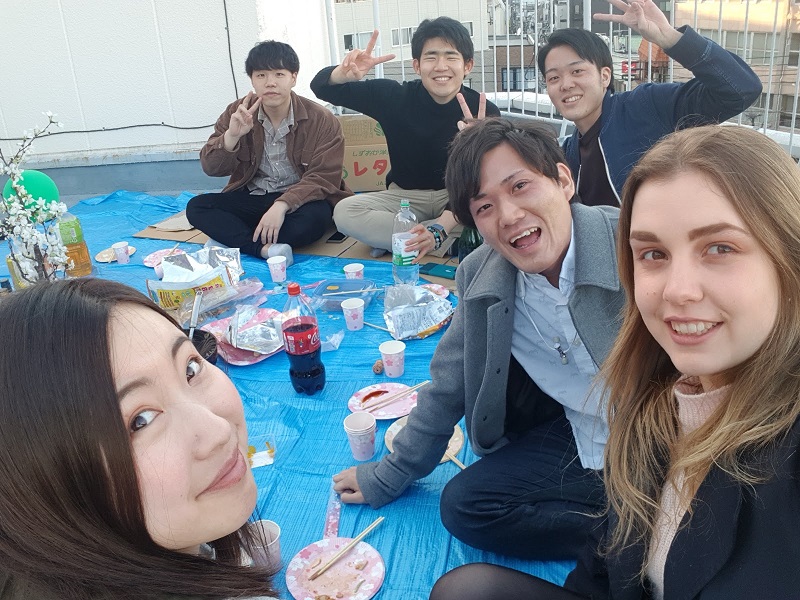 Many events that we were looking forward to couldn't go ahead as planned. We knew that the yearly Hanami at a park was not possible this Cherry Blossom Season, so we decided to hold an event at our place. I bought about 3000yen worth of pink decorations and picnic essentials from Daiso to create more of a "Hanami" vibe from the comfort of our own home. From the materials, we used our creative skills to put together something in our living room. It was the perfect weather to eat outside, so we made hand-rolled sushi and yakisoba and took it to the rooftop, along with our own little Sakura tree. For a moment, everyone seemed to forget that there was a global pandemic that was becoming more apparent in Japan.
Everlasting Friendship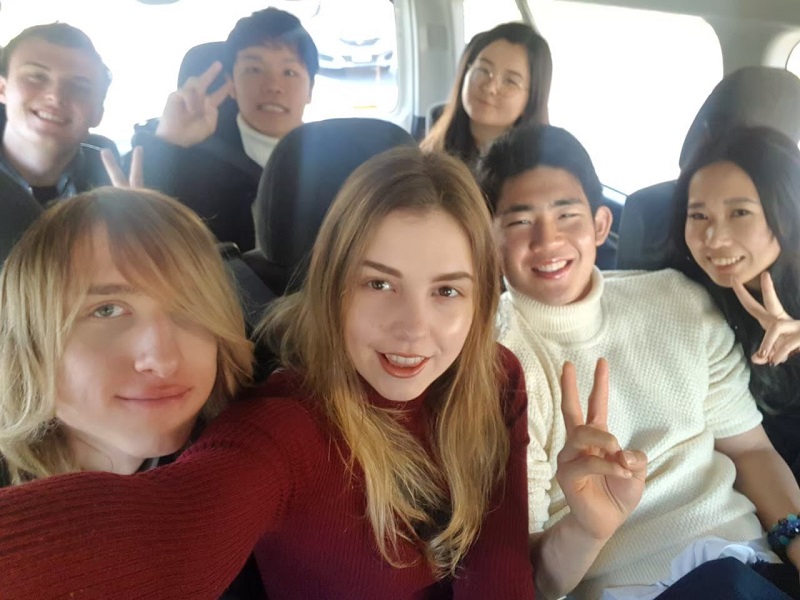 In response to the announcement of the State of Emergency, my company asked me to work at home a couple of days a week. At this point, most housemates were working at home, so we were able to time our lunch breaks to eat together, giving us a chance to step away from work and properly take our breaks, which helped us re-energise before getting back to work. It was great to catch up with them in the middle of the day on a weekday, which was something I had never imagined before.
Connections with ex-housemate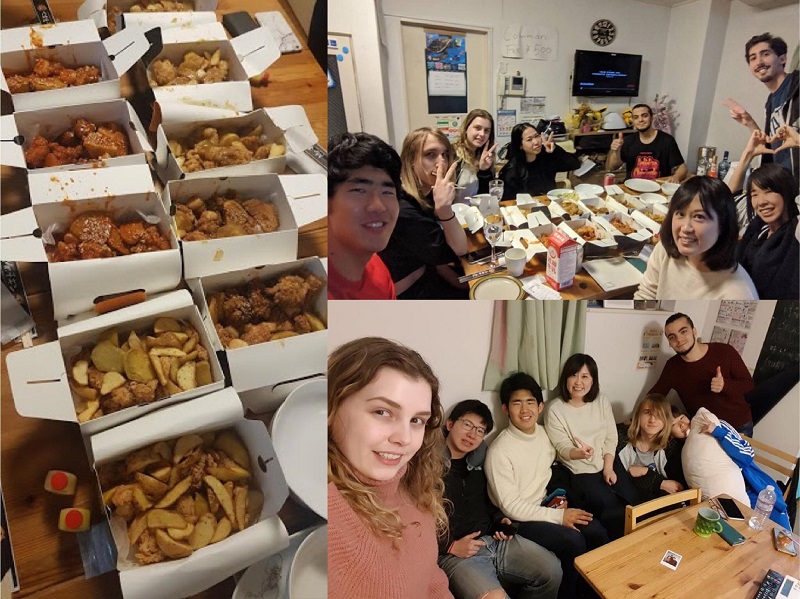 We have not let this situation halt our friendships, as we are still connected to a former tenant who, unfortunately, decided to move back home for a few months to be with his family. Luckily, we live in an age where we can still be connected through technology and he is still a member of our group chat, checking in with us regularly. Although we miss his presence, we were able to have a party with his spirit because he was kind enough to buy us food through a delivery service. It was lovely to be brought together due to his kindness during this unfavourable situation and we can't wait for him to return to Japan and hopefully move back in again to repay him.
Smiling faces during COVID-19 period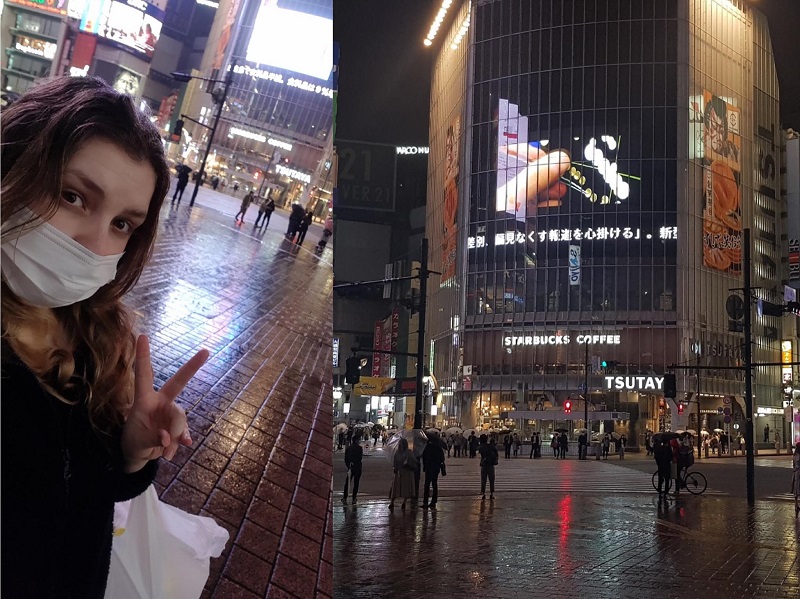 After Golden Week, I was asked to go back to work due to the increased number of students returning to school. My workplace is in Chofu, which takes about an hour and two trains and as I work in a kindergarten, I have to be considerate towards the health of the children, my workmates and my housemates during this time. At both work and home, we pay more attention to hygiene, cleaning the things we touch, such as door handles and light switches with alcohol spray. After we say "tadaima" (I'm back), the first thing we do is wash our hands thoroughly with soap. It has been great to see everyone following the advice given by the government and it gives everyone peace of mind. What also puts me at ease is to come home and still see the same smiling faces every day. My housemates do not judge me for still having to go to work, even when I am concerned about getting onto a train during rush hour because of the increased risk to contract the virus.
Greater cultural exchange in the busy kitchen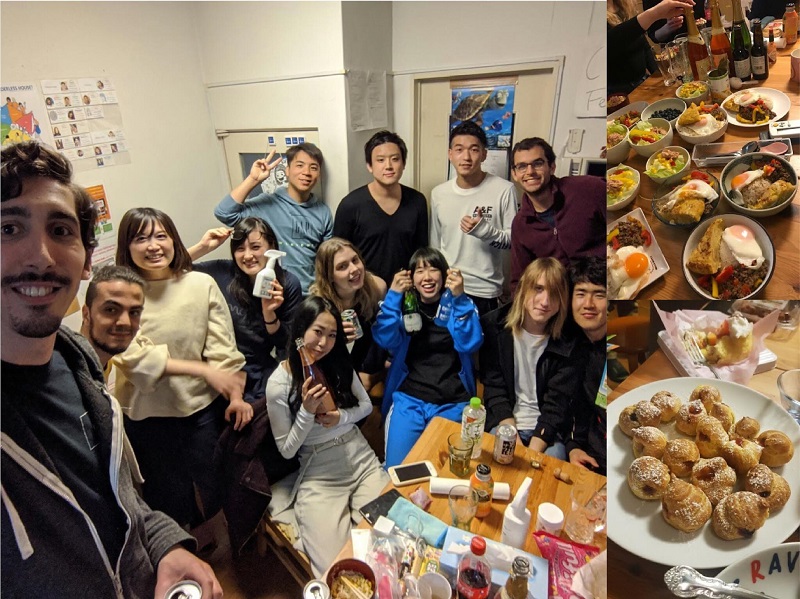 Honestly, the biggest challenge we have faced is that everyone is cooking at home in order to reduce the amount they leave the house. Walking into the kitchen, it always smells great. However, with a busy kitchen most nights, it has made us gain a greater consideration of others and become more flexible in the limited space we have. It has also resulted in less space in the fridge. How do we combat that? Although our spaces are marked separately, we have been sharing with one another, not just the fridge space but also ingredients. I love how we have become so close that I can rely on my housemates to use something of theirs, and I will gladly replace or give them something else in exchange. Staying at home has caused us to be more creative with meals and has promoted greater cultural exchange. I introduced them to the flavors of lemon oregano chicken, while they showed me how to make shoga yaki (Japanese Ginger Pork).
With such wonderful food, comes much more waste, so we have also become more stringent with taking out the trash. I have never seen so many bags of rubbish from one weekend before! Also, remember the time when toilet paper and masks were hard to find? Everyone has been pitching in to help buy these essential items, including soap, alcohol spray, wipes, tissues and pretty much anything with a one per person limit. Even small gestures like this really help to continue the orderly conduct of the house. I couldn't imagine what we would do if we ever ran out of toilet paper!
Birthday Party, Clubbing, Movie Theater, Izakaya at a share house!?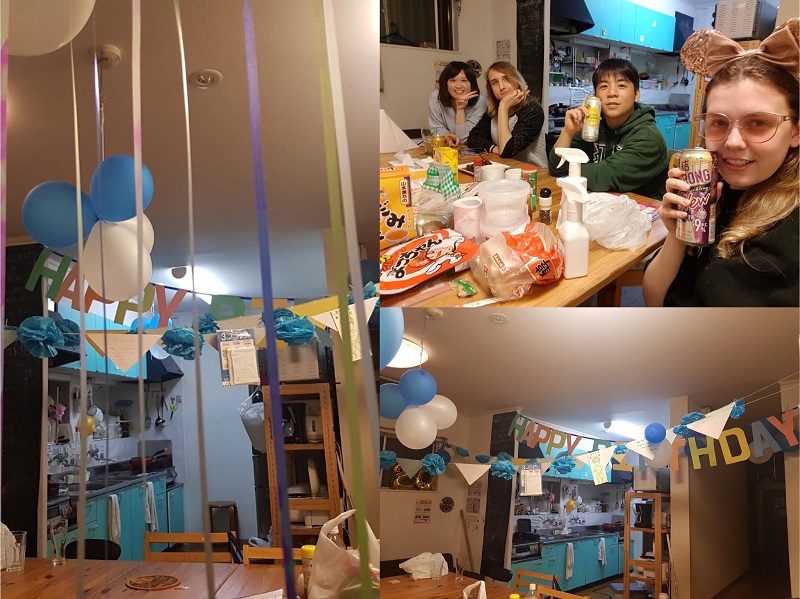 In our house, it's an amazing coincidence that two of our members are born a day apart, so we did not hesitate to buy gifts and celebrate their birthdays. Who says you can't enjoy your birthday during corona? Since we cannot go out clubbing as we planned a few months ago for a housemate's twentieth, we have decided to turn our house into a club instead. Whilst not forgetting to throw on our comfortable club shoes! We have this mindset of "if we can't go out, then we will bring it to us!" For example, want to go to the movies? Let's watch something in the living room on Netflix. Craving a certain meal? Let's make it! The options are limitless when we put our minds together. I've been wanting to go to an izakaya for the longest time, so I pitched the idea to use our common fee money to buy an electric hotplate. Everyone was instantly on board, thinking of all the food we can make, such as okonomiyaki, yaki-niku and even pancakes. A housemate mentioned, "if we're going to eat yaki-niku, we will need beer and shochu," really replicating the feel of being at an izakaya. I love the way that my housemates think and that they are so proactive.
We are in this together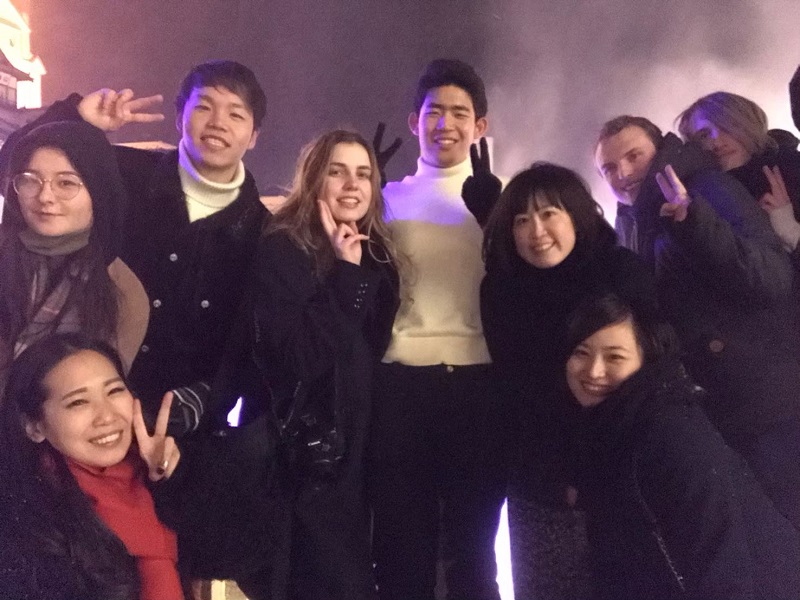 With multiple nationalities under the same roof, we have access to information on a global scale. We like to compare the situations between our countries and see how it is similar or different to Japan. With our knowledge, we can put together and start guessing what Japan's next step will be. This makes for interesting conversation and sparks up a debate, all in good nature. It's so helpful living with Japanese people because they can tell us the information before it is translated on news sites. We enjoy watching press conferences by Prime Minister Abe or Tokyo Governor Koike. However, my language skills are not native yet, so it is nice to be next to someone who can directly translate what they are saying. It's better than any kind of subtitles.
This whole situation that we are faced with doesn't have to be a negative experience. Many of my housemates have adopted new hobbies that they have been interested in, but never found the time to do, such as working out on the rooftop or growing their own vegetables. From just one person, we have learned and become interested in new activities, which is really what living in a Borderless house is about. We have deepened our cross-cultural exchange in a way that might not have been possible without the push to 'stay in.' Although I miss the community and meeting friends from other houses, I'm glad that I've been able to focus on my own house and I believe my housemates feel the same. I think our experience goes to show that you can still enjoy sharehouse life without fear, as long as you follow the guidelines and stay vigilant in practicing good hygiene. It comes down to each individual doing their own part, but essentially, we are in this together.