Japan Working Holiday Guide▏Work and Travel in Japan! All you need to know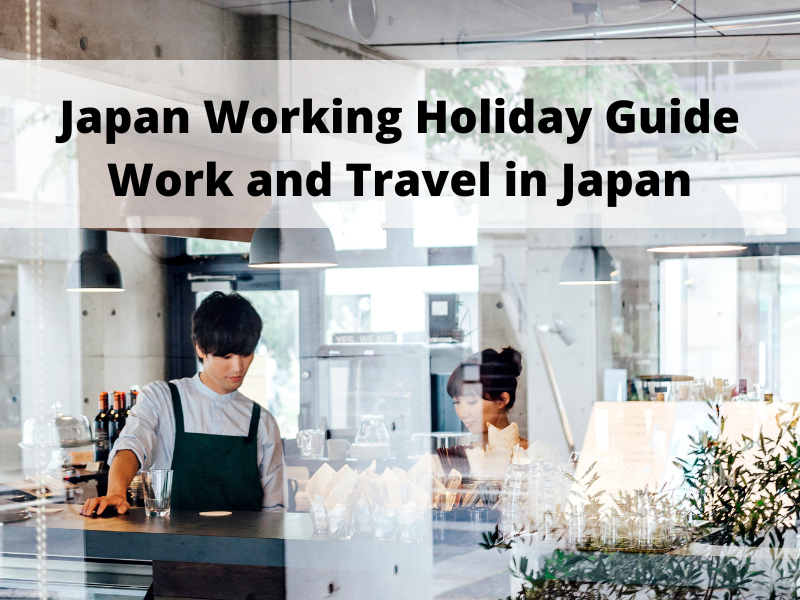 If you're considering a holiday or travel in Japan, a lot of what you will be facing will be a new experience for you. This blog is for those looking for information about getting started and what you should know before applying for a Working Holiday visa in Japan!
Content Outline:
•  What is a Working Holiday Visa?
•  Who can Apply for a Working Holiday Visa in Japan?
•  How to Apply for a Working Holiday Visa?
•  What jobs can you do with Working Holiday Visa? How to find jobs?
•  Accommodation options during Working Holidays in Japan
What is a Working Holiday Visa?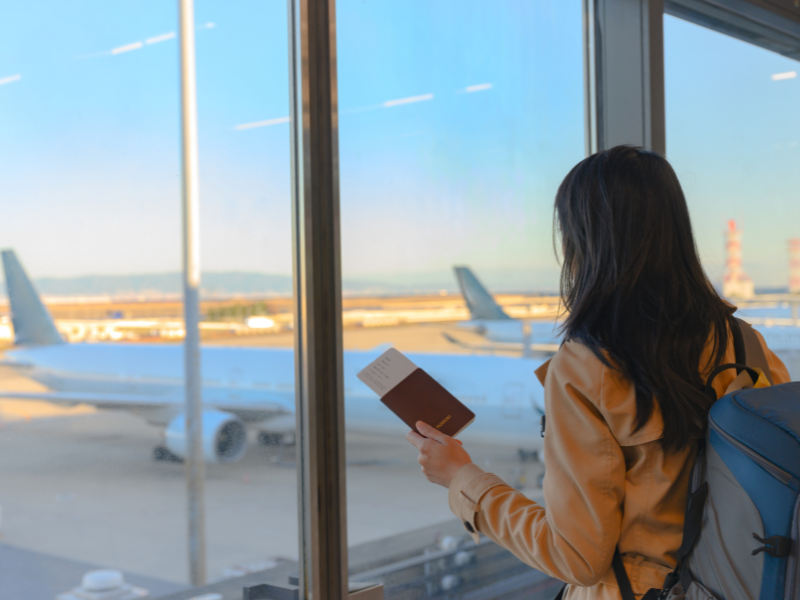 A working holiday visa allows young people to spend their holidays in Japan whilst working to supplement funds for their travel and stay. The goal is to deepen mutual understanding by providing opportunities to understand the culture and lifestyle of Japan!
The maximum period of stay in Japan on a working holiday is one year. And the period of stay cannot be extended. If you would like to extend your stay after the working holiday expires, you will have to change to another visa.
Who can Apply for a Working Holiday Visa in Japan?
Here are some general requirements:
•  Age: 18 to 30 years old (25 in some cases) on the day of your application
•  Be a citizen of the following 26 countries: Argentina/ Australia/ Austria/ Canada/ Chile/ Czech/ Denmark/ Estonia/ France/ Germany/ Hong Kong/ Hungary/ Iceland/ Ireland/ Lithuania/ Netherlands/ New Zealand/ Norway/ Poland/ Portugal/ Republic of Korea/ Slovakia/ Spain/ Sweden/ Taiwan/ United Kingdom
•  Have a valid passport
•  Have a return ticket or proof of having enough money to buy one.
•  Proof of sufficient funds to cover expenses for the first few months (Required amounts vary from country to country )
•  Be in good health
•  Have no criminal record.
Please note, everyone only enters Japan on Working Holiday Visa one time!
For further detailed information, please check the official website of the Japan Ministry of Foreign Affairs: The Working Holiday Programmes in Japan
How to Apply for a Working Holiday Visa?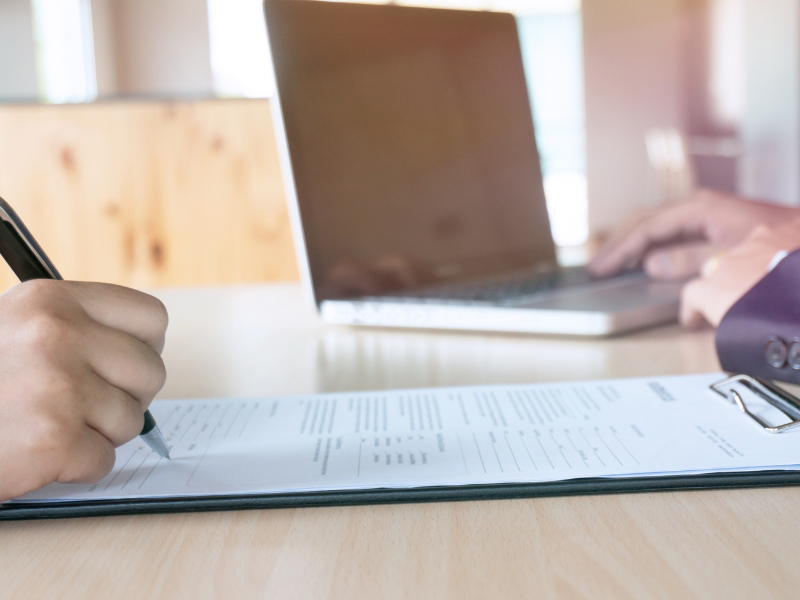 First, you should check the Embassy of Japan or the Consulate-General of Japan's website for your country. You will find country-specific requirements from there.
Below are the general procedures:
•  Fill in an Application Form
•  Provide the requested documents: valid passport, ID picture, resume, the outline of planned activities in Japan, the written reason for applying for a Working Holiday in Japan, proof of a return ticket, and sufficient funds to support the beginning of the stay, medical certificate
•  Submit the application to the nearest Embassy or Consulate of Japan in your country of residence
What jobs can you do with Working Holiday Visa?
There is only one occupation prohibition regarding what job you can do with the working holiday vise, which is - working in "entertainment" industries is NOT allowed. Such as bars, clubs, pachinko, etc.
The most common/ typical jobs for foreigners to do in Japan include:
•  Service & Hospitality: Restaurants, cafes, fast food chains, hotels and sales in the shop
•  Seasonal Jobs: Ski resorts, farms, factory work
•  Teach Languages: English teaching is the most popular
Usually, basic Japanese language skills are required, especially when you're looking for jobs, it'd be very helpful if you have higher Japanese levels.
How to find jobs
Here are some websites that have foreigner-friendly jobs that allow working holiday visa holders to apply:
•  Guidable Jobs 
•  We Xpats Jobs 
•  Mach Baito 
•  Arbeit EX アルバイトEX 
If you are already in Japan, you can also visit Employment Service Centers for non-Japanese job seekers:
• Tokyo Employment Service Center for Foreigners 
• Osaka Employment Service Center for Foreigners 
• Nagoya Employment Service Center for Foreigners 
• Hello Work 
Accommodation during Working Holiday in Japan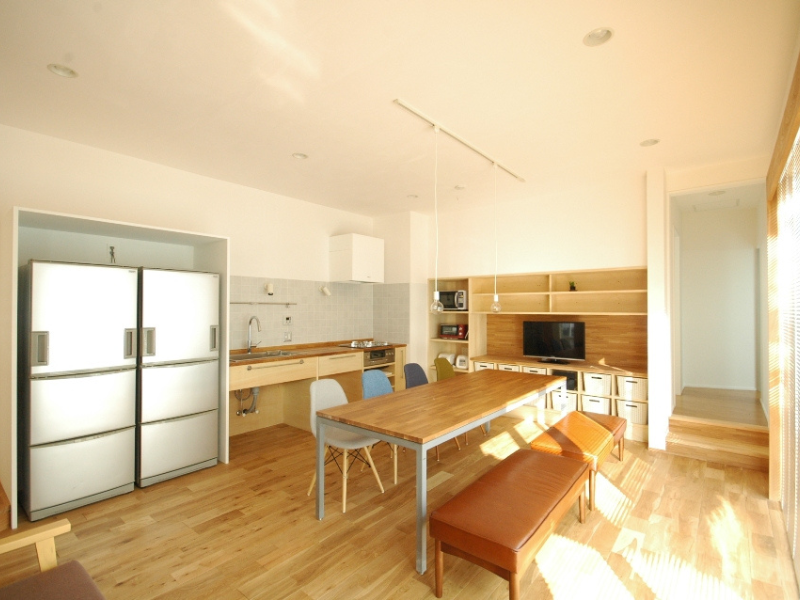 With a Working Holiday Visa, you can stay in Japan for up to one year. If you are planning to go to different regions in Japan during your working holiday, you will have to find accommodation that offers a "short-term" contract, as well as a place is fully-furnished.
Considering short-term stay and fully-furnished, living in a share house can be the best option for you. For example, the minimum stay of BORDERLESS HOUSE is one month, and you can adjust your contract term flexibly. Each house and room are all furnished and equipped with all the appliances you may need, so you can easily move in just with one suitcase. When you move out, you also don't need to worry about the disposal of the furniture.
Moreover, in all the share houses of Borderless House, there are 50% of Japanese residents, and 50% from foreign nations, so you will have a lot of chances to practice your Japanese on a daily basis. Your Japanese housemates can also help you to practice for job interviews or check the Japanese resume for you!