What Is the Cost Of Living In Japan?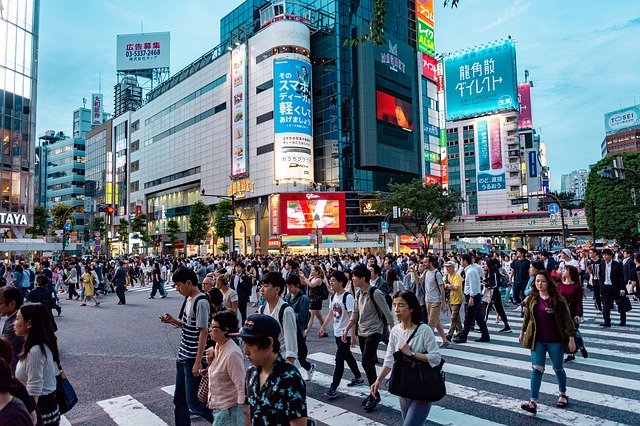 In recent years Japan has witnessed a lot of progress.
The nation has developed on the economic, art and defense fronts while still not losing sight of its tradition and culture. The place offers a calming and serene countryside and is also home to some of the world's biggest cities.
And not just that, but Japan also offers world-class amenities to its residents, which by far are only familiar to the people of the west. Lastly, the nation also boasts of the best transportation and health insurance services.
Thus, as a result of all these factors this country in the last few years has become a home to many expats.
So, if you are also a foreigner who is considering moving to Japan then here is all you need to know about the cost of living in this nation. Here we go!
What is the average accommodation cost in Japan?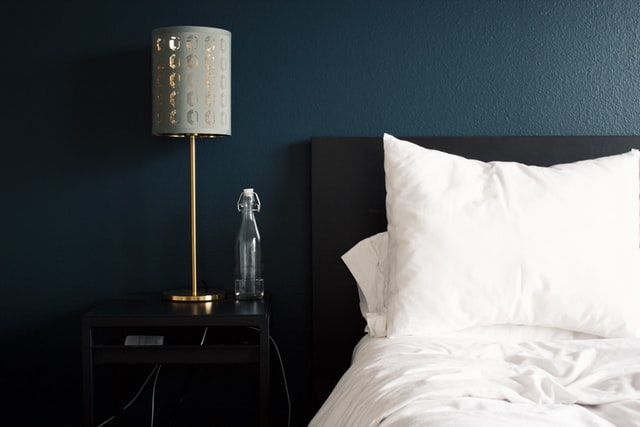 his Island nation which is surrounded by water on all sides is one of the most costly places to live in the whole world. However, if you have a steady job in Japan (finding a job should not be so difficult), then affording the accommodation cost should be manageable.
The cost of accommodation can be a significant part of your cost of living in Japan. Come, let's get to see it closely!
Below is the list of typical accommodation types with overnight charges!
● Budget hotels
These types of accommodations are meant for short stays and are much cheaper than the other modes. Such hotels typically include accommodations that offer up to 3-star services. These hotels can generally cost anywhere between 8,000 to 50,000 yen per room.
● Business hotel
These hotels are typically meant to host people who visit Japan for business meetings. However, this is not the rule of thumb with business hotels and thus, anybody who can afford the charges can stay in a business hotel. These hotels are typically meant to be comfortable but not luxurious. They usually cost 5000 to 10,000 yen per room.
● Minshuku
These are basically traditional Japanese hotels, which provide Japanese style bed and breakfast lodgings. They usually cost 4,000 to 10,000 yen per person.
● Capsule hotels
These hotels provide very little space for living and thus cost very less. They are typically meant for people who need nothing but a bed. These hotels accommodate their guests in small capsules that have a bed, a TV, a shared bathroom and coin lockers.
● Hostel/Dormitory
Hostels provide accommodations at the lowest budget levels which are 1500 to 4000 yen per person. Such spaces usually offer shared bedrooms.
● Manga café
These are typically cafes that offer their customers a room to read manga comics. Some people use them for overnight stays since they are available at very cheap prices. They usually cost 1500 to 3000 yen per person.
Hence, these are the accommodation costs in Japan for options that involve a short stay. However, if your visit is for a long period then we suggest checking out the rental costs.
What is the average cost of housing in Japan?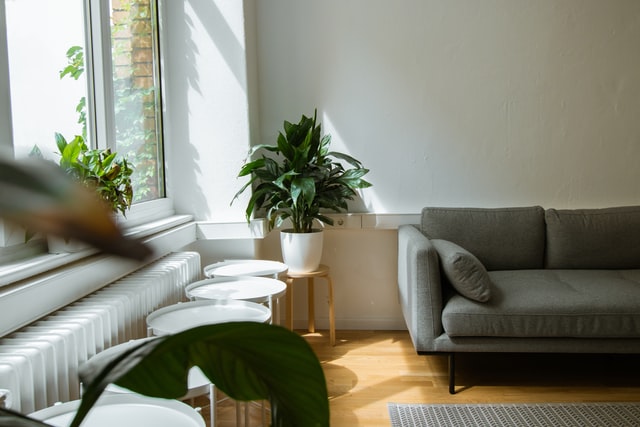 The cost of renting a house in Japan differs greatly when you compare the city and countryside prices.
So, if you are considering renting an apartment then here is what you need to know about the costs.
| | |
| --- | --- |
| Monthly rent for 900 sqft furnished accommodation in the main city | 197,391 yens |
| Monthly rent for 900 sqft furnished accommodation outside the main city | 112,128 yens |
| Monthly rent for 480 sqft furnished studio in a good neighborhood | 119,023 yens |
| Monthly rent for 480 sqft furnished studio in a normal neighborhood | 92,673 yens |
| Utilities for one month for 2 people in 900 sqft flat | 15,296 yens |
| Utilities for one month for 1 person in 45 sqft studio | 11,742 yens |
| Internet (8 Mbps / month) | 3,714 yens |
| 40 flat-screen TV | 37,069 yens |
| Microwave 800/900 watt | 10,892 yens |
| Laundry detergent | 749 yens |
How much does food cost in Japan?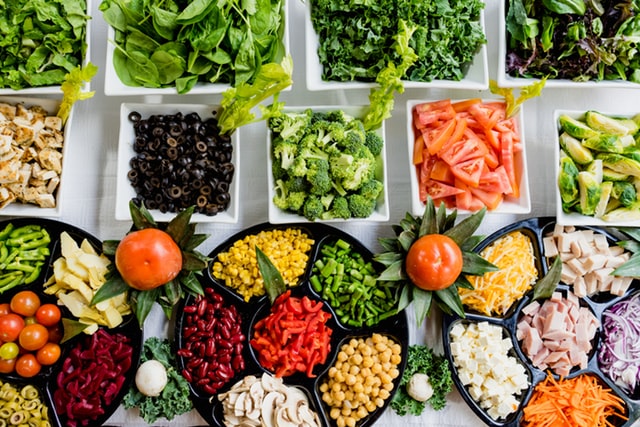 When you think about the cost of living in Japan, you will never be clear about it without knowing the food costs.
Japan is an island nation and so there is not much that is grown and cultivated in this country. As a result of this, most of the food items here are exported from outside, because of which the cost of food and drinks in this nation is higher as compared to that of other countries. Now if you are wondering about the average grocery bill of an individual in Japan then here is all you need to know about it!
| | |
| --- | --- |
| Food Item | Yens |
| One liter of whole fat milk | 215 |
| 500 gr. of boneless chicken breast | 467 |
| One dozen eggs (large) | 287 |
| One kg tomatoes | 484 |
| One Bottle of wine | 1700 |
| One pound of chicken | 470 |
| 500 gr of local cheese | 1246 |
| One kg of Apples | 610 |
| One kg of potatoes | 381 |
| Bread for 2 people | 242 |
| 2 liters of coca-cola | 223 |
| Cigarette | 477 |
What is the average cost of eating out in Japan?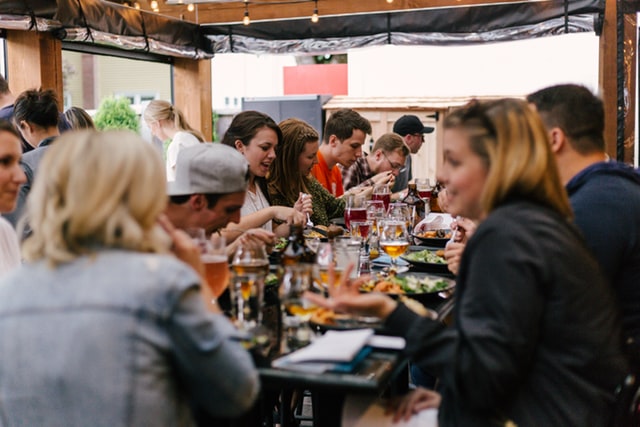 If you are residing in Japan and you love eating out, then here is all you need to know about its prices and costs.
If you like eating out and you are looking for inexpensive restaurants in Japan, then you can try eat-outs located at train stations and business areas. Here you can find a dinner meal including noodles (ramen, udon, soda), curry, rice, donburi, hamburgers and much more in only 500 to 1000 yens.
However, if you prefer eating at a more average restaurant then it can cost you anywhere between 1000 to 3000 yens. And when it comes to high-class restaurants then no upper limit can be declared.
Now, another thing you should know about eating out in Japan is that here during the lunch hours many restaurants serve inexpensive set menus at around 1000 yens.
Lunch box also known as bento that you can buy from a convenience or departmental store is another cheap deal. Next, let's look into how much utility bills are, as an unavoidable part of the cost of living in Japan.
What is the average utility cost in Japan?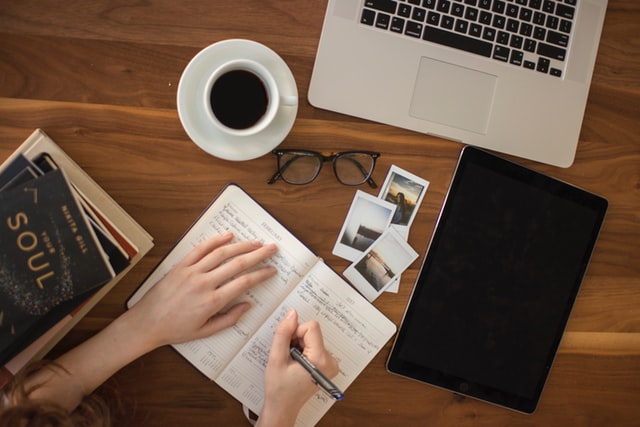 Utilities like the gas, electricity, and water are not typically included in the house rent in Japan except for when we are talking about some gaijin houses.
Now, in the utility section, electricity is usually the most expensive utility followed by gas and water.
On average, an expat can expect spending around some 20,000 JPY (190 USD) on the utilities. These costs can vary depending upon what part of Japan you are residing in.
What are the average internet connection charges in Japan?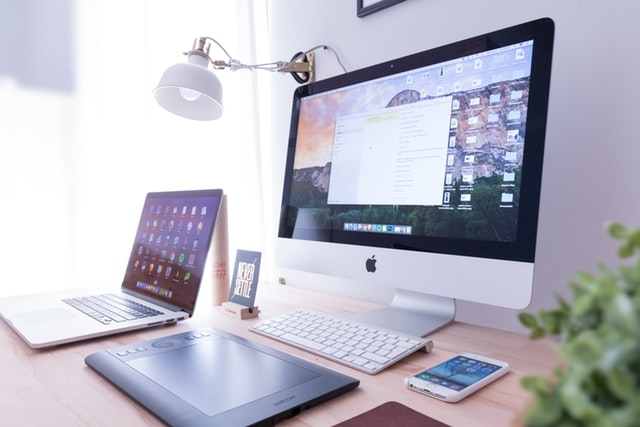 If you want a household broadband internet connection then you can have your choice between various internet service providers. Some of the popular names amongst ISPs include Asahi net, Rakuten broadband premium, au Hikari, Softbank, Assist Solutions, etc. In general, all these service providers offer you internet speed between 100 Mbps and 1 Gbps and their monthly rates lie somewhere between 4000 to 8000 yen. So, depending upon the internet speed that you require and the minimum contract period that you can sign, you are free to make your own choice.
However, if you are more likely to get yourself a post-paid SIM in order to enjoy mobile postpaid internet at lower costs, then there are three factors that you should consider before choosing your MVNO (mobile virtual network operator) are the amount of data being offered, choice for opting English language support, and contract cancellation fees. We recommend making a choice depending upon these answers. The popular postpaid sim providers include names such as Sakura mobile, Umobile, IIJmio, nuromobile, mineo, etc.
How much does commuting and transportation cost in Japan?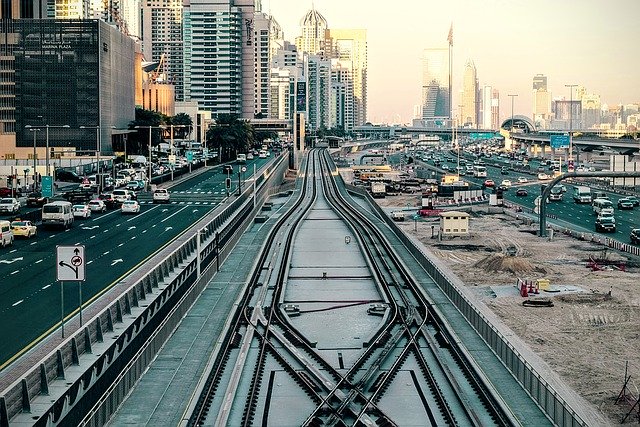 If you are a newbie expat who is tired of using public transportation services in Japan and considering buying a car for himself, then think again. Wondering why we said that? Well, that is because unlike other countries, in Japan passing the car inspection is not easy.
Moreover, having a car is also a costly affair. It is so because in Japan you will find that for parking your car the average fee is about 16,000 yen and even at that cost you have to park your car some 200 meters away from your apartment. Add to this, the cost of gas which is 127 yens/ liter, the cost of cleaning which rounds off to about 400-1600 yens, and the cost of servicing which is about 50,000 to 80,000 per year, and you will understand the meaning of our above-mentioned statement. Hence buying a car is no-go. As owning a car will increase your cost of living in Japan significantly, it's recommended to consider your commuting style in Japan before you move to the nation.
However, in Japan, the public transport is very popular and well-connected. Here one can find every type of transport like bullet trains, buses, ferries, etc. and that too at affordable rates. The one-way ticket to bullet train in Japan costs only 20,000 JPY, while Tokyo metro single fare is about 170 to 310 JPY.
Also, the taxi standard fare here is again a costly affair. It is about 500-1000 JPY on an average.
Is UBER operational in Japan?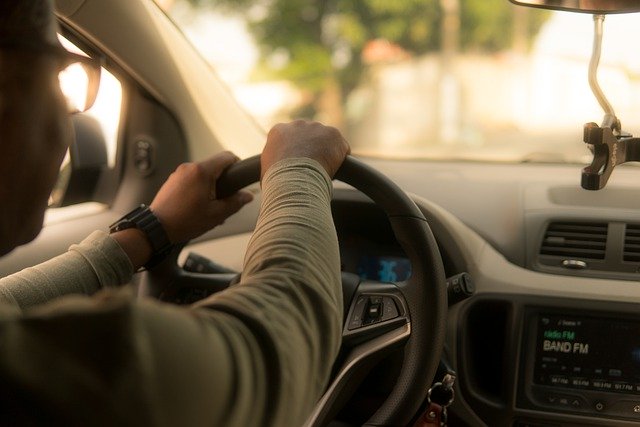 Well, the direct answer to this question is yes. But wait, there is a catch.
In Japan, the government does not allow e-hailing services to function, so basically, no cab service provider can operate in Japan. But presently, the Japanese government has allowed UBER to provide Uber black service, which only sends luxury cars. So, if you are looking for normal cars to drive you to your destination then UBER is not your answer.
How much does the personal care cost in Japan?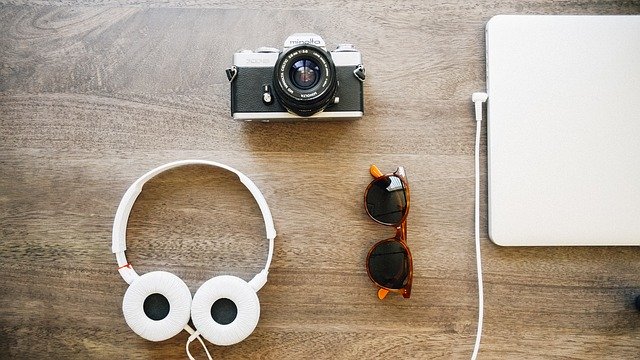 Personal care in Japan is not a very costly affair especially when you compare it with the costs in other countries. Here a short visit to the private doctor costs 8,740 yens, but with the healthcare insurance, an individual only needs to bear with 30% of her/his treatment costs. The price of other medical products like cold medicine for 6 days is about 1,406 yens, and that of 1 box of antibiotics is 929 yens.
Other personal health care products, like a box of tampons (includes 32 tampons) cost 554 yens, a bottle of hair shampoo 2-in-1 costs 525 yens, a deodorant or roll on costs 669 yens, 4 rolls of toilet paper costs 218 yens, haircut in an expat area costs about 2654 yens, and a tube of toothpaste costs about 251 yens.
How much does a visit to the doctor cost in Japan?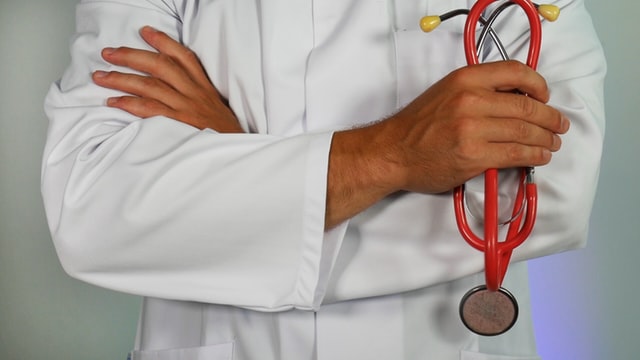 Falling sick is an unpleasant affair in any scenario, but in case an expat falls sick in a foreign country where he/she has no one to look after him/her then the affair becomes even more dreadful. So, in such a case in order to avoid any mishappening, the best move is to visit a doctor as soon as you can. But how much does it cost to visit the doctor in Japan? Let's find out!
Japan has excellent healthcare insurance known as NHI, the national healthcare insurance scheme. Typically, it is mandatory to have been registered under NHI, or many hospitals will deny you the treatment. Under this scheme, the patient is required to pay only 30% of his /her treatment costs while the rest 70% of the cost is paid by the government. The insurance can be availed by both the citizens of Japan and the expats who are there for a long haul.
How much does the treatment for an insured cost?
If you are insured under NHI, then as already mentioned above, you will only have to pay for 30% of your treatment costs. Of course, this cost can vary depending upon what kind of treatment you are looking for, but generally, the first visit to the doctor is most expensive. Now, the most common consultation fee in Japan is 3000 to 5000 yens with the follow-up fees being 600 to 1000 yens. However, if you go to a clinic that has English speaking doctors then it will cost you about 10,000 yens even with your NHI card.
How much is the cost of treatment for an uninsured?
But if you are an uninsured resident in Japan because you have come to Japan under a special diplomatic visa or if you are here for a very short time, then we are afraid that your treatment charges will burn a hole in your wallet. They can lie anywhere between 10,000 to 50,000 yens in upfront costs.
In a normal clinic, the MRI can cost you around 40,000 yens, an ECG about 2600 yens, endoscopy about 40,000 yens and even getting a simple x-ray might cost an uninsured patient as much as 3500 to 8000 yens. In order to maintain your cost of living in Japan at a manageable scale, to purchase insurance plans should be considered.
How much would entertainment cost you in Japan?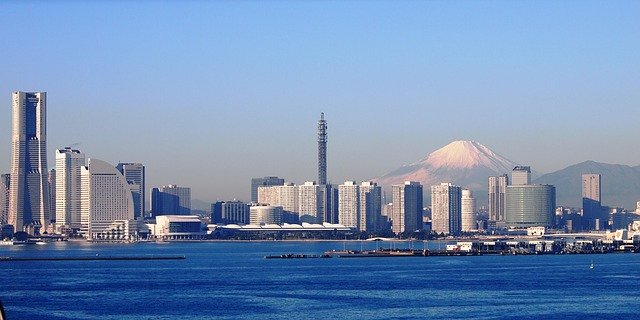 If you are in Japan for a long stay then you might be interested in knowing about the entertainment charges here. Well, here they are.
In Japan, a movie ticket is between 1000 to 2000 yens, for visiting a karaoke, the hourly rates start from 200 yen, and if you are interested in live performances and concerts of popular international performers then get ready to spend around 6000 yens at the very least. Apart from this, you can also attend theatre performances here, as they are held all year round.
However, if you like visiting attraction sites, then we have provided a list of prices below.
1) In Tokyo
● Tickets for Disneyland for an adult for a day cost 6200 JPY
● For visiting Tokyo tower is it costs around 1420 JPY.
● The entrance fee for nightclub Ageha is 3500 to 4000 JPY.
● Beer in a nightclub costs 500 to 700 JPY.
● The museum admission fee is about 400-600 JPY.
2) In Yokohama
● For visiting the skyscraper landmark, it costs 1000 JPY.
● Visiting the polytechnic museum costs 600 JPY.
● An entrance fee for the Silk museum is 300 JPY.
How much does moving service cost in Japan?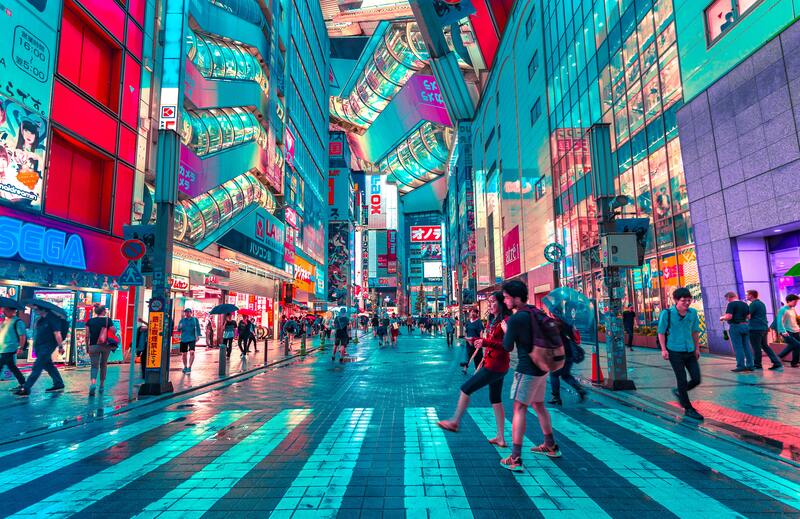 If you have been in Japan for a long time, then you might be familiar with the need for learning about the cost of moving services here. After all, you have to leave one place and settle somewhere else sometimes because of your job, or because you get better housing services in some other part of the town.
Hence, we will tell you some tips here that you can use while negotiating the moving charges with the movers and packers.
● Food
Food is one of the major streams where you can reduce your expenditures. For that, you will have to start cooking your own meal instead of ordering in or going out to restaurants to find dinner. Also, for purchasing veggies and ingredients for your meal, start shopping from the wholesale markets as there you can usually find cheap products.
● Entertainment costs
There are some local tourist bureaus that are looking for people to tour their cities. For this tour they don't charge you anything, instead, they only ask you to fill up a feedback form. This way you can score some free trips.
● General shopping
In order to decrease your shopping expenses, consider buying second-hand stuff. If you don't want to do that, then you might want to shop online as there you can find some good deals too. Also, remember to shop for stuff from places that offer some points or rewards which you can redeem later.
● Transportation cost
Cycling is a good way to save up on your transportation as well as health costs. However, if the distance is too much and cannot be covered by cycling then use public buses. And lastly, for traveling inter-county distances search for budget airlines.
● Renting costs
In order to reduce your rental cost, you can try looking for share houses, like a BORDERLESS HOUSE. Another tip for you is to look for apartments without a bathtub, as they might cost you less.
Cost of living in Japan as compared to South Korea
| | | |
| --- | --- | --- |
| Stat | Japan | South Korea |
| Average monthly disposable salary | $2,782.23 | $2,174.36 |
| Cinema ticket price | $17.67 | $8.41 |
| Clothing and footwear costs | $79.42 | $102.38 |
| Internet charges | $36.58 | $24.75 |
| Price of eggs | $2.09 | 2.98 |
| Price of milk | $1.81 | $2.21 |
| Price of water | $1.41 | 1.19 |
| Real  estate prices | $ 1,912.91 | $2,234.53 |
How much does it cost to learn the Japanese language?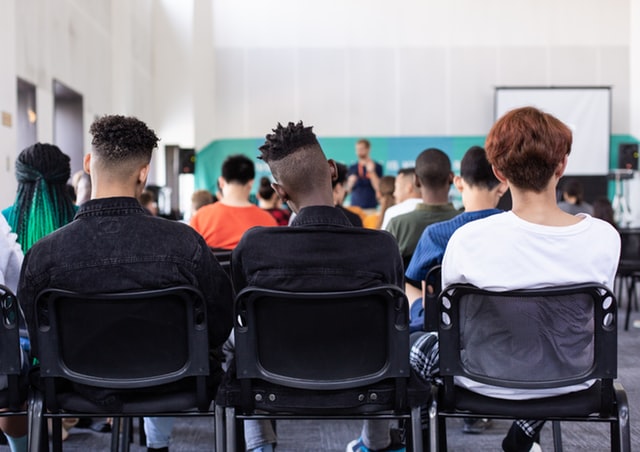 If you are an expat who has moved to Japan for a long stay then it is a good idea to learn Japanese, as it will make your life easier and inexpensive. But how much does it cost to learn Japanese? Well, for a full-time course of 6 months, the language classes will cost you around 4,00,000 yen, however, if you want a short course in the language school then one month will cost you around 45,000 to 90,000 yens. Apart from these choices, you can also opt for private classes which will cost you about 4000 yens per hour.
What is the average salary in Japan?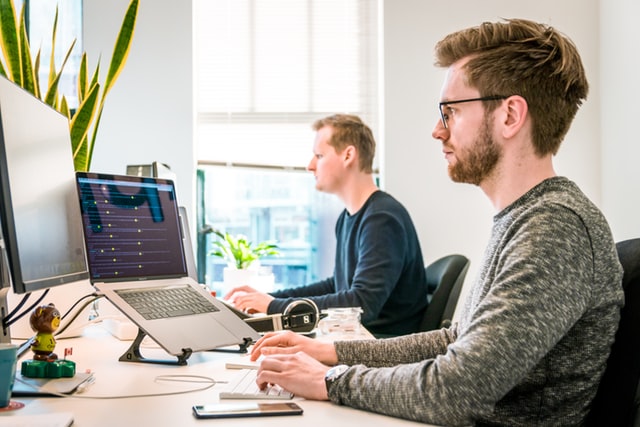 The average salary in Japan is estimated to be around 4.14 million ($37,800) annually, according to a survey conducted by the Japanese online job-search website Doda.
Is it easy for foreigners to get a job in Japan?
It is a fairly easy affair to get a job in Japan if you have your degrees and certificates in order. For getting a Job in Japan you either have to have a university degree or you will have to have 10 yearlong work experience in your department. Apart from that, it is usually a good idea to first move into Japan and then begin job hunting, as that increases your chances of landing a job.
Will Japan be cheaper or more expensive at the cost of living in the future?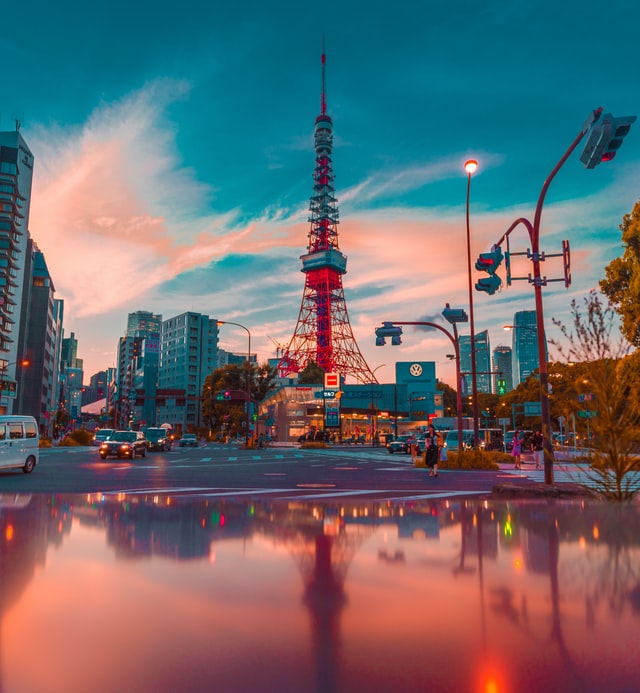 As for now, as per the growth reports and the latest data, it looks like rentals and other expenses in Japan will stay the same. However, an exception to this analysis remains the country's capital Tokyo which will continue to witness a rise in the prices of rent and other basic necessities in the future too!
So, this was all you needed to know about the cost of living in Japan. you are an expat who is about to move to Japan, we hope that this article answered all your significant queries.