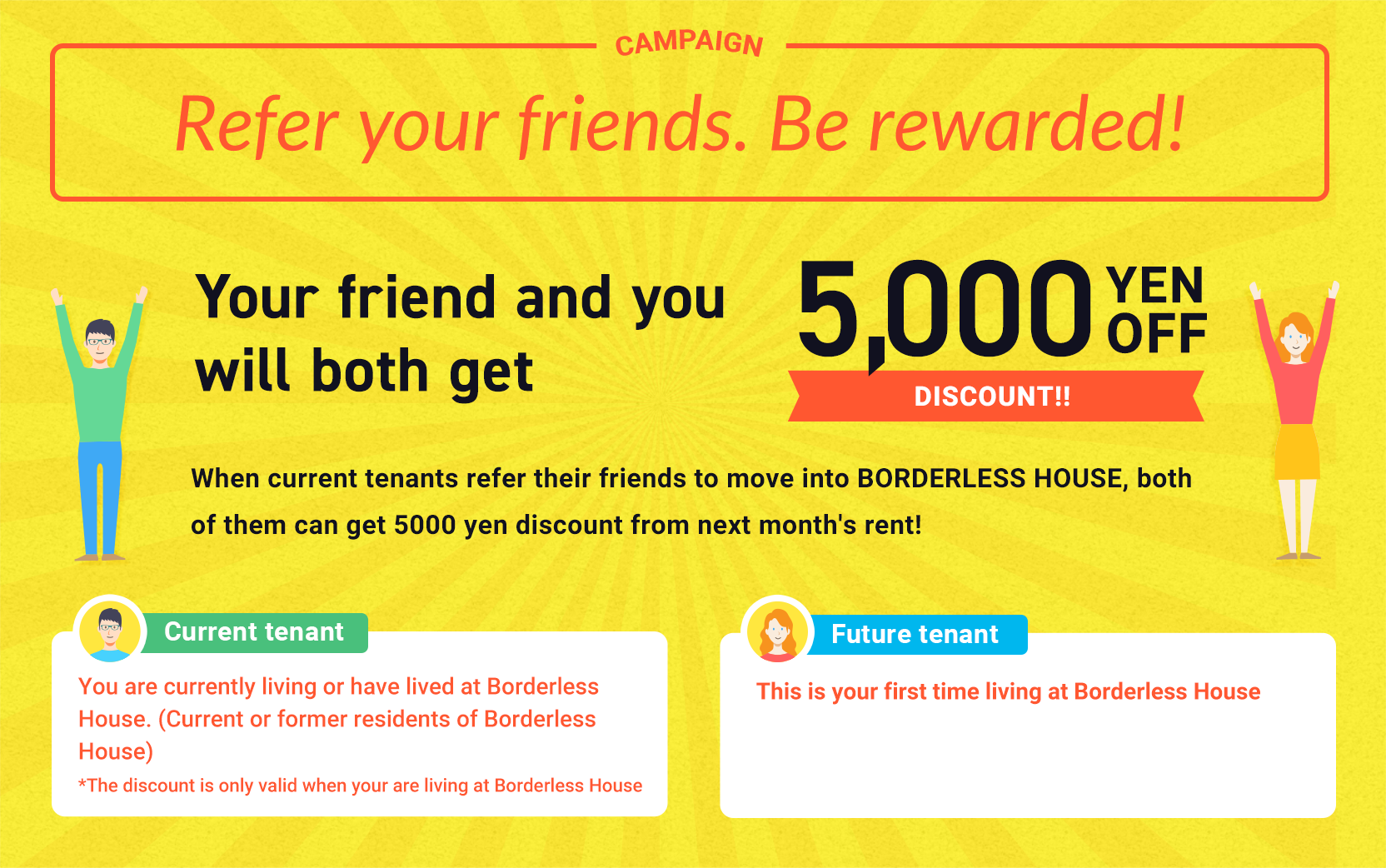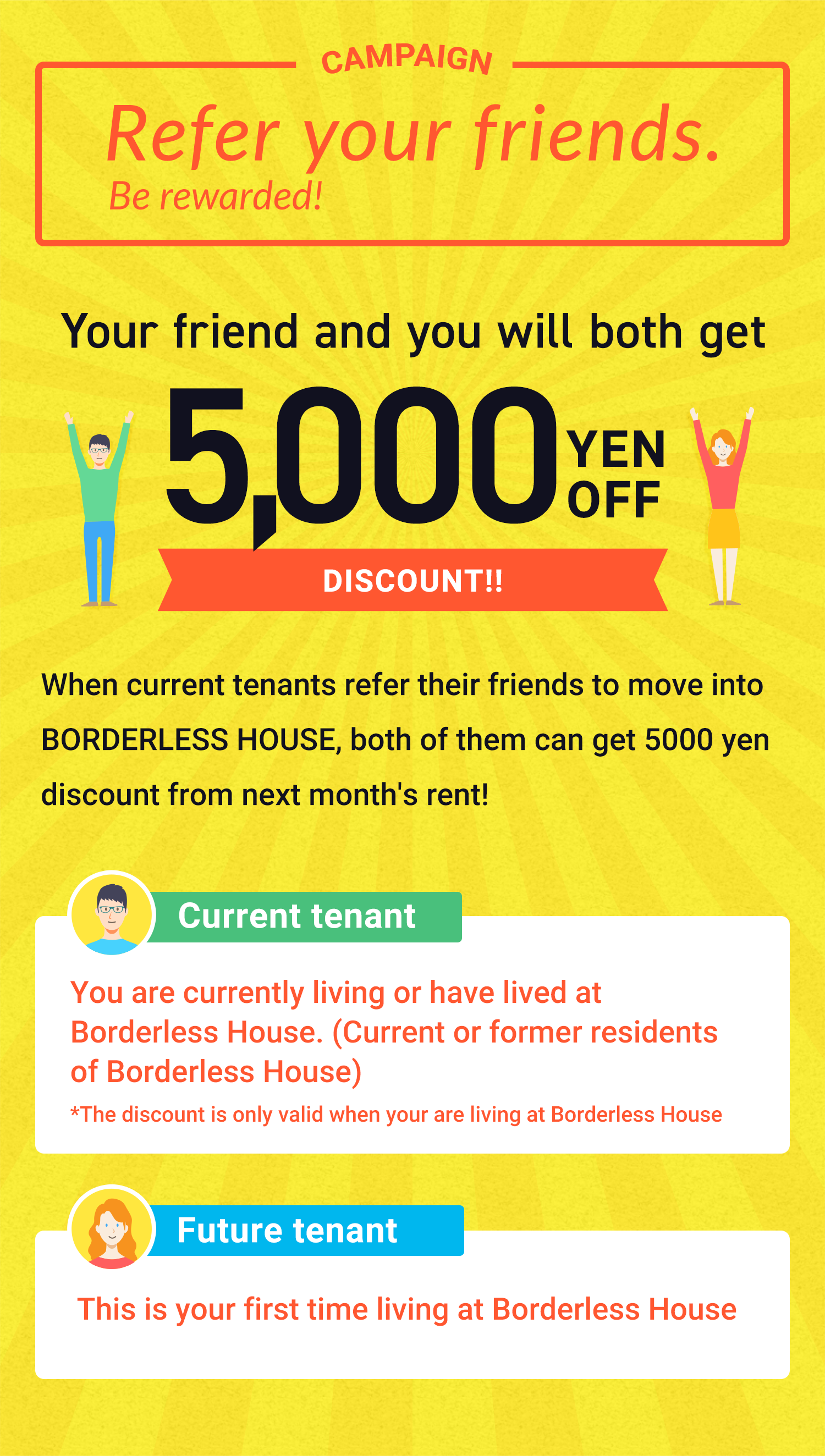 ➀The Introducer : Please fill out the following form.➁The Referee (person is introduced by the introducer) : Please send us an official reservation form after selecting a room of your choice.
To clearly state who the INTRODUCER and who the INTRODUCED person are is necessary.
Reservations will be proceeded on a first-come, first-served basis. After receiving the reservation form from the introduced person, we will check the room availability and process it. Please note that we may not be able to proceed with the reservation depending on the room availability.
The INTRODUCED person may be refused to move in after the screening process. In this case, the discount cannot be claimed.
Friend Referral discount can only be applied to offset from the monthly rent. We do not give the discount in the form of cash.
The age limits is 18~39 years old at BORDERLESS HOUSE.Couples or married people are not allowed to move in.