Regarding our policies in prevention of spreading of COVID-19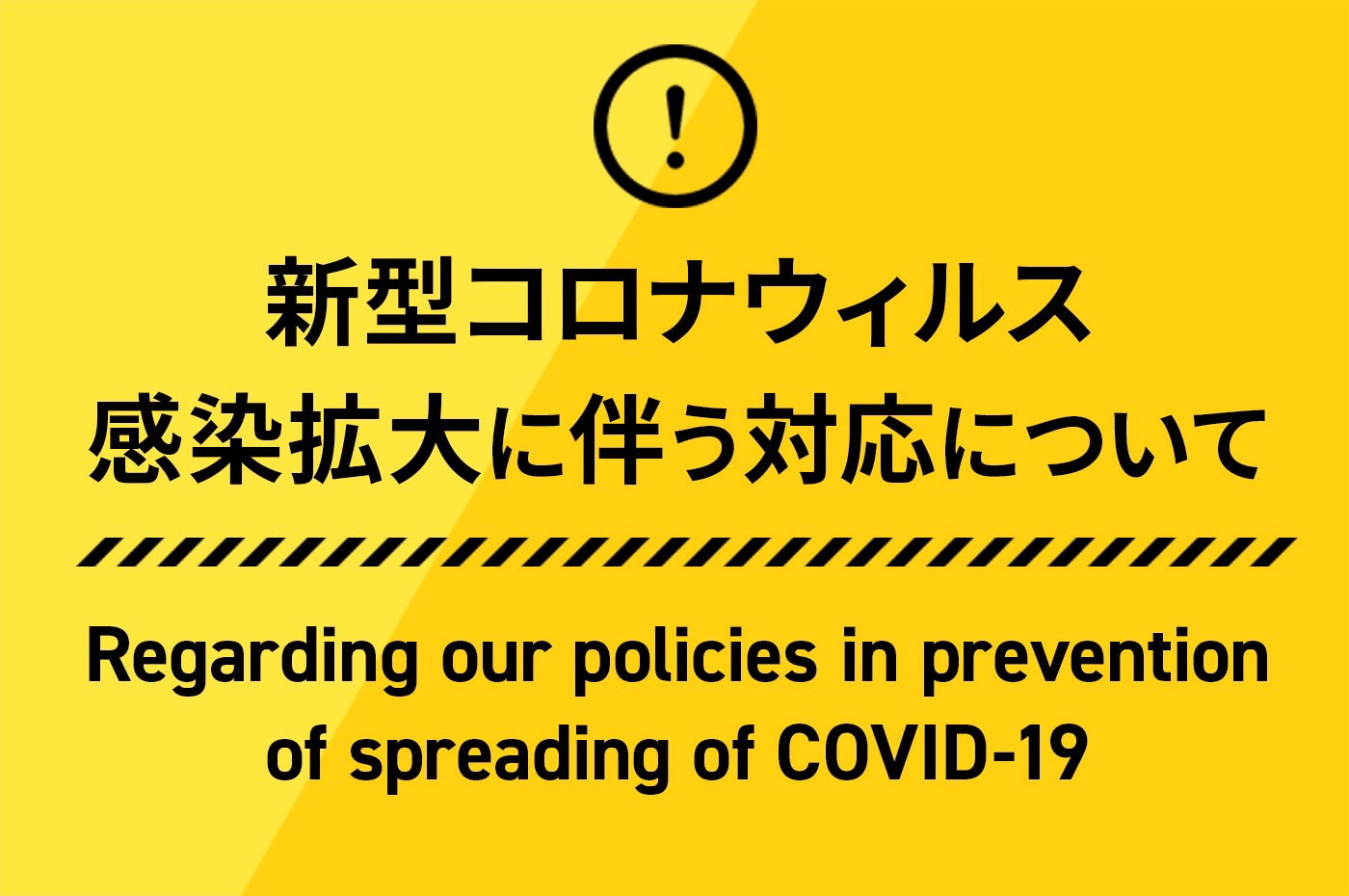 *In response to the "Response to COVID-19 (Novel Coronavirus) after the classification change" announced by the government effective May 8, 2023, the following measures are now in effect.
1. If a current resident becomes infected with a contagious disease such as the coronavirus or influenza, they will be required to self-isolate outside of Borderless House, such as in a hotel. This isolation period will be determined by the instructions of the hospital or public health center.
2. Regardless of the type of disease, if a current tenant needs to go out to common areas when he/she is not feeling well, he/she will be asked to wear a mask.
*Please refer to the following for the policy before May 7, 2023.
Borderless House is taking the following measures against Coronavirus Disease (COVID-19) considering the safety and health of our Tenants, partner companies, staff, and their families.
The Ministry of Health, Labor, and Welfare of Japan has officially approved the change of the status of the new strain of COVID-19 under the Infectious Disease Control Law to "Class 5," the same status as seasonal influenza, from May 8, 2023.
Due to the recent changes in the treatment of corona infectious diseases announced by the Japanese government on May 8 (Mon.), the following will be applied to our share house accommodation policy.
1. Those who have contracted an infectious disease, such as covid or influenza, will be quarantined in their rooms or in a hotel as instructed by the hospital or public health center.

If hotel quarantine is requested from Borderless House, we will charge the Tenant the rent according to the current contract. If the Tenant is quarantined in the house, please be considerate of others and do not use common spaces that are used by other residents.
2. In case the Tenant is infected, the Tenant must contact BORDERLESS HOUSE immediately.
3. Even if the Tenant is not infected, please wear a mask when the Tenant is not feeling well. In any case, avoid using common areas as much as possible.
4. After May 8, BORDERLESS HOUSE will not be responsible for disinfecting houses. For those concerned about infection, please note disinfection procedures will be done at the Tenant's own expense.
5. As stated in the house regulations contract, we will only enter private rooms with the permission of the resident. Residents in shared rooms will receive only a notification in advance about the entry time and purpose.

However, in urgent circumstances (facilities maintenance included), we may enter both private and shared rooms with advance notification regardless of permission.
We would like to support our tenants to ensure their health and peace of mind at Borderless House.

Please feel free to contact us if you have any questions or concerns.
〖Tokyo office〗
Inquiry

〖Kansai office〗
Inquiry


※Regarding the management and operation policies of our company due to COVID-19, feel free to read this blog written by the president of BORDERLESS HOUSE, Seiichi Lee - For Tomorrow's Bright Future with a New Year 2021 ~What BORDERLESS HOUSE can do~