For Tomorrow's Bright Future with a New Year 2021 ~What BORDERLESS HOUSE can do~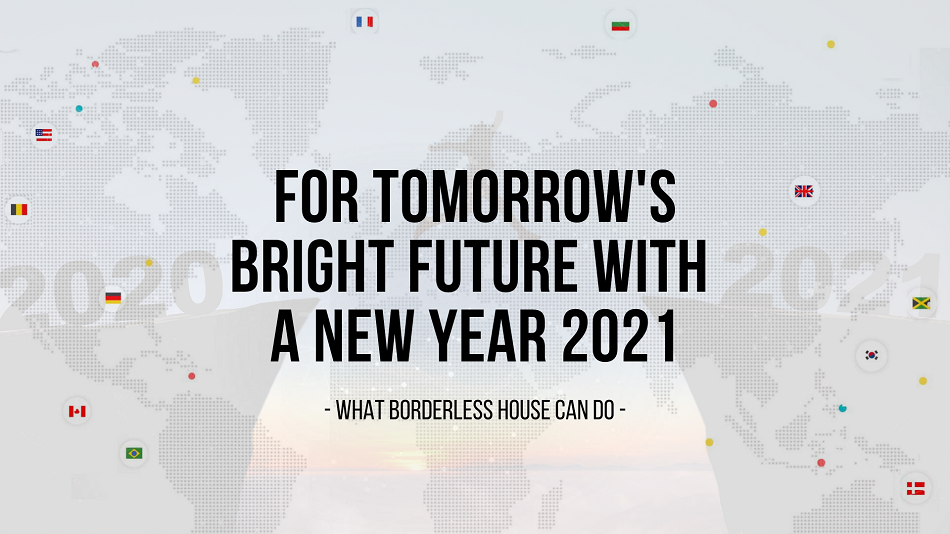 Hello! I'm Lee, the president of BORDERLESS HOUSE.
The year 2020 is gone, leaving us a lot to wish for in the new year. As the world is still being overshadowed by the pandemic, we would like to think that this is a moment for reflection and a chance to embrace hope for 2021 ahead.
As you may know, Borderless House operates primarily with the support of tenants from abroad, and "international exchange" is one of the most important aspects of our core values.
In response to the pandemic crisis, measures and restrictions on travel and entry of each country are changing all the time. Due to the extraordinary circumstances surrounding the worldwide, our business has been affected by it, and unfortunately, we predict that we will still face a lot of challenges and difficulties in 2021.
Despite these difficult circumstances, there were still many people who moved into Borderless House and chose to start a new life from here in 2020.
At the moment, more than 700 residents of 96 Share Houses in Japan, Korea, and Taiwan are living and working together in this challenging period.
In January 2021, Japan declared a state of emergency again as COVID-19 cases hit record high, anxiety and depression levels are raising during the coronavirus outbreak once again. It made me want to share our current situation of BORDERLESS HOUSE on the blog with you.
I would like to talk about the current state and our business direction and expectations for the year 2021.
Fight against pandemics in 2020
Due to the lockdown of countries around the world in response to the pandemic outbreak, foreigners who were scheduled to start a new life abroad in the spring and summer of 2020 are canceling or postponing their plans.
Besides, while most of the universities are conducting online courses and many companies started teleworking have reduced the number of new tenants compared to previous years.
In spring, Borderless House started an online service with the theme of "Language Exchange". By having international exchanges online, interactions would not be restricted by time or space. We provide a space for Borderless Mates to learn new languages and make lasting friendships when it's a hard time for everyone to meet new people.

Online Communication Matching Service "~Build bridges, not walls! Language Exchange"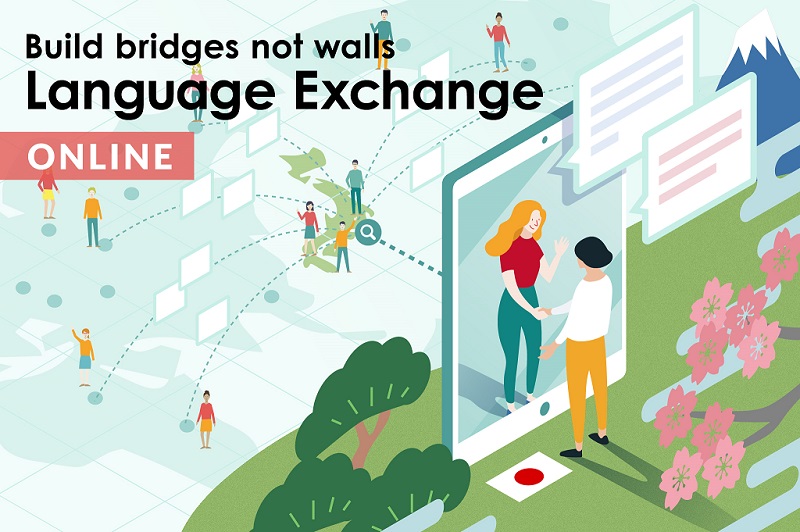 In addition, we have created a new special platform with a variety of services for all of our tenants = "Borderless Mates", including former tenants of Borderless House. At this community platform where we gather and connect everyone that every mate can enjoy the experiences of international exchange continuously.
BORDERLESS MATES PROGRAM (Travel, Languages, Club activities and more)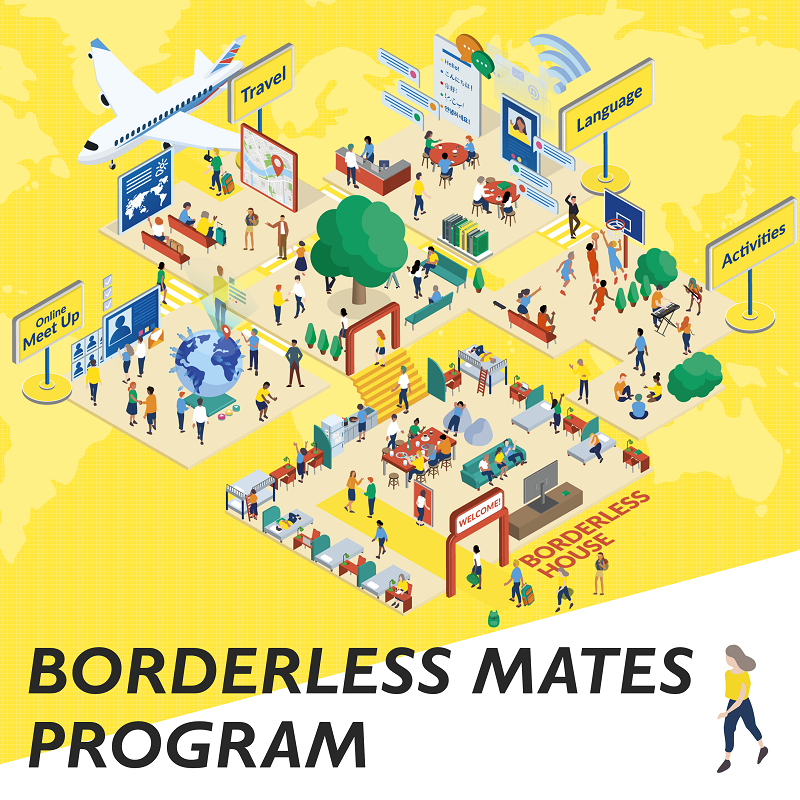 In October 2020, Japan gradually eased travel restrictions for foreign travelers. We have been waiting for a long time to welcome a lot of Borderless Mates who are waiting to enter the country. From October to December 2020, there were 184 people moved into Borderless House to start their new life.
BORDERLESS HOUSE, your another home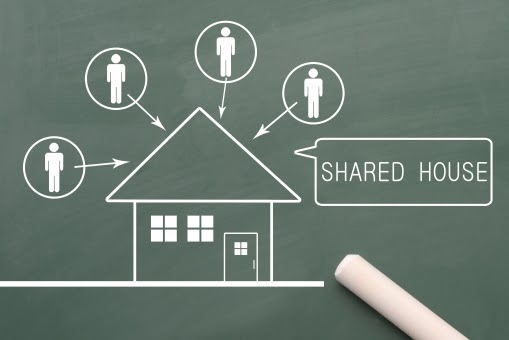 Share House is like a big family. Many people are concerned about the risk of living with others in such an environment during the pandemic.
However, now we have less interaction with the people outside, tenants at Borderless House have been able to make their own rules and have fun living together and have each other's accompany.

Whether it's a time break from work or online classes, tenants enjoy chatting with their roommates or cooking together.
Also for those who are looking for a new job during the pandemic, they would get advice from their housemates, or practice for interviews together.
People at BORDERLESS HOUSE live a meaningful life by keeping each other company and pushing each other to get better every day.
See more about the real-life of Borderless House tenants!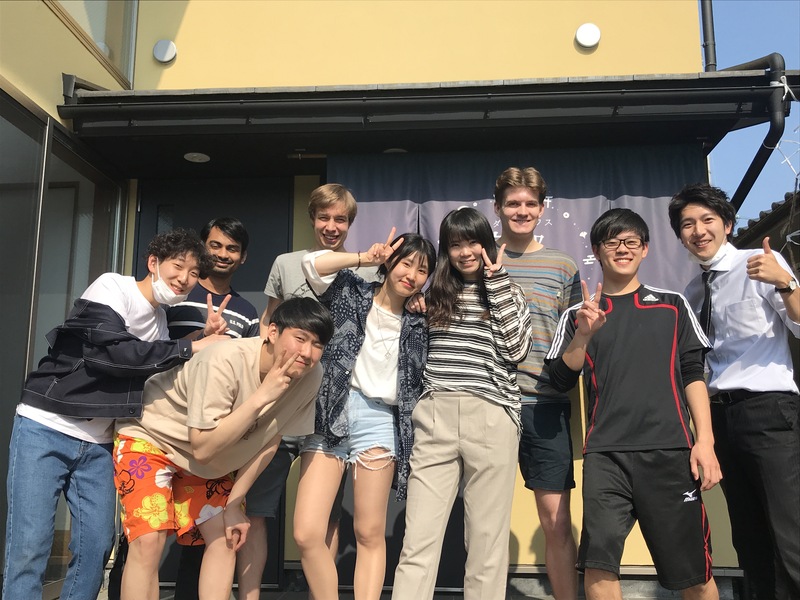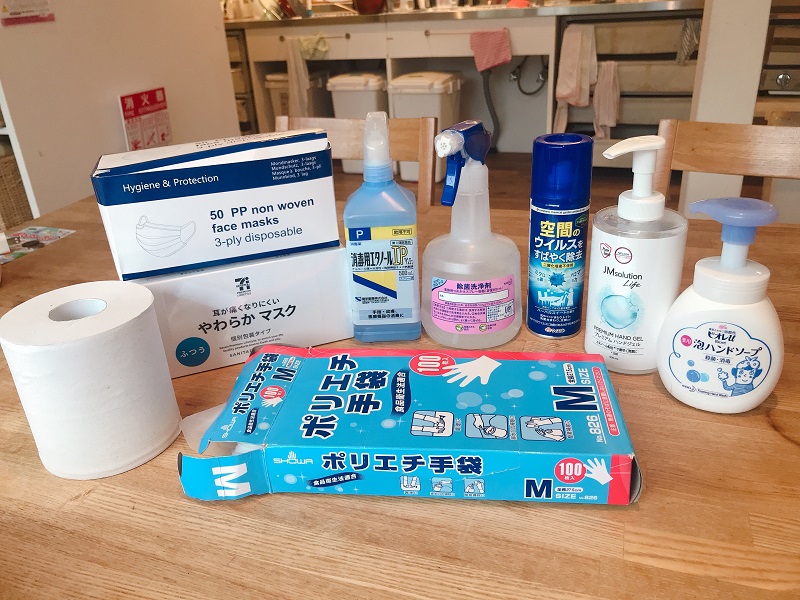 The happiness, support, and fun experiences that you can't get while living alone.
The staff at Borderless House are striving to create a supportive and comfortable environment for everyone.
We are also proud of the unique value that Borderless House provides to our tenants and partners.
Borderless House is taking the following measures considering the safety and health of our tenants, partner companies, staff, and their families.
Regarding our policies in prevention of spreading of COVID-19(2021.01.19 updated)
We will continue to support each of you as you pursue your dreams in 2021!

We believe that it's not easy to start a new life while the pandemic is still around.
Therefore, we are trying our best to develop various services to minimize your anxiety and distress at this difficult time.
Here, I would like to once again introduce our recent plans and services in Japan.
● Online Room-Viewing and Online Information Session!
I want to know more about Borderless House as a company! I want to have a real-time house tour at an international share house!
For those who will move in from overseas or different cities, you will have the opportunity to see what the current condition at the house that you are interested in looks like. We will show you the details of the house environment and offer you all the information that you may need. It's a great opportunity for you to feel the house atmosphere in person and know about the house community, house rules, and your future housemates!

Details of the "Online Room-Viewing" →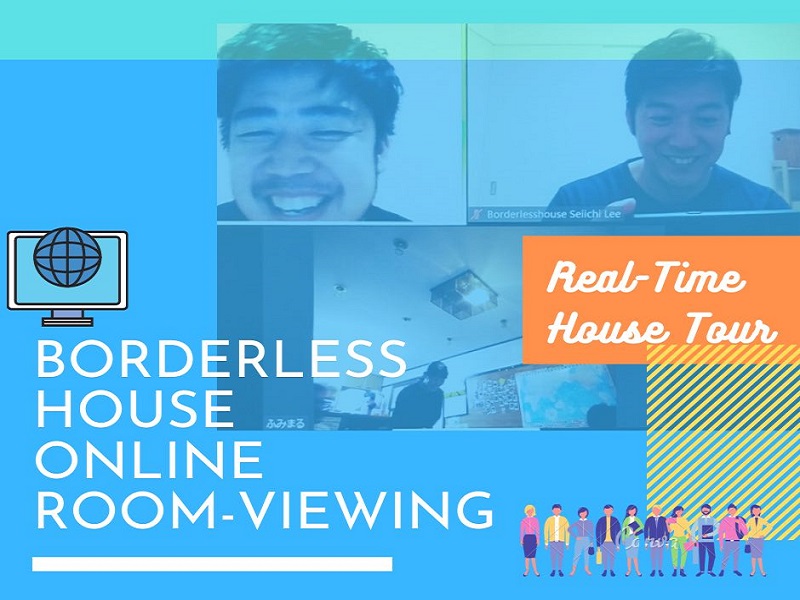 Details of "BORDERLESS HOUSE Online Information Session" →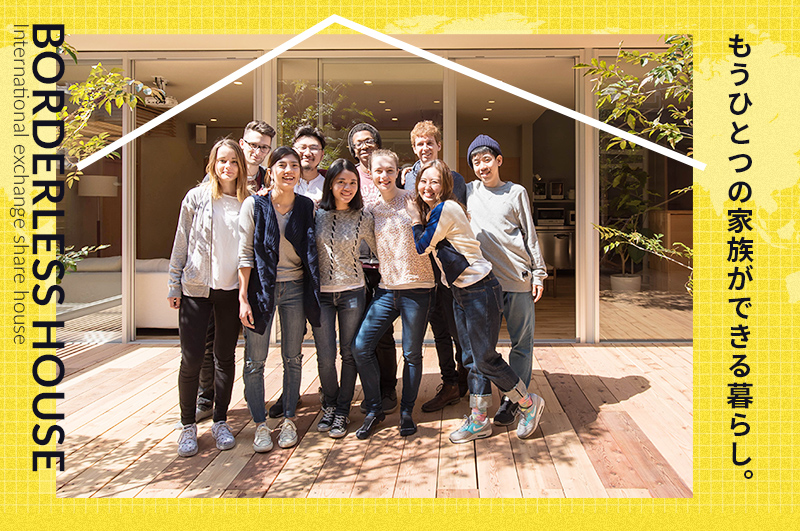 ● We will hold your room "free of charge" until the day of your arrival!
If you are unsure about your arrival date in Japan due to the pandemic, or if you have to change your move-in day, or to postpone your plan, we will keep your room for free until April 15, 2021.

Spring Promotion Campaign→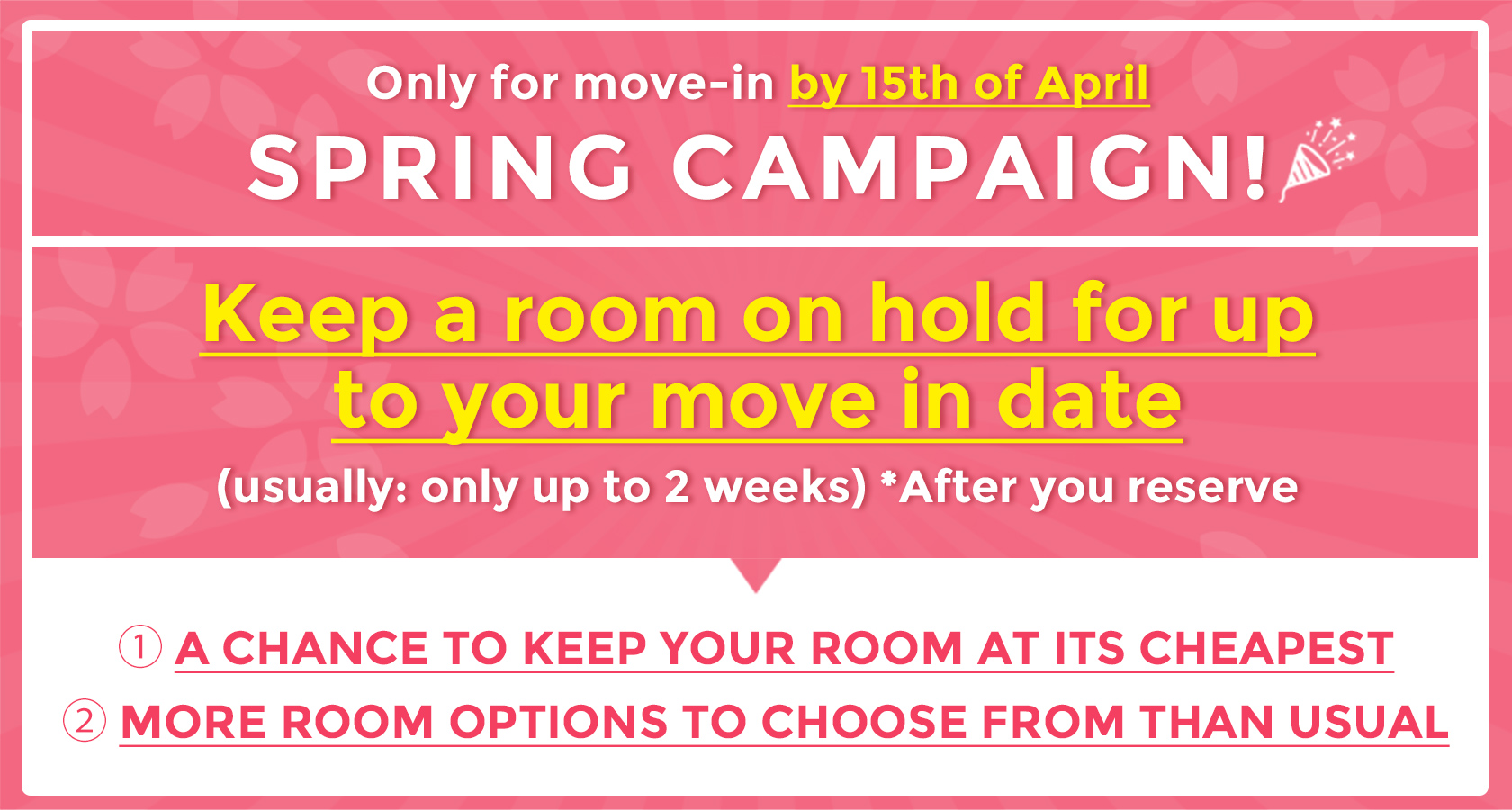 ● I want to work in Japan! Housing & Career Support Program for foreigners!
From August 2020, Borderless House started the collaboration with Sociarise that provides professional career support for foreigners living in Japan, such as counseling and advisory services, tips for job-hunting in Japan, Japanese business manner, etc.
Through our regular seminars, you can learn more about job hunting skills for foreigners in Japan, and your housemates will help you to revise your resume or have interview practice with you. We are happy to support you in your job hunting journey in Japan!

Check 【Ē・SHOKU・JŪ 】Housing & Career Support Program →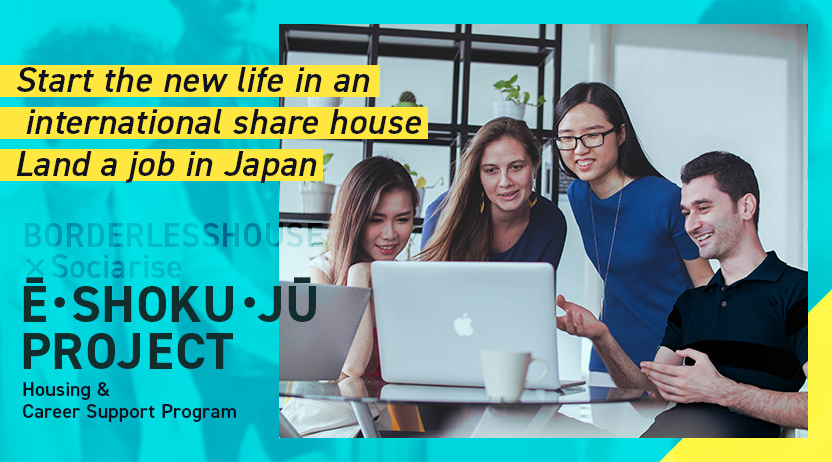 ● Embracing cultural diversity: Learning and thinking about the values of a multicultural society!
The discussion forum is conducted in Japanese, and the purpose of the forum is hope to foster values in mutual understanding through in-depth interaction among young Japanese people.
In a time of pandemic where face-to-face communication with people from different countries is hampered, we provide an opportunity for everyone to think about cross-cultural understanding, multicultural society, and diversity.
Learning and thinking about multicultural coexistence, check out the details of the discussion forum (in Japanese) →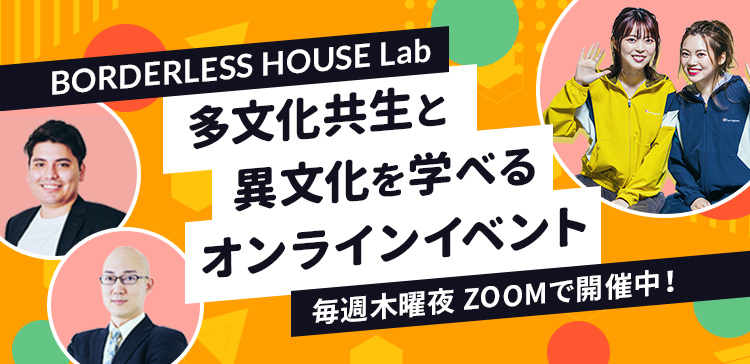 There are still many difficulties and challenges, but we will strive to develop more services
that continue to provide the unique value of Borderless House to everyone.
While we look forward to a bright future, we will focus on what we can do now and make the best of it.
We look forward to welcoming many Borderless Mates to BORDERLESS HOUSE and ensuring your stay with us is everything you could wish for.
We can't wait to help you to start a new chapter in life!

January 19, 2021
Representative of BORDERLESS HOUSE, Seiichi Lee

※Read More
I want to know more about BORDERLESS HOUSE! The Ultimate Introduction! 
 【Tenant's Story】Greater Connections with Housemates during COVID19 
★2021 Special Offer Discount★ Reserve a room with Borderless House now!