Experience share house life with Trial Stay Campaign at Borderless House - True Voice from the tenants
We, BORDERLESS HOUSE, strive to create a multicultural environment in Japan and promote cultural exchange with Japan and other countries all over the world. In order to let more foreigners have the chance to experience living and participating in this kind of community, we started this campaign that offers people to stay at an international share house to take a test run of living in a share house with the minimum budget, just to take a test run of living in a share house!
What is "Trial Stay Campaign''?
With the trial campaign, you can stay at BORDERLESS HOUSE rent-free for up to two months and get a taste of what it's like living there! All you need to pay are the deposit and 2-month monthly utilities! We'd like to minimize your worries on moving costs and offer you a low initial fee and a big discount on the rent (which is totally FREE for two months), so you can focus on enjoying experiencing the share house life without worrying about spending a lot of money.
So far, over 70 people have benefited from this campaign!
If you're interested, here are more details about the campaign. You can also check over 25 campaign houses in the Tokyo and Kansai area. We've got plenty of options for you to choose from! 
So now, let's get into the topic! 
We've had interview surveys with our tenants who use our "Trial Stay Campaign'' and let hear out the true voices of their trial stay at Borderless House!
*This campaign ended on 2022/3/14.

True Voices from the tenants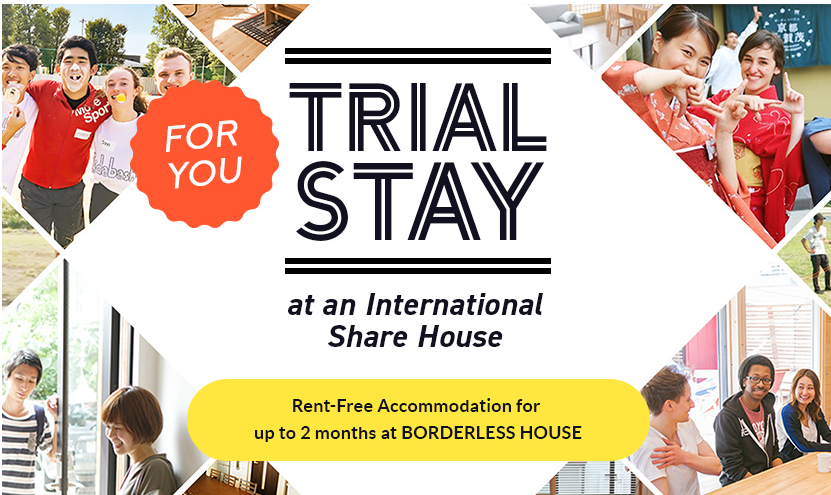 Why did you want to use this campaign at first?
Rai from Kugahara House:
When I had to move out from the dorm and was looking for a place to stay, I googled "share house" on Google and found Borderless House. Since I was a student with a tight budget, I was looking for something that is cheap, either with a low initial fee or a rent discount, and then I was lucky to see the Trial Stay Campaign offers both, which enables short-term stay as well. I was attracted by the campaign but was still concerned about it, so I did some researches and saw many good reviews and comments for Borderless House.
Then I just applied for a room viewing. After the room viewing, I was very satisfied, because the staff who helped me are very friendly and the living environment looks great. The quality of everything is good in general even when the moving fees are low!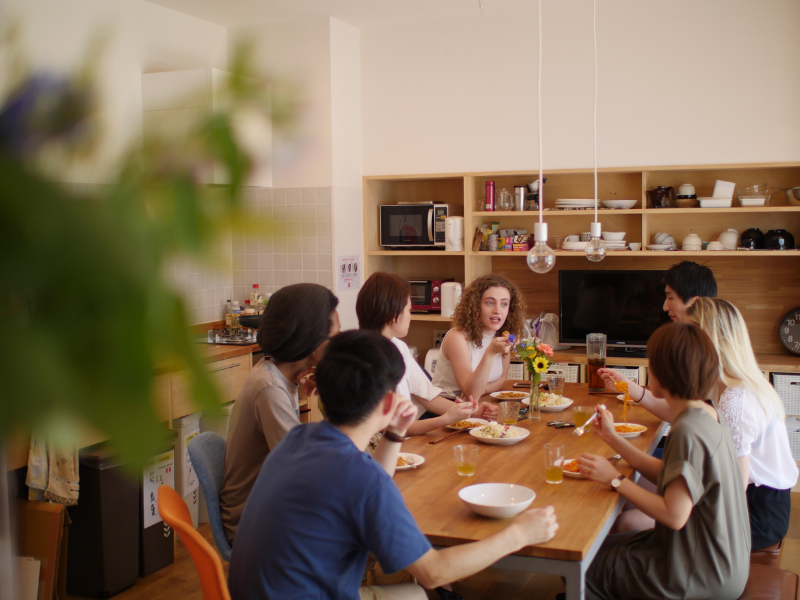 How do you like this campaign so far?
David from Osaka Tsuruhashi1 House:
I really think Borderless House staff does a great job helping the people who live here with everything and they care a lot about the quality of the property as well as resolving issues.
I haven't been able to participate very much in the online events because I'm working full time, but I think Borderless House is good because I can still interact with my housemates to get a feeling of community and to make friends in Japan. 
Thank you very much for the summer trial campaign, and I hope that my friend who I referred to Borderless House is able to get the trial campaign as well if it is extended!
What do you like the most during your trial stay at Borderless House?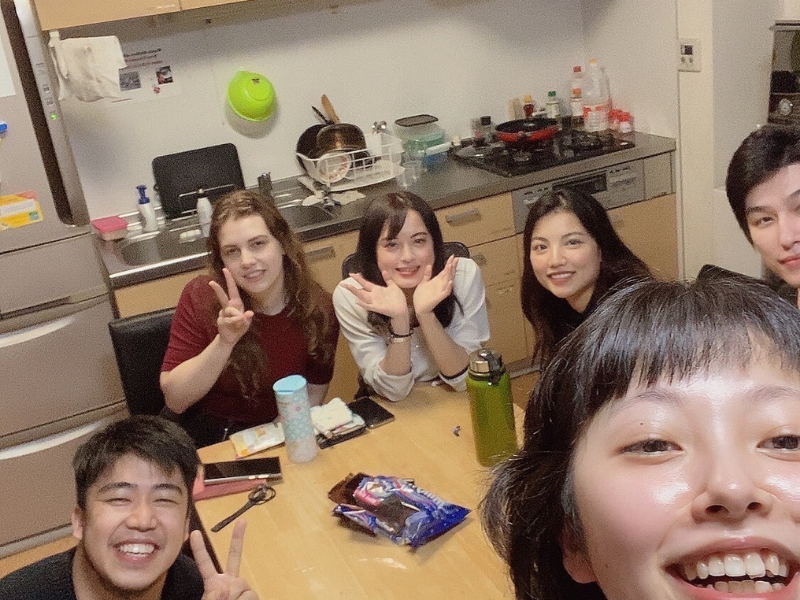 Jade from Tokyo Harajuku-Kitasando House:
I really liked meeting former tenants and tenants from other Borderless House. It created a really friendly atmosphere! 
David from Osaka Tsuruhashi House:
When I first moved in, there was an issue with the lock on my door. We also had an issue with a bad neighbor. However, the staff helped us fix the problems and staying at this house has been very nice ever since! Also. the campaign had perfect timing because I needed financial assistance to move to my new job in Osaka. It helped me have a comfortable move to a new city to start working here!
Share with us about your experiences so far?
Rai from Tokyo Kugahara House:
People at my house are very kind and friendly, and we maintain the house cleanliness together pretty well. Compared with when I was living in a dormitory, it's so much better to stay at a share house like Kugahara House. Even though everyone is quite busy with their life or work, whenever we meet each other at the house, the atmosphere is always good. We would have a small chat about our life or just greet each other, so it felt like a home-like environment for me. I am very comfortable living with everyone. We respect each other as well. I think the reason why the people are all really nice here is that Borderless House has a screening process, and I appreciate it. It secures the quality of the house community as I think the housemates who you are living with are very important. My decision of whether I am extending my stay or not after the trial stay period is also depending on it, And now, I would very much like to continue my stay at Borderless House Kugahara.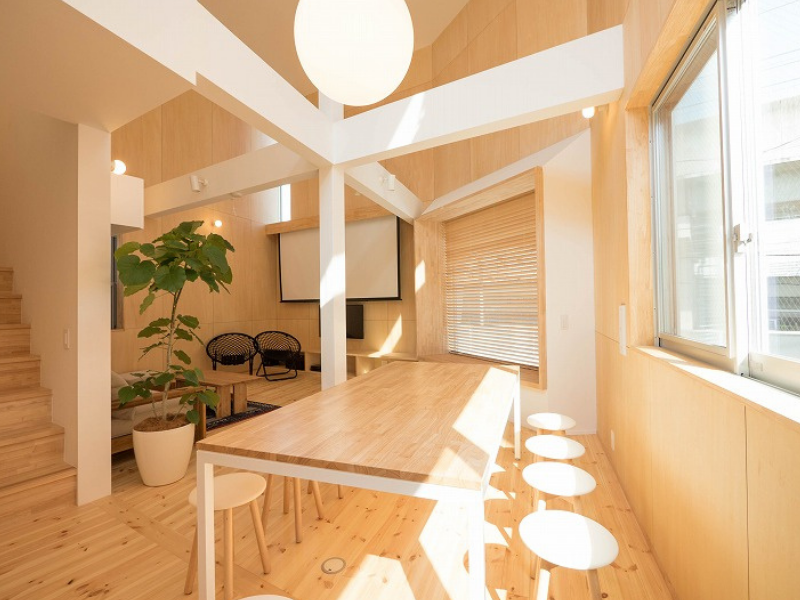 So you have extended your stay at Borderless House after your Trial Stay ended, could you tell us the reasons that make you continue your stay?
E.D from Musashi-Koyama House:
When I first moved in, the house community was not so active at the beginning. However, more housemates have moved in and things have been changing gradually. Everyone is very nice and cooperative. The atmosphere and the community at the house are very good now. When I was living alone, I was feeling lonely when I'm home, but now I have my housemates to keep me company. Also, I was able to practice my Japanese with my housemates. 
Have you compared Borderless House with other accommodation choices?
K.B from Shinagawa-Togoshi House:
I was in a tight financial situation at that time and I considered other houses running the same campaign too but I chose Borderless share house for some reasons. I like the concept of Borderless House. The concept of Borderless House is to bring young people from all over the world and make them live under the same roof to share diverse experiences in a multicultural environment and to create a multi-cultural symbiotic society that is open-minded and free of discrimination. I'm glad that I made the right choice as I enjoy my stay here and the staff is all friendly and accommodating.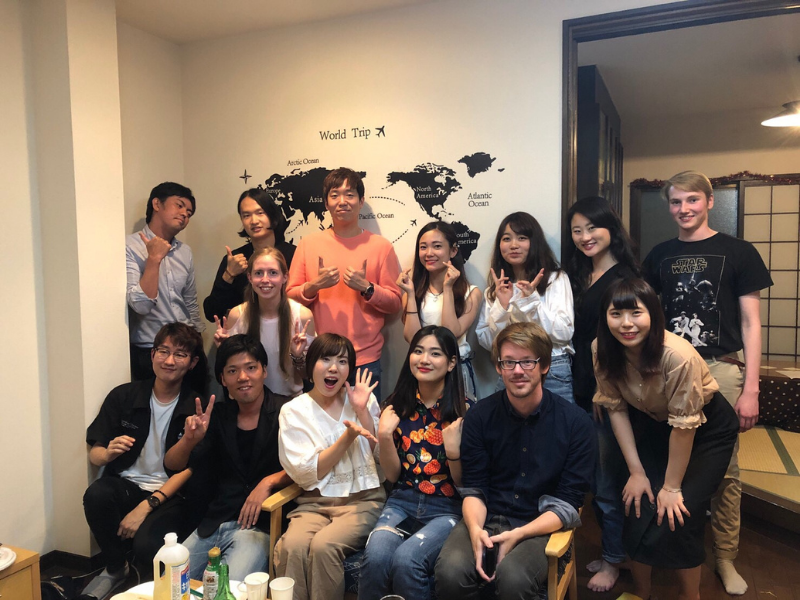 Would you recommend this campaign to others?
Etienne from Musashi-Koyama House:
I have already introduced Borderless House to my friends already, actually! 
The main reason is that from my experience, it's very easy to reach out to the staff wherever I have any questions or problems, they also respond to me very quickly, it helps me a lot and also makes me feel very relieved. Moreover, the staff all can speak English, I feel the communication is very easy. 
Not to mention the campaign, there's no initial fee such as shikikin and reikin which saves a lot of money. As well as the process of booking the room is very simple and easy, I didn't have to find a guarantor or insurance company, which saves me a lot of time and makes moving much more convenient!
So I'd recommend Borderless House to my friends and hope they can also be benefited from the campaign.


Are you curious about what it is looking like at our sharehouse?
Take a look at this video that shows you inside of BORDERLESS HOUSE!