★TRIAL STAY at an International Share House▏ Free Accommodation at BORDERLESS HOUSE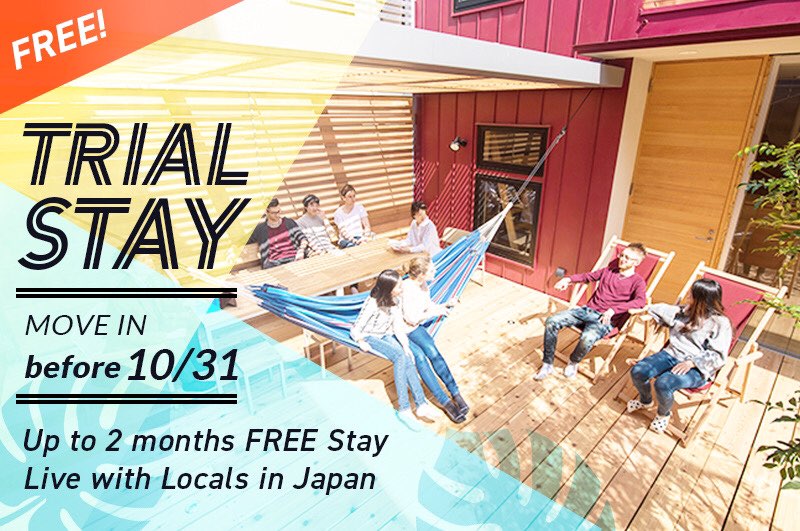 Enjoy RENT-FREE at International Share Houses in Japan
Some of the best things in life are free! Make Japanese friends and learn Japanese language while staying international share houses in Tokyo, Osaka and Kyoto!
We have many more than 25 houses for you to choose from!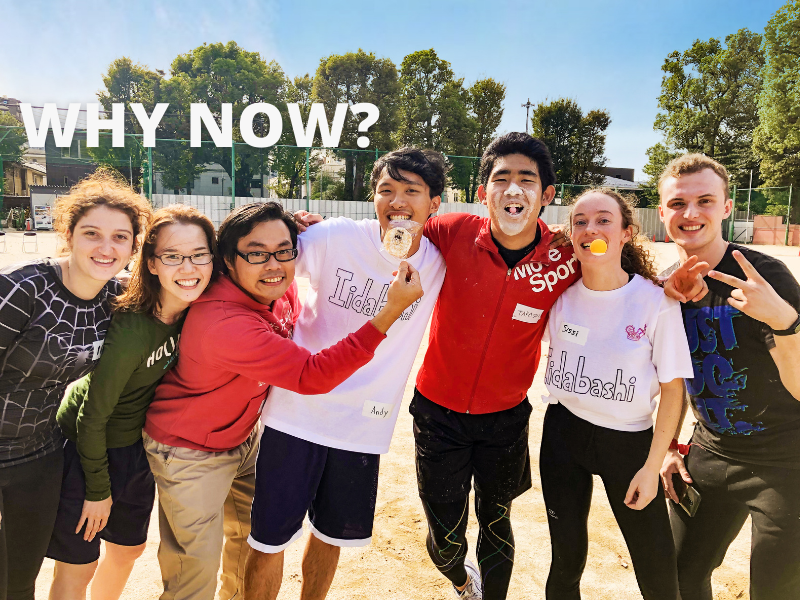 RENT-FREE for up to 2 months
Enjoy a new environment in Tokyo, Osaka, and Kyoto without worrying about the budget, because we offer you accommodation that is RENT-FREE! 
Make Japanese Friends▏ Build Strong & Lasting Friendships
With COVID, having a social life and making new friends are difficult now. This is a great chance for you to stay safe at home in a new environment with many wonderful Japanese housemates and make friends from all over the world!
Learn Japanese Language▏Learn Japanese from Native Speakers
Brush up your Japanese language skills by listening and speaking in Japanese on a daily basis! Make your Japanese learning experiences reach beyond the textbook!
With "TRIAL STAY", you can stay at BORDERLESS HOUSE without paying any rent
➤MOVE IN before October 31st, 2021★ so you can enjoy "Trial Stay" campaign to make this special discount!

◆Terms and Conditions◆
● Only need to pay the monthly utilities. (Between ¥7000 and ¥12000 )
● A deposit of ¥20,000 is required (The deposit is partially refundable)
● Minimum Stay 1 month is required
● Extension of Stay is possible! 
● Only non-Japanese who are currently living in Japan can apply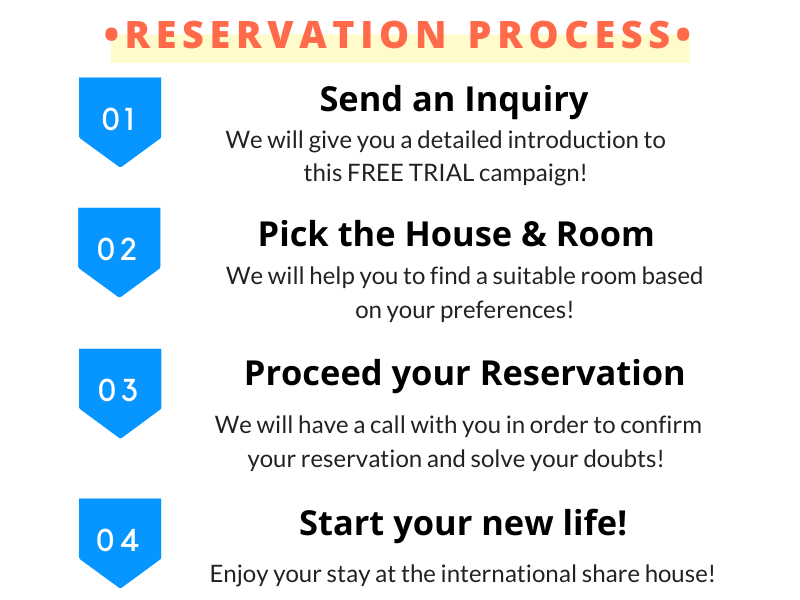 If you are interested in Trial Stay Campaign, feel free to contact us via Inquiry form, LINE, or Facebook Messenger!
★☆★CLICK BELOW! ☆★☆


AND MORE!!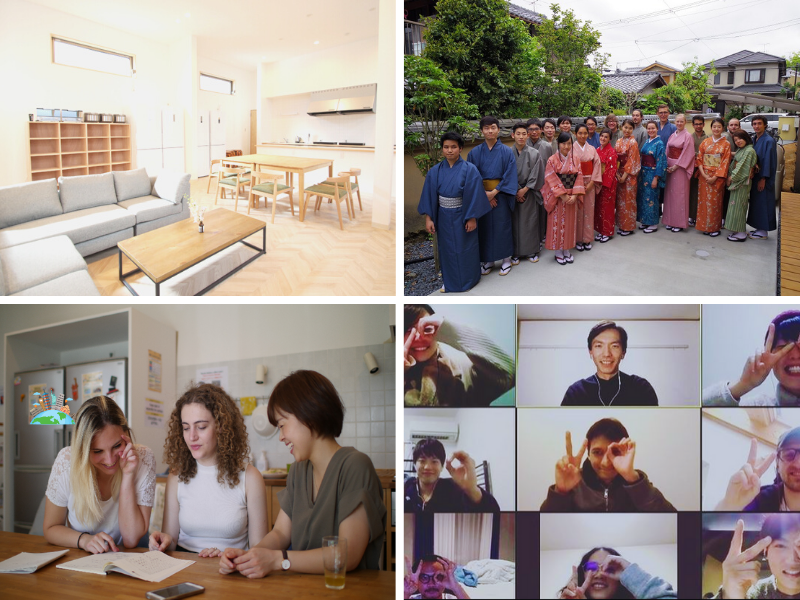 ★Comfortable Accommodation★
Free wifi, characteristic layouts with wide-open spaces where you can enjoy your share house life!
★Deeper Dive to Discover the Local Life★
Living with Japanese takes you deeper into Japan's local life and culture!

★Multilingual Environment★
Learn not only Japanese but also different languages with housemates from all over the world!

★Online activities - Language Exchange★
Make new friends from 90 other share houses in Japan, Korea, and Taiwan and meet people who share the interest and hobbies through our online activities!
Best way to make Japanese friends, learn Japanese language and create unforgettable memories!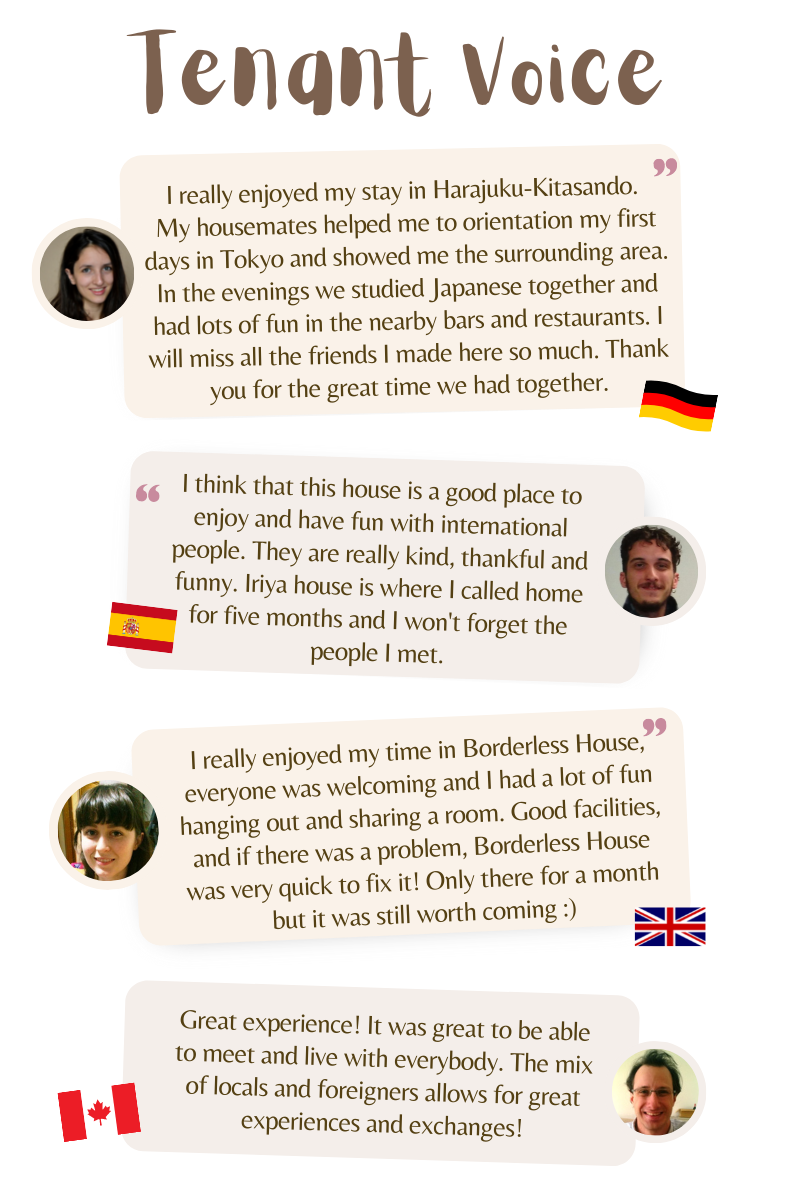 • TENANT STORIES • Check our tenants' life during COVID-19 
➔Greater Connections with Housemates during COVID19
➔Surviving Coronavirus in a Tokyo Sharehouse
➔Sharing times together as a big "family" is the best cure for loneliness during quarantine

Definitions of "FREE TRIAL period", "first month" and "second month"
<Examples>Move-in date: Aug.5 
①Staying for only 1 month
FREE TRIAL period is from Aug.5 to Sept.4

② Staying for 2 months
FREE TRIAL period is from Aug.5 to Oct.4
1st month:Aug.5 to Sept.4
2nd month:Sept.5 to Oct. 4

③ Staying for more than 3 months
FREE TRIAL ends on Oct 4.
The regular contract starts from Oct 5.
Regarding additional cost and contract term
※If you would like to rent the bedding set, there is an additional one-time rental fee - 9,000 yen. (Bedding set includes sheet, mattress pad, futon, futon cover, pillow, pillow cover, and blanket.)
※Minimum stay is one month. We make a 1-year contract at first with an agreement form that indicates the campaign terms, then you can adjust the term of your contract by giving us your moving out notice at the assigned time.
Have a special time with people from around the world at Borderless House!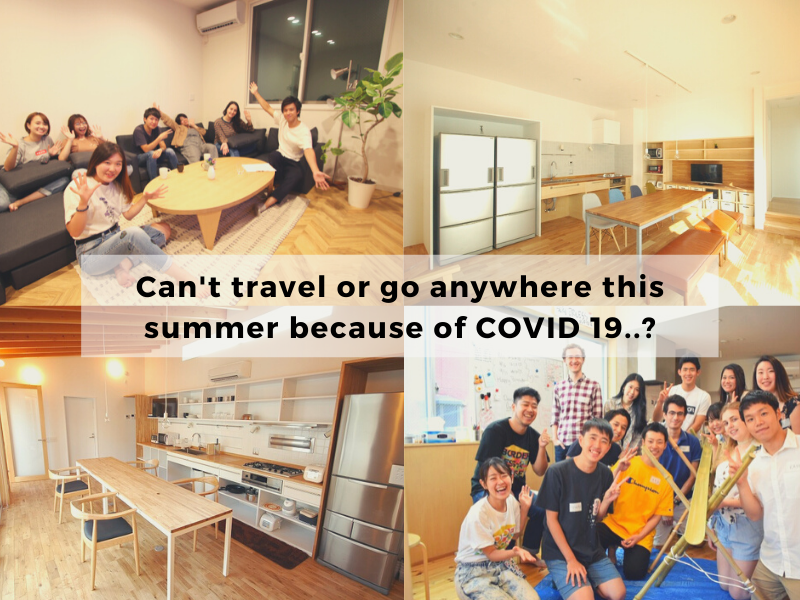 Let's enjoy your time at BORDERLESS HOUSE!
Have fun and make friends from around the world!
Enjoy RENT-FREE for up to 2 months! Just stay for one month is also no problem!
We are looking forward to hearing from you!