BORDERLESS HOUSE SHINAGAWA-OIMACHI-Share House in Shinagawa, Meguro, Ebusu
There is no vacancy at this time.
BORDERLESS HOUSE
SHINAGAWA-OIMACHI
Shinagawa・Meguro・Ebisu Area
Omori Station, JR Keihin-Tohoku Line 10 mins walk / Oimachi Station, Tokyu Oimachi Line, Rinkai Line 15 mins walk.
Community Members9Countries20tenants!
House Type
20~ people
Garden・Terrace
Non smoking house
Gender Mix
6 minutes to Shinagawa and 15 minutes to Shibuya! Newly built share house with the great access!
This newly built share house has one of the biggest wood deck in BH and such a great access that is within a 6 minute distance of Shinagawa and 15 minute of Shibuya.
Netflix is also available!

【3 train lines available! Good access to all Tokyo in a good location!】
You can reach both Omori Sta. and Oimachi Sta. on foot from the house
and those have 3 train lines in total that are JR Keihin-Tohoku Line, Tokyu-Oimachi Line and Rinkai Line.
The location is very ideal especially for those who do not like to have a long train ride to either a workplace or school
as it takes only 15mins to Shinjuku/Shibuya, 6mins to Shinagawa and 8mins to Kawasaki without changing trains.

Also, especially for those who often take Shinkansen (bullet train) at Shinagawa Sta. and also who frequently use Haneda Airport, this share house would also be optimal since it takes only 20mins from Shinagawa station to the airport!

We would also like to recommend this share house if you are a type of person who likes to spend everyday actively :)

【Town combining convenience with historic ambience】
We assure that you will enjoy exploring the town especially near the station
with a big shopping complex, old and historic arcade and local specialty's such as soba noodle restaurant and laver shops.
Moreover, there are another shopping complexes in Oimachi Sta. as well so you do not need to worry about finding a place to buy daily necessities.
Near the east exit of Oimachi Sta., you will find the tavern and bar lined whose name are 'Hiagshi-Koji' and 'Heiwa-Koji' back streets
and we guess discovering your regular drinking spot with your housemates would be definitely nice!

【Characteristic layout with wide open space! Enjoy spending time with international people in your own way!】
The one-storied share house has a spacious wood deck adjacent to a living room and it is surrounded by each room.
When you open windows between the wood deck and the living room,
there would be a 90m2-square-meter spacious space in the center of the share house that is suitable for gathering parties
such as welcome and birthday party of your housemates!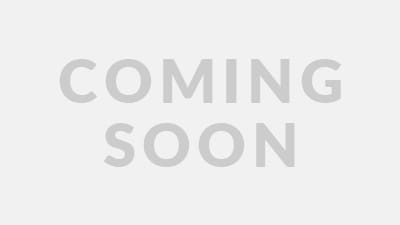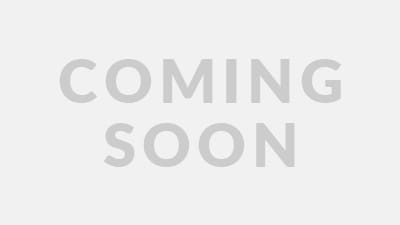 A center of daily meet-ups where the worlds meet,
A designed community where the world broadens.
"Center of daily meet-ups" consisting of a spacious patio and a living room located in the center of the house easy access from all rooms!
A house of one story with an extensive scenery a view of the wide living room all the way from the entrance through the patio.
Experience the spread of daily multicultural interactions in the share house, especially designed for the community to form.

Each rooms single & with a loft
Private space guaranteed
Fully equipped with a desk, a bed (in the loft), and storage.
All rooms with locks -security also guaranteed!
Cycle sharing for all tenants.
A wide projector screen (perfect for movie nights!)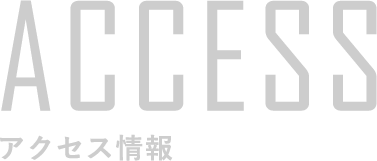 6 mins to Shinagawa, 15 mins to Shinjuku / Shibuya!
A perfect location, easy access anywhere in & around Tokyo
Not only areas in Tokyo, but also casually reachable to Kanagawa prefecture(8 mins to Kawasaki).
Shinagawa station, located near the house and in Tokyo's biggest commercial areas, is known for great convenience in access, as well as for some weekend leisure -visit for shopping, aquarium and cinemas nearby!
Also don't miss the "bay area" (in the neighbourhood), where the big park lies with lots of green, topping off one of the most attractive district of Tokyo!
The closest station
Omori Station, JR Keihin-Tohoku Line 10 mins walk / Oimachi Station, Tokyu Oimachi Line, Rinkai Line 15 mins walk.
Nishi-Oi station, JR Shonan-Shinjuku/ JR Yokosuka Line 15 mins walk.
The time required from the major railway stations
Shinjuku:15mins
Shibuya:9mins
Shinagawa:6mins
Takadanobaba:26mins
Ikebukuro:23mins
Ueno:20mins
Roppongi:22mins
Yokohama:22mins
In Common Space
4 Washing machines
4 fridges
2 kettles
2Toasters
Four wash-basin
Barbecue stoves
Parking for bicycle
5 Bicycles for sharing
High-speed Wireless Internet
Four Toilet
Two Rice Cooker
Four Shower room
TV
In Each Room
Small Chest
Loft
High-speed Wireless Internet
Desk/Chair
Air Conditioner
You need a futon set for your own.You can also rent futon us(¥8,000 just one time).
For the information on other sharehouse, concerns or questions, feel free to contact us!
Please sign up below for a room-viewing for this house!
If your favorite room is not available right now, please fill out this form.You will be notified as soon as a new vacancy comes up.
Procedure
Inquire Searching for an available room

Reserve your room or Inquire us from our website/phone.Make a reservation for room-viewing.

Room-viewing

You can also make a reservation without room-viewing.

Confirmation of room reservation

You can move-in after 2 days at the earliest. You can make a reservation from the list above.

Contract・Move-in

Making a contract either in our office or the House.
FAQ
Can I move-in soon? Can I stay only for a month?

You can make a reservation without room-viewing. So, you can move-in after 2 days at the earliest.
Minimum of 1 month-stay is required.

How much does it cost for the initial cost?

Please make payment for 15,000JPY management fee & 15,000JPY deposit.Deposit money will be reimbursed* in cash on your move-out day. (*If you still owe any cost / anything is damaged in your room, we will deduct the amount from your deposit.)

Is there any language barriers in the House?

You can find your Japanese housemates who are fluent in English. So, please no worries!
You can enjoy your sharehouse life by learning & teaching languages each other with your housemates.

Can I get along with my housemates?

Borderless House offers you great opportunities to communicate with people. Our tenants discuss & set the House rules like cleaning rules together. Through those discusstion, they create nice and comfortable life environment.
It is our pleasure to support our tenants even after their move-in. Please do not hesitate to contact us!
Search by neighboring station
Recommended Houses around this area