BORDERLESS HOUSE KITASENJU2-Share House in Ueno, Asakusa, Akihabara
Available rooms
Female×Foreign nationality
BORDERLESS HOUSE
KITASENJU2
Ueno・Asakusa・Akihabara Area
Kitasenju Station, Tokyo-Metro Chiyoda/Hibiya Line 3 mins walk
Community Members7Countries20tenants!
House Type
20~ people
Non smoking house
5mins walk from the station
Gender Mix
Rooftop
With theater equipment
Great access that you can reach Akihabara in 10mins and Ueno in 15mins! This brand-new house opened! Only 3mins away from the nearest station!
【Kitasenju area has been selected as the most well-kept-secret place in Tokyo for the third successive year!】
This area has big shopping complexes as well as coffee shops, a rental DVD shop, a bank in front of the station but on the other hand, you will find traditional streetscape with classic styled shops once you walk into small streets.
There are also nice bars and cafes whose building were used to be an old folk house and we believe that you will discover the attractive mixture of old and new in the city.
Kitasenju area has also lots of local events on a daily basis such as yoga class at a public bath (sento) and music concert in a shrine located near the house, we are pretty sure that you will have unique and Japanese-like experiences if you live in this house!

【5train lines available and it takes 3mins only to get to the house from Kitasenju St.!】
Kitasenju has 5train lines including Tokyo Metro Chiyoda Line and Hibiya Line and you need only 10mins to get to Akihabara without changing of trains.
About 5mins to Nippori St. where Akamonkai Language School is located and 10mins to Naka-Okachimachi St. where Intercultural Institute is located.
We would like to recommend this house especially to those who do not like to have a long walk to your nearest station!

【Tenants have a regular event once a month!】
Regular events will be supposed to be held at least once a month organized by TENANTS! House event will be like a birthday party for one of your housemates, welcome party for a new tenant, movie night with a home theater provided in the house or just spending a summer evening in the roof balcony with a beer ;)
If you are a person who likes doing something fun, having fulfilling days with housemates or likes doing something with lots of people, you can have them all your own way in this house!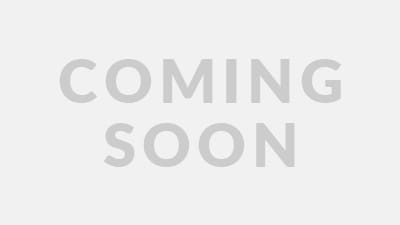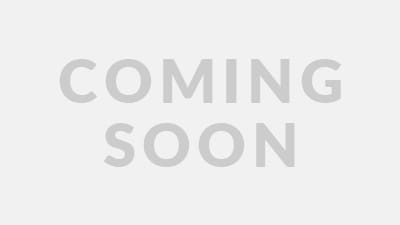 The closest station
Kitasenju Station, Tokyo-Metro Chiyoda/Hibiya Line 3 mins walk
Kitasenju Station, JR Joban Line 5 mins walk
Kitasenju Station, Tsukuba Express Line 5 mins walk
The time required from the major railway stations
Shinjuku:29mins
Shibuya:35mins
Shinagawa:32mins
Takadanobaba:24mins
Ikebukuro:20mins
Ueno:9mins
Roppongi:30mins
Yokohama:50mins
In Common Space
Four Shower room
4 fridges
4 Washing machines
3 rice cookers
No parking for bicycle and bike
microwave with oven function
Kettle
Toaster
Four wash-basin
Screen
High-speed Wireless Internet
TV
Four Toilet
Projector
roof balcony
In Each Room
Bed
Air Conditioner
You need a futon set for your own.You can also rent futon us(¥8,000 just one time).
Desk/Chair
Small Chest
High-speed Wireless Internet
For the information on other sharehouse, concerns or questions, feel free to contact us!
Please sign up below for a room-viewing for this house!
If your favorite room is not available right now, please fill out this form.You will be notified as soon as a new vacancy comes up.
Procedure
Inquire Searching for an available room

Reserve your room or Inquire us from our website/phone.Make a reservation for room-viewing.

Room-viewing

You can also make a reservation without room-viewing.

Confirmation of room reservation

You can move-in after 2 days at the earliest. You can make a reservation from the list above.

Contract・Move-in

Making a contract either in our office or the House.
FAQ
Can I move-in soon? Can I stay only for a month?

You can make a reservation without room-viewing. So, you can move-in after 2 days at the earliest.
Minimum of 1 month-stay is required.

How much does it cost to move in?

Initial fee 50,000 yen (30,000 yen key money and 20,000 yen deposit are included) and the first month's rent and utility fee have to be paid within three business days after the reservation is confirmed. If you would like to rent the bedding set, there is an additional one-time rental fee - 8,000 yen. (Bedding set includes sheet, mattress pad, futon, futon cover, pillow, pillow cover, and blanket.)Maximum 20,000 yen is refundable on the moving-out day.(If there is any unpaid payment, we will deduct from the deposit)

*Rent and utility for the first month are calculated on a pro-rated basis from the day you move in.
*If the room you reserved is currently available, your rent starts 2 weeks after you sent us the reservation at the latest. If the room will be available from a certain day, your rent will start 2 weeks after the available day at the latest.

Is there any language barriers in the House?

You can find your Japanese housemates who are fluent in English. So, please no worries!
You can enjoy your sharehouse life by learning & teaching languages each other with your housemates.

Can I get along with my housemates?

Borderless House offers you great opportunities to communicate with people. Our tenants discuss & set the House rules like cleaning rules together. Through those discusstion, they create nice and comfortable life environment.
It is our pleasure to support our tenants even after their move-in. Please do not hesitate to contact us!
Search by neighboring station
Recommended Houses around this area