【BORDERLESS HOUSE TENANT ONLY】Enjoy your✧✦ SPECIAL JOURNEY ✦✧overseas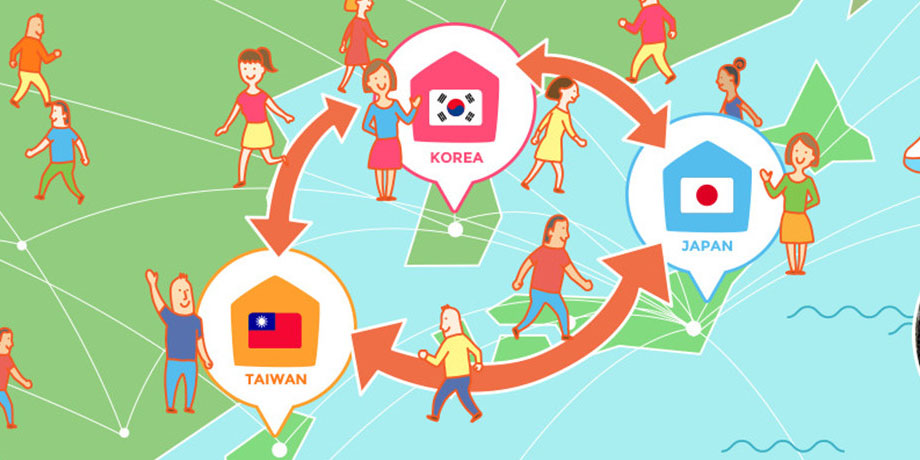 Currently BORDERLESS HOUSE has over 120 share houses running in Japan (Tokyo, Osaka, Kyoto), Korea (Seoul) and Taiwan (Taipei).
Through living in BORDERLESS HOUSE and participating in HOUSE EXCHANGE PROGRAM, you can enjoy your journey in these three popular tourist countries in Asia!
By living with locals, you will have great opportunities to enjoy the city like a local! Local living trips offer the best kind of culture shock where you don't just travel there, you experience the real cultural characteristic. You can also have amazing adventures with your housemates from all over the world!
When you look back at those moments, you'll realize that they are one of a kind experiences that not every traveler gets. You will have the one and only, the best and most memorable moments!
The best thing is – this program is FREE for BORDERLESS HOUSE tenants.
What are the special features of House Exchange Program?
1.Cost saving for your accommodation
One of the biggest travel expenses is accommodation and that's what we are going to help you with. If you are currently a BORDERLESS HOUSE tenant, you can stay at any of BORDERLESS HOUSE completely free of charge through House Exchange Program!
With this program, you will save a lot of money from accommodation which means you'll have more money to spend on the things you want to do.
2.Simple and Easy to join - Without complicated procedure
All you have to do is sending us your application on BORDERLESS HOUSE website.
We will help you to arrange your stay from the beginning to the end once we received your application form. Besides, our staff will contact you directly to hear out your preference or concern at any time to plan your satisfactory journey!
3.Staying with local housemates in an international share house - Whatever it may be, locals know best.
House Exchange Program is not about finding a free place to crash, but it is all about meeting locals who can give you the best tips on exploring their city.
You will have the opportunity to make new friends, locals and people from different countries of the world on the very first day. It gives you different types of experience from ordinary travel, meet interesting locals and new friends, hear awesome stories, as you experience things from the other side of the coin.
By encountering with our tenants in different countries, experiencing different cultures and traditions with them, seeking life experiences that might change and define you as a person.
Application requirement
Cultural exchange is one of the most important purposes of this program.
We hope that you can spend your time with your housemates to share your stories with each other. Also hope everyone brings benefits after returning to their countries.
In return, your housemates would learn from you that all of you can gain a mutual respect and understanding for new cultures. For this purpose, please plan your stay for at least one week, and up to a month. Below is the application requirement:
1. Tenants who is currently living in BORDERLESS HOUSE
2. Minimum period of staying is one week and maximum period is one month.
How to apply?
Step1.
Apply from BORDERLESS HOUSE website ▶▶
http://www.borderless-house.com/houseexchange/houseexchange_form/
Please give us your information of your plan, such as: staying period, expected move-in and departure date and time, expected area for your stay…etc.
Step2.
Once we receive your application form, our local staff will contact you directly and based on your preferences, we will search for a suitable house and room for you.
If you have any questions or concern, you can also ask us directly, we will be more than happy to help you and answer you as soon as possible.
Step3.
After confirming all the request with you and determining the house for your stay, we will reserve the house and arrange your move-in and move-out time for you.
We will also give you the information of meeting on your arrival day.
Step4.
On your arrival day, our staff will come to pick you up at the meeting point and take you to the house. Then you can start to enjoy your vacation with your housemates! Till your departure day, we will come to assist with your check-out on the day you leave.
Tenants' voice of House Exchange Program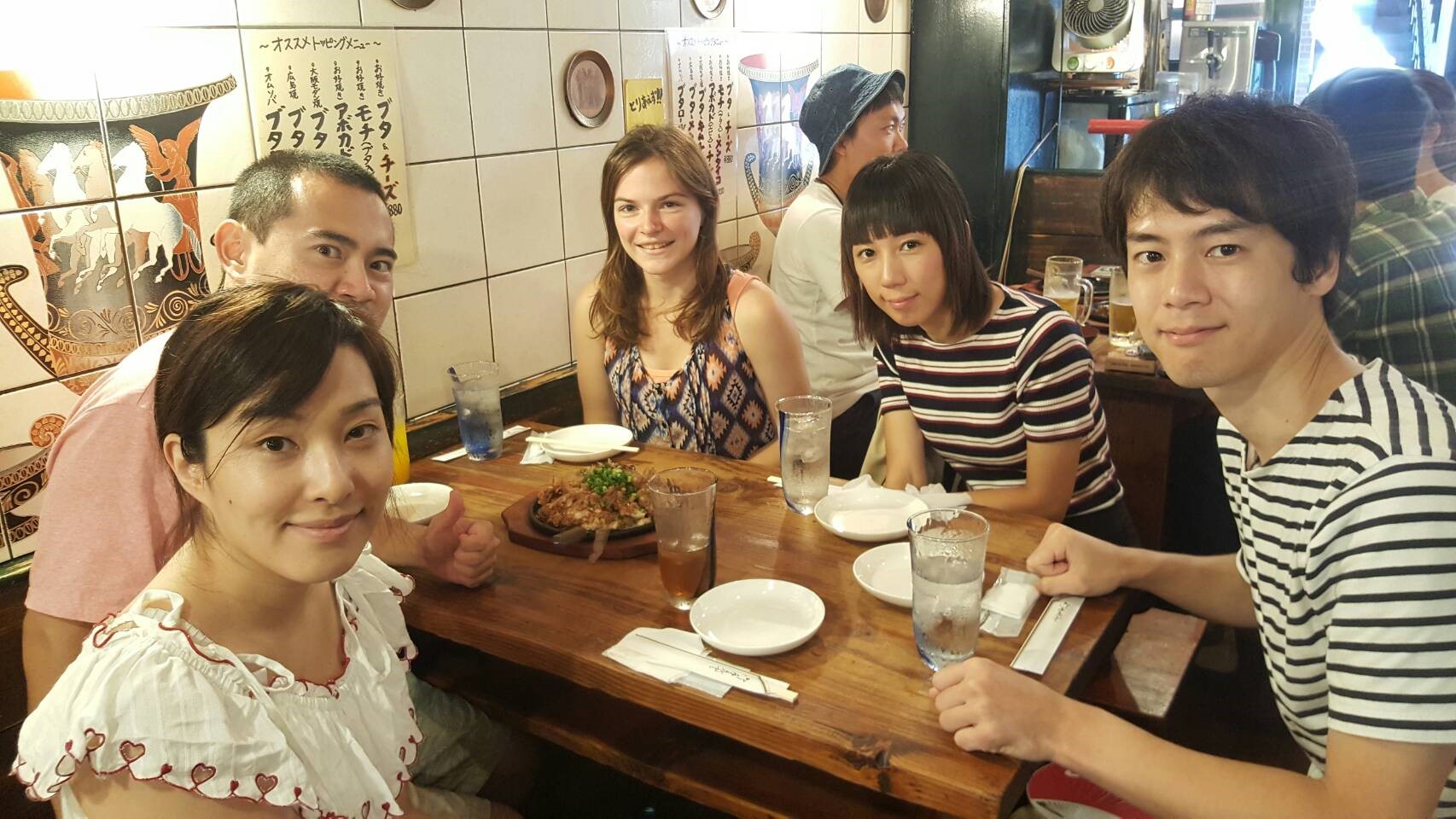 ★Abby ( Taipei → Tokyo )★
My trip to Japan was great! I spent a week in Tokyo traveling around to my favorite places and visiting friends I made when I studied abroad in Japan last year.
Living in a BORDERLESS HOUSE in Japan allowed me to make new friends and explore some new parts of Tokyo that I had never visited before. Even though I was only in Japan for a week, I had the chance to go out with my housemates to a local okonomiyaki restaurant.
Okonomiyaki is one of my favorite Japanese foods, so I was very happy that I got to eat such delicious local food while getting to know other BORDERLESS HOUSE residents.
Some of my housemates had never visited America or Taiwan, so it was fun to share our stories and experiences.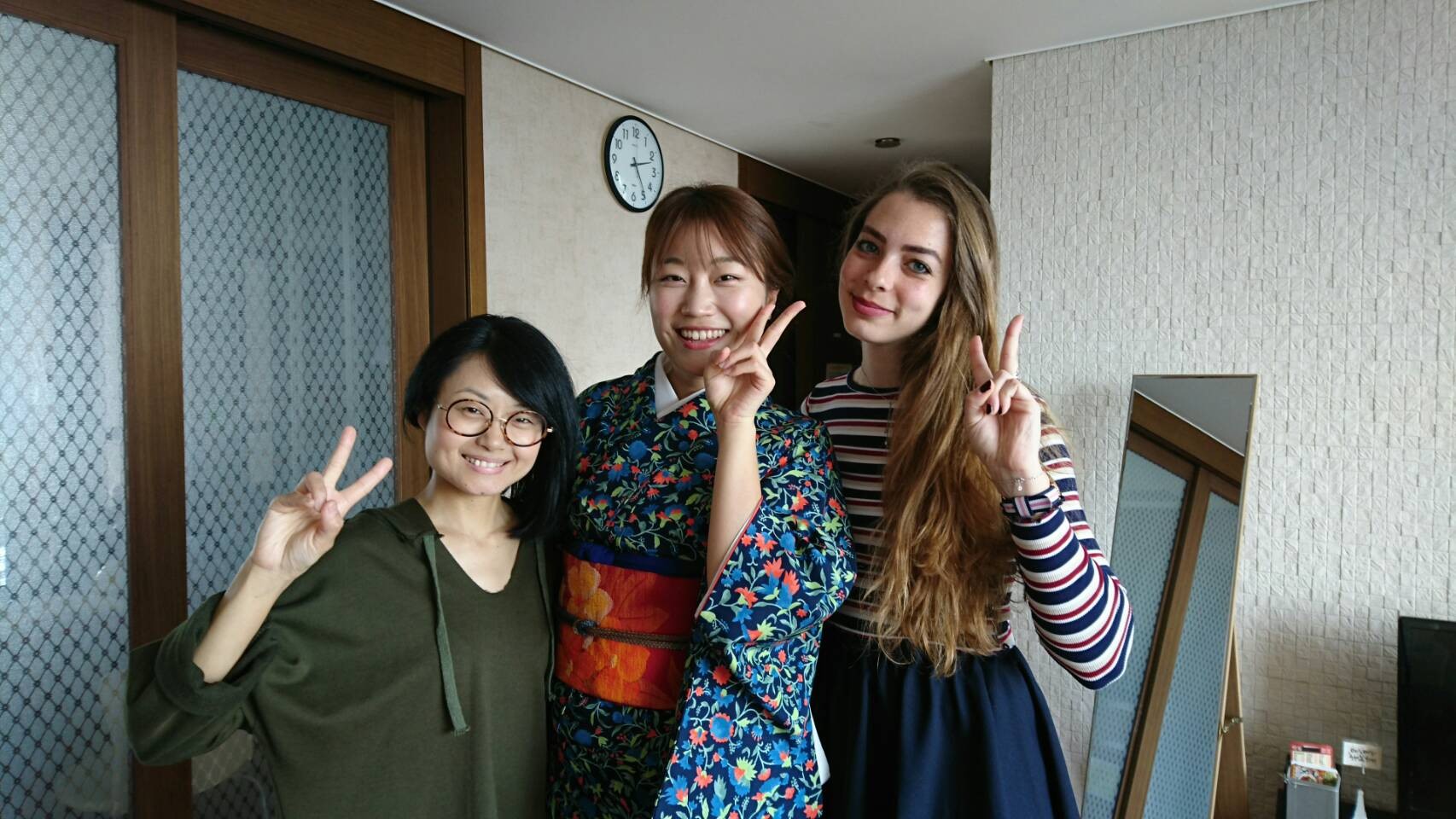 ★Emi ( Tokyo → Seoul )★
I was really happy that I could make many friends in here Seoul. Although they are going to school or work, they always helped me a lot. I got really helpful information from them all days!
I am interested in cooking, especially learning how to make foreign food. So I decided to take a cooking class in Seoul with my housemate. It was really good time learning how to cook some Korean dishes. I would like to make this dish for my housemates in Tokyo someday!
During the term of my stay in Seoul, I had many nice experiences with all the housemates. I think if I did not participate this program, I could not have local friends like this! If I can get more vacation from company, I would like to participate this program again! Thank you Borderless, I could make many good memories because of this program!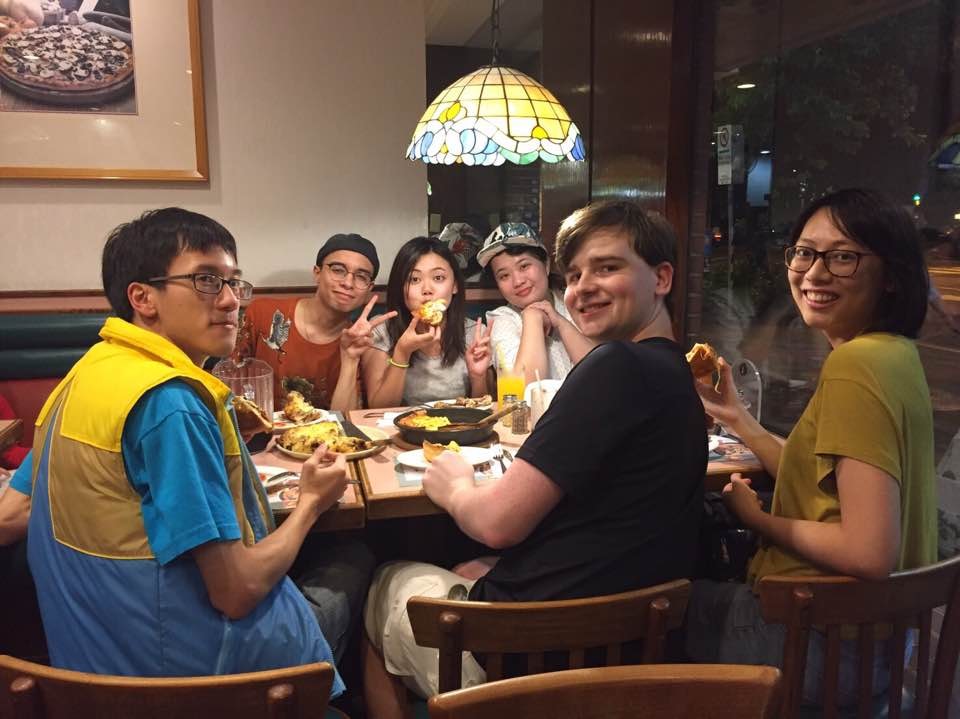 ★Humberto ( Seoul → Taipei )★
My trip was overall really exciting, I caught up with friends and made awesome new friends. It was nice having people show me around while recommending new foods.
The most memorable moments would have to be the midnight bike rides
that only Taipei has to offer. I truly enjoyed exploring the nightlife with a simple bike ride with share housemate.
My only comment or advice would be to experience BORDERLESS HOUSE Exchange Program. Because it offers you friendships that can help settle you in and guide you~
Let's cross the border!
Meet and make new local friends right after your arrival.
With this program, your trip will be more fulfilling than ordinary sightseeing!
Expand your world and make new friends in BORDERLESS HOUSE JAPAN/KOREA/TAIWAN!!
We are waiting for YOU!!!!!