【Tenant's interview】How to Enjoy the Shopping Street Surrounding the Share House~
Borderless House owns 67 share houses around Tokyo, and each house is attractive in its own way!
But, you probably can't imagine how it feels like, living in a share house...
So this time, it's a new series of Tenants introducing their community and surrounding area of the house!
Series number 1 of feeling as if you moved in the house! There will be two parts this time!
Introducing Borderless House Itabashi-Kuyakushomae, a medium sized share house with maximum of 16 people!
Area around the house is very convenient! Traditional shopping street and active share house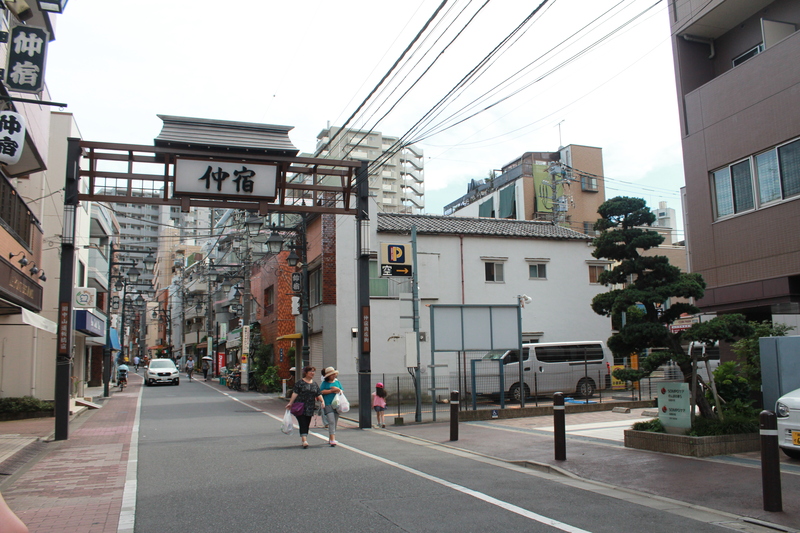 The area around the house is very convenient.
It's only 2 minutes walk from the nearest station!
And, there is a traditional shopping street right in front of it.
When you get to the station, the delicious smell from the shopping street gets you hungry.
Its an exciting way back home thinking, "What will be my dinner today?"

Many many "Yayoya!" Share seasonal, delicious vedgetables!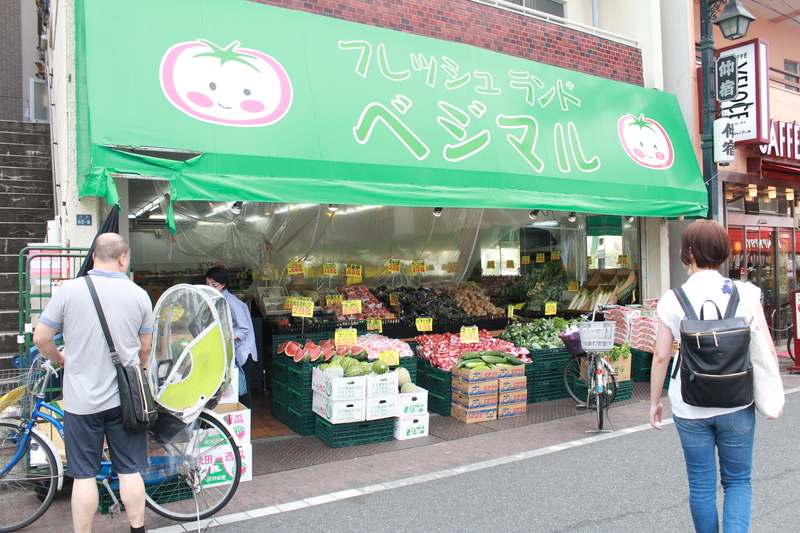 Many traditional shops are in the shopping street.
Among them, there are many "Yaoya!"
Surprisingly, there are 5 in the shopping street!! All of them sell really cheap seasonal vegetables.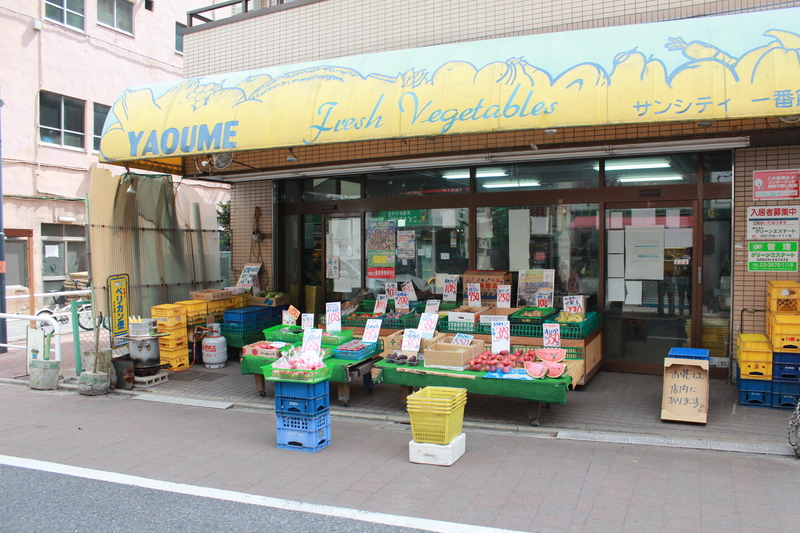 Vegetables that may be expensive in supermarkets are affordable in "Yaoya."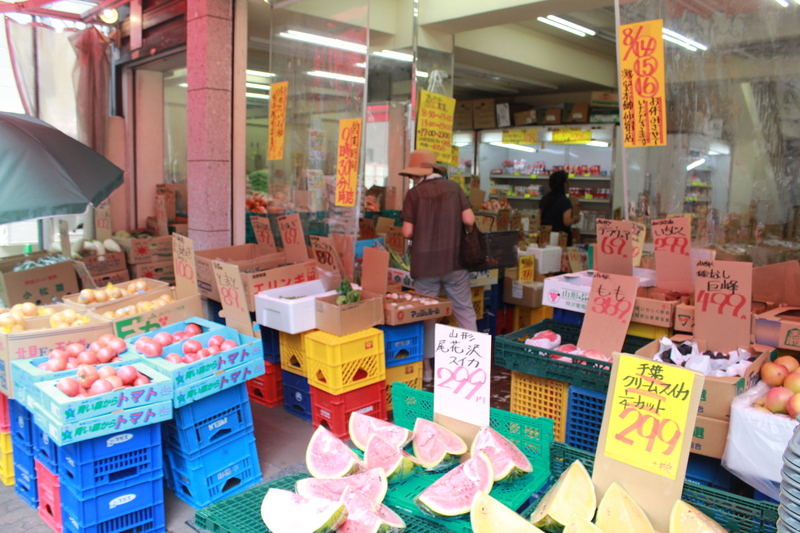 "Shopping is always fun when we all go together, since owners are surprised to see foreigners and they remember our faces. And so, we get extra goods! I've tried many new things since being independent from my parents, and cooking is something I've learned to love!"
Walk and eat around when you're a little hungry. Delicious eating place in the shopping street.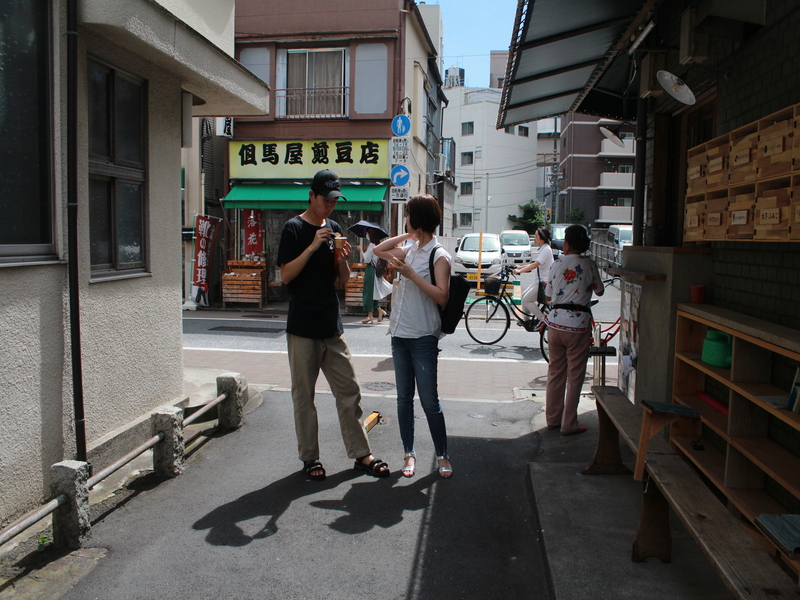 The most recommendation is walking and eating around the shopping street with housemates!
Many shops also have take outs, so they are recommended for potluck parties.
Today, Mr. S will introduce 4 delicious shops around the house!
The secret sauce is super tasty! Yakitori shop, Torishin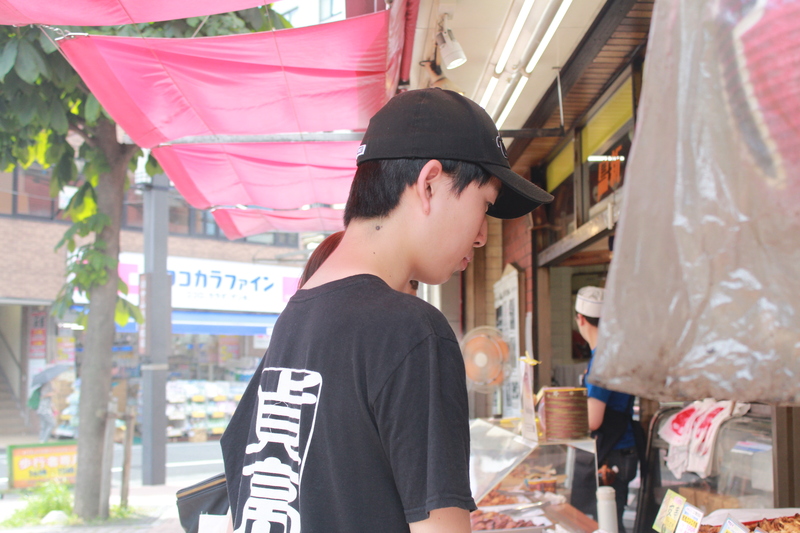 The Yakitori shop that is 40 seconds walk across the house has excellent Yakitori with their own original sauce! For eating around, they cook right in front of you.
You can also bring it home, and Mr.S says, his housemates often bring them home!
Hot and soft! Introduced in TV shows, a Takoyaki shop, Iwacchi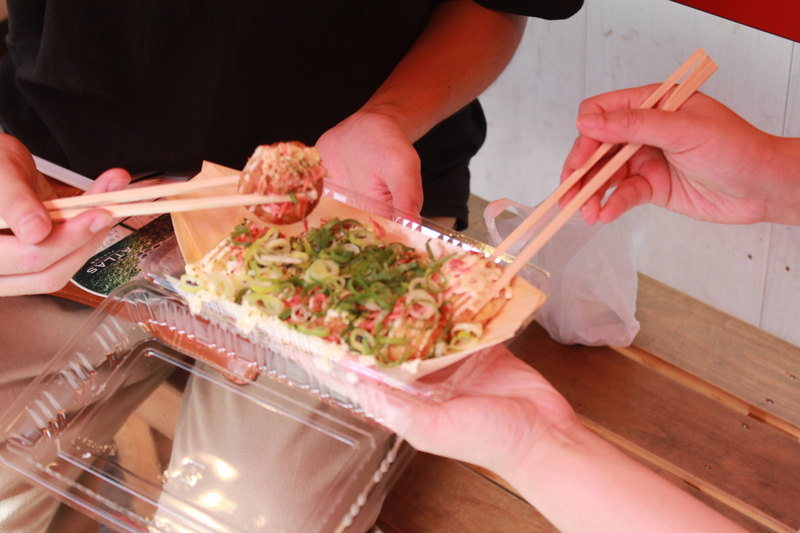 The Takoyaki shop that is a short walk away from the shopping street is also a hidden, but famous shop.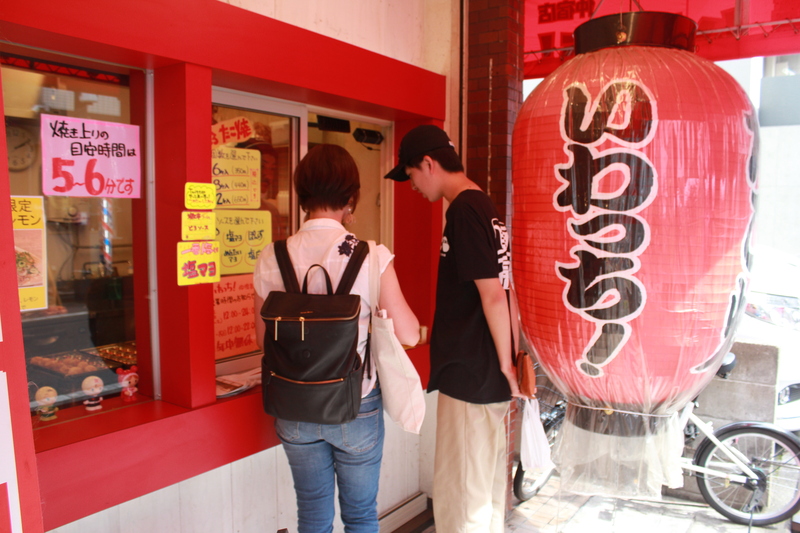 We also make Takoyaki at home, but sometimes we feel like eating bought ones! A smell and taste that can not be made at home!
Why not have a sandwich party sometime? Stuffed with ingredients, SunSun Kure-ru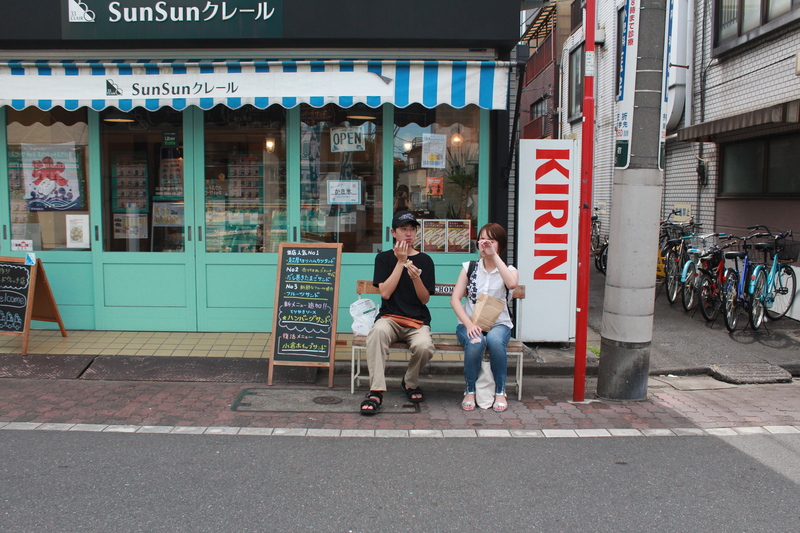 This sandwich shop has been featured on TV. Ingredients are stuffed, and you can order Horus d'oeuvre, so it can be brought to picnics or Cherry blossom viewing!
The rich ice cream is addicting once you eat it! OTONARI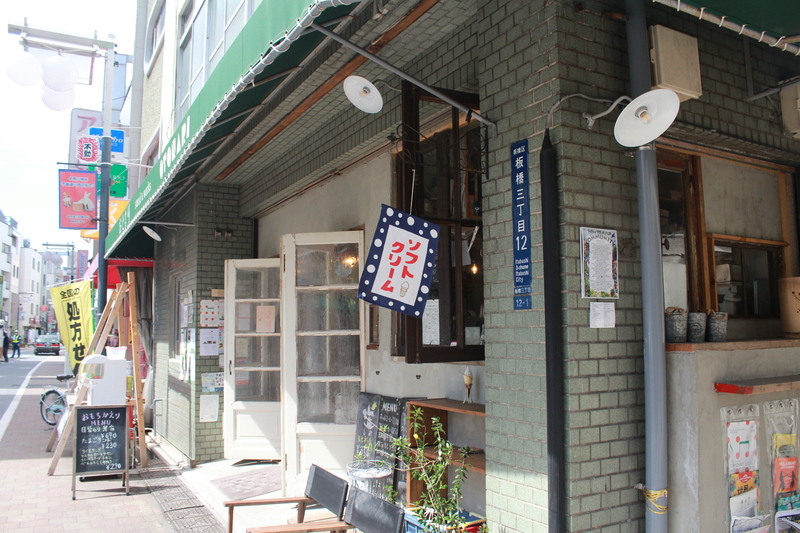 A cafe& co working space, 2 minutes walk from the house!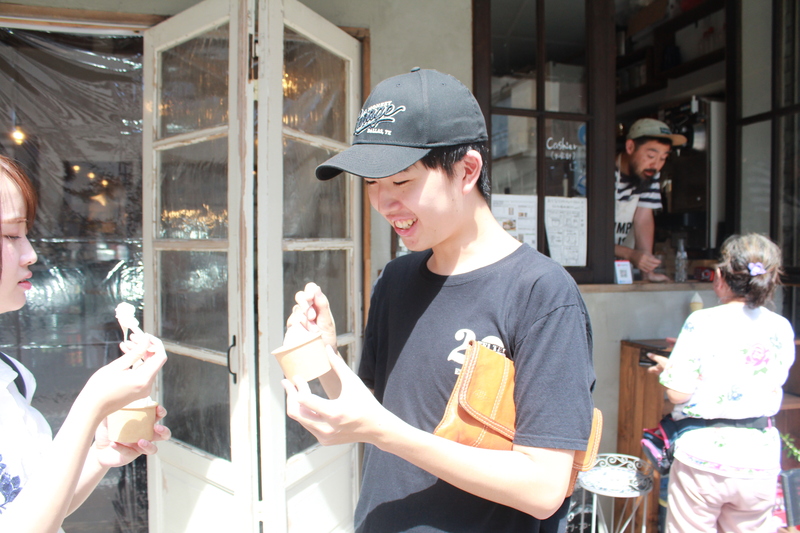 The rich ice cream is of course recommended, but there's also a lunch menu that changes daily. Also, there's a co working space that is perfect for when you want to work outside of house.
Come to Borderless House Itabashi-Kuyakusho Mae!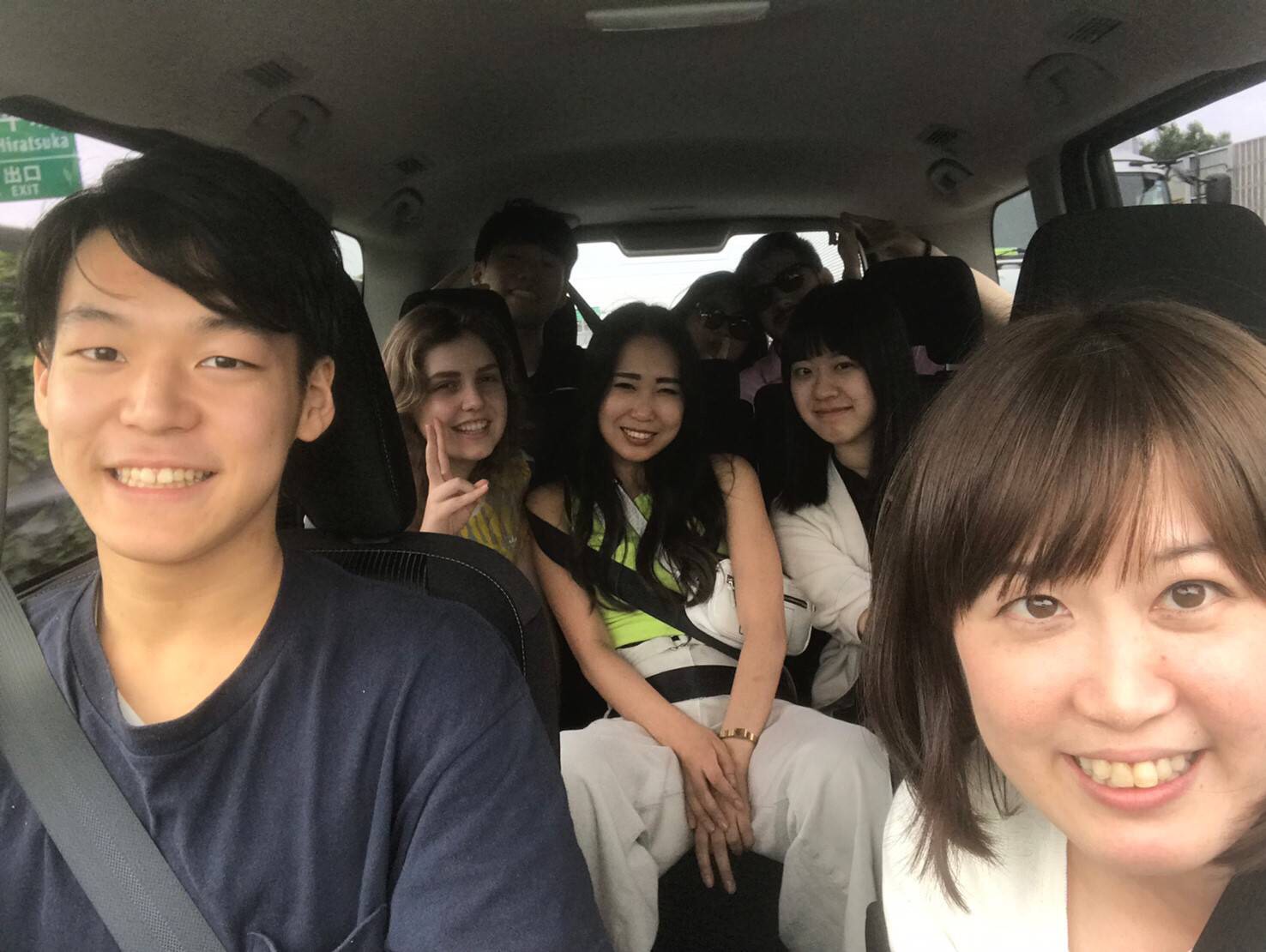 Appeals of Itabshi-Kuyakushomae House are!
Meeting a lot of people in a 16 people living house!
Interactions emerge from walking past the living room!"
Good location surrounded with a wonderful shopping street!
These three points! There are many other recommendation points, but can't write it all!
Find out more by acutally living there!
That's it for report on feeling as if you moved in the Itabashi-Kuyakushomae House featuring Mr. S!