No Key Money! Let's Jump into Borderless House Family!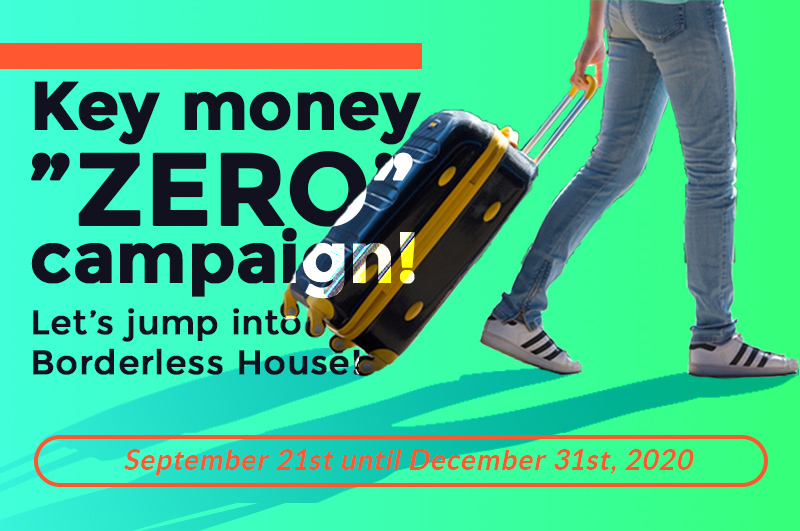 Hi, everyone, this is Ting from Borderless House.
Autumn is coming! How's your quarantine life been so far? 
I believe that during quarantine time, many people's ordinary life still goes on but might look and feel a little bit different, especially for those who are living alone. As having a gathering with friends or traveling has become a rarity for all of us, no matter how much you enjoy living alone, you may feel lonely from time to time.
If you are currently living alone in Japan, or if you are thinking of moving to Japan but worried that you will have to deal with loneliness in a foreign country by yourself, here's good news for you!
Borderless House Tokyo has launched a Special Campaign for foreigners who would like to experience a family-like atmosphere and environment in Tokyo!
Autumn Campaign: No Key Money! and more!
Usually, there is a 30,000 yen Key Money when you make a reservation at Borderless House. But from September 21st until December 31st, 2020, you can book a room with us with NO KEY MONEY! 
※Your actual move-in day doesn't have to be within 2020. You can arrange your move-in day after 2020, but you have to complete the reservation procedures by December 31st, 2020.
There are also more campaigns that can help you save money, let's check!
◆

Campaign Content:

Hold your room for FREE until your actual move-in day!

※Usually, we can only hold the room for you up to 2 weeks, and the rent will start 2 weeks from the day you make the reservation.

◆

Campaign Period:Now ~ October 31st, 2020
◆

Campaign Content:After you move into Borderless House, when you refer a non-Japanese friend to move into Borderless House, you will be rewarded a

10,000 yen discount

; when you refer a Japanese friend, you can get a 5,000 yen discount as a reward.

The more friends you refer, the more discounts you can get!
◆

Campaign Period:Now ~ December 30th, 2020
Warm welcoming atmosphere makes you feel like home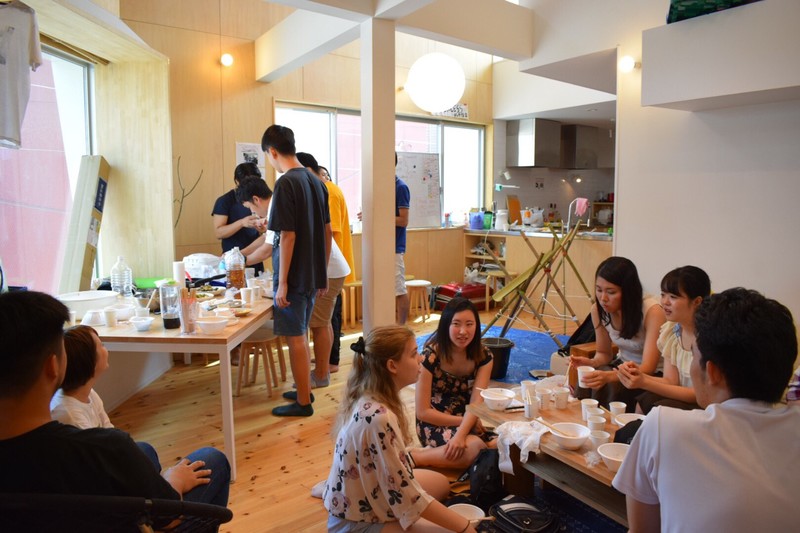 It feels great that there's always someone who gives you warm greetings when you come home exhausted from school or work. When living at a share house, you would always have someone to share your ups and downs with, this can be significant when your family or friends are living far away from you. You can have good times chatting or cooking with your housemates in the common spaces, meanwhile, you can also enjoy your private time and personal space in your own room. And these benefits can only be gained all together at once when you are living in a share house.
Living at Borderless House also brings you an opportunity to interact and be friends with locals, which also might not be easy for you if you live alone by yourself. Living with locals can expose you to the local culture and community. It opens the door for you to freely explore the country in your daily life.
Most important of all, at an international share house, it helps you to learn about different customs and languages of various countries and to understand their perspectives and lifestyles as well. It's absolutely a great chance for you to grow your global mindset.
The Tenants Voice - Help you make better decisions with their experiences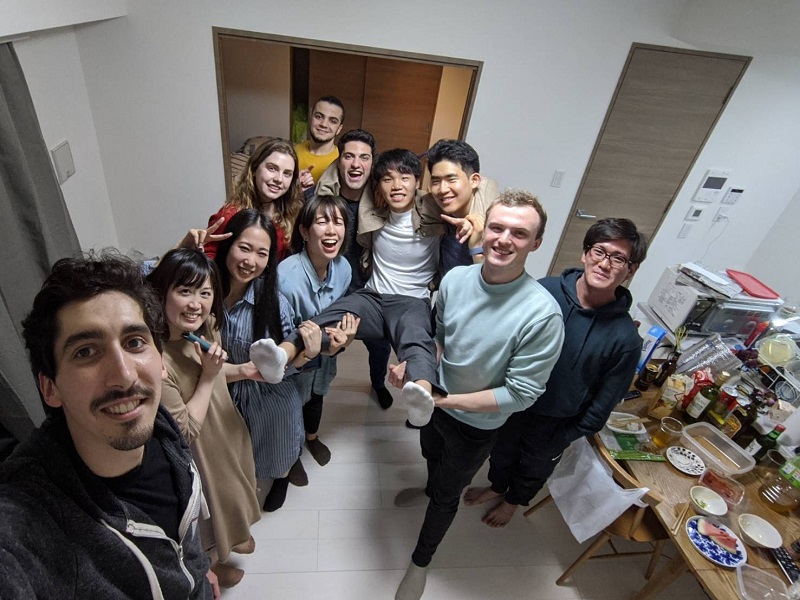 Let's take a look at some true stories from our residents and listen to what they say about living in a share house during quarantine time.
I hope these stories will help you make your decision of moving into Borderless House.
【Tenant's Story】Sharing times together as a big "family" is the best cure for loneliness during the quarantine.
Danielle from Borderless House in Kyoto: "Sharing these isolated times together as a big "family" is the best cure for loneliness so many people must have felt during quarantine, I'm glad I have people I shared those times with!"
【Tenant's Story】Greater Connections with Housemates during COVID19
Ashleigh from Borderless House in Tokyo: "I have really appreciated staying in a sharehouse at this time. I think I would go crazy if I wasn't able to hang out with friends at all and a handful of them suddenly had to go back to their home countries anyway. I already considered myself lucky to be coexisting with a group of amazing people, but I believe this time together has given us a stronger connection."
※Please note, some campaigns can not be applicable at the same time.
If you have any questions regarding the campaign or if you have an interest in knowing more details of our share house, please feel free to send us an inquiry here▶Inquiry Form