【Special Program】 Joining from America at 5 o'clock in the morning?! What makes Borderless House Language Exchange so appealing?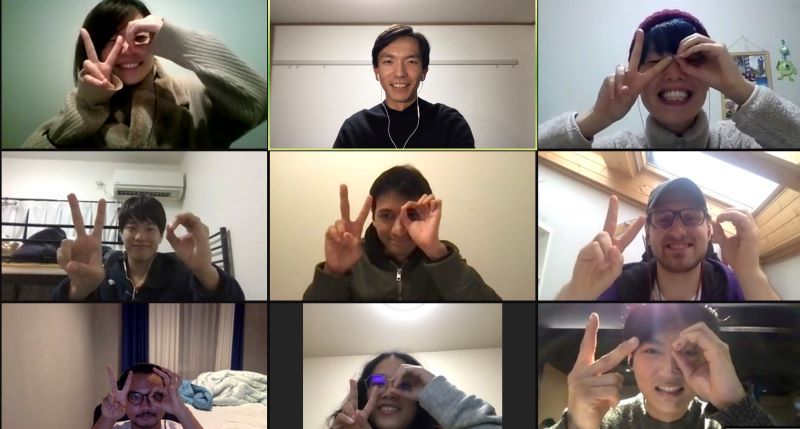 Hello! I'm Yuuka, the most talkative staff in Borderless House!
Today, I would like to introduce Borderless House's original language exchange program = Group Language Exchange, which I recommend as a talkative person!

Group Language Exchange is a language exchange activity between Japanese and English which a small group of 3-5 people enjoy by talking about common topics.
・ Those who want to study in Japan when the coronavirus situation settle down
・ Those who gave up studying in Japan this year
・ Those who want to practice out Japanese in actual communication

We recommend Group Language Exchange to all of you!

And, if you are wondering about #Group Language Exchange on Borderless House Instagram and want to know more details, please continue reading!
It is worth getting up at 5 am!? Group Language Exchange participants from all over the world
Now you know the outline of Group Language Exchange, and you may be wondering what the participants are like, right?

I will let you know with some photos!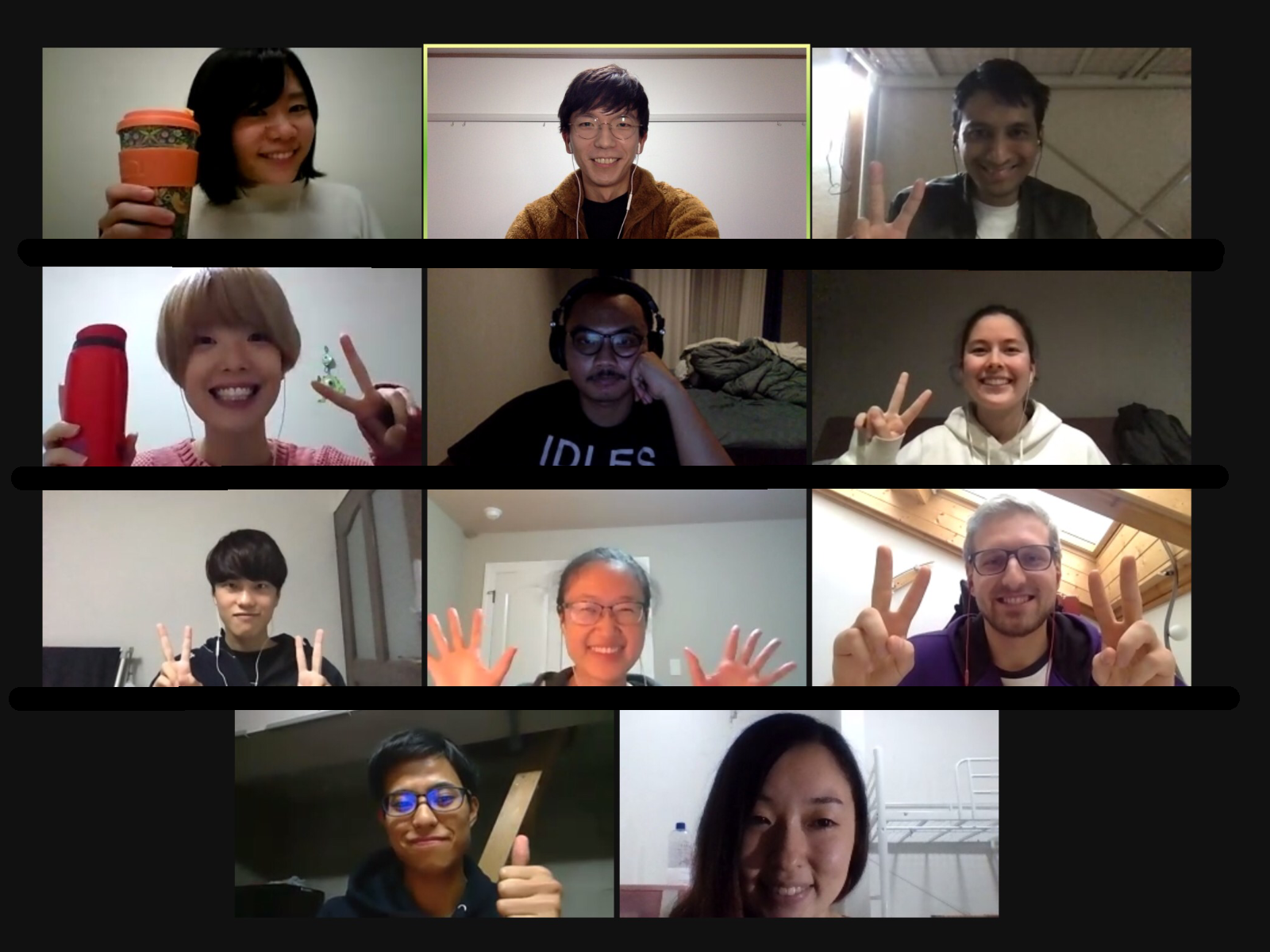 This is from November 2020.
At first glance, the online screen looks like what we often see these days ...
If you look closely, you will find the participant in daylight even though the starting time was 19:30 pm JST…!
That's right! This program is open to former residents of Borderless House, so everyone is participating from various places!
Even after returning to their home countries, former residents who want to study Japanese participate regardless of the time difference!
(I'm quietly impressed by the fact that this gathering is only possible online)
In this session, we had participants from Germany, Indonesia, the United States, France, and so on. There was a participant who got up at 5 o'clock in the morning to participate! I was very happy that they enjoyed it.
"If you want to escape from dull exercises from your textbooks, why not learn it in a more natural way by speaking to native speakers of your target language? ? "
A message from one of the participants to those who cannot decide to participate yet.

It will be a great opportunity to output what you learn, so we would like more people to use this program for their language learning!
Demon Slayer the recent major trend can be a topic too!? Choose your favorite topic and participate!
After checking out those fun photos, now you want to know how you could participate in this program, right?

It's easy to join!

The dates of Group Language Exchange will be announced by email or LINE @ at the beginning of each month, so all you need to do is to register using the application form there!

After registration, the staff in charge will send you the details by email, so please check it and join us online on the day.
* Held on Zoom which allows online video chatting.
When you submit this application form, you can choose the topic you are interested in!

Topics include traveling, music, what you want to do in the future, cooking, arts, movies, animation, etc ...

Recently, Kimetsu no Yaiba(Demon Slayer) has also become one of the topics in response to the enthusiastic requests of the participants!
It's also popular overseas and everyone knows it. I have a feeling that it will become a common language ....!

By the way, I have seen only two episodes so far, so I'm planning to see the rest during the New Year holidays!
Worried about online participation and your language skill? Don't worry too much!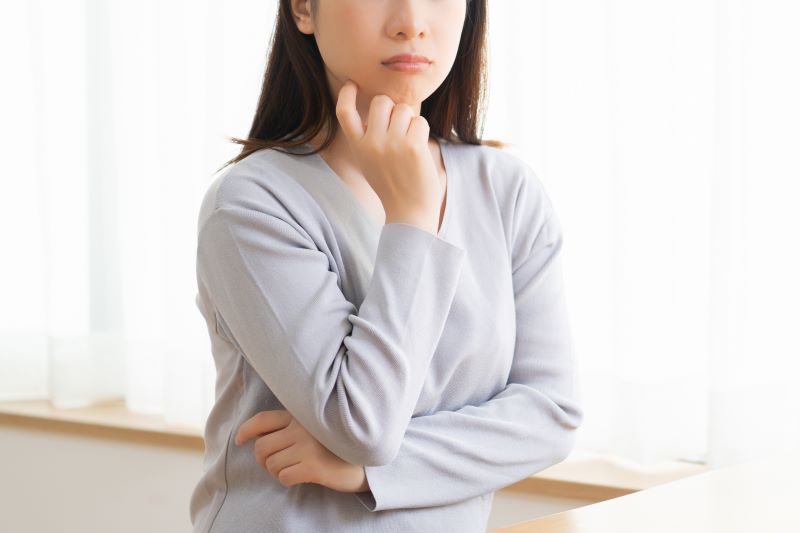 "I'm happy to be able to choose a topic that interests me, but I'm still worried about the online communication that I am not used to and overall language skills…"

We would like to introduce you the features of Group Language Exchange that even beginners can feel at ease!

➀ Since this program is limited to those who have lived in Borderless House, many people are enthusiastic about international exchange, and you can get to know each other immediately!

➁ You will chat with 3 to 5 members in a small group, so you can get to know each other well and talk easily!

➂ There is a facilitator who will support the group, so it will be okay even if you cannot speak well.
Above all, everyone here understands how difficult to learn a second language.
So, no one will laugh at you when you try hard to find your words or cannot speak well.

Actually, many participants are willing to help you with what you do not understand. This may be the biggest feature of this program.

There are many people who want to improve their English skills just as you want to improve your Japanese skills.
That would be great if you could join us!
Lots of original programs that you can't experience anywhere else!
I would be very happy if this blog helped you to know the details of Group Language Exchange and to make up your mind to participate!

However!
Borderless House's original program = Borderless Mates Program offers many more attractive programs!
"I want to connect with this kind of person!" A program where you can meet a lot of different Borderless Mates.
Club activities where you can enjoy activities together through common interests, etc.!
If you are interested, please check the website below!