Arriving in Japan During COVID-19▏Quarantine Stay(April 8, 2021)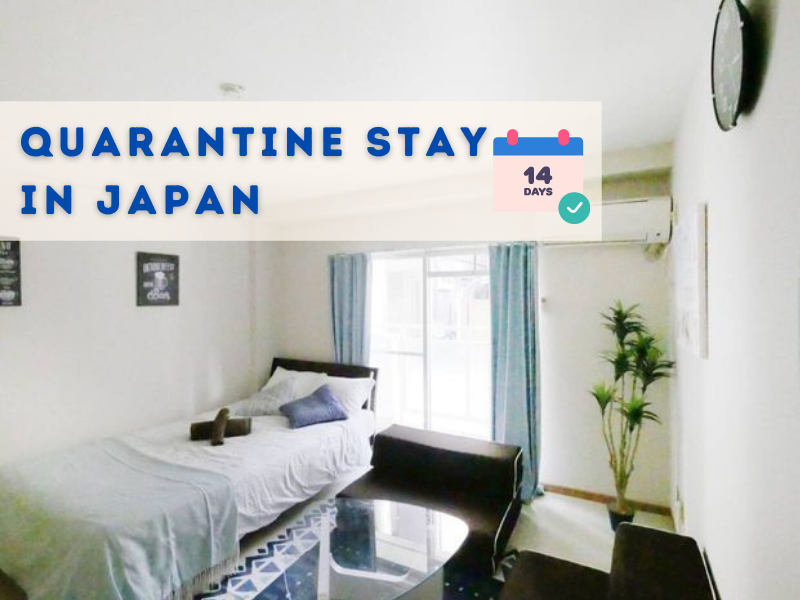 During the COVID-19 pandemic, every person entering Japan (both Japanese citizens and foreign residents) is required to self-isolate for a period of 14 days. The quarantine is allowed to be done at home, at a quarantine hotel, with friends or relatives, or in a short-term rental apartment. It usually won't be a problem for someone who is a citizen in Japan already, however, for a newcomer, there are some things that need to be considered and prepared for this mandatory 14 days self-isolation. 
Therefore, in this article, we will share how to find a quarantine place in Japan.
Find a quarantine accommodation (quarantine hotel)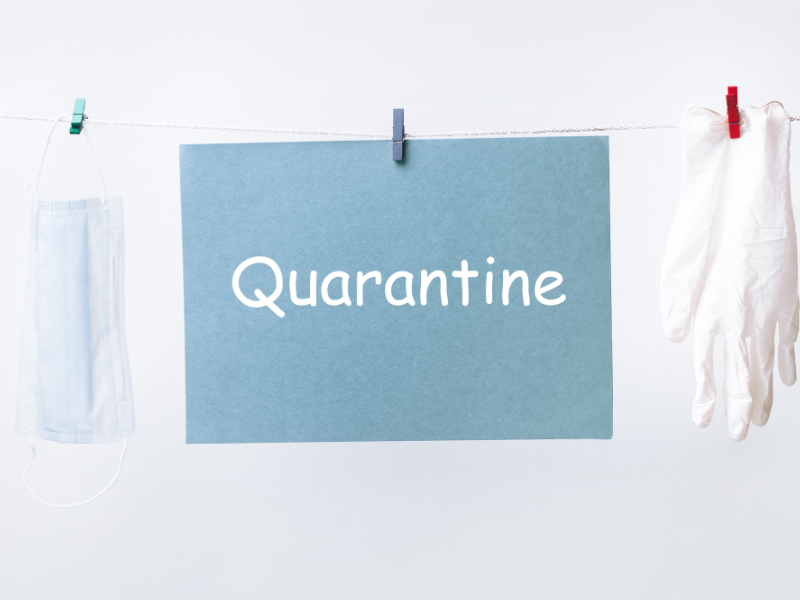 If you don't have a home to stay in Japan for your 14 days quarantine, you will have to book accommodation before your arrival in Japan.
When you arrive at the airport in Japan, the staff at the airport will ask for your address for your quarantine place, so please make sure you get your quarantine accommodation booked upon your arrival.
Cleanliness, hygiene, and social distancing are important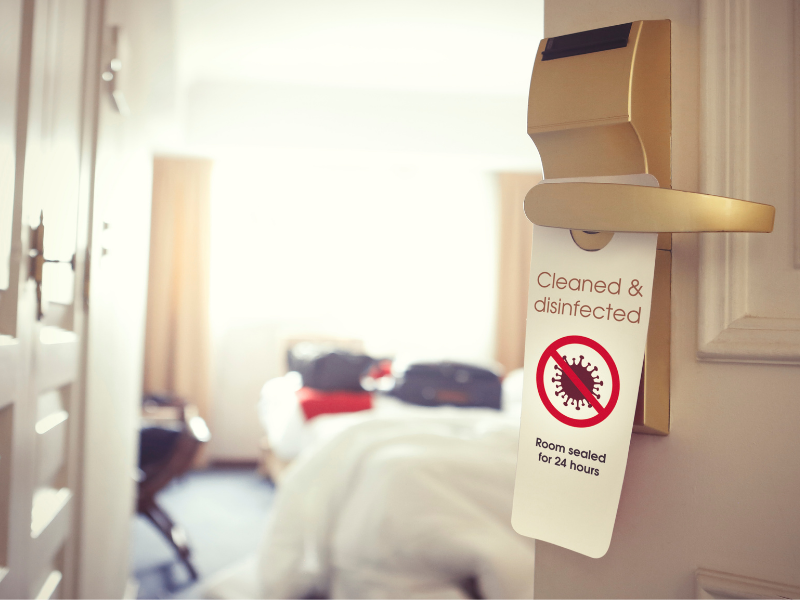 Usually, hotels do not permit guests to self-quarantine after returning from overseas, so it narrows your options. To secure your safety, we suggest that you find a hotel or place that is for quarantine/self-isolating purposes, as coronavirus is known to spread primarily from direct contact with people, so those hotels will have cleaning policies made in combination with health experts. In addition to cleanliness, the policies focus on social-distancing opportunities and contact-free transactions.
▶ Here is Contact List of Japanese Quarantine Stations provided by the Japanese government. 
Cost of quarantine accommodation
It will cost you about 5,000 yen per night for a small room in a business hotel, and with an average additional 3,000 yen/day for basic meals, the total cost for 14 days would be around 112,000 yen. 
There is an alternative that is private accommodation and Airbnb, however, it would take you some time to find a suitable one, as there's a chance they may refuse your booking. And it would cost around half of the price of a hotel.
Quarantine Support Service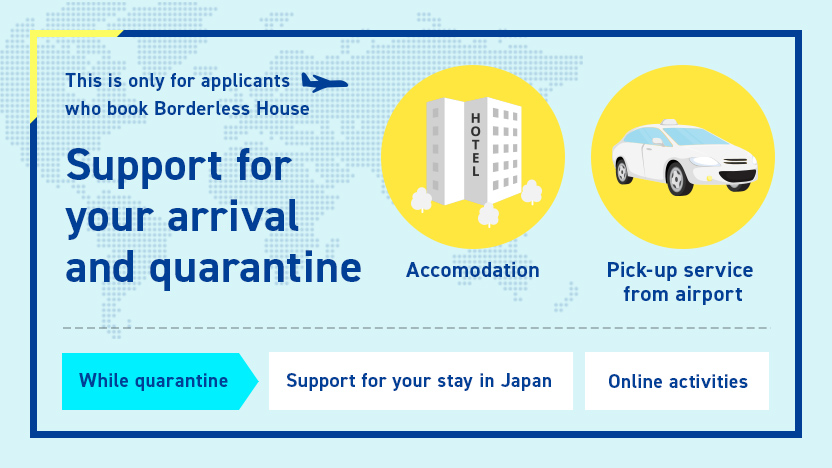 BORDERLESS HOUSE provides 2 weeks quarantine stay along with an airport pick-up service for the applicants who book a room with us.
The cost is 65,000 yen for the Tokyo area and 49,000 yen for Kansai that includes 14 days of quarantine accommodation and transportation from the airport. Compared with the usual cost of ¥70,000 to ¥100,000 to book a place for 2-week quarantine in Japan without airport pick-up service is much cheaper!
▶ Check more details of Quarantine Support Service.
More Information about COVID-19
➲ Covid-19 Update ▏The measures and current situation in Japan (March 5th, 2021)
➲ Entering Japan During COVID-19▏ Mandatory Preparation before Departure (Mar 29th, 2021)
➲ Safety and Prevention Measures of BORDERLESS HOUSE▏  Regarding our policies in prevention of spreading of COVID-19