Borderless House was introduced on The Japan Times which is one of the biggest English news media in Japan!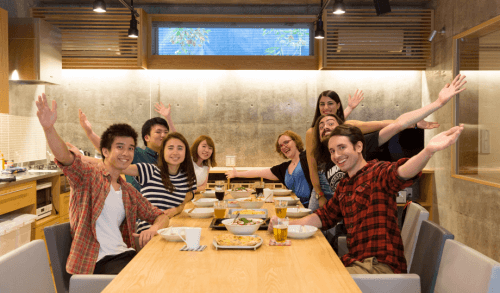 Borderless House was introduced on "The Japan Times" which is one of the biggest English news media in Japan!
Here is the text about Borderless House, so please kindly check it!
-----------------------------------
Borderless Japan Corp. in Tokyo operates share houses where Japanese and foreign nationals live roughly on a 50-50 basis, accepting residents between 18 and 35 years of age.
The operation began in 2008 as a spinoff from support services for foreign nationals unable to lease rooms partly due to the absence of guarantors.
The company has 70 "borderless houses" in Tokyo, Saitama, Osaka and Kyoto, having some 5,000 residents. People from the United States, France, Sweden and other Western countries account for a large portion of the residents.
Despite residents keeping the houses in order by rotating cleaning duties, problems occasionally occur due to differences in living practices and cultures.
Nevertheless, non-Japanese residents said they feel welcome thanks to the presence of Japanese friends, while Japanese welcome opportunities to learn differences in values and to improve their foreign language ability.
----------------------------------------------
Here is the original article and you can find other various articles published in Japan, too!
"Japan's shared dwellings are evolving to meet diverse needs of tenants"
Why not start new life in Tokyo in Borderless House?