★2021 Special Offer Discount★ Reserve a room with Borderless House now!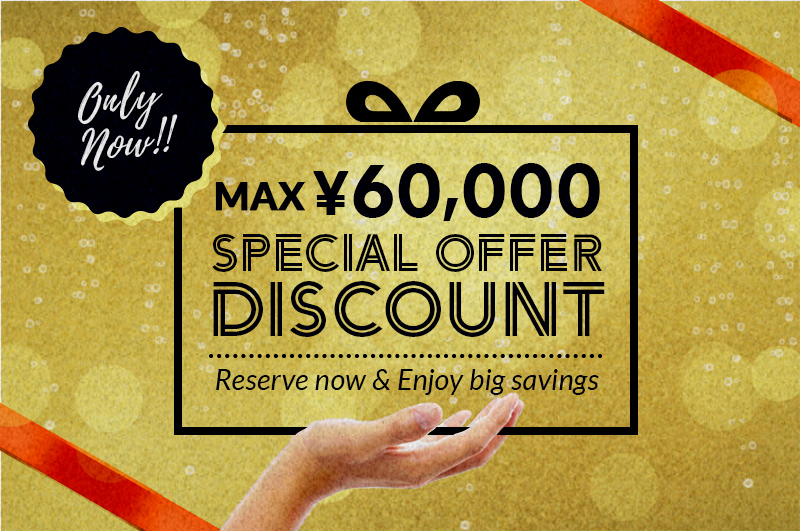 Everyone in Borderless House really hopes that in the next few months traveling to Japan will become possible for all of you who are waiting for coming or returning to Japan! We can't wait to see you!
Thus, Borderless House Tokyo wants to get ready for everyone's coming to Tokyo and to celebrate your coming by offering some special discounts for you! We are now launching this Special Campaign for foreigners who are going to start their new life in Tokyo soon!
Let's check what this special offer is about!
【Campaign extended!!】
If you book a room with Borderless House Tokyo before JUNE 30th, 2021,
you can have a maximum " 6 months " discount from your monthly rent! (¥10,000 off from your monthly rent, up to six months)
※The official reservation form has to be sent by JUNE 30th, 2021.
If you move to the following houses, you can enjoy the big savings!
※Please note, applicable houses for the Special Offer Discount can be changed anytime. 
※Room relocation or House relocation is not eligible for the campaign. 
※Please note, applicable houses for the Special Offer Discount can be changed before you make a reservation, or while you are still inquiring, in that case, if the house of your choice is removed from the campaign houses, you won't be able to get the discount.
Ueno・Asakusa・Akihabara Area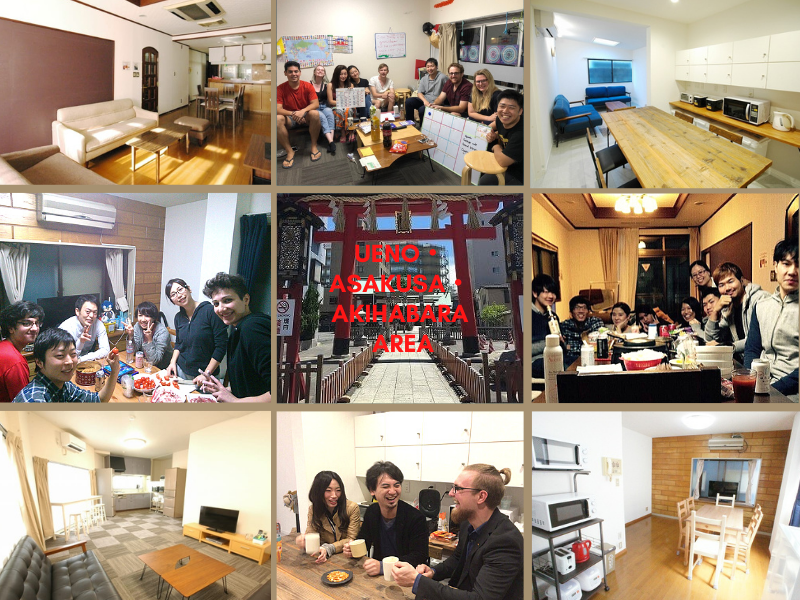 Ueno - one of the leading train stations in Japan. An important sightseeing spot is right beside the station - Ueno Park, with its art galleries, museums, and a zoo famous for its panda. On the opposite shore of Sumida River lies Asakusa, an area characterized by the Sky Tree, the world's tallest communication tower, the temple gate famous for a big red lantern, Kaminarimon, and the shopping street Nakamisedori leading up to the beautiful Sensoji Temple. This is a place where you can still experience the history and culture of "Edo" Japan from around 400 years ago. And if you go a bit further, you will reach the world-famous electric town Akihabara, where animation fans from all over the world gather.
Asakusa is a very popular town as a sightseeing spot, not only for Japanese but also for foreign people. I assume you have seen Kaminarimon in Senso-ji before. It is a famous area for sightseeing, but on the other hand, it is said that it is not a very safe place to live. However, the mixed atmosphere of traditional Japanese culture and foreign culture makes Asakusa attractive to many people. Why don't you start your sharehouse life in such an area!
↓↓↓ Campaign Houses ↓↓↓
▶BORDERLESS HOUSE MONZENNAKACHO1
▶BORDERLESS HOUSE NIHONBASHI1
▶BORDERLESS HOUSE UENO-NIPPORI1
▶BORDERLESS HOUSE KIKUKAWA1
▶BORDERLESS HOUSE MACHIYA1
Shinjuku・Nakano・Kichijoji Area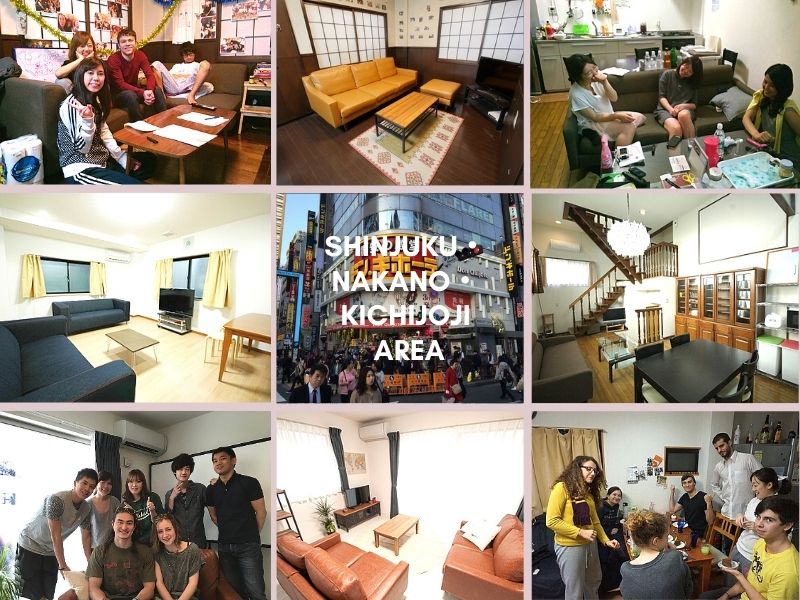 Shinjuku, Nakano, and Kichijoji Area – three towns gathering around Shinjuku Station, a junction of all major train lines in Tokyo, and along the Yamanote and Chuo Line. When it comes to shopping, gourmet, living, and entertainment, there is nothing left to wish for. Around Shinjuku Station, a station with the world's largest number of passengers per day, large department stores such as Isetan and Lumine, and various leisure spots line side by side. Starting with the Tokyo Metropolitan Office, Shinjuku is also home to a widespread business district. From work to entertainment – you will find everything here!
Towns with unique shopping streets and soothing greenery are just a few steps away from Shinjuku! The old shopping streets of Nakano are still full of energy, creating a sense of nostalgia. Nakano Broadway and Nakano Sun Plaza have become a cultural sanctuary for anime and manga enthusiasts. Kichijoji is the number one town people want to live in, and its beautiful Inokashira Park is not only rich in nature, but a zoo and the Ghibli Museum is located here as well! From lively to peaceful – in these towns, you can experience both!
Shinjuku is a well-known favorite city where you can enjoy all of the "play" "dine" and "shop." If you want to live on your own in this city, it costs a lot. But it's affordable if you choose a share house. You can easily access everywhere in Tokyo from Shinjuku. Why don't you start your sharehouse life in such an exciting metropolis? We can guarantee you to enjoy discovering Shinjuku!
↓↓↓ Campaign Houses ↓↓↓
▶BORDERLESS HOUSE SHINJUKU-NAKANO1
▶BORDERLESS HOUSE MEIDAIMAE
▶BORDERLESS HOUSE WASEDA1
Shinagawa・Meguro・Ebisu Area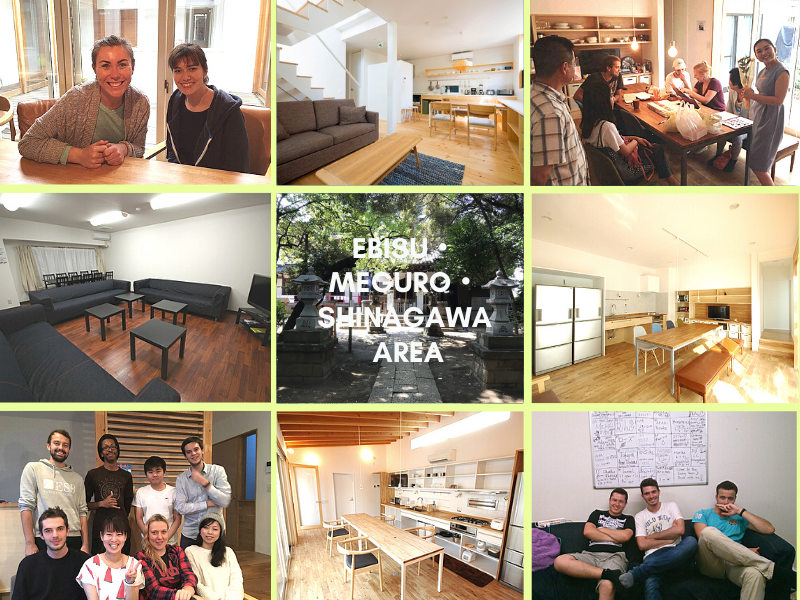 Shinagawa station, where an immense number of train lines crisscrosses, where Tokyo's business persons all gather, is also highly popular as a place to move in terms of perfect transportation convenience and shopping. Ebisu and Meguro areas have the most elegant, fashionable, and stylish neighborhoods in Tokyo, so we can see many television programs and TV dramas shooting here. As here is also considered as an exclusive residential area, there are many Japanese artists living here too.
One of the leading locations popular with women is Meguro Ward. Cultural spots like the Tokyo Metropolitan Art Museum and Kume Museum and hip cafes and shops along Meguro River on the one hand, and historic temples on the other – there is a lot to discover in Meguro. Around the neighboring station Ebisu, you can enjoy food and shopping in both Ebisu Garden Place and hidden gems in the back streets. And if you walk a little further to Daikanyama, take a peek at Daikanyama T-Site, a spot where new culture beyond movies, music, and books is born.
↓↓↓ Campaign Houses ↓↓↓
▶BORDERLESS HOUSE OMORI1
▶BORDERLESS HOUSE UNOKI3
▶BORDERLESS HOUSE KUGAHARA1
▶BORDERLESS HOUSE SHINAGAWA-TOGOSHI3
Akasaka・Roppongi・Iidabashi Area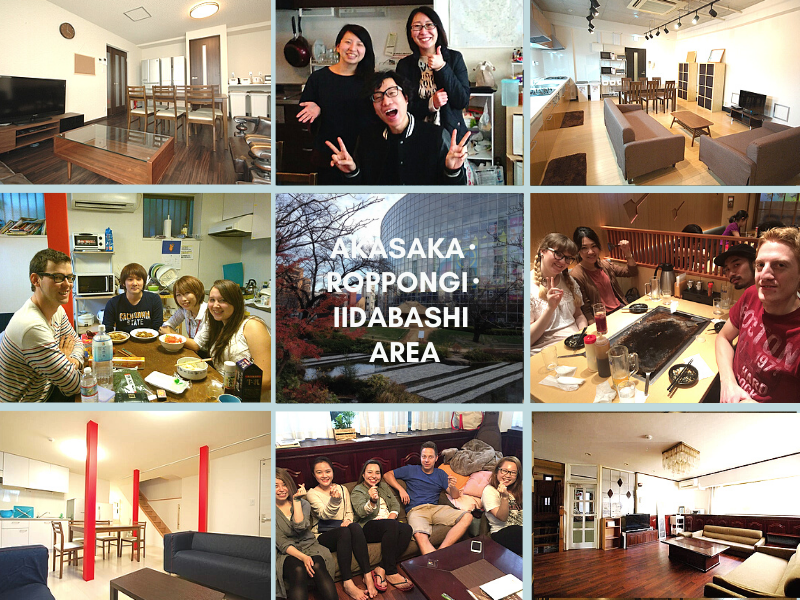 Roppongi -a town anyone would wish to live in for once in his life. The lineup of top brand retail shops, deluxe venues, and the series of modern art museums and events are the very elements of this culture-flourished luxurious area of Tokyo.
Considering the high price, renting a room for one person in Roppongi is not recommended, as it costs around 10 thousand yen just to live in an old, cramped room. Therefore a share house is surely going to be a wise option for you!
A cluster of embassies and foreign companies has made this area a cosmopolitan town with many shops and pubs aimed at foreigners. TV, finance, and international companies gather here right in the center of Tokyo, and several train lines pass here, providing excellent access to anywhere in the city. Building complexes like Roppongi Hills, Tokyo Midtown, and Akasaka Sacas provide an endless variety of shopping and gourmet.
↓↓↓ Campaign Houses ↓↓↓
▶BORDERLESS HOUSE ROPPONGI1
▶BORDERLESS HOUSE KASUGA1
▶BORDERLESS HOUSE IIDABASHI1
Shibuya・Harajuku・Shimokitazawa Area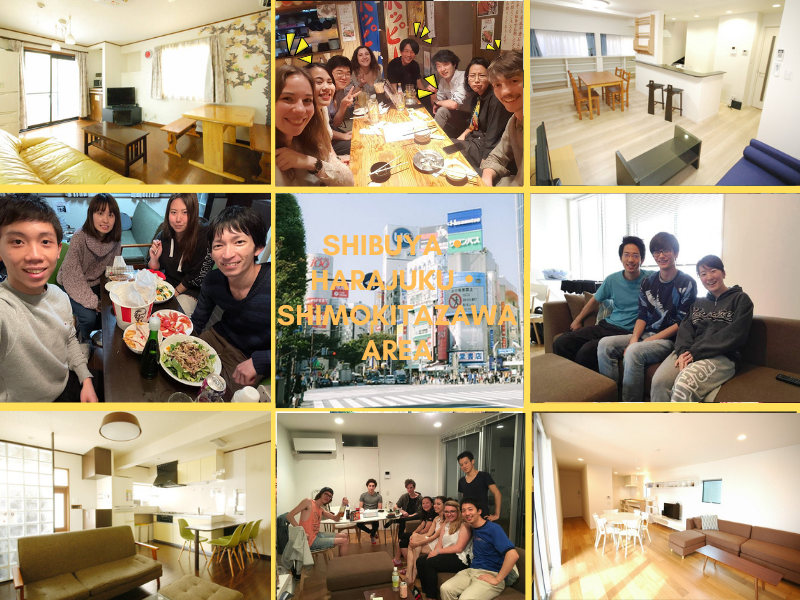 Large department stores like Shibuya 109 and Parco beside entertainment facilities – Shibuya is the birthplace of youth culture. The world-famous busy Shibuya "scramble" crossing and popular meeting places like Hachiko Statue or Moyai Statue are must-see Tokyo sightseeing spots. In Harajuku, weekends are busy - the shopping mall La Foret and the shopping street Takeshita Steet are packed with visitors turning into a festival-like crowd. You can find all kinds of fashionable items in every corner. If you walk a little further, a different atmosphere awaits you – the more calm, grown-up side of this area, Omotesando.
Known by its nickname "Shimokita", Shimokitazawa is a town defined by an atmosphere quite different from Shibuya or Harajuku. Individual fashion and vintage clothing shops, unique general stores, concert venues, and theaters – this is where Tokyo's hip artists gather. The train takes you to Shibuya in 4 minutes, and Shinjuku in 7 minutes, and the local shopping street is full of energy. And you will even find a notion of the "downtown" spirit somewhere!
↓↓↓ Campaign Houses ↓↓↓
▶BORDERLESS HOUSE NISHI-SHIMOKITAZAWA1
▶BORDERLESS HOUSE MUSASHI-KOYAMA1
▶BORDERLESS HOUSE SANGEN-JAYA1
▶BORDERLESS HOUSE HARAJUKU-KITASANDO1
Only now! You have the chance to get maximum discounts of 60,000 yen! Don't miss this great deal!
If you don't know which house to choose, or if you have any questions, please don't hesitate to contact us here!